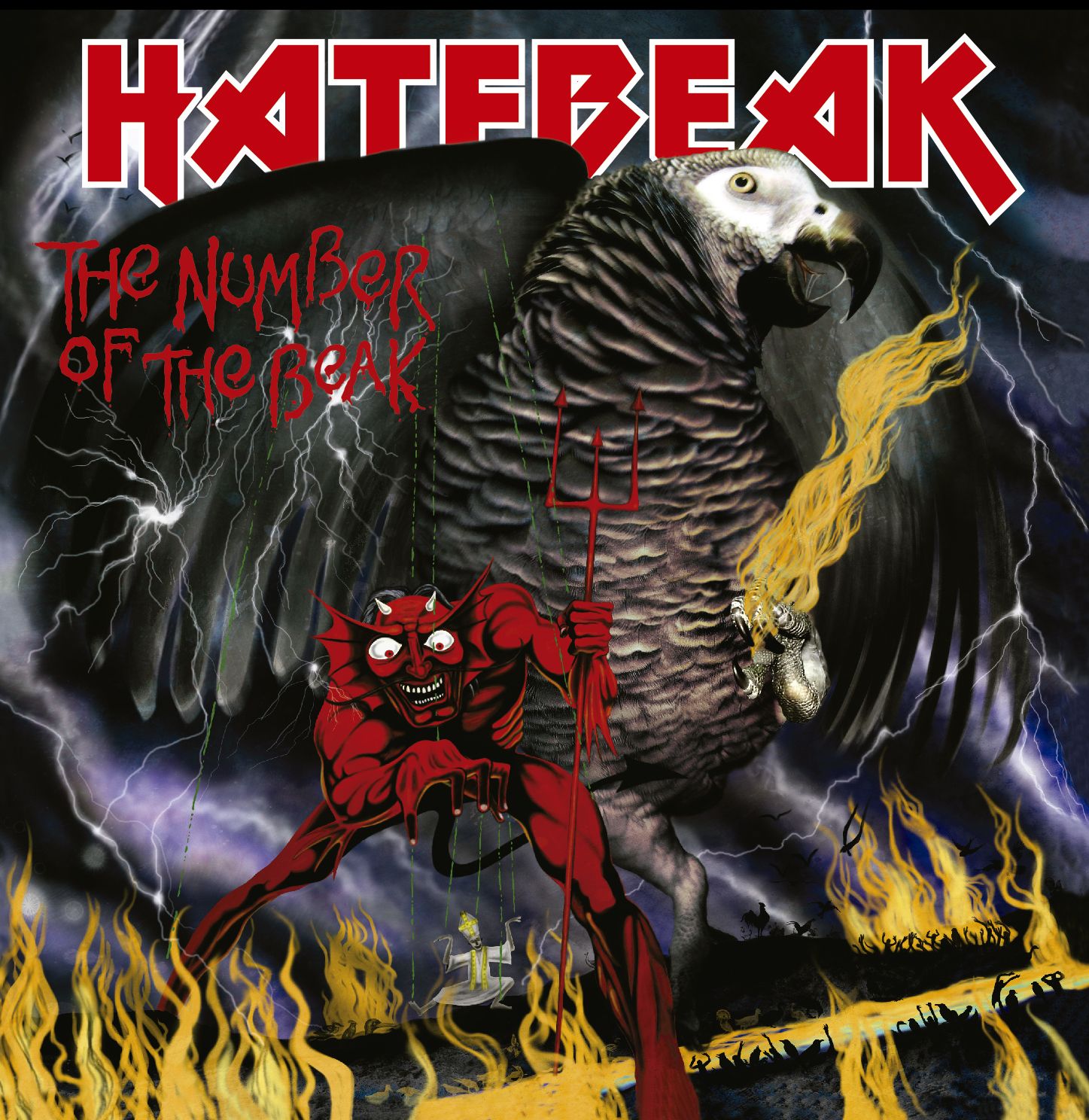 I wasn't kidding. If you weren't aware of Hatebeak until now, welcome to the madness that is postmodernity. The duo make grindcore but they don't have a vocalist. Or rather, they don't have a human vocalist. All the vocals are "performed" by a parrot. Listen, I'm not joking. Waldo the parrot is the mastermind behind the screeches, wails and other intonations that hover over the furious, sludgy grindcore that Hatebeak put out.
The band have several releases under their belt but their upcoming Number of the Beak (I know!) will be their first full release. Numbering six tracks (I know!) it will feature, well, grindcore with a parrot. The first single to come out from it is titled "Seven Perches" (oh god, I know!) and is…quite good? It really is. Head on over the jump.
The boys over at Metal Injection have snagged this ultra-rare premiere and we bow to them for doing so. How can I describe this track? It really is grindcore: the instruments go mostly fast and when they don't, they're sludgy as all hell. The parrot calls (is that what they're called?) have been mixed and edited to present actual dynamics and shifts along the track. That's it, that's all the words I have about this. Just listen to it and check out the album when it comes out on June 26th. Pre-order are here.
What a time to be alive.
-EK