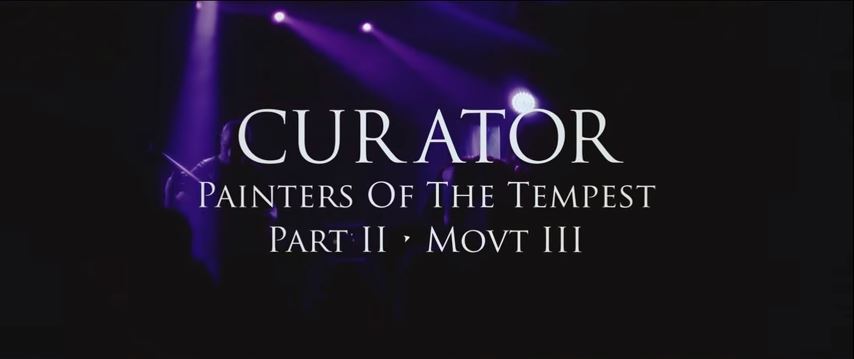 In the unmarked, black skies of metal, there are a few names that shine especially bright. That light is generated by musicianship but also by a fierce hunger, a dedication to pushing the envelope at all times. Stopping often means slowing down and some band never regain their momentum. Ne Obliviscaris seem to have taken these lessons to heart and are piling on project after project. Following their excellent 2014 release, Citadel, the band crowd sourced their own world tour.
Right before embarking on that tour, the band have released a video for one of the best track off of aforementioned album, 'Curator'. Featuring all the band staple sounds, namely furious blast beats backing that eerie violin, its a very good example of why the band are gathering so much popularity and hype over the past few years. Head on over the jump to see it for yourself!
We must first say that this video really brings to the forefront one of the best track of 2014. The vocals on this song are amazing and its overall structure only serves to highlight and coalesce the elements that we love about Ne Obliviscaris. All parts work in unison, whether furious drums, accentuated guitars or the trademark violin sound.
The video itself is also pretty great. It features well edited and shot footage from one of the band's charismatic live performances. On that note, make sure to catch the dates for their global tour below. It kicks off this weekend and will be playing in no less than three continents. I'll be at the Israel date, so come say hi if you're in the neighborhood. I'll be wearing my Earth shirt.
June [email protected] Hidden Agenda, Hong Kong (w/ Fleshgod Apocalypse)
June [email protected] Nanba Rockets, Osaka, Japan (w/ Fleshgod Apocalypse)
June [email protected] Duo Music Exchange, Tokyo, Japan (w/ Fleshgod Apocalypse)
June [email protected] The Teder, Tel Aviv, Israel (Headline show!)
June [email protected] Karlsruhe, Germany (w/ Der Weg einer Freiheit)
June [email protected] Hanover, Germany (w/ Der Weg einer Freiheit)
June [email protected] Graspop Metal Meeting, Belgium
June [email protected] Hellfest Open Air Festival, France
June 27 Tuska Open Air Metal Festival, Helsinki, Finland
July [email protected] RESURRECTION FEST, Spain
July [email protected] MetalDays, Slovenia
July [email protected] Dynamo Werk 21, Zurich, Switzerland
Aug [email protected] Bloodstock Festival, England
Aug [email protected] VAGOS OPEN AIR, Vagos, Portugal
Aug [email protected] Summer Breeze, Germany
Aug [email protected] @Rockstadt Extreme Fest, Romania
Aug [email protected] MOTOCULTOR FESTIVAL Open Air, France
-EK