For those who missed our last installment, we post biweekly updates covering what the staff at Heavy Blog have been spinning. Given the amount of time we spend on the site telling you about music that does not fall neatly into the confines of conventional "metal," it should come as no surprise that many of us on staff have pretty eclectic tastes that range far outside of metal and heavy things. We can't post about all of them at length here, but we can at least let you know what we're actually listening to.
As is typical of these updates, there are a number of inclusions of new releases that have received the HBIH stamp of approval via positive reviews. And So I Watch You From Afar's Heirs, Eidola's Degeneraterra, Faith No More's Sol Invictus, Arcturus' Arcturian, Leprous' The Congregation and Veil of Maya's Matriarch are all albums considered to be some of the strongest releases from 2015 thus far. Additionally, editors Nick and Eden have been spinning the forthcoming Jaga Jazzist album Starfire, and have been in sonic euphoria because of over the course of this past week. Expect a review in the next few weeks from Nick explaining the genius of both JJ and Starfire. Finally, there are a couple inclusions of the classic Refused album The Shape of Punk to Come, which should serve as a reminder that the Swedish post-hardcore giants are preparing to release Freedom, their first album in almost two decades. Read about the album's details and preview the lead single "Elektra" here.
For those that would like to participate as well (and please do) can drop a 3X3 in the comments, which can be made with tapmusic.net through your last.fm account, or create it manually with topsters.net. Also, consider these posts open threads to talk about pretty much anything music-related. We love hearing all of your thoughts on this stuff and love being able to nerd out along with all of you!
Head past the jump to see which records have been receiving regular rotation on our headphones, stereos and turntables:
John Skibeat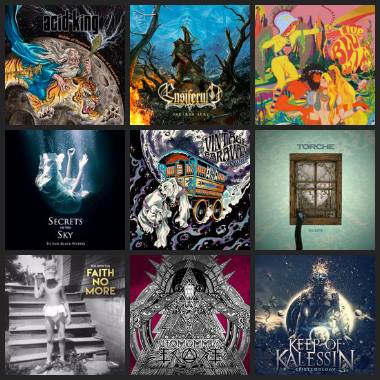 Acid King – Middle Of Nowhere, Centre Of Everywhere
Ensiferum – One Man Army
Blues Pills – Blues Pills Live
Secrets Of The Sky – To Sail Black Waters
The Vintage Caravan – Voyage
Torche – Restarter
Faith No More – Sol Invictus
Ufomammut – Ectate
Keep Of Kalessin – Epistemology
Simon Handmaker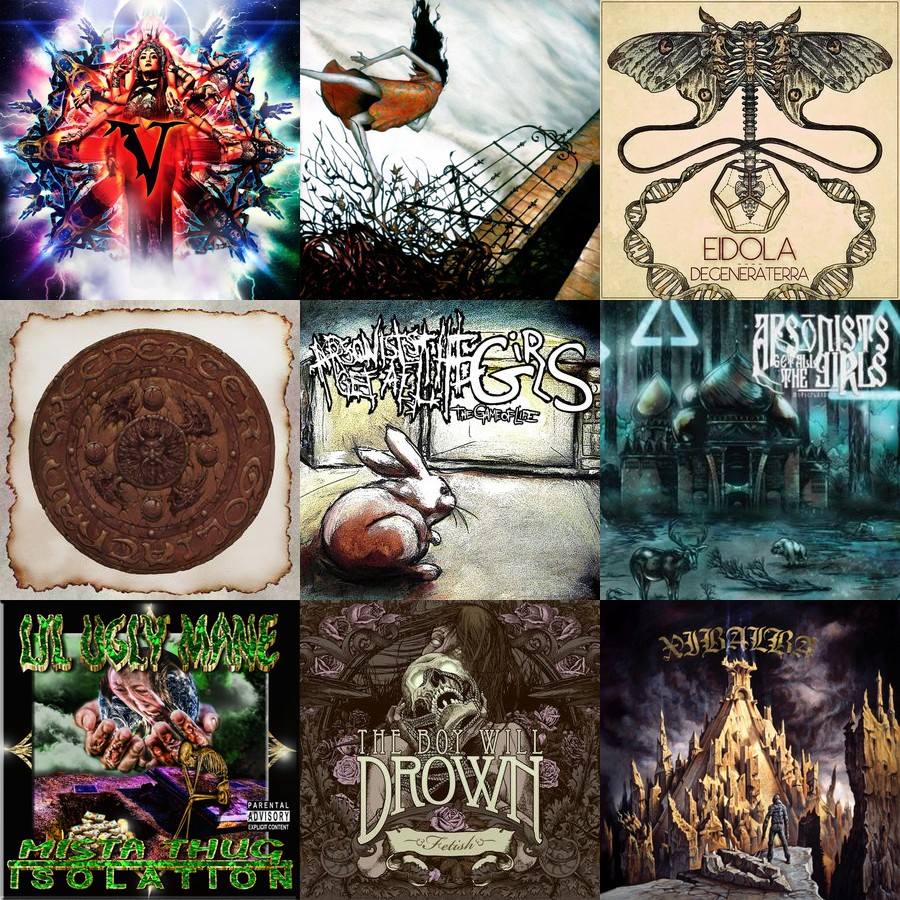 Veil of Maya – Matriarch
Circa Survive – Juturna
Eidola – Degeneraterra
Weedeater – Goliathan
Arsonists Get All The Girls – The Game Of Life
Arsonists Get All The Girls – Motherland
LIL UGLY MANE – Mista Thug Isolation
The Boy Will Drown – Fetish
Xibalba – Hasta La Muerte
Kellan Ketchum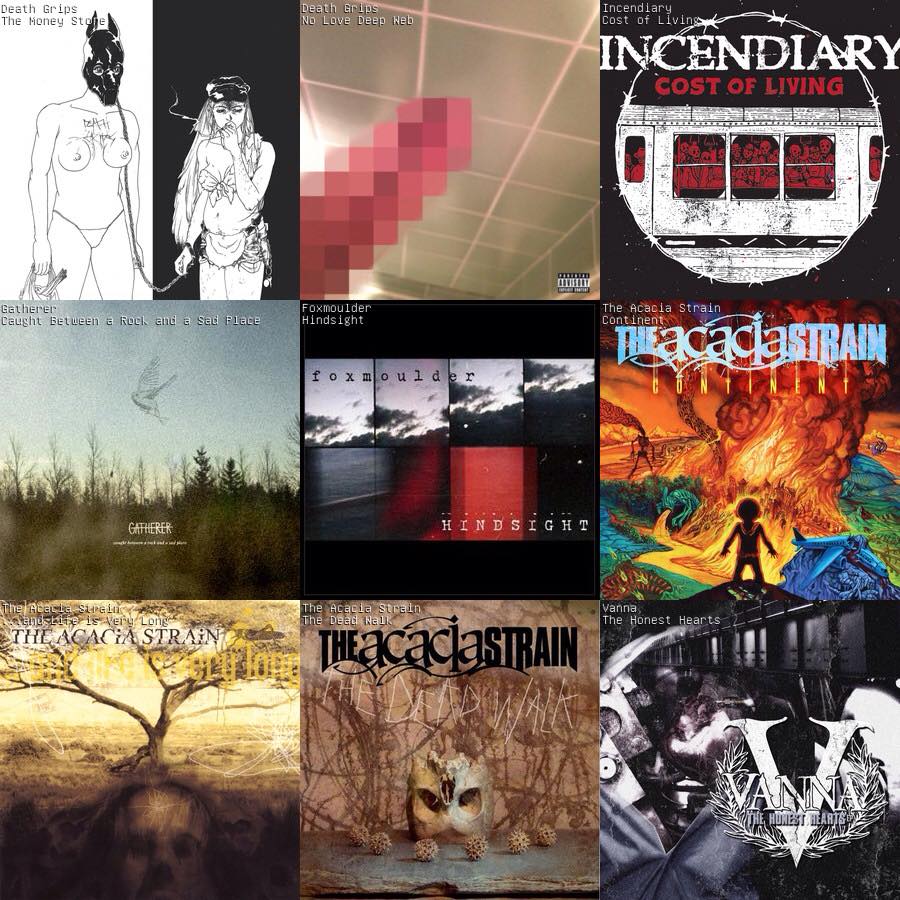 Death Grips – The Money Store
Death Grips – No Love Deep Web
Incendiary – Cost of Living
Gatherer – Caught Between a Rock and a Sad Place
Foxmoulder – Hindsight
The Acacia Strain – Continent
The Acacia Strain – And Life Is Very Long
The Acacia Strain – Dead Walk
Vanna – Honest Hearts

Mark Valentino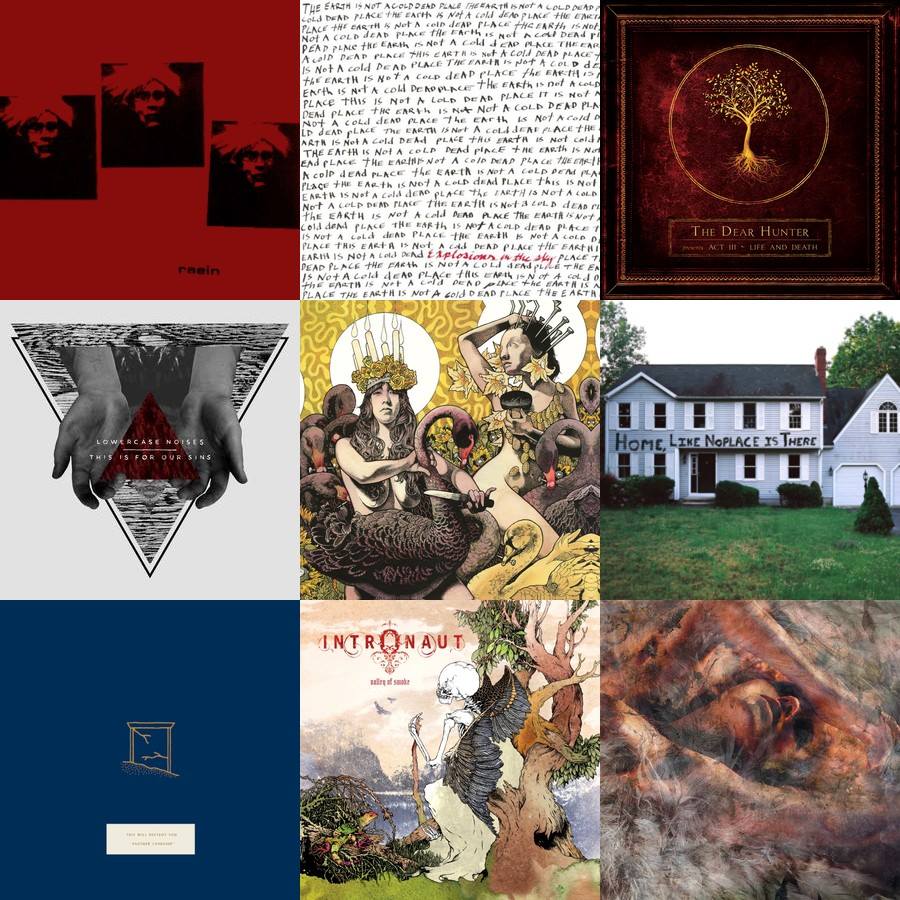 Raein – Il n'y a pas de orchestre
Explosions in the Sky – The Earth is Not a Cold Dead Place
The Dear Hunter – Act III: Life and Death
Lowercase Noises – This is For Our Sins
Baroness – Yellow & Green
The Hotelier – Home, Like No Place Is There
This Will Destroy You – Another Language
Intronaut – Valley Of Smoke
Converge – Unloved and Weeded Out

David Aleksov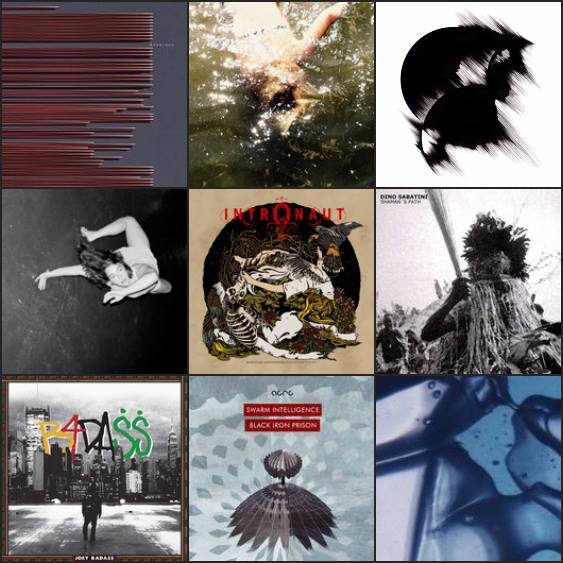 Samuel Kerridge – Always Offended Never Ashamed
SHXCXCHCXSH – Linear S Decoded
Lakker – Tundra
Raime – Quarter Turns Over A Living Line
Intronaut – Habitual Levitations (Instilling Words With Tones)
Dino Sabatini – Shaman's Path
Joey Bada$$ – B4.DA.$$
Swarm Intelligence – Black Iron Prison
Abdulla Rashim – Unanimity

Ryan Castrati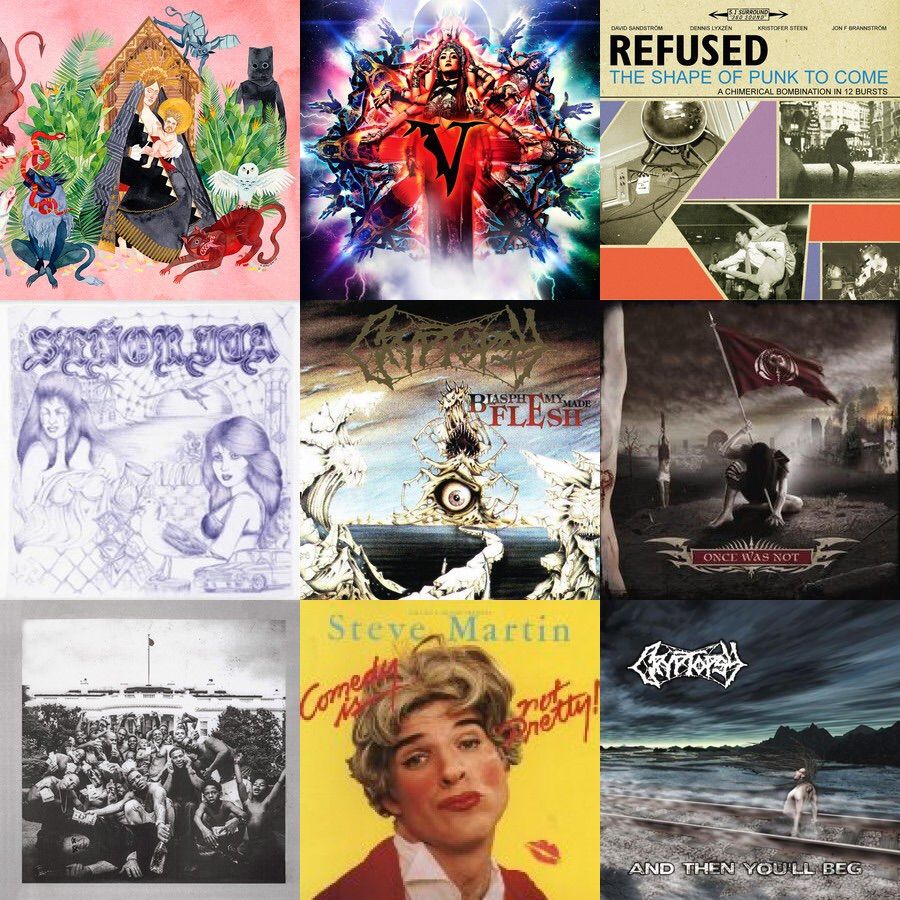 Father John Misty – I Love You, Honeybear
Veil of Maya – Matriarch
Refused – The Shape of Punk to Come
Vince Staples – Señorita
Cryptopsy – Blasphemy Made Flesh
Cryptopsy – Once Was Not
Kendrick Lamar – To Pimp a Butterfly
Steve Martin – Comedy Is Not Pretty
Cryptopsy – And Then You'll Beg

Kit Brown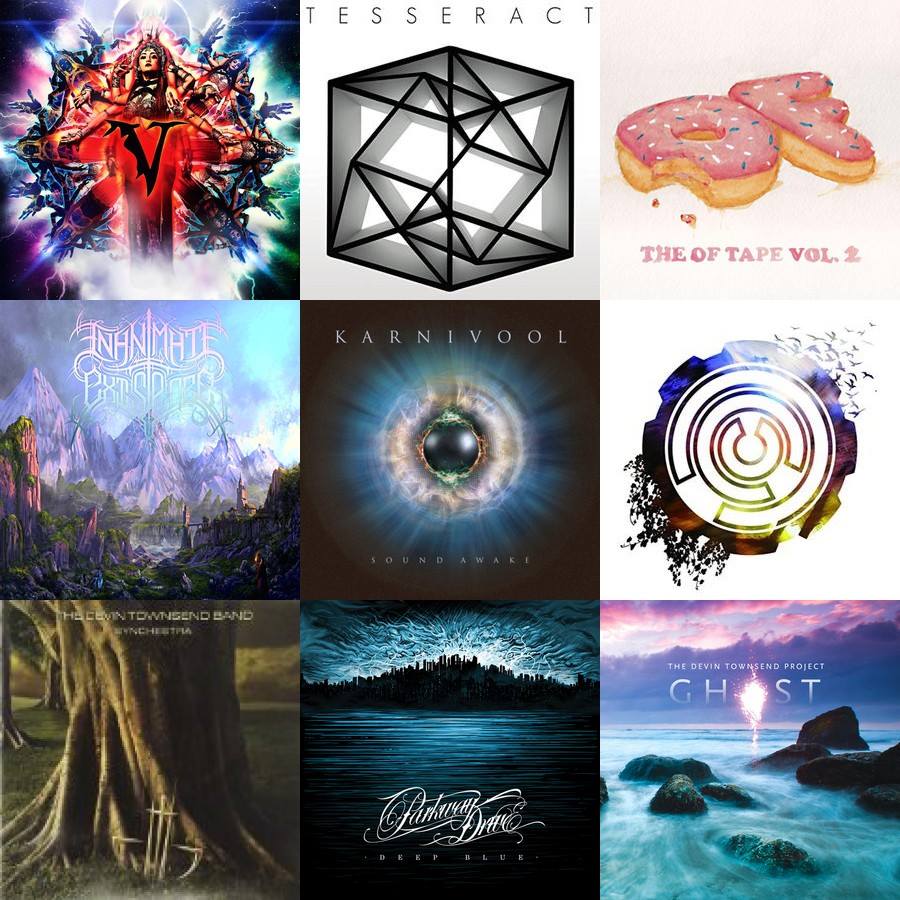 Veil of Maya – Matriarch
Tesseract – Odyssey
OFWGKTA – The OF Tape Vol. 2
Inanimate Existence – A Never-Ending Cycle of Atonement
Karnivool – Sound Awake
Arcane – Known/Learned
The Devin Townsend Band – Synchestra
Parkway Drive – Deep Blue
Devin Townsend Project – Ghost

Spencer Snitil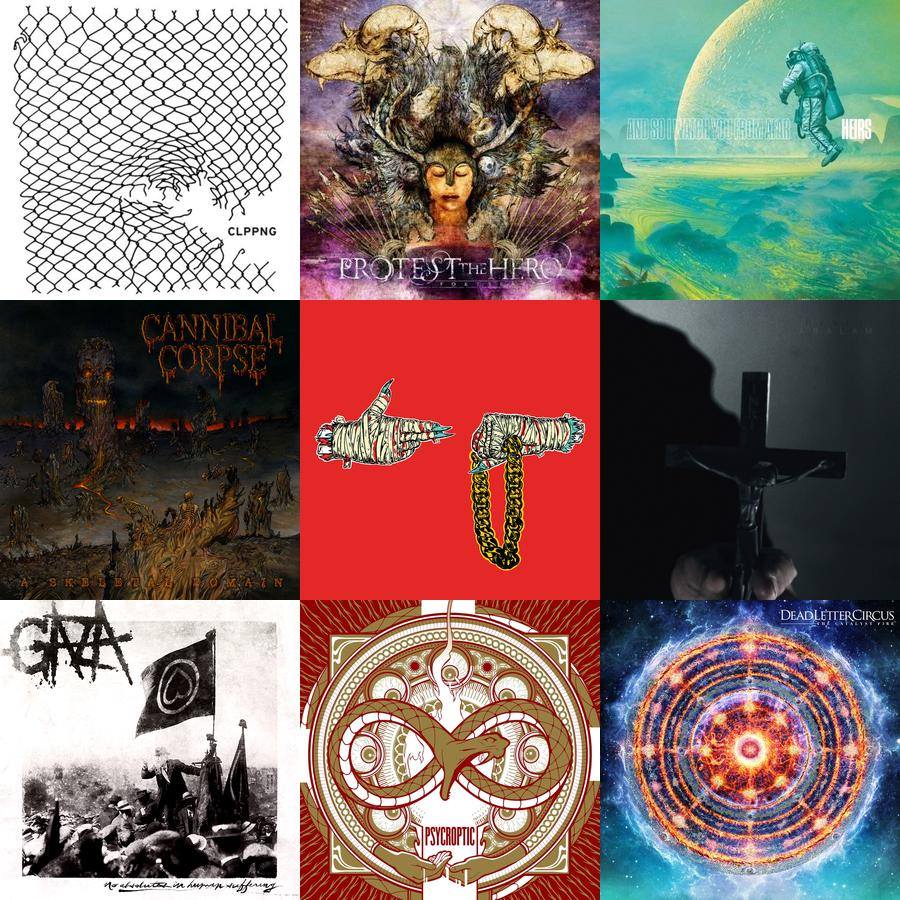 clipping. – CLPPNG
Protest The Hero – Fortress
And So I Watch You From Afar – Heirs
Cannibal Corpse – A Skeletal Domain
Run The Jewels – Run The Jewels 2
Hexis – Abalam
Gaza – No Absolutes In Human Suffering
Psycroptic – Psycroptic
Dead Letter Circus – The Catalyst Fire

Matt MacLennan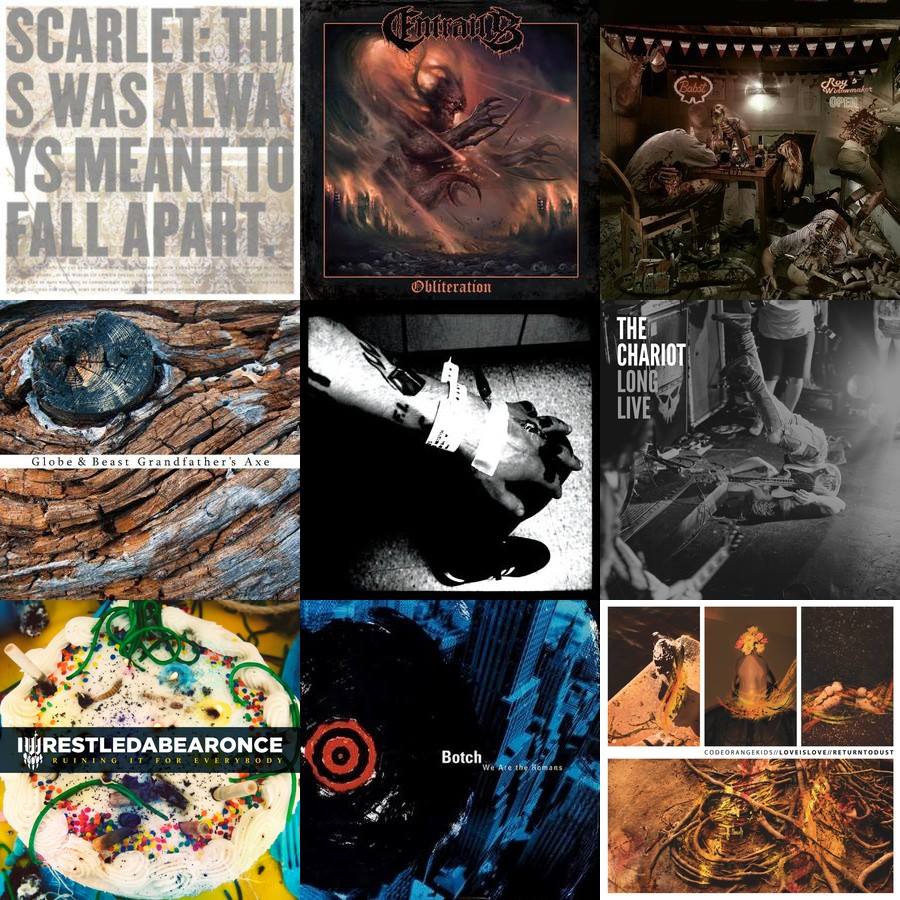 Scarlet – This Was Always Meant To Fall Apart
Entrails – Obliteration
The Tony Danza Tapdance Extravaganza – Danza II: The Electric Boogaloo
Globe And Beast – Grandfather's Axe
Fucking Invincible – It'll Get Worse Before It Gets Better
The Chariot – Long Live
iwrestledabearonce – Ruining It For Everybody
Botch – We Are The Romans
Code Orange Kids – Love Is Love / / Return To Dust

Dan Wieten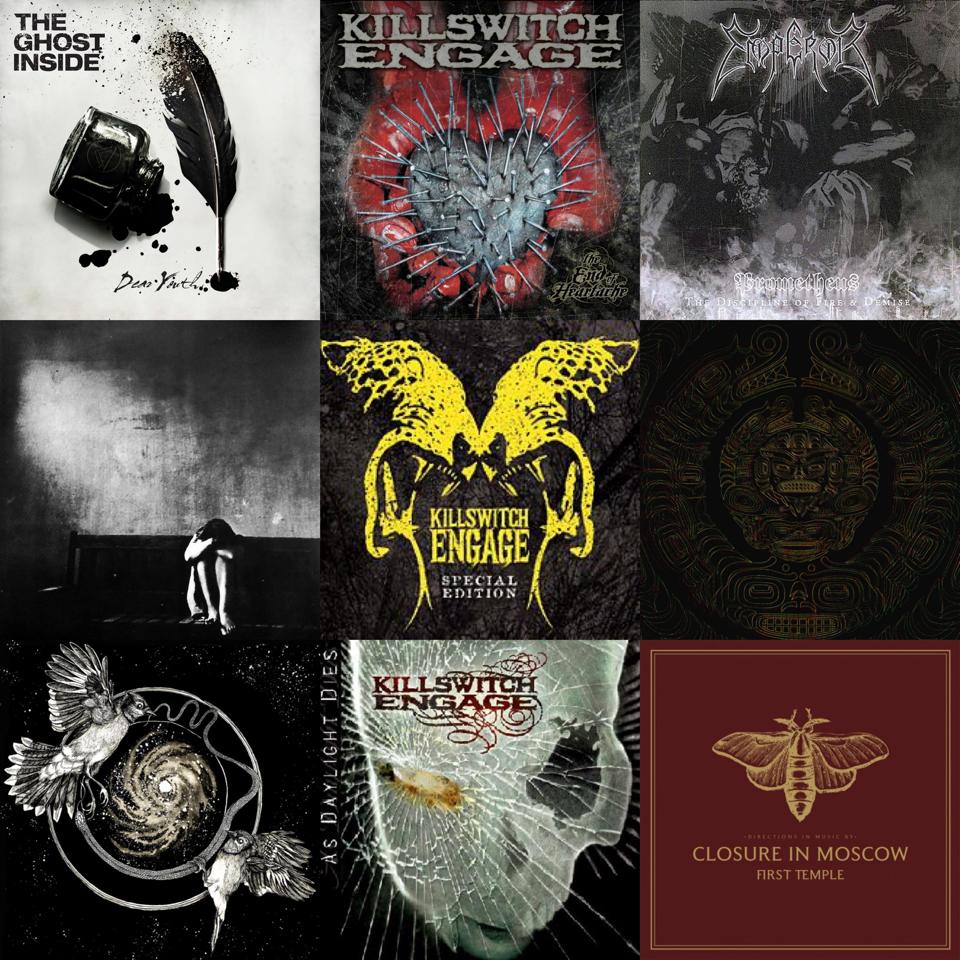 The Ghost Inside – Dear Youth
Killswitch Engage – The End of Heartache
Emperor – Prometheus: The Discipline of Fire and Demise
Thantifaxath – Sacred White Noise
Killswitch Engage – S/T
Devin Townsend Project – Ki
Vattnet Viskar – Sky Swallower
Killswitch Engage – As Daylight Dies
Closure in Moscow – First Temple

Aaron Lambert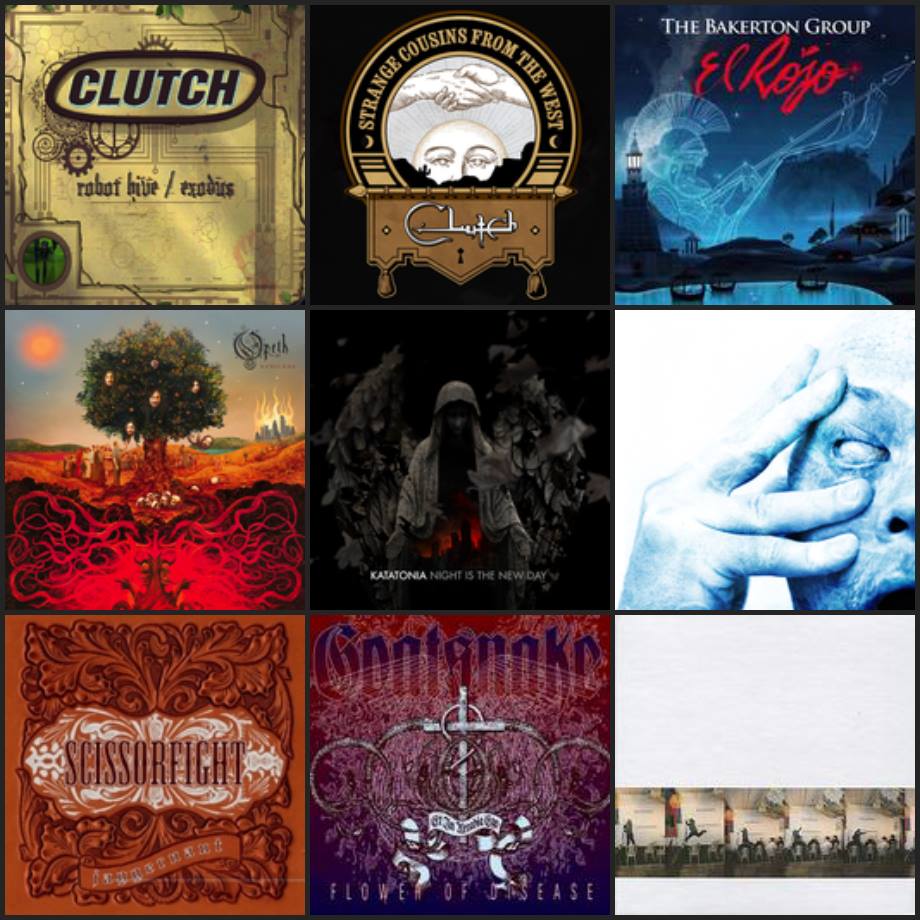 Clutch – Robot Hive/Exodus
Clutch – Strange Cousins From the West
The Bakerton Group – El Rojo
Opeth – Heritage
Katatonia – Night is the New Day
Porcupine Tree – In Absentia
Scissorfight – Jaggernaut
Goatsnake – Flower of Disease
Keelhaul – Keelhaul's Triumphant Return to Obscurity

Scott Murphy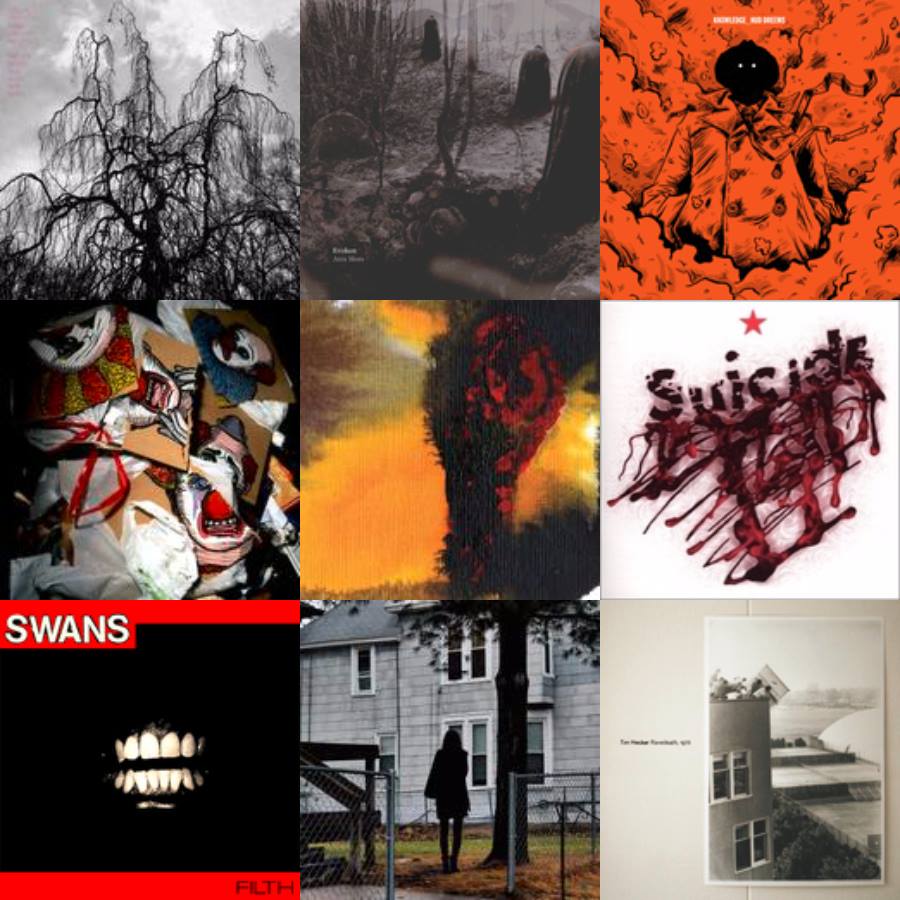 Colin Stetson & Sarah Neufeld – Never Were the Way She Was
Evoken – Atra Mors
Knxwledge – Hud Dreems
Pile – You're Better Than This
Polar Bear – Same As You
Suicide – Suicide
Swans – Filth
The Tallest Man On Earth – Dark Bird Is Home
Tim Hecker – Ravedeath, 1972

Nick Cusworth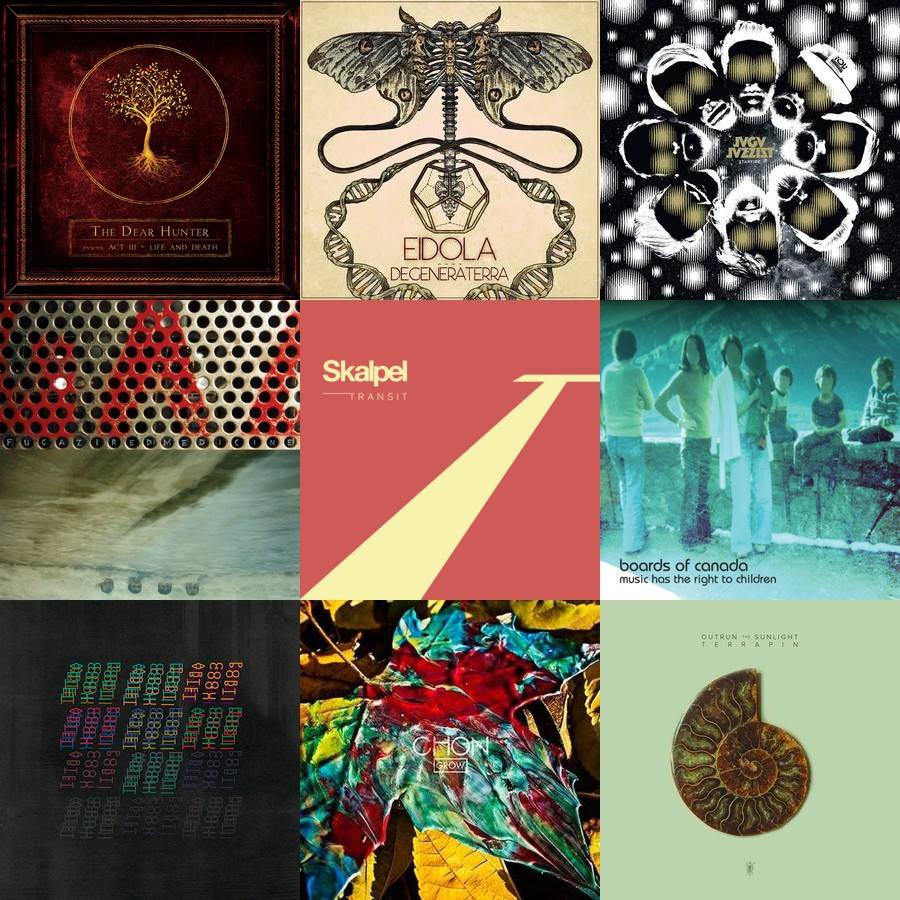 The Dear Hunter – Act III: Life and Death
Eidola – Degeneraterra
Jaga Jazzist – Starfire
Fugazi – Red Medicine
Skalpel – Transit
Boards of Canada – Music Has the Right to Children
Portico Quartet – Portico Quartet
CHON – Grow
Outrun the Sunlight – Terrapin

Colin Kauffman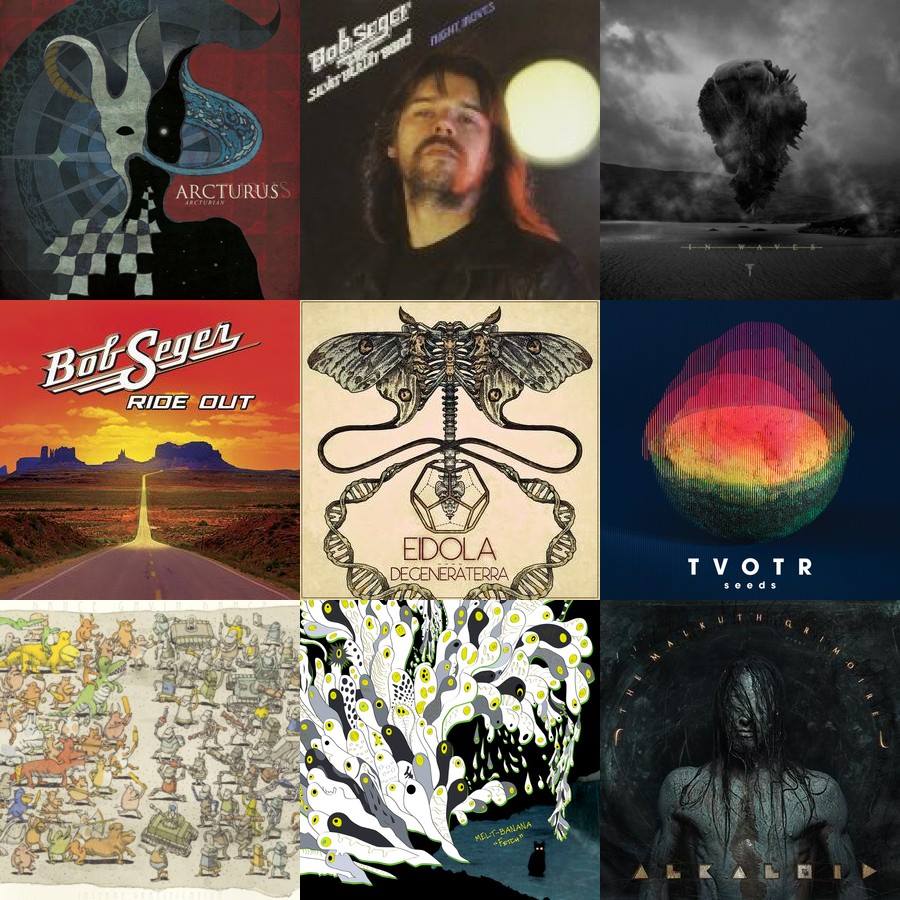 Arcturus – Arcturian
Bob Seger – Night Moves
Trivium – In Waves
Bob Seger – Ride Out
Eidola – Degeneraterra
Tv On The Radio – Seeds
Dance Gavin Dance – Instant Gratification
Melt Banana – Fetch
Alkaloid – The Malkuth Grimoire

William France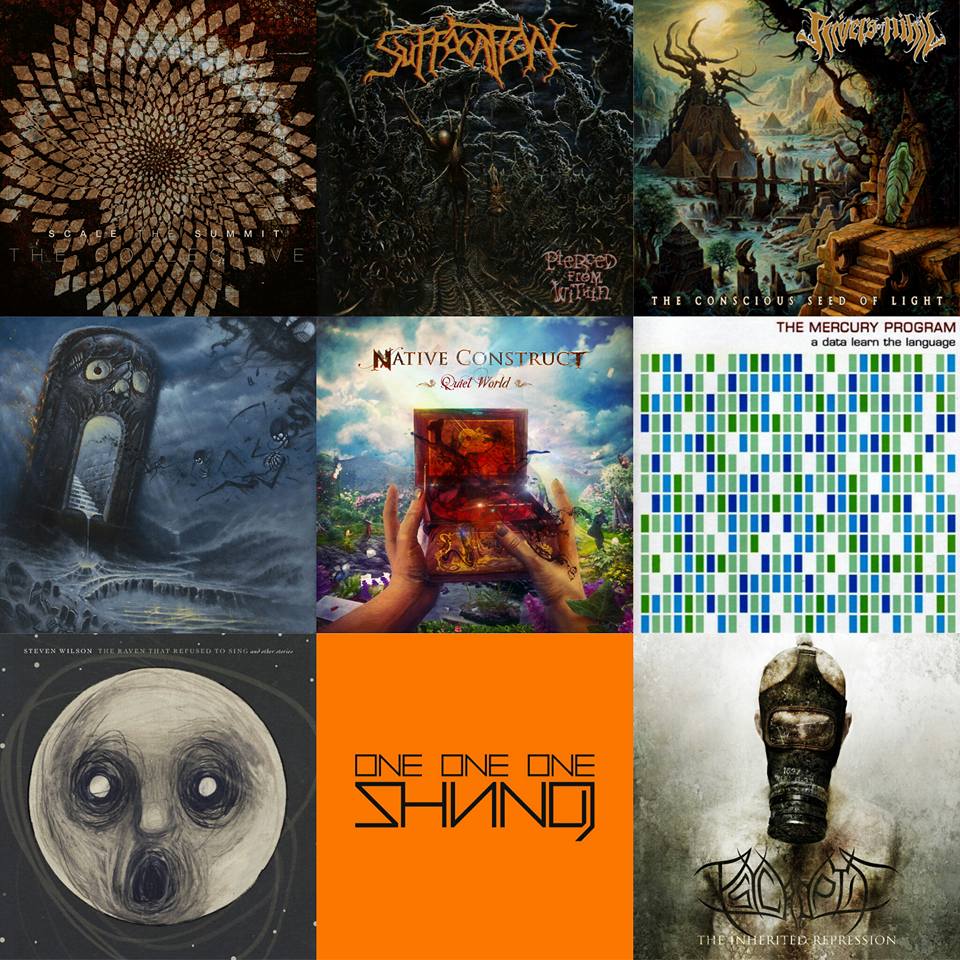 Scale the Summit – The Collective
Suffocation – Pierced From Within
Rivers of Nihil – The Conscious Seeds of Light
Revocation – Deathless
Native Construct – Quiet World
The Mercury Program – A Data Learn The Language
Steven Wilson – The Raven That Refused to Sing
Shining – One One One
Psycroptic – The Inherited Repression

Eden Kupermintz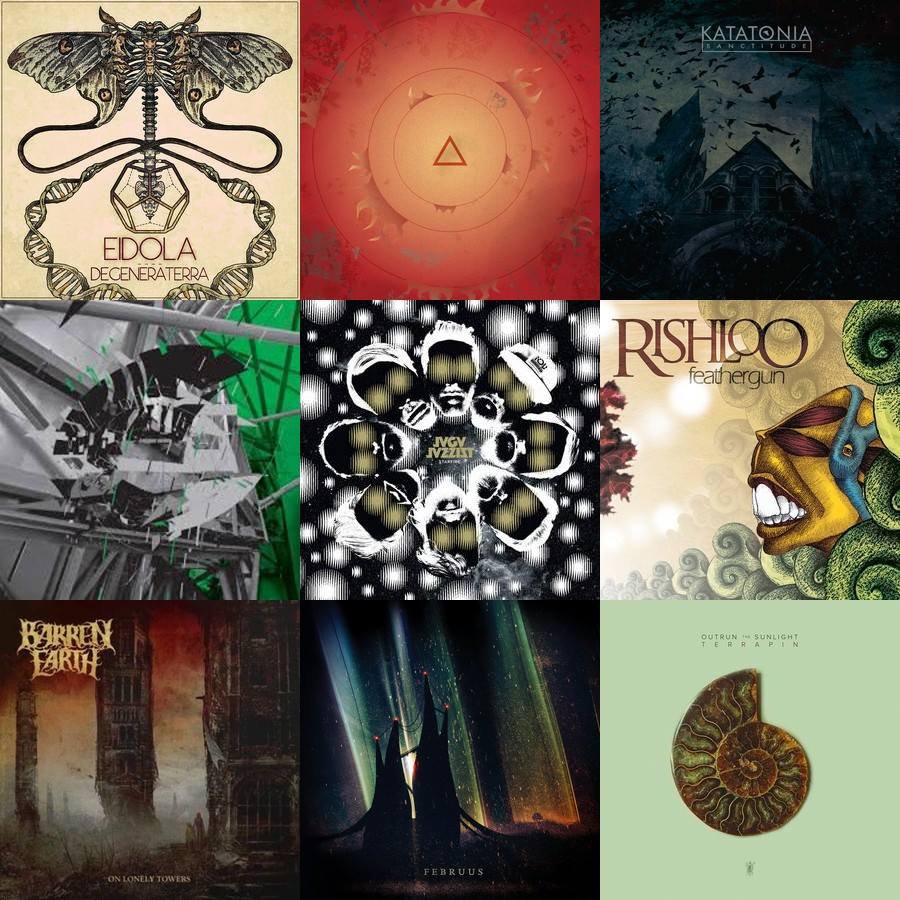 Eidola – Degenerateraa
Kubbi – Ember
Katatonia – Sanctitude
Rosetta – Quintessential Ephemera
Jaga Jazzist – Starfire
Rishloo – Feathergun
Barren Earth – On Lonely Towers
Uneven Structure – Februus
Outrun the Sunlight – Terrapin

Nick Budosh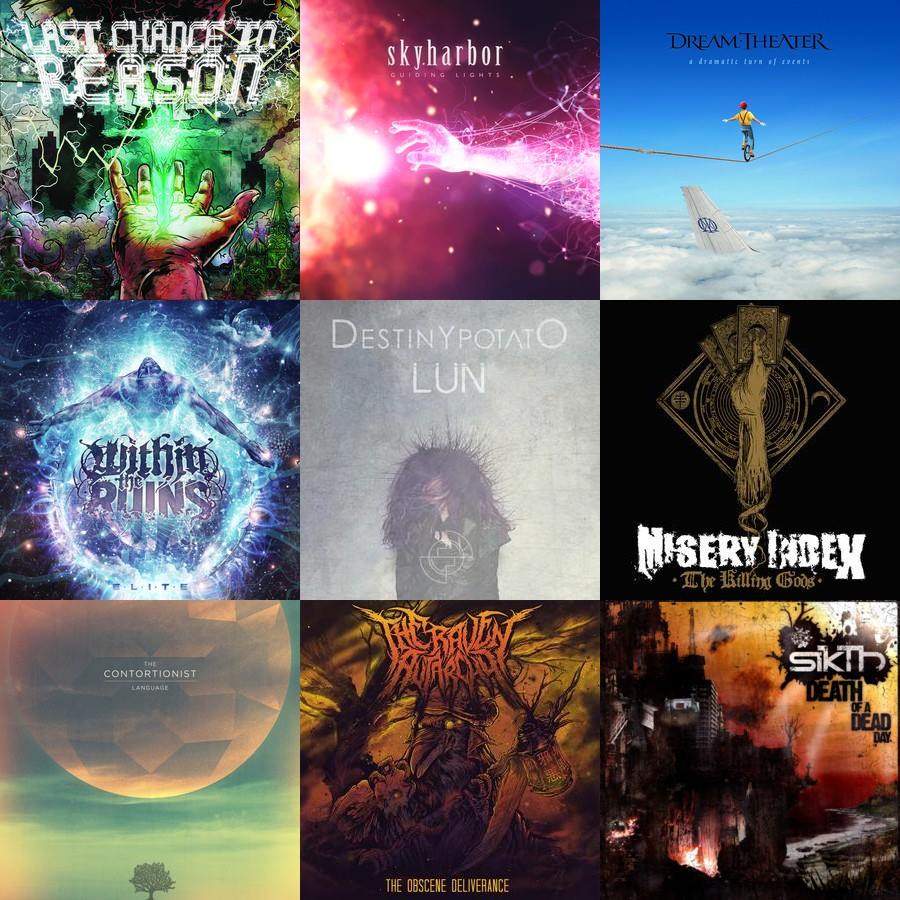 Last Chance to Reason – Level 2
Within the Ruins – Elite
The Contortionist – Language
Skyharbor – Guiding Lights
Destiny Potato – Lun
The Raven Autarchy – The Obscene Deliverance
Dream Theater – A Dramatic Turn of Events
Misery Index – The Killing Gods
SikTh – Death of a Dead Day

Elizabeth Wood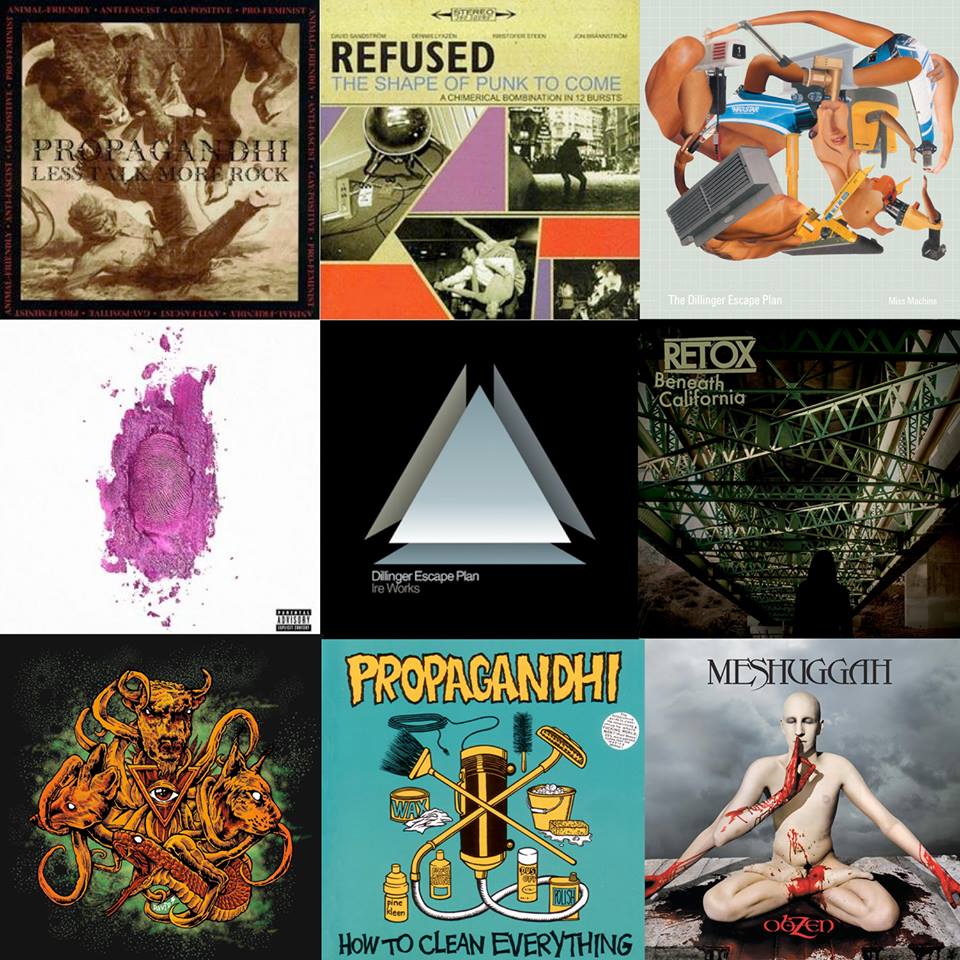 Propagandhi – Less Talk More Rock
Refused – The Shape of Punk to Come
The Dillinger Escape Plan – Miss Machine
Nicki Minaj – The Pinkprint
The Dillinger Escape Plan – Ire Works
Retox – Beneath California
Gyre – Moirai
Propagandhi – How To Clean Everything
Meshuggah – ObZen

Kyle Gaddo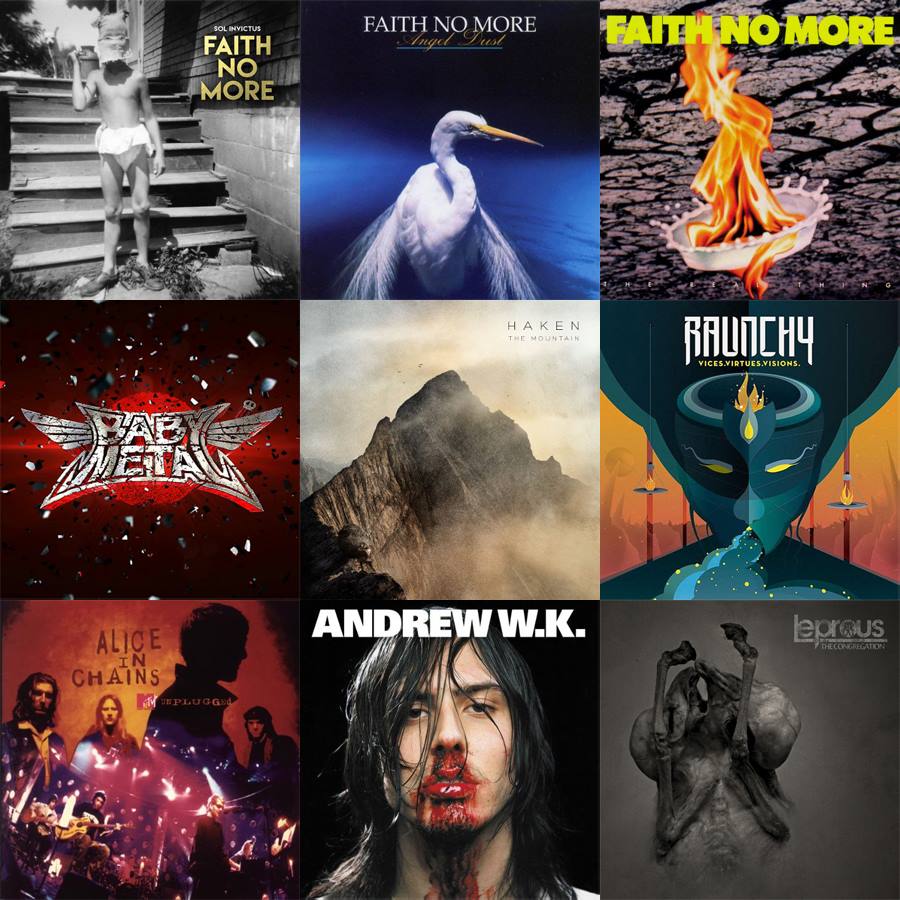 Faith No More – Sol Invictus
Faith No More – Angel Dust
Faith No More – The Real Thing
BABYMETAL – BABYMETAL
Haken – The Mountain
Raunchy – Vices.Virtues.Visions.
Alice in Chains – Unplugged
Andrew W.K. – I Get Wet
Leprous – The Congregation

-SM