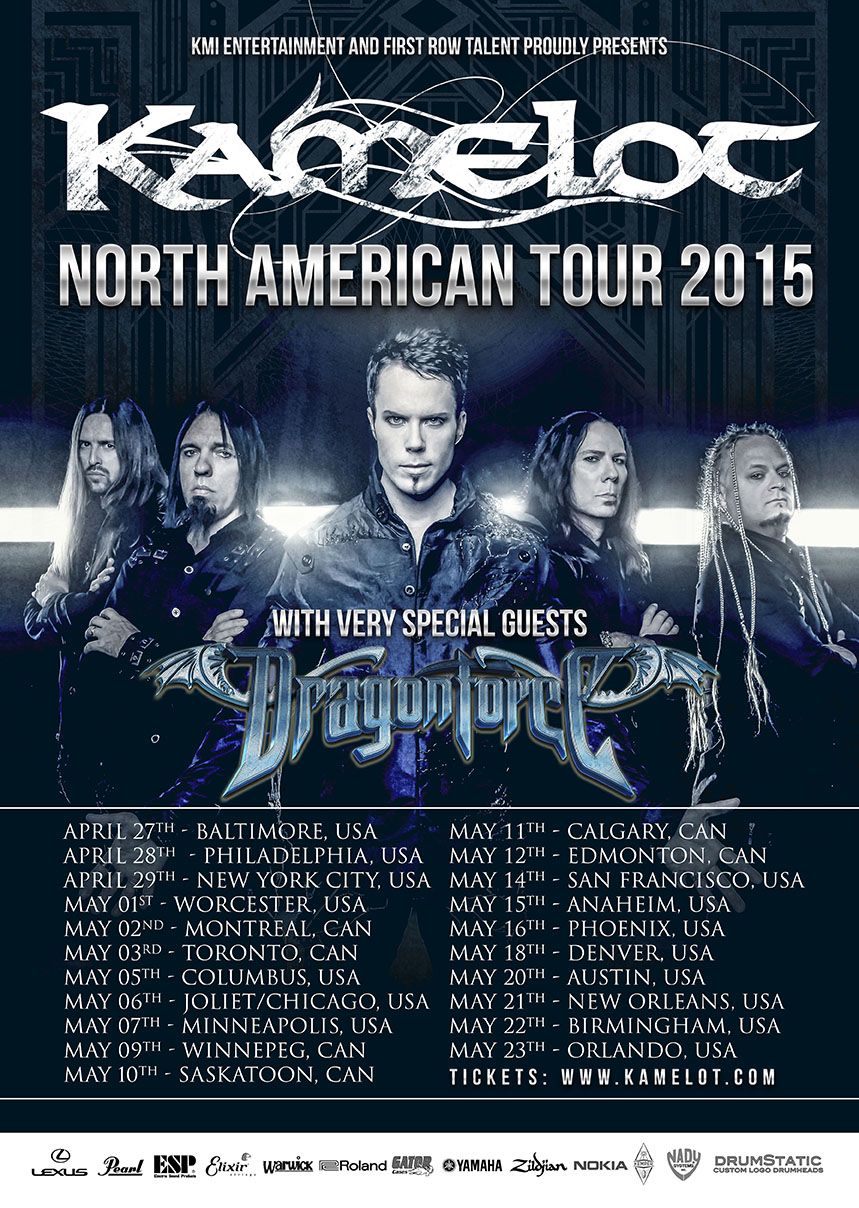 Although we weren't the hottest on the latest album [review], Kamelot are still potent purveyors of progressive power metal and can bring a mighty killer live show. With Tommy Karevik manning the mic and compositional mastermind Thomas Youngblood doing the guitar thing he does so well, the band are currently blazing across North America. Joined by the lovely Linnéa Vikström (Therion) to complement Karvik's male vocals with harsh growls and soaring dulcet tones of a lady, the live performances have been absolutely stunning, to say the least.
Not to be forgotten, the mighty DragonForce are on the road with Kamelot! Often hailed as the "fastest band alive," the furiously fast stylings of Herman Li and Sam Totman and on-stage antics of everyone involved are sure to put a collective smile on a crowd's face. With the inimitable Marc Hudson on the microphone and newcomer Gee Anzalone on skins, DragonForce bring the fun every time. Their new album, Maximum Overload [review], is not to be trifled with, being one of the finest and funnest power metal offerings in years.
Hit the jump for the photos from the Joliet, IL stop at Mojoe's!
DragonForce
Kamelot
For more from this photographer, visit Kyle Gaddo on Flickr.