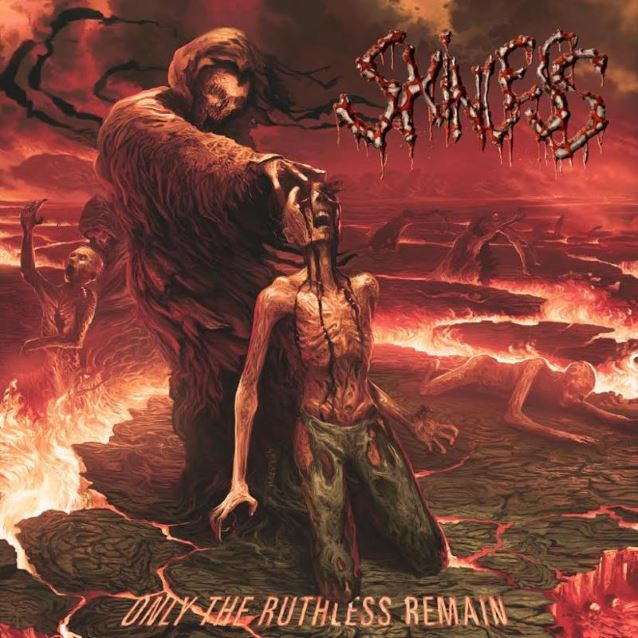 After more than eight years and some live footage, Skinless have flayed their fingers down to the bone to give us, the grateful (ha!) metal community, the official release of 'Serpenticide'. This is the first track to be released from their soon to be spun Relapse record Only The Ruthless Remain and fans of the band need not worry; this is Skinless at their very best, playing death metal with a gusto that only the best can muster. Listen to the track after the jump and prepare to lose a layer or two.
'Serpenticide' is stuffed full of every death metal trope that you could think of. There's a huge tempo shift near the end of the song right after some harmonizing guitar leads that reek of 90's death metal. Top that off with the downright wretched vocals from Sherwood Webber IV and drums that have more blood stains on them than a slasher movie's make up chair et voila. Skinless. I recently wrote about another promising Relapse release and now we can add Only The Ruthless Remain to the list of sweet records that this label will be churning out this year. Way to go guys.
Only The Ruthless Remain is out on June 2nd and you can get your pre-order in here.
-MM