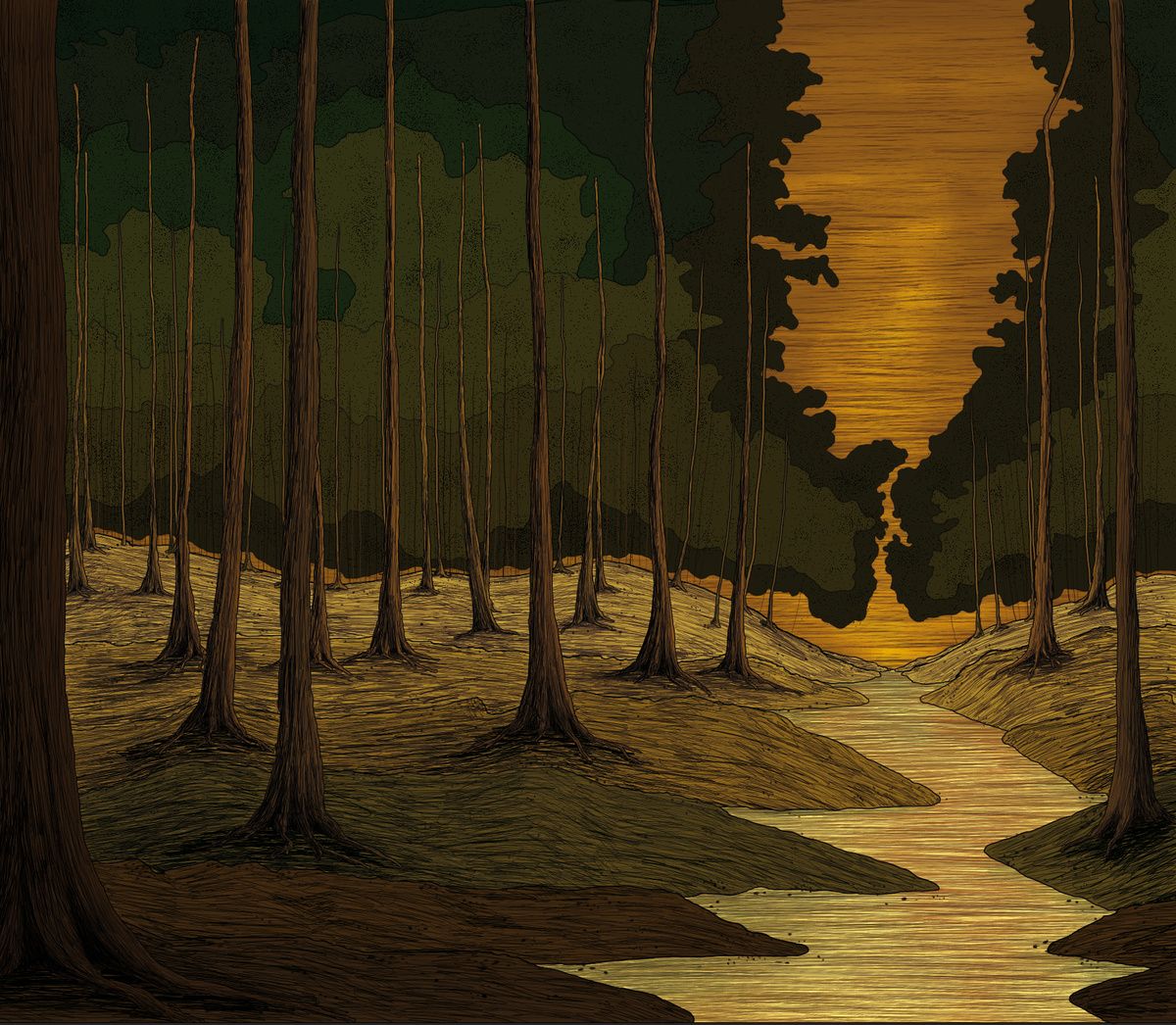 First things first: we at the staff are prone to say that we have the best readership out there. This is ultimately proved by the sheer amount of great music that our readers recommend to us. From the multitude of advisers, a few names shine through. I'd like to take this intro as a chance to thank Justin Schulte, one of our most avid and astute readers. There's rarely a recommendation of his that I don't instantly love and IZAH are no exception.
Their debut album, Sistre, is nothing short of a landmark in the history of post metal and doom. It stands at a unique juncture between more dreamy scapes, echoing Rosetta, and heavier, ISIS influenced passages. It lastly throws in heavy riffs in the form of earlier The Ocean. But all these comparisons really don't do this album enough justice. You need to hear it for yourself, all of its glorious textures. Please.
Yes, I chose a thirty minute track. Yes, it's well worth your time, no matter how busy you are. The title track picks up with a standard enough, momentum building opening, but quickly belies the innovation and power present on this album. Listen closely around the six minute mark for a flawless transition into black metal tinged drumming. Head to the ten minute mark for the beginning of one of the most disturbing quiet passages you'll ever hear, replete with psyche shattering samples. Visit the twenty one mark for a trombone and trumpet spot that will simply break your heart.
This will probably be the breakthrough album of the year for me. It's epic in scope, completely and utterly sincere in execution and simply amazing in all aspects. The Doom Revival™ pushes on folks; get in, or get left behind. Thanks again to Justin for making sure this masterpiece doesn't evade me. Thanks man.
-EK