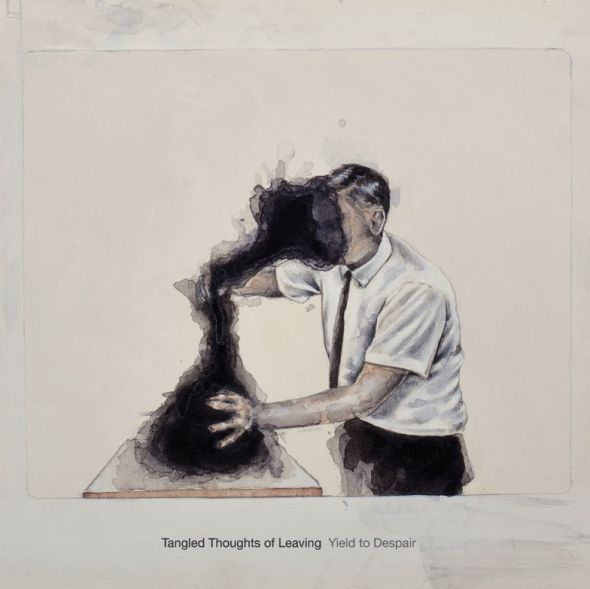 We've been telling you for a while that you should be listening to the post-jazz-drone-metal melting pot that is Tangled Thoughts Of Leaving. With the release of their sophomore album Yield To Despair coming April 17, now is the perfect time to hop on board if you haven't already. As huge fans of the band, we're honored to have the opportunity to debut a new track from the album, the first since the release of the Downbeat EP in November. Check out the song below, entitled 'The Albanian Sleepover – Part 1'!
If this doesn't cause the band to blow up stateside, I don't know what will. This is some of their darkest, heaviest, most emotional music, and I applaud them for exploring some new territory here with some of the noise utilized in this song. The entire album is equally as fantastic, which can be confirmed by the select few here who have heard the full thing. It's as if Explosions In The Sky, Earth, and Russian Circles all had a kid together. You should definitely buy the album now, because preorders will surely sell out soon!
Yield To Despair drops April 17 via Birds Robe (tracklist below). Expect our review in the coming weeks.
1) The Albanian Sleepover – Part One (9:59)
2) The Albanian Sleepover – Part Two (12:01)
3) Shaking Off Futility (13:18)
4) Downbeat (18:47)
5) Yield to Despair (15:23)
-SS