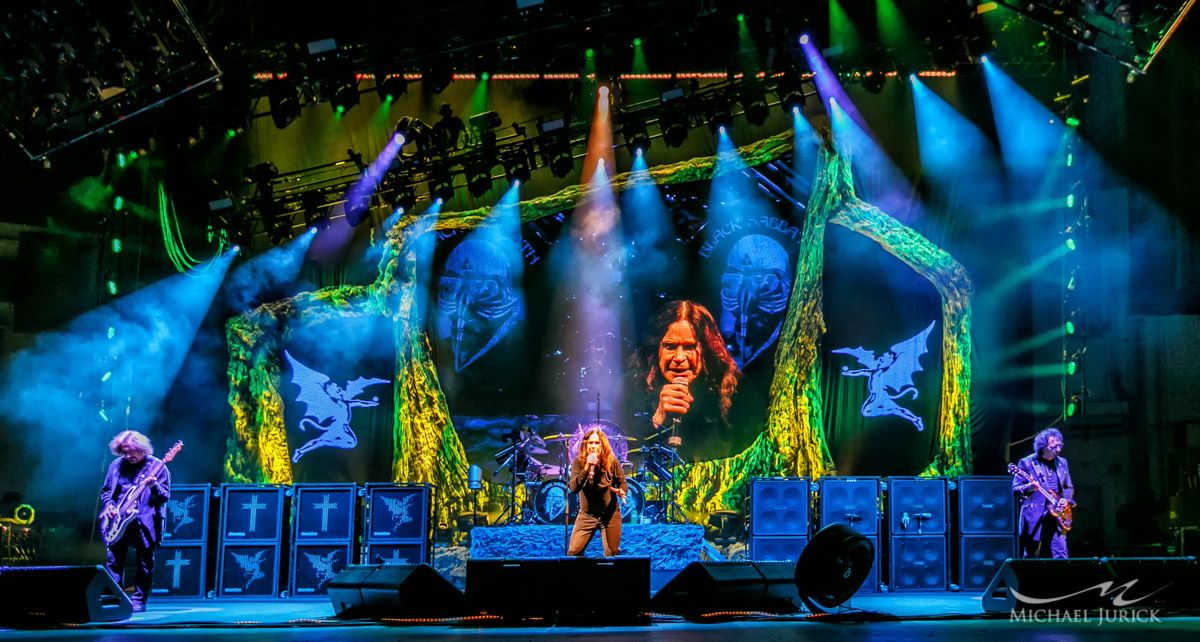 In comparison to their output over the past decade, godfathers of heavy metal Black Sabbath have certainly been more than active over the past three years. Although the original lineup has yet to be fully put back together, the group released their most consistent album in ages, 13, in 2013 and went on a world tour thereafter. Since then, there have been plenty of news articles about guitarist and riff-godfather Tony Iommi's battles with cancer and plenty of speculation as to whether or not the band would be able to continue for much longer. Sabbath has decided that their last show ever will be on November 22nd this year at Ozzfest in Tokyo, Japan. Head on over the jump for more details.
The band hasn't really offered too many details at this time to the public, but frontman Ozzy Osbourne let everyone know that "[This will be] our last hurrah. Then it's no more Sabbath at all. We're disbanding the name and everything… They [Tony Iommi and Geezer Butler] don't want to tour anymore. I get it. But I love it. I'm gonna continue my solo thing." It's completely understandable that many of the band's members don't want to get out on the road anymore; Iommi and Butler are 67 and 65, respectively. And while it's still impressive that Ozzy remains driven enough to perform and tour the world, it's certainly a bummer that he won't be doing it with his band that almost single-handedly formed the metal genre.
Estranged drummer and founding member of Black Sabbath Bill Ward has allegedly been contacted to play this final gig, but no further information has come out regarding him performing just yet. We'll let you know if anything major happens regarding his reunion. Until then, blast the band's first five albums continuously as if you'd never heard them before. Hail Sabbath.
-KB