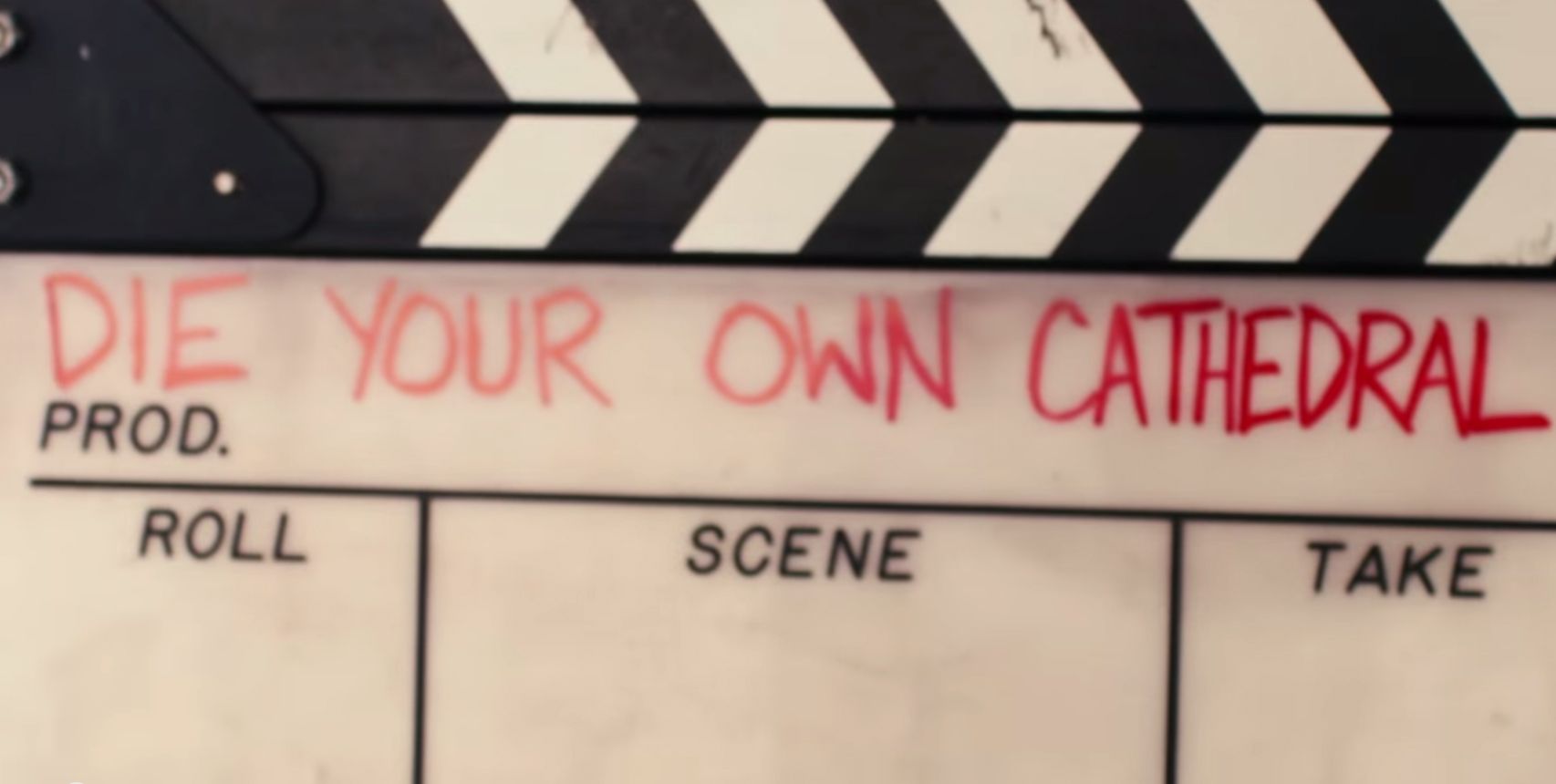 In most scenarios, I'd refer to any music video I'm diggin' this hard that clocks in at under a minute as being short and sweet. However, in the case of Retox's most recent release, Die At Your Own Cathedral, I'm not entirely sure 'sweet' is the correct word. With criticism towards modern society being a main theme (both lyrically and visually), a more fitting term for this banger would be short and salty, which is just how I like my Retox. See for yourself after the jump!
There's a definite formula to this jam in which the scrambled (yet calculated) chaos of the drums and vocals are contrasted with dirty grooves from the bass and guitar, and the abrasive imagery and choppy editing of this video somehow pair perfectly with the relentless onslaught of noise. It may only last for a minute, but Die At Your Own Funeral is a minute of sensory pummeling.
The video comes as the latest from the So Cal punk band's most recent album, Beneath California, which dropped February 6th of this year via Epitaph records. If you've slept on it until now, you're gonna wanna do yourself a favour and check this bad boy out. Head on over to http://epitaph.com/artists/retox/release/beneath-california to pick up a copy!
-EW