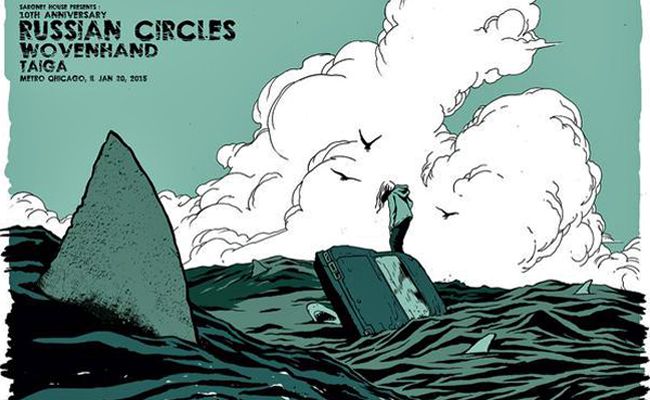 Chicago-based post-rock/metal instrumental act Russian Circles couldn't have found a better and more eclectic lineup in Wovenhand and Taiga (not pictured) to celebrate ten years of heaviness. We're pleased to bring you photos of their one-off performance with the experimental alternative country band. Unfortunately due to some entry issues at the venue, we were not able to photograph BC Meyer's project after the dissolution of Isis.
As many of you know, both Wovenhand and Russian Circles delve deep in their artistry, which is reflected heavily in their performances. As such, their light shows are captivating and peculiar at best, engaging you with the music more than in whatever on-stage antics they would display. In kind, the interesting lighting makes for more mood-oriented photos versus straight performance shots.
Please enjoy!
Wovenhand
Russian Circles
For more from this photographer, visit Kyle Gaddo on Flickr.