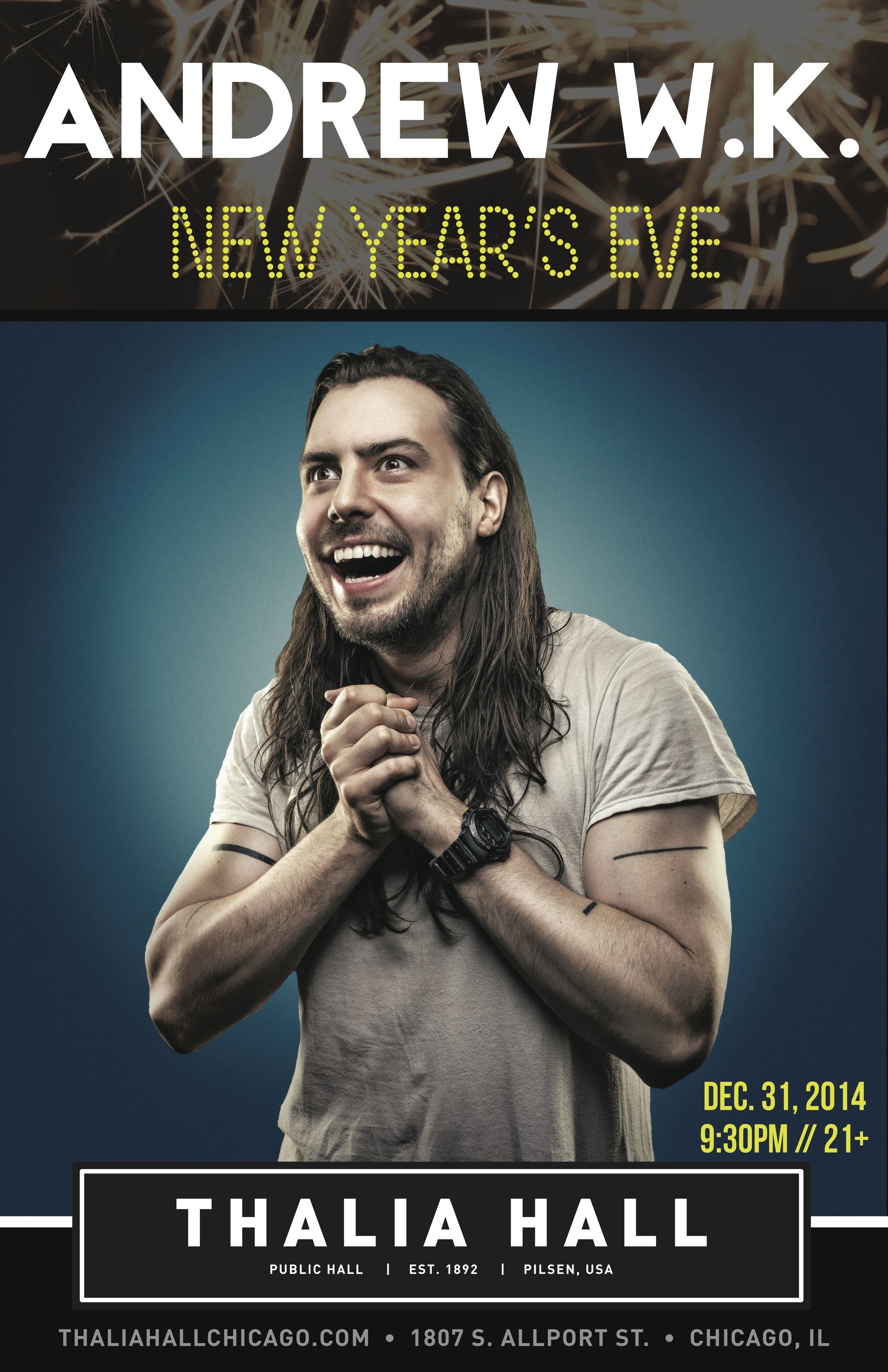 The grand royalty of party himself, Andrew W.K., assembled his fellow rockers to bring the noise to the Windy City! Local solo musician Magas and Brooklyn-to-Chicago transplant Big Dipper (with his menagerie of backup dancers) supported the fine, young purveyors of party.
Truly an incredible show, as Magas warmed up the crowd with questionable-yet-interesting solo antics and Big Dipper, in all his incredible homoeroticism, got us all a little hot under the collar. After these fine acts wrapped up their sets, Andrew's voice boomed over the house speakers a little before midnight—eleven minutes and six seconds, to be exact. "666, 665, 664…" and so on his voice echoed throughout Chicago's Thalia Hall. As the numbers dwindled to the double digits, members of Andrew's band took to stage, when the man himself graced us with his presence to deliver the final blow to 2014.
Party hard, dudes and dudettes.
Magas
Big Dipper
Andrew W.K.
For more from this photographer, visit Kyle Gaddo on Flickr.
-KG