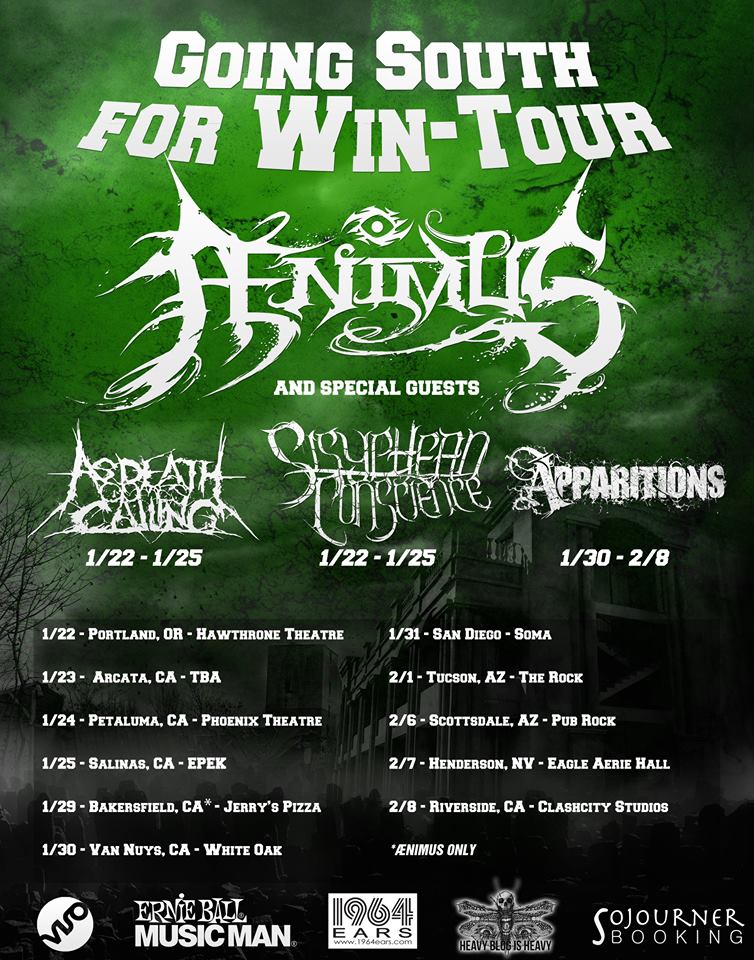 Once again, we at Heavy Blog are excited to announce that we are teaming up with our friends in up-and-coming California tech-death outfit Ænimus! The group's early 2015 "Going South For Win-Tour" — which is also being presented by Sojourner Booking — will see the band hitting the West Coast with As Death Comes Calling, Sisyphean Conscience, and Apparitions! Check out the dates below.
w/ As Death Comes Calling and Sisyphean Conscience
1/22 Portland, OR – Hawthorne Theater
1/23 Arcata, CA – TBA
1/24 Petaluma, CA – The Phoenix Theater
1/25 Salinas, CA – Epek Print
just Ænimus
1/29 Bakersfield, CA – Jerry's Pizza
w/ Apparitions
1/30 Van Nuys, CA – White Oak
1/31 San Diego, CA – Soma
2/01 Tucson, AZ – The Rock
2/06 Scottsdale, AZ – Pub Rock
2/07 Henderson, NV – Eagle Aerie Hall
2/08 Riverside, CA – Clash City
Make it out if you can!
– HBIH