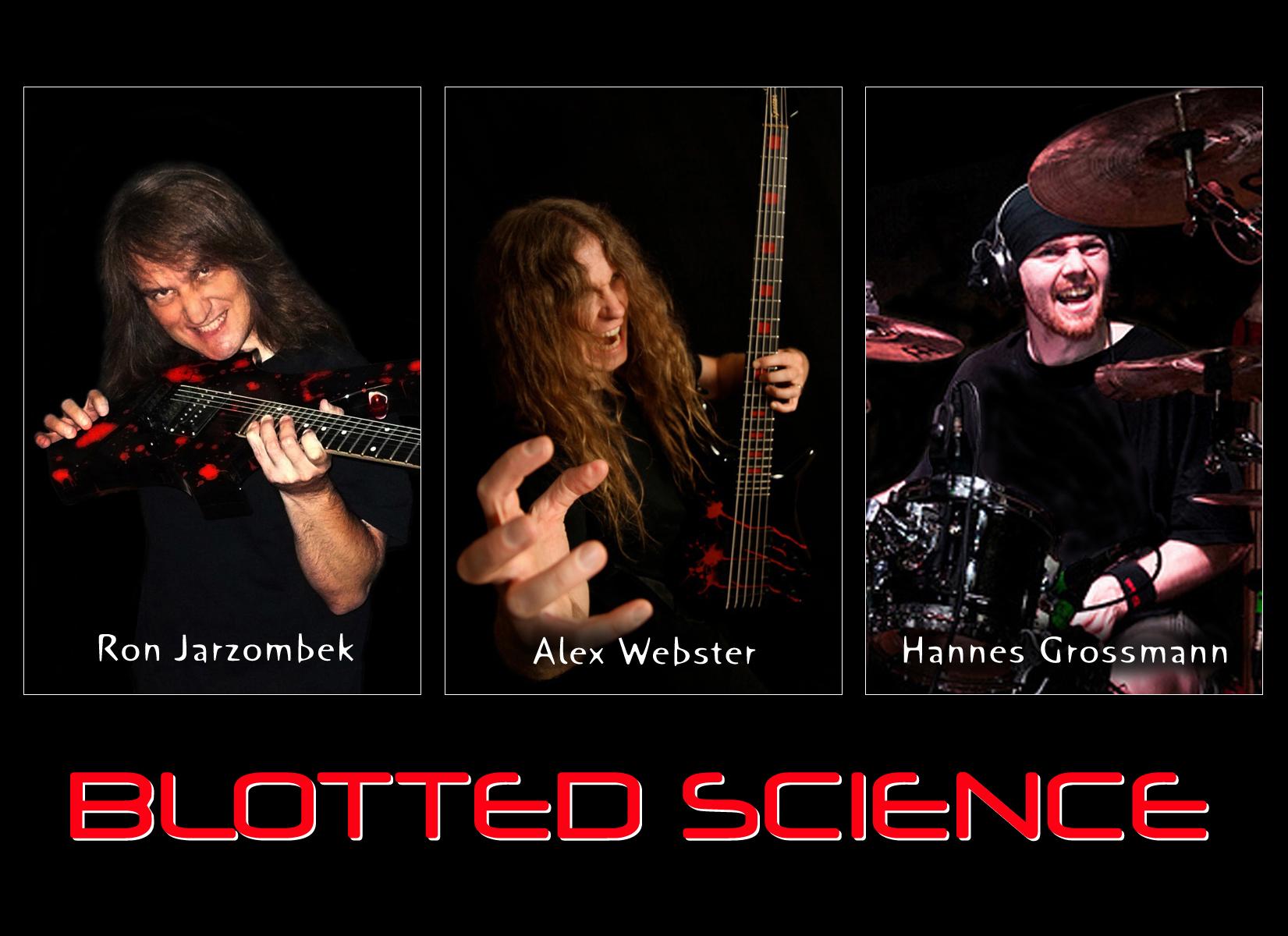 Obscure as he is, Ron Jarzombek is often revered as a progressive metal legend. His body of work — which includes critically acclaimed acts Watchtower and Spastic Ink — has helped influence the wave of technically-minded musicianship in metal since the 80's, being cited as a catalyst for bands such as Dream Theater and Death. Jarzombek continues making a case for furthering musical theory and technique with his latest project Blotted Science, which he shares with drummer Hannes Grossmann (ex-Obscura, ex-Necrophagist) and bassist Alex Webster (Cannibal Corpse).
The outfit has been on the backburner for some time, last seeing movement during the album cycle for their 2011 effort The Animation of Entomoloy, which saw the band scoring sequences from bug-themed horror movies with their oddly unique style of progressive and instrumental death metal. Now the band have solidified plans to record a follow-up in December, for a 2015 release, closing a much too long four-year gap.
Jarzombek opens up about the new album details to ProgSphere:
"Our last release, 2011′s The Animation Of Entomology was scored to bug movies, this time around the concept is viruses. No song titles have been locked up, but "Virology" likely will appear in the CD title. As of now, we have 37 minutes of completed material and bits of other tunes on which we are working at the moment. So we are well on our way to having enough music for a full-length CD.
"We are taking a bit of a different approach in terms of song writing, and production on this CD. The tech and brutality will still be there, but we are distributing the writing and production duties more evenly between band members. So Hannes' and Alex's writing input on our next release will be more present, adding a bit of a different element to our sound. We will also have some drastic changes in our production, so we're pretty stoked about this next release.
The conceptual idea is perfect for a Blotted Science release, but I can't help but wonder about the criteria for film selection; there's a breadth of cinema to explore, but were zombie films considered? If so, I hope to see a track inspired by [REC], which will be tricky to score due to the found-footage nature. I could imagine The Crazies and 28 Days/Weeks Later being potential source material as well. We'll just have to wait and see!
In the mean time, Jarzombek is preparing an instructional "digital DVD" release based on The Animation of Entomology called Dissecting Bugs, wherein he breaks down the guitar parts and his 12-tone writing system. A first look from the release has been made available in the form of a segment from 'A Sting Operation', which can be viewed below:
For more information, visit Ron Jarzombek's official website.
– JR