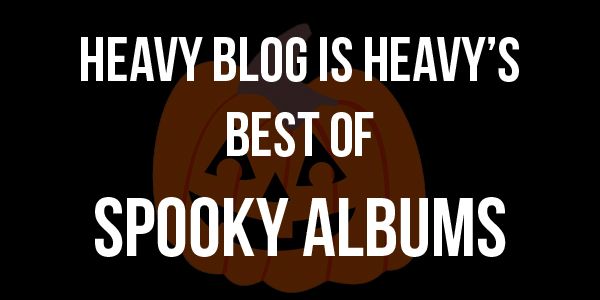 Hello, hello and welcome to the seventh (!!!) part in our ongoing series of Heavy Blog Is Heavy's "Best Of" selections where we explore a genre of music and each of our dedicated authors picks a favorite album to share a personal experience with. Once more, we break away from genre limitations and get into the October spirit with our Spooky Albums list! As Halloween draws closer, we look back at the albums that either handled material relevant to the holiday or just down right sent chills down our backs when listening to them, then and now.
Fear and the occult have always been two things that have walked hand in hand with metal. Whether a serious approach is taken to it, such as in the extreme cases of the original Black Metal scene, or a more tongue in cheek approach, closely linked to trash culture such as in the case of Rob Zombie for example, the symbolism and the aesthetic of Halloween has always been a close companion to metal. Today, with the resurgence of horror films, zombies and all manner of things that go bump in the night, the issue begs ever closer and critical looks. The list below doesn't go too deep into the subject of the scary and the bizarre but it's certainly a good beginning in your delve into this fascinating field and art form.
Pig Destroyer – Natasha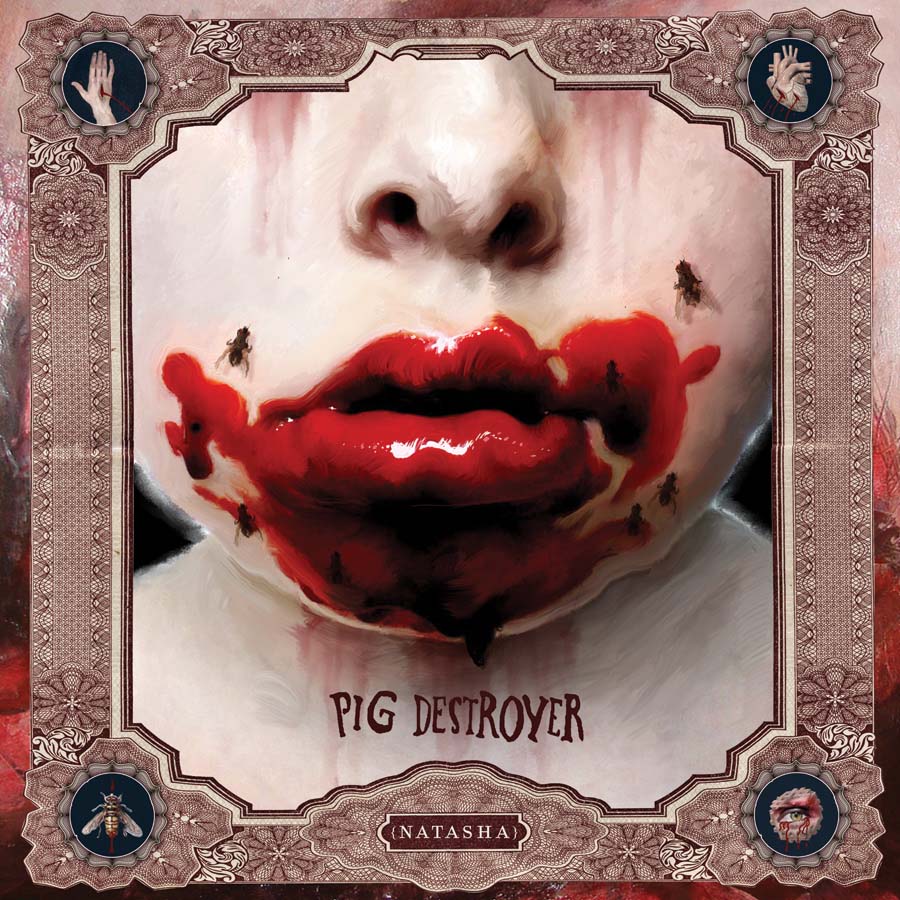 Jimmy Rowe
Purveyors of poetic grindcore Pig Destroyer broke out of their grooving riff-centric sound and into the world of doom with their 2008 EP Natasha. The maddening 38-minute soundtrack tells the story of a passion killing and its subsequent vengeful haunting [lyrics here] through vignettes of crushing sludge metal and dark ambient recordings. Natasha is an experience best left to speak for itself, because words cannot justify the horror this completely out-of-character experiment captures. Turn out the lights and follow Natasha's path into the creeping depths as one of the spookiest albums metal has to offer.
Recommended Track: It's Grindcore, Listen To The Whole Thing
Iced Earth – Horror Show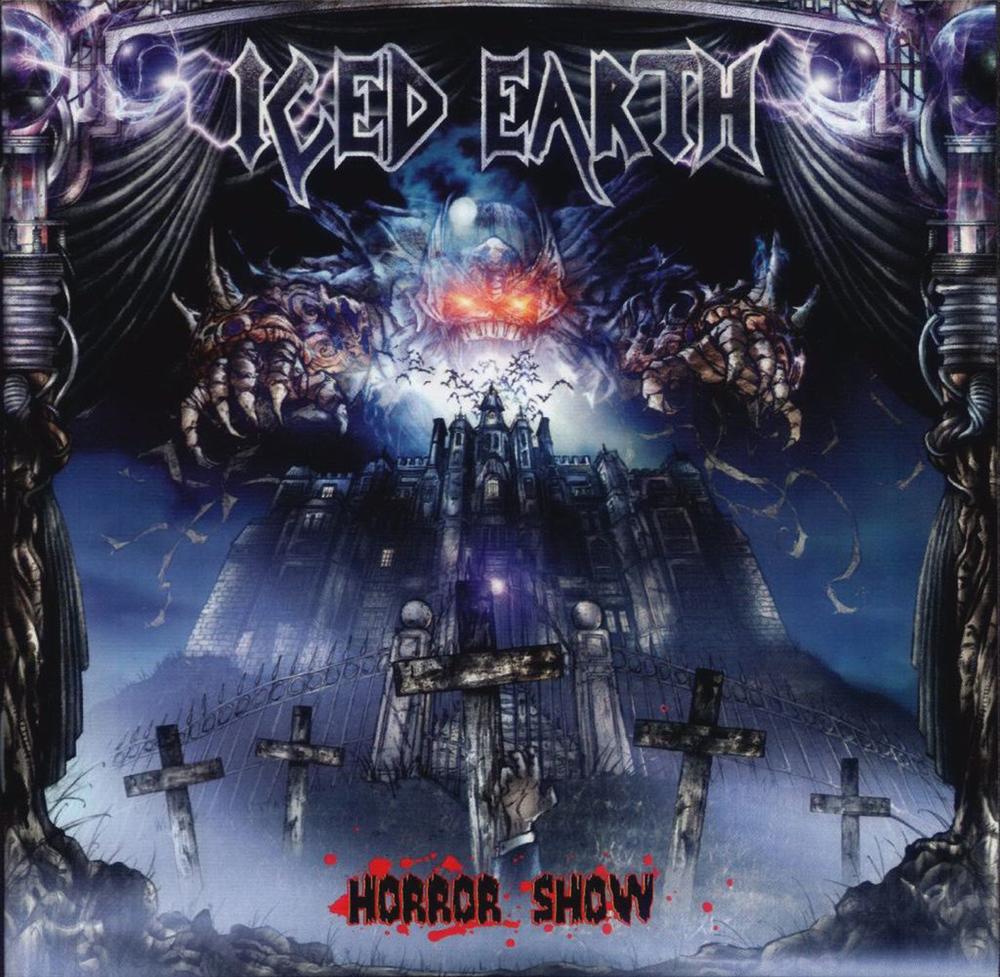 Eden Kupermintz

There really wasn't much choice for me. Iced Earth is one of my all time favorite bands, regardless of their recent offerings, which definitely do not deserve the names. Horror Show remains one of their best albums, well beyond and gimmick or theme that runs through it. Schaffer's guitars are insanely on point and the distinct vocals style of Matt Barlow has never sounded better, whether on the soaring cleans or the dark growls replete through out. To top it off, there is no album more quintessentially Helloween than this one: each track is dedicated to a different classic, tacky monster. From the haunting werewolf of 'Wolf', through a civil war ghost in one of the most heart wrenching songs ever written, this album has it all. It exhibits one of the qualities I love most about Iced Earth: they're able to be completely earnest in creating music about things they love while maintaining a quality to their music that is neither forced nor contrite.


Recommended Track: Wolf
The Haxan Cloak – The Haxan Cloak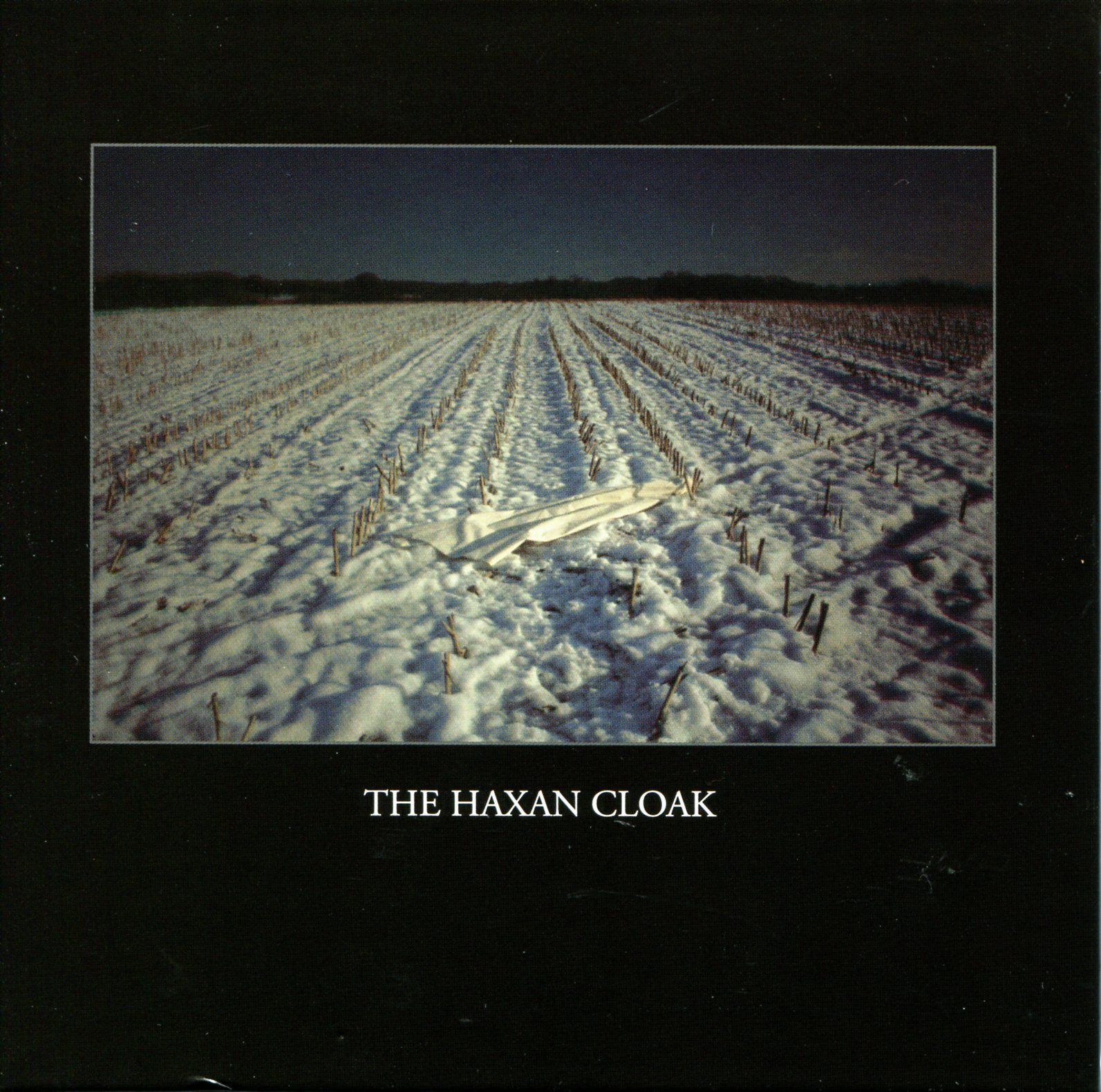 Nick Cusworth
The topics of death and dying are so common throughout the history of music, particularly in the realm of metaldom, that it's really rare these days to find a unique and particularly affecting take on it. Enter Bobby Krlic, otherwise known as British producer/composer The Haxan Cloak. Krlic's music can only be described as soul-eviscerating — the aural equivalent of oneself being sucked into a black hole of despair and neverending misery. His first self-titled full-length is almost entirely comprised of acoustic instruments, producing utterly foreign and unsettling sounds from familiar places (from string lines that feel like nails across chalkboard to percussion that sounds like someone turning the wheels on some tortuous device). Stylistically it is closest to drone, but it is so intricately textured, with every single moment packed with dreaded purpose, that it goes well beyond your standard metallic drone and into something even more haunting.
Krlic has stated that The Haxan Cloak is an album about an individual's long, slow descent towards death, and that cannot be more obvious by the ever-increasing sense of anxiety and anguish that fill every nook and cranny of the album. This is Death itself, rapping at the door ever so slowly at first, gradually raking his bony fingers down the wall to the point that all you wish is for him to deliver you in judgment and into something resembling release. And, mercifully, there is finally that moment of release in the final, gasping breaths of last track 'Parting Chant,' which employs Gregorian-like chanting to supremely chilling effect. The relief is fleeting though, as that track intentionally leads perfectly into the beginning of Krlic's following album, last year's excellent Excavation. That album is haunting in a different way and employs much more in the way of electronic flourishes and deep bass as we follow our marked individual into the realm of a purgatory-like afterlife. Both are absolutely worth the listen (particularly back-to-back), but The Haxan Cloak is a true masterpiece of sonic horror.

Recommended Track: 'The Growing'
Sunn O))) – Black One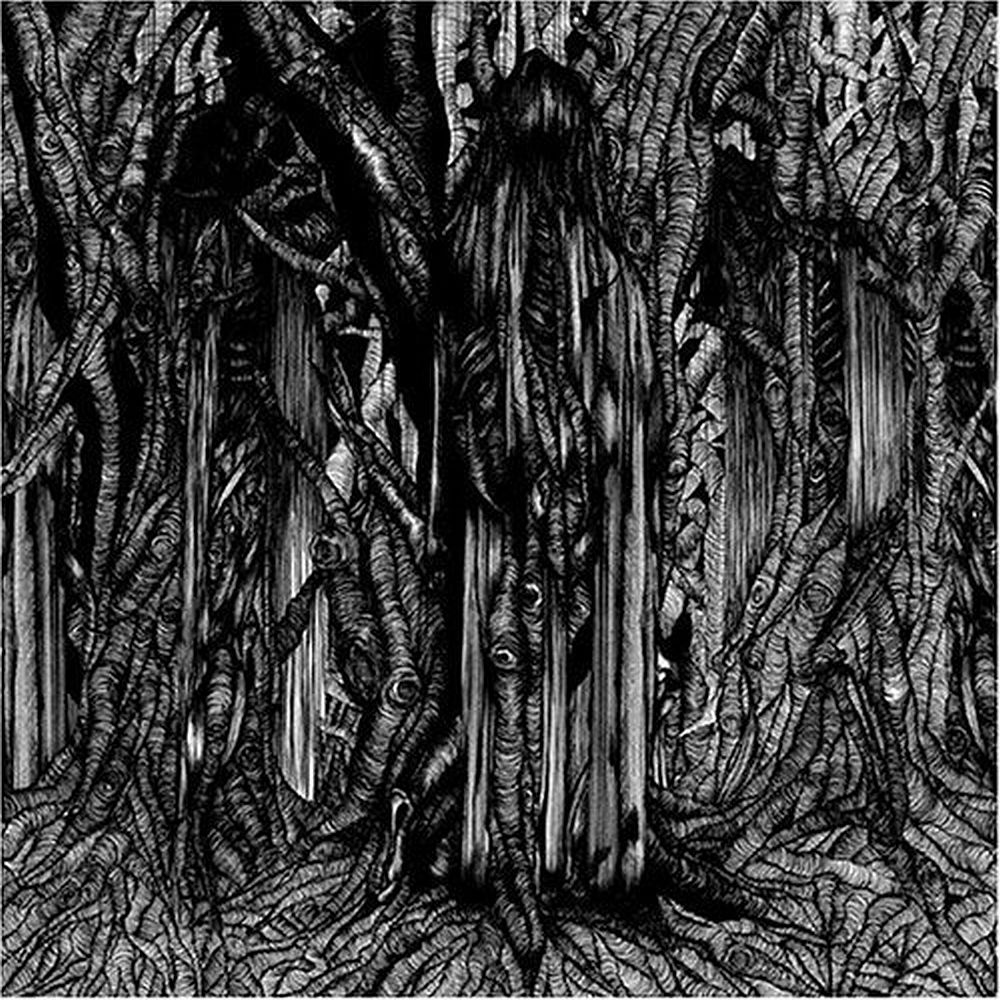 Scott Murphy
The manner in which "Báthory Erzsébet" was reportedly recorded is more than enough to make Black One absolutely horrifying, as a claustrophobic Malefic (Xasthur/Twilight) was placed inside of a closed coffin to record his (literally) tortured vocals for the track. But beyond the black metal vocal guests that Sunn O))) enlisted, Black One's musical offerings are what truly haunt the listener. Having such a minimalistic sonic approach forces enough extrapolation to assign terrifying imagery to the sounds present. As a result, each of these tracks feels like a snapshot of hell, with rumbling guitars comparable to demon growls and odd ambient offerings only making the experience that much creepier.
Recommended Track: Báthory Erzsébet
Dark Buddha Rising – Dakhmandal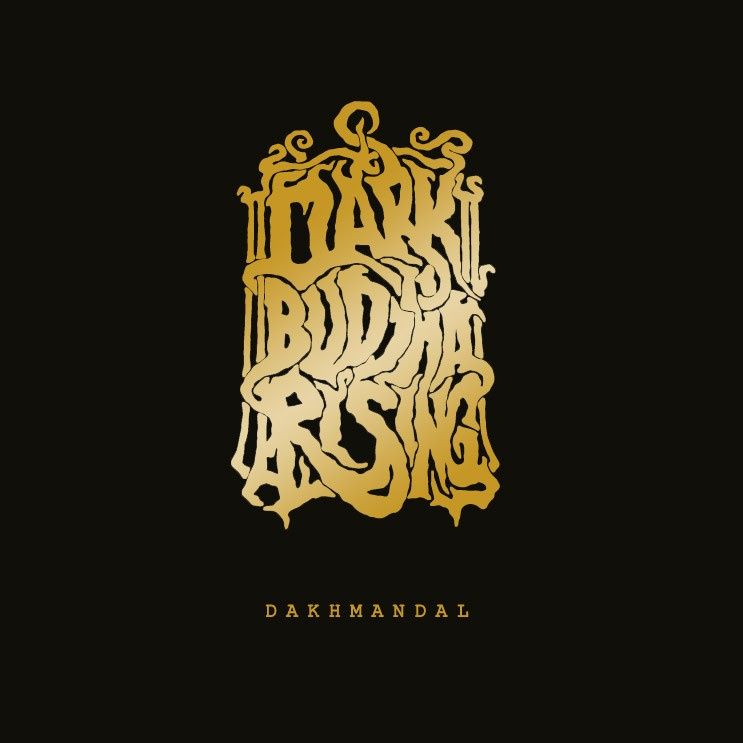 John Skibeat
Dark Buddha Rising might just be the creepiest band I have ever come across. Their occult, languorous doom-drone is divisively seductive. With a tone so dark, yet one so easily penetrated, it's all too easy to get swept up in its sultry underscore. Their music expands ever outward from a mile-thick chant that sounds like it comes from the throats of a coven of hooded giants. Loud enough to rattle your teeth with enough low-end to invade the sub-conscious, then suffocating and brutal enough to send your brain into spasms. It is music that lurks in the shadows; garotte wire at the ready. Dakhmandal is a stupefying, suffocating veil; it is a lesson in the art of covert indoctrination. Be afraid, be very afraid.
Recommended Track: N
Ulver – Shadows of the Sun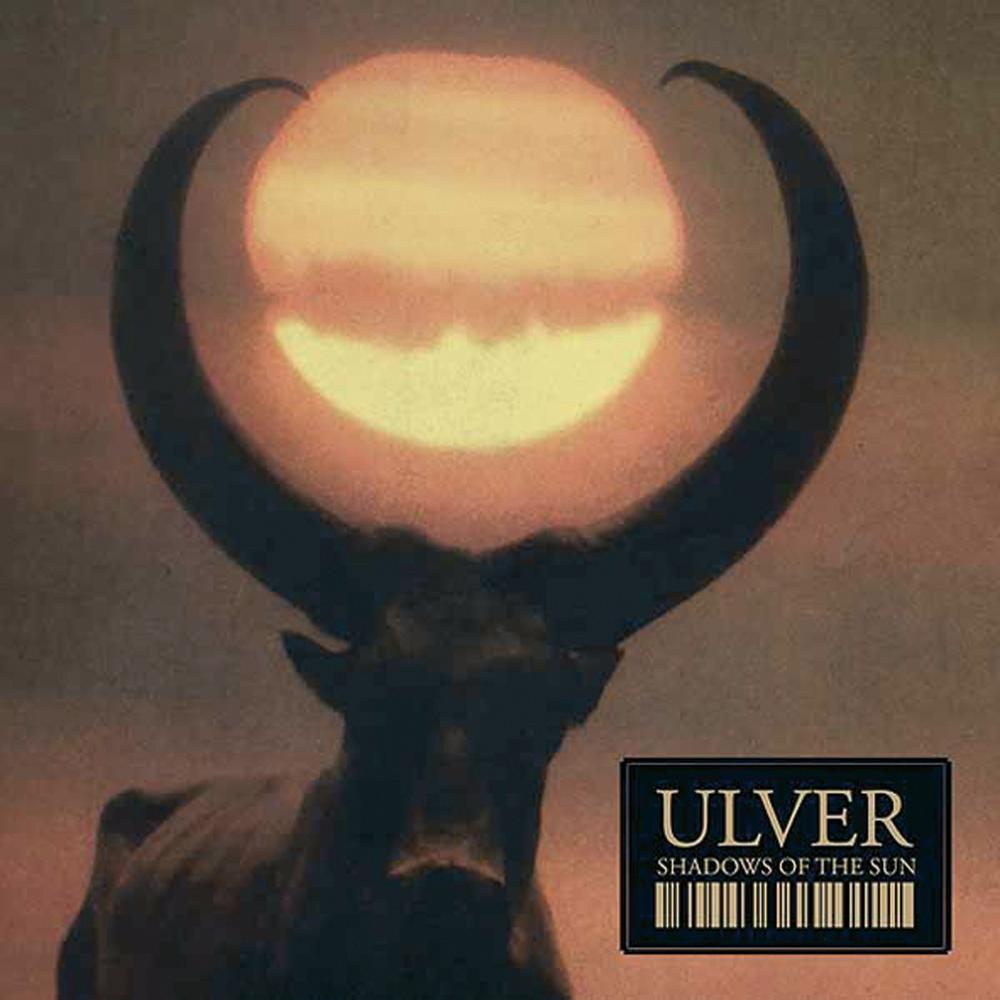 Spencer "Sponge" Snitil
Ulver has made quite the transition over the years from black metal to straight up rock and ambient music. However, there's one album in particular, SHadows Of The Sun, that's truly haunting. From the moment the first note kicks in you're taken on a journey through the melancholic, dismal depths of lead singer Krystoffer Rygg's mind, wandering through forests of sorrow and in and out of peril. The album's most noteworthy track, 'Funebrae', is one of the most dark and beautiful tracks I have ever listened to. The album's slow pace and lack of harsh screams are irrelevant; what's important is that, devoid of harsh vocals, distorted and even clean guitars at times, and drums, this album becomes one of the most chilling examples of just how beautiful sadness can be.
Recommended Track: Funebrae
Today Is The Day – Sadness Will Prevail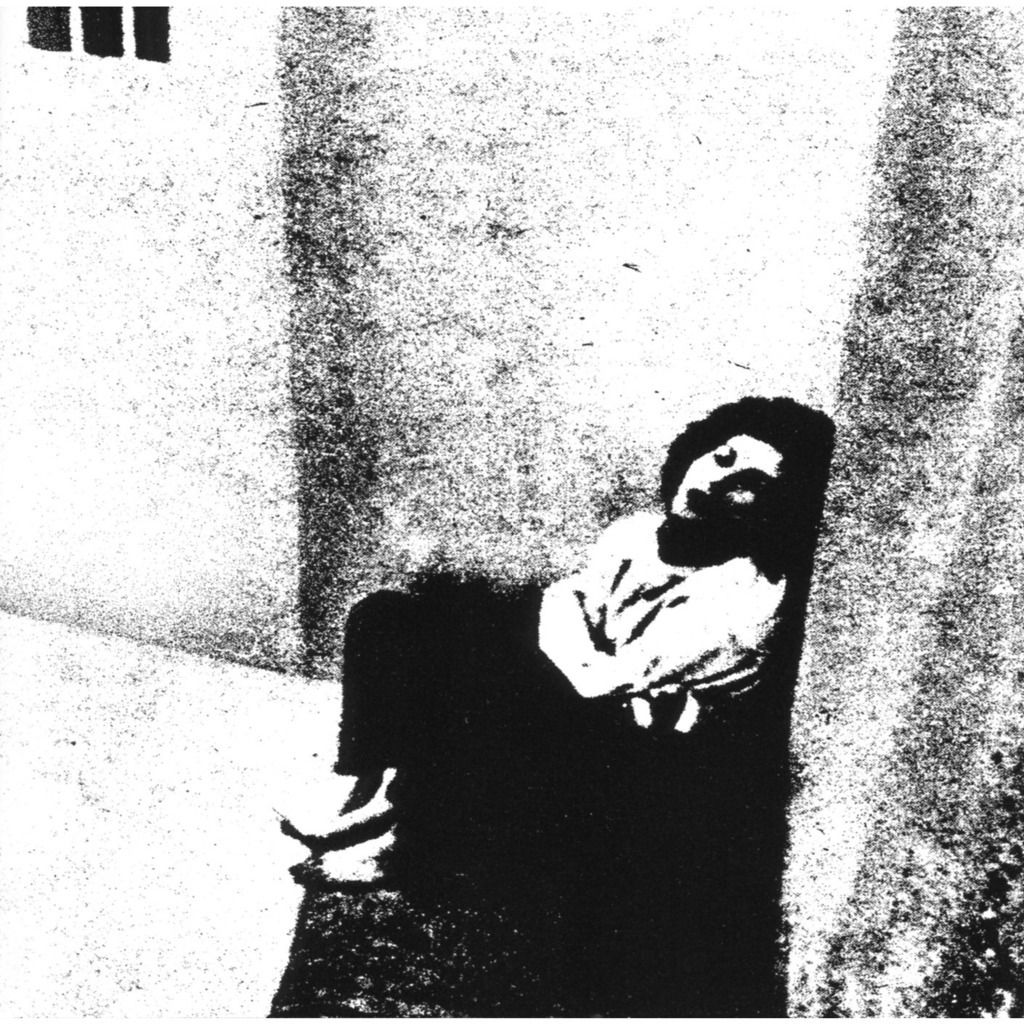 Colin Kauffman
Sadness will Prevail is a terrifying album, even by Today is the Day's already bleak standards. Spinning short, brutal yarns about the futility of life and mental illness, amongst other cheery topics, Steve Austin crafted an album that's almost unlistenable front to back, and not because it's bad. This is just over two and a half hours of unrelentingly nihilistic and horrifying noisecore. Taken as a whole, Sadness will Prevail is overwhelming and nearly impossible to take in, which is part of the appeal.
Songs range from mercifully short and fast to slow and bleak. Eventually everything starts to blend together into one agonizing pit of shame, despair and unrelenting darkness. So many bands try to project this atmosphere and so few actually do, so it's impressive that Today is the Day not only manage to do so effortlessly but sustain it for so long.
I know I'm making it sound like this album is simply awful, and it a lot of ways it is, but it's awful in all the right ways. Much the same way listening to Pig Destroyer is cathartic, so is Today is the Day. This is bleak art made by pessimists for miserable people. It's a niche appeal, but for those who enjoy staring into the abyss, it feels like home.
Recommended Track-Never Answer the Phone
Swans – The Seer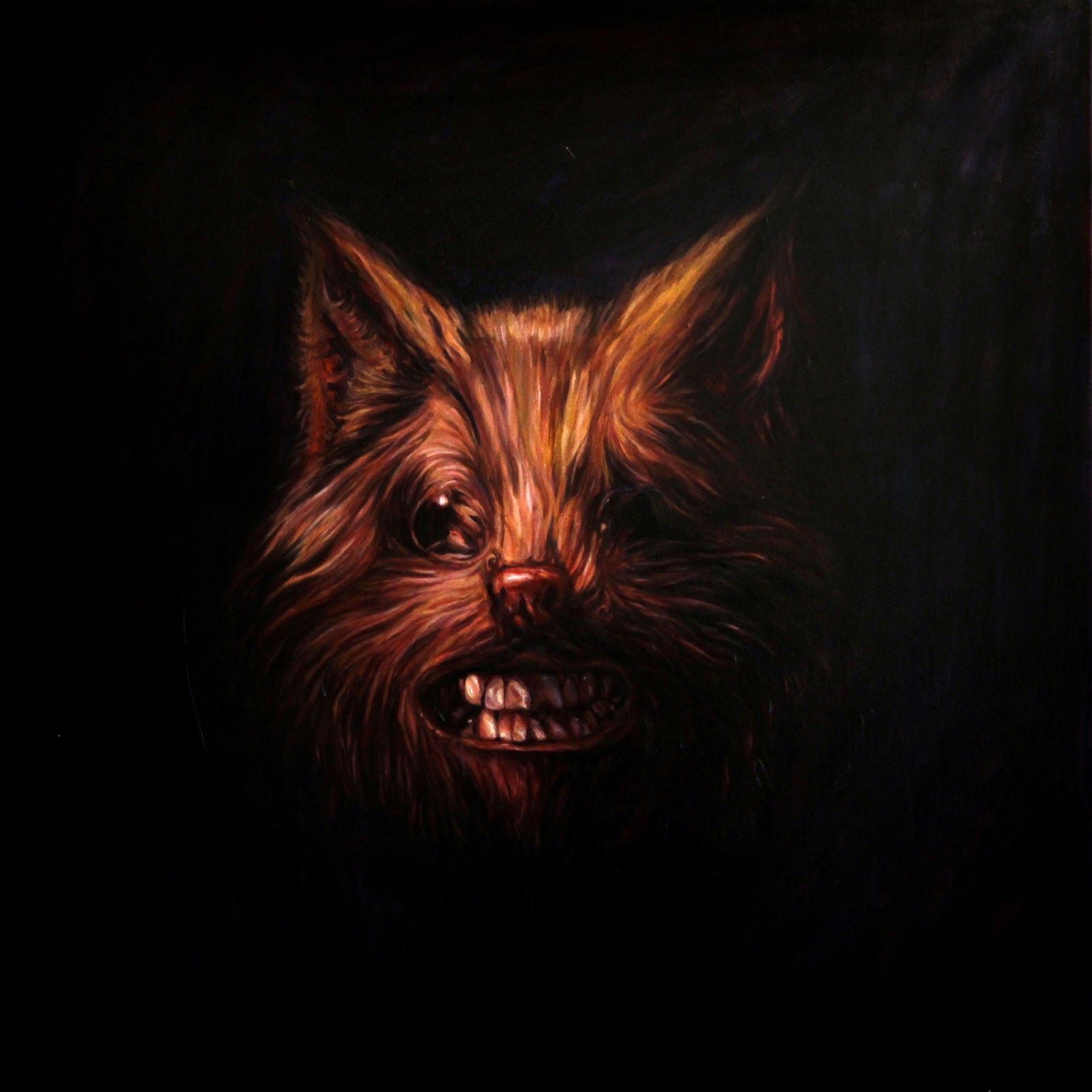 Ahmed Hasan
One hazy October night about a year ago, soon after having heard about Swans for the very first time, I recall being about four minutes into 'Mother of the World' – the second track from The Seer – and thinking two distinct thoughts. The first was somewhere along the lines of 'when will they stop playing that same note over and over', while the second sounded something like 'this is creepy and somewhat hypnotic and I completely do not understand what's going on'. While the song eventually did segue into a quiet, keyboard-driven section as Michael Gira's gravelly voice chimed in to deliver a quick verse, 'I did not see that coming' quickly became a recurring sensation as I went along on the incredible two hour journey that is Swans' twelfth album. Of the eleven tracks, the title track is the obvious centrepiece – a thirty-two minute acid-drenched journey that only builds steam underneath Gira's repeated muttering of 'I see it all' before a magnificent, terrifying crescendo explodes outward with incredible force, leaving the second half of the song to be a slow-burning descent into more keyboard ambience and incomprehensible, eerie mumbling on Gira's part. Even then, it is only the fourth track on the album – The Seer hides many more surprises past the massive title song, and save for the four minutes of reprieve found in Karen O's appearance on the lovely 'Song for a Warrior', the album is a harrowing (and sometimes even terrifying) exercise in experimental rock, making for quite the spooky soundtrack this season.
Recommended track: The Seer
King Diamond – Fatal Portrait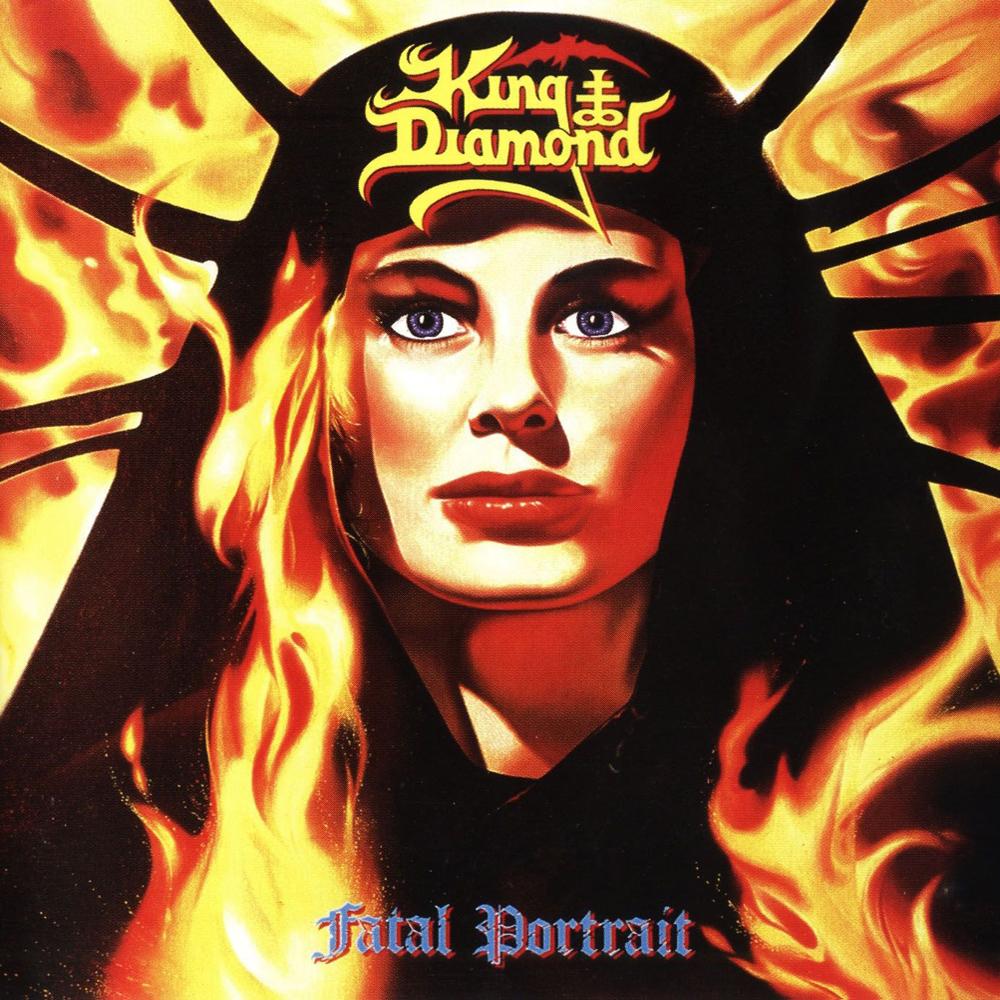 Dan "Dann" Wieten
Why Fatal Portrait and not Them you ask? Trust me, I considered it. The moment I saw the word "spooky" it was the album that came to mind. No doubt when one thinks of King Diamond, the first falsetto scream that comes to mind is "GRANDMAAAAAAA!!!!". It's undoubtedly the King's crowning achievement in story telling along with Abigail, but alas, I revisited the album and it just doesn't resonate the same. My choice stems from personal experience, as it should.
Fatal Portrait works as a spooky whole, from the creepy cover portrait surrounded by flames to the opening bells of "The Candle", the festive track "Halloween", and the back cover image of KD cloaked in blood red light and dressed in his classic original makeup scheme. This album BREATHES fall, campfire aroma, pumpkins, scary movies, old friends, and good times for me, all while maintaining its haunting aura. The songwriting is top notch, showcasing his melodic ability on a deeper plane than Mercyful Fate, and with arguably better musicianship with the addition of Andy LaRocque on lead guitar and Mikkey Dee on drums. Imagine my surprise when as a teenager my good friend Chuck played me the bonus track "The Lake", excitedly pointing out the very end of the song as the word "devil" repeated approximately nine times, which is a number the King is knowably obsessed with. That sort of depth and creativity is hard to come by in the metal world these days. It's there, but most of the time we have to wade through the prepackaged bullshit to get to it. Can you smell those leaves burning? Can you feel the chilly October air? You want to listen to it now, don't you?
Recommended Track: Halloween
Massive Attack – Mezzanine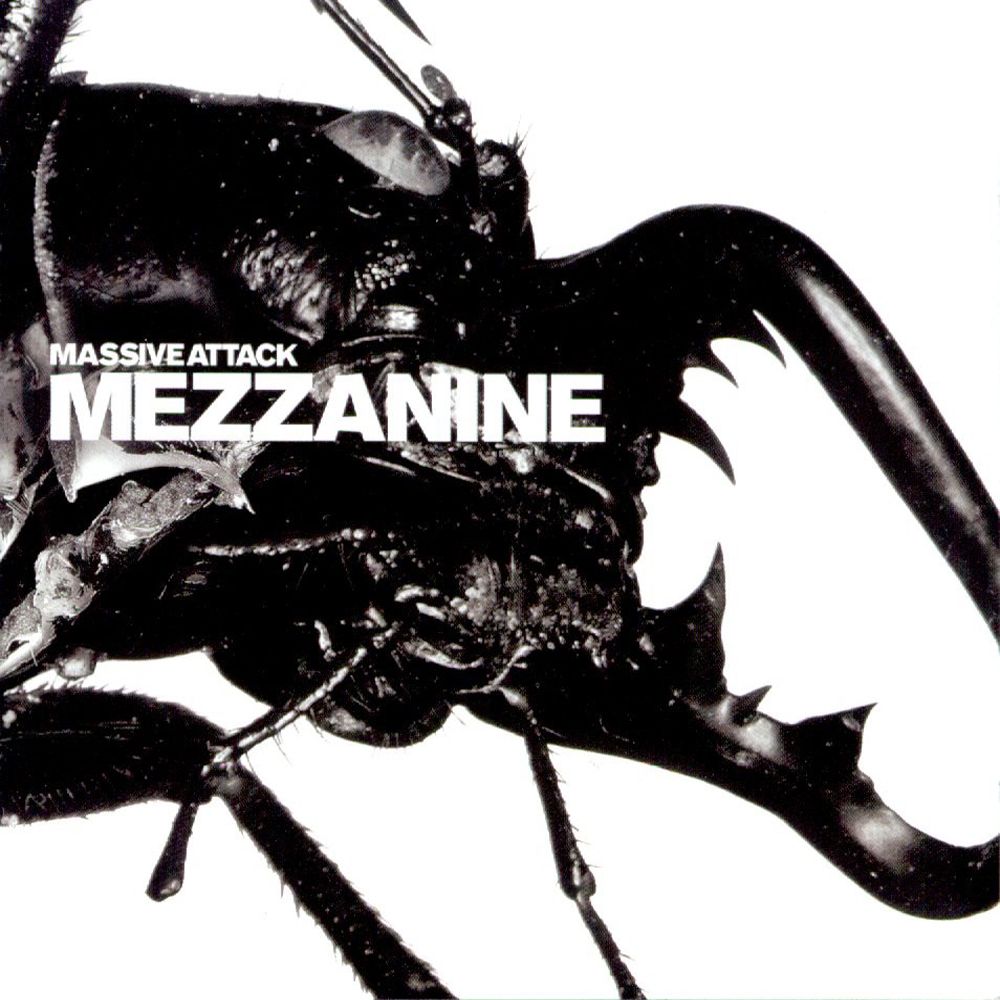 David Aleksov
In my eyes, no album comes close to matching the masterpiece that is Mezzanine in terms of darkness and intensity. This record sees Massive Attack put on a clinic in their manipulation of tension and songwriting dynamics. The songs are atmospheric, but in a way that is suffocating rather than serene, and many of them feature severe changes in mood that the listener can't help but sway along with.
Take opener 'Angel,' for example, which starts off in an eerie, deceptively quiet fashion and slowly builds up before exploding into a stunning climax. Its followup, 'Risingson,' meanders about for its first half maintaining an air of slight suspense, only to plunge into an incredibly unsettling section that will have you feeling like you're locked inside a gasoline storage facility where the fire alarm has just went off. Then there is 'Inertia Creeps,' which exudes a swampy, tribal vibe with its layered percussion and brooding bassline. All of these songs, and more, are wholly shrouded with an aura of darkness, but they're rarely bleak or depressive. Of course, there are also songs that fall on the opposite side of the spectrum, but their placement within the album as a whole turns even the most soothing moments into an ominous calm-before-the-storm affair.
Needless to say, I could rave about Mezzanine for days. Its production is second to none, the vocals are varied and superbly executed, and the lyrics never fail to strike a gripping note regardless of subject matter. The "creepy" factor does fall off a bit after initial listens, but the album still has a crazy amount of depth and replay value. I mean, it's considered to be the band's opus and trip hop's finest moment more than fifteen years after its inception, which speaks enough of its lasting power.
Recommended track: Inertia Creeps
---
Boo! On a lighter note, all of us at the Heavy Blog is Heavy family wish you a safe and fun Halloween! Get out there, blast some creepy music and scare some folks. Fear and the occult have a lot to teach us about ourselves and it's a great holiday that celebrates the darker side of things. Have fun!
-HB