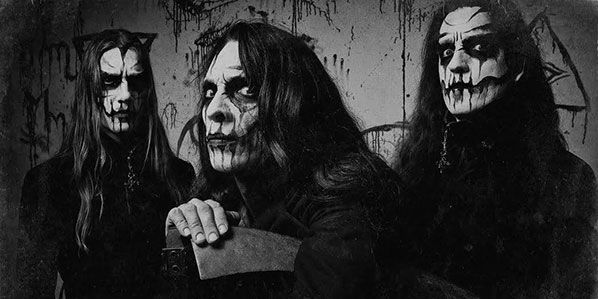 Somewhere over the burning church, Dutch melodic/symphonic black metal outfit Carach Angren have set forth the first track from their upcoming fourth full-length record, both titled There's No Place Like Home. Brutality mixes well with more melodic parts in this new single, so make sure you peep it before it disappears. Head on over the jump for the stream.
Exclusive streams are all over the place! You can check out the stream right here. As was commented by a friend of the author, "These guys are like Dimmu, except they are awesome." Translation: Carach Angren provide a very well delivered version of symphonic black metal that comes off as developed rather than cheesy. While symphonic elements in black metal have been met with controversy among the trve, the way in which Carach Angren utilizes them can, at the very least, be acknowledged as a properly-done example of the genre.
While there does not seem to be a release date available for their upcoming album, it is known that it will be released by Season of the Mist in early 2o15.
-SM