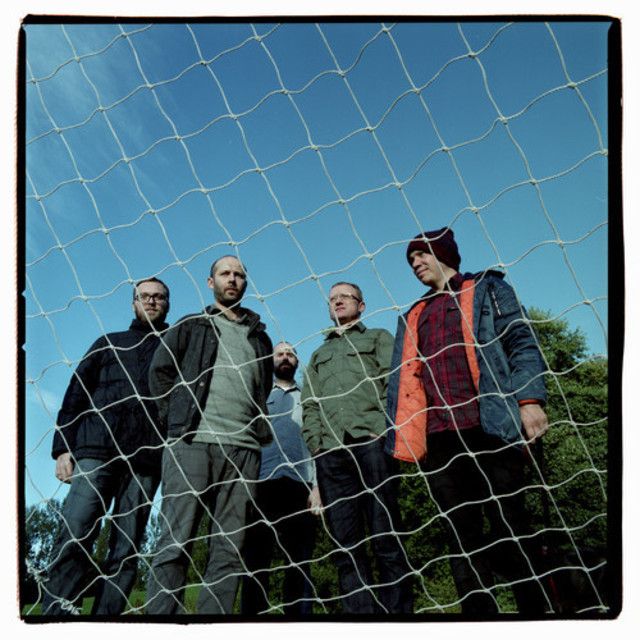 It feels like forever ago now, but at the beginning of the year Scottish post-rock legends Mogwai released a somewhat divisive — though, in this writer's opinion, largely successful — album Rave Tapes. The album was very measured and reflected much of the soundtrack work the band have done in recent years (in particular the excellent work they did for the French zombie drama Les Revenants). As a bookend to another eventful year for the group, Mogwai announced through their Rock Action label that they will release a new EP, Music Industry 3. Fitness Industry 1. The EP will feature 3 b-sides from the Rave Tapes sessions, as well as 3 remixes of Rave Tapes tracks. Listen to the uncharacteristically vocal-heavy banger 'Teenage Exorcists' after the jump.
https://soundcloud.com/rock-action-records/mogwai-teenage-exorcists
While overall the tone isn't too different from some of the poppier attempts Mogwai have made in recent years on The Hawk Is Howling and Hardcore Will Never Die But You Will, the heavy prominence of clean, effects-free vocals is a surprise, though not an unpleasant one. I can see how this would not have fit on Rave Tapes, but I'm glad it's finding a home now.
Music Industry 3. Fitness Industry 1. is out via Rock Action on December 1. Tracklist, as well as upcoming tour dates for the band, are below.
1. Teenage Exorcists
2. History Day
3. HMP Shaun William Ryder
4. Re-Remurdered (Blanck Mass remix)
5. No Medicine For Regret (Pye Corner Audio remix)
6. The Lord Is Out Of Control (Nils Frahm remix)
Oct 10: Düsseldorf, New Fall Festival
Oct 21: Aberdeen Music Hall
Oct 23: Rotherham, Magna
Oct 24: Liverpool, Camp and Furnace
Oct 25: Bristol, Simple Things Festival
Oct 26: Brighton, Dome
Oct 28: Ghent, Vooruit
Oct 29: Utrecht, Tivoliredenburg
Oct 30: Paris, Pitchfork Festival
Oct 31: Toulouse, Le Bikini
Nov 01: Barakaldo, Bime Live
Nov 22: Santiago, Movistar Primavera Fauna
Nov 24: Buenos Aires, Music Wins Festival
-NC