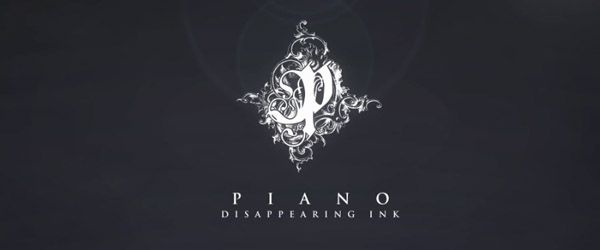 Piano, one of the many brilliant acts fronted by (former former) Tesseract vocalist Daniel Tompkins, are finally back from obscurity! Melding uplifting and haunting melodies with progressive musicianship, the Japan-based act are readying their new album Salvage Architecture.  The group have prepared a lyric video for the album's first single 'Disappearing Ink,' which we are proud to present after the jump!
The tracklist for Salvage Architecture is as follows:
1 – INSPIRE
2 – EXPIRE
3 – DISAPPEARING INK
4 – SCALENE
5 – FORENSICS
6 – DUST TO DUST
7 – NEPTUNE
8 – NOSTALGIA IS A WEAPON
9 – RUIN ETHICS
10 – IN MEMORIAM
The album is due out September 17th through Zestone Records. In the mean time, get familiar with the band's previous work via Bandcamp.
– JR