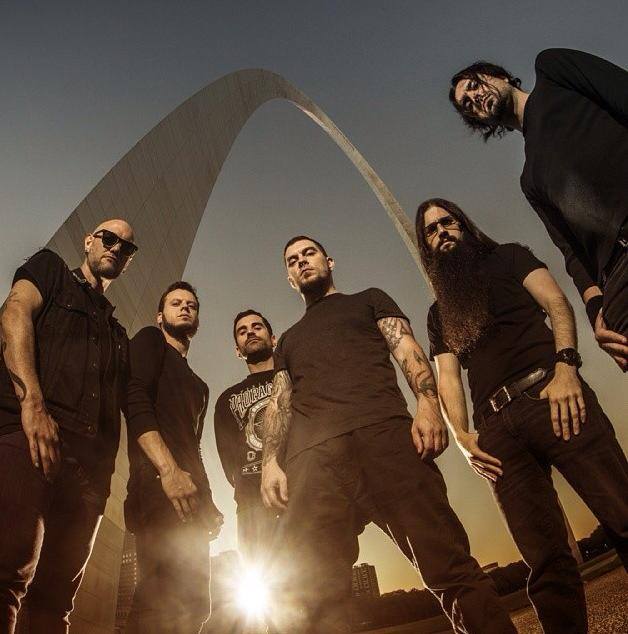 Well, this is certainly disappointing news. It all started on Monday, when The PRP reported that Chimaira guitarist Emil Werstler, who joined the band in 2011 and also known for his work in Dååth, has left the group. Not wasting any time, the rest of the outfit — sans sole founding member in vocalist Mark Hunter — have issued a statement following in suit. More details after the jump.
Of his departure, Werstler had this to say:
"My time in Chimaira has, unfortunately, come to an end. It is time for me to move on as I continue to focus on harvesting my abilities as a musician. I'm very fond of everyone in the band and wish them all the best in the future.
Although this was a difficult choice to make, I feel it was necessary in order to take the next step in my career. The best is still yet to come and I'm very excited for the multiple projects I am working on. I would like to thank the band, management, and, most importantly, all the fans for the endless support and understanding."
Guitarist Matt Szlachta, keyboardist/vocalist Sean Zatorsky, bassist Jeremy Creamer and drummer Austin D'Amond issued the following collective statement:
"In light of recent news, the rest of the band have decided to part ways with Chimaira. For us this was a great stepping stone, and an honor to play these songs live, and fulfill an incredible legacy. This was an an excellent platform to help continue playing music, when our collective bands either ended or went on a hiatus. Chimaira was an amazing experience and we look forward to future music endeavors with eachother."
This really stinks, seeing as how last year's excellent Crown of Phantoms was nothing short of phenomenal. Mark Hunter has always been the center of Chimaira, but once again facing the loss of your entire band must be difficult to overcome.
On the same token, this also frees up Werstler, Creamer, and Zatorsky to start possibly writing some new Dååth material; there is a silver lining here! Let's hope that's what comes out of this whole mess.
More info when we get it.
– AL & JR