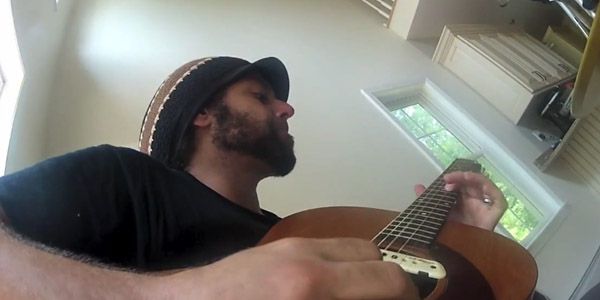 We might be a ways off from a new album from progressive alt rock group Coheed and Cambria — the latest estimate from the band places the work in progress record in mid-2015 — but that's not stopping Coheed main man Claudio Sanchez from giving fans a glimpse of new material. Claudio has uploaded a video of himself performing a stripped-down version of a new song, 'Atlas,' named after his newborn son, to the band's official YouTube channel. Check it out after the jump.
Claudio elaborates on the song's inspiration and meaning:
Several months ago, in anticipation of the birth of my son, I wrote a new Coheed tune, "Atlas" for him. At the time, I could only imagine the feelings I'd have for him when I'd have to leave for tour. I didn't truly understand the power and relevance of the song's sentiment. Now, after having him in my life for almost three months and with Neverender just a few weeks away, I'm starting to feel it. This will be my first tour away from Atlas. And sure, it will be hard, but it's all for him. I'd like to share that song with you.
After their opus that was The Afterman double-album, there are high expectations for the next effort. Surely the fully fleshed-out version of 'Atlas' will be phenomenal. Hopefully it won't be long before we hear something else, but the band won't be in the studio until January. More info when it comes in.
– JR