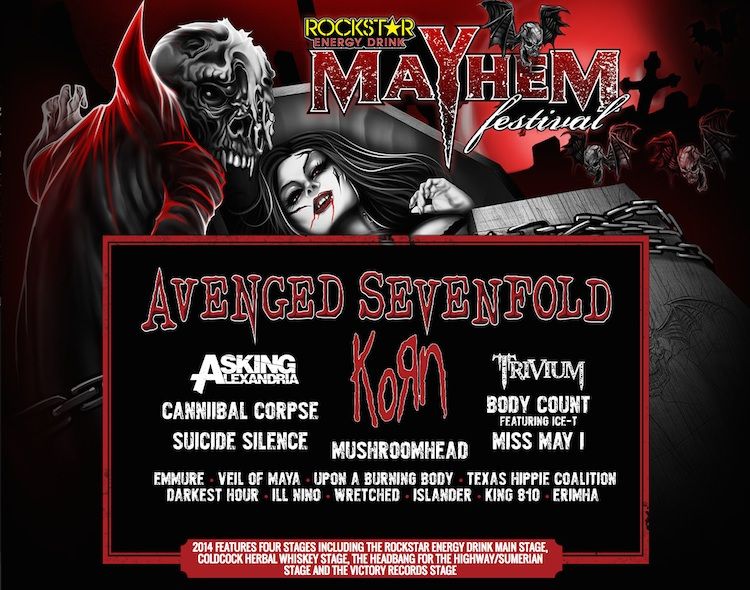 Another year, another Mayhem Festival! The Rockstar Energy Drink-sponsored tour hit New Jersey recently and photographer Maclyn Bean was on the scene to bring you shots of some of the biggest names in rock and heavy metal today including Trivium, Cannibal Corpse, Darkest Hour, Wretched, and more!
Please enjoy the photos below from August 1st, 2014.
Veil of Maya
Wretched
Darkest Hour
Miss May I
Emmure
Suicide Silence
Body Count
Cannibal Corpse
Trivium
Korn
For more from the photographer, visit Maclyn Bean Photography on Flickr.