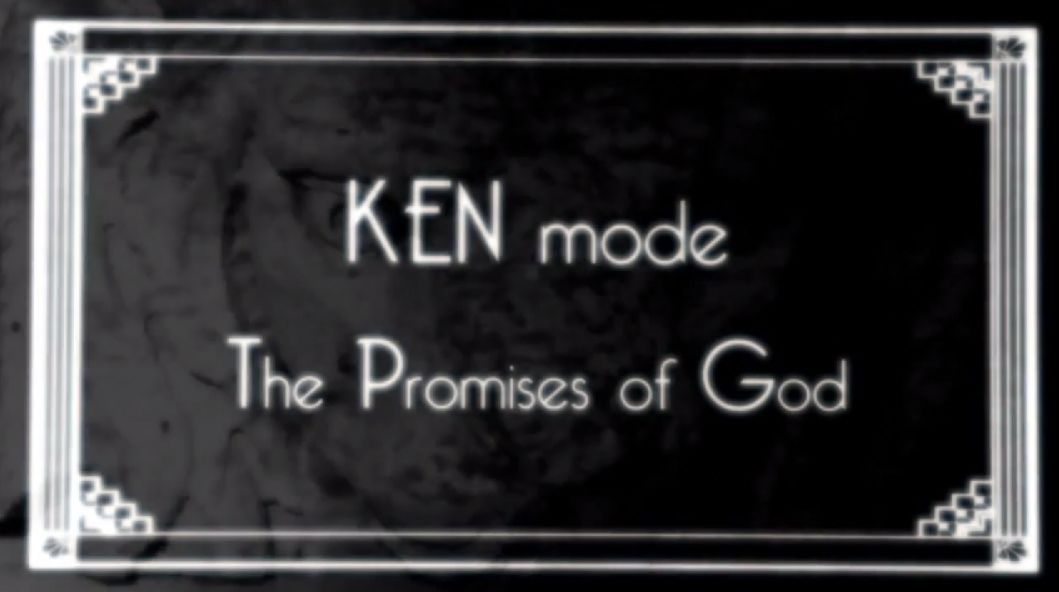 My favorite Canadians KEN mode have just released what could very well be the best notsosilent silent movie the world has seen. I give you 'The Promise Of God'. The fourth audio-visual offering from their exemplary Entrench album is, stylistically, very different from their last video for 'The Terror Pulse', which itself was a unique trip in it's own right. The other two videos from this album are definitely both worth a watch too while you're at it. Binge on some eye candy of the noise rock variety while you're here. It won't hurt. Before I lose your attention with more YouTube links than the clicking finger can keep up with, check out the damn video below!
PunkNews grabbed the premiere of this menacing, creeper of a tale. 'The Promise Of God' features men in King Diamond-esque gear cavorting around with young females and some dark magic that only serves to keep the weird factor at a lofty height. The juddering  images and slow fades to black are exquisite in their realization while the trio still manage to make a live performance aspect work in such a nightmare like setting. Creativity and imagination are abound here and not since Blood Mountain era Mastodon have I seen a band so consistently have really great videos that compliment, nay, honor the music that plays over them.
Catch Ken mode on tour somewhere near you soon. I will be hitting them up when they arrive on the shores of the UK to terrify us wuss ass Brits.
Aug 29, 2014 Riverview, MI (US) Rocky's Pub
Aug 30, 2014 Toronto, ON (CA) Soy Bomb
Sept 1, 2014 Burlington, VT (US) Nectar's
Sept 2, 2014 Brooklyn, NY (US) St. Vitus
Sept 3, 2014 Pittsburgh, PA (US) Smiling Moose
Sept 4, 2014 Philadelphia, PA (US) North Star
Sept 5, 2014 Raleigh, NC (US) Hopscotch Music Festival
Sept 6, 2014 Johnson City, TN (US) The Hideaway
Sept 7, 2014 Newport, KY (US) Thompson House
Sept 8, 2014 Chicago, IL (US) Reggie's
Sept 9, 2014 Minneapolis, MN (US) Triple Rock
-MM