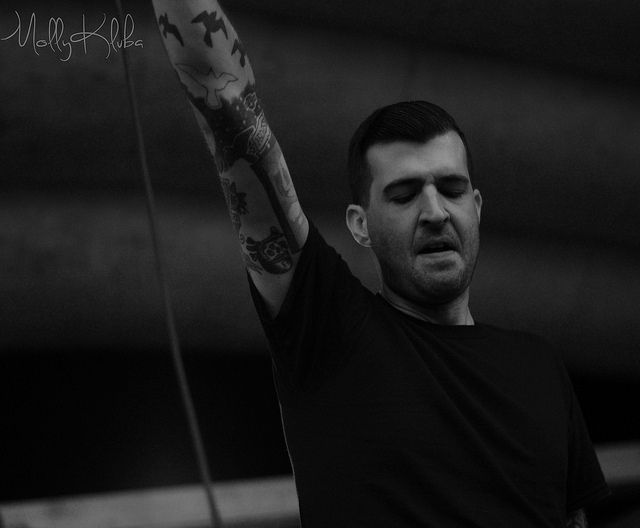 Picture via mvkphotos
Derek Archambault, known best for his work as the vocalist of hardcore band Defeater, has announced that his hip is in need of replacement, which led to the band pulling out of their recent tour with The Wonder Years. See how you can help and read the full release after the jump.
In his own words:
"Many of you have expressed concern upon noticing the issues I've have with my hip and left leg. For many months now I have been battling with the pain, immobility & the fact that I am in desperate need of a hip replacement. (Under the opinion and recommendation of two different doctors and one surgeon). After having surgery scheduled and then cancelled by insurance, I was forced to ask my band to withdraw our position on The Wonder Years tour…It truly breaks my heart to have to turn down those opportunities because I cannot afford to risk my hip breaking as well as having this procedure done on my own. Warped Tour, The August Burns Red and Caspian tours left me feeling like I couldn't put as much into physically playing and performing as I very much want. And having to cancel The Wonder Years tour was one of the hardest decisions I have ever had to make."
As such, he's turned to crowd funding to try and get back to making music. Without insurance, the surgery will set him back the not insignificant amount of $50,000. With this in mind, he's recording an EP to distribute to people who crowd fund his medical procedure. A $5 pledge will net you the EP download, with shirts, signed posters and physical editions for higher tiers.
Check it out right here and help out a fantastic dude get back on his feet!
-CK