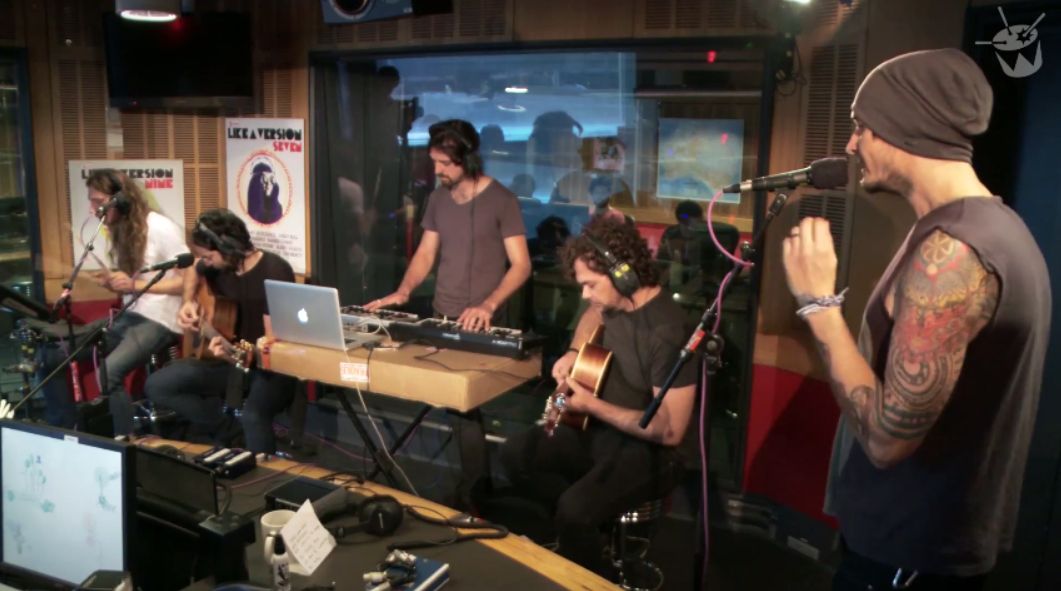 Dead Letter Circus, one of the most outstanding acts to emerge from down under, were guests on radio show triple j for a segment called 'Like A Version.' Here, the team of five put their own spin (with a very Massive Attack vibe) on the legendary dissenting anthem by Rage Against the Machine from the early 90s, 'Killing in the Name.'
It's beautiful, as you can tell. This is exactly what I was talking about not long ago where when bands do acoustic versions/covers of songs, they should mean something. Above all, they should sound good.
Vocalist Kim Benzie says in a quick back and forth after that "every song should sound good on the acoustic" referencing a conversation with Kurt Goedhart from The Butterfly Effect, where this cover was spawned. Enjoy and pray there's a proper studio recording for us in the future.
-KG