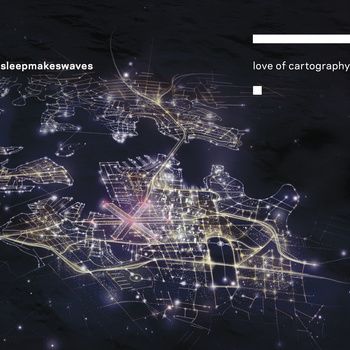 In 2011, sleepmakeswaves released one of the most enigmatic and touching post-rock albums to date. …and so we destoryed everything was and remains a thoughtful and intricate journey through concepts of nature, emotions and dreams. And so, owing no small amount to their stealthy nature, we nearly missed the release of a new track from their nearing release, Love of Cartography. Nearly! You can stream it via Bandcamp right after the jump!

[bandcamp width=100% height=42 album=2043111830 size=small bgcol=ffffff linkcol=0687f5 track=416167461]
Something Like Avalanches proves to be a further continuation of the essential sleepmakeswaves sound and gladly displays plenty of their electronic side. The electronic pulses are almost like pebbles playing above the echoing drums and the bass, which has always been a personal favorite of mine from the previous release, is present and mighty. This track has certainly set us at the edge of our seats and we won't be missing the release once it arrives!
Love of Cartography will see release on the 4th of July and is available for preorder here, along with limited edition vinyl and several other options.
-EK