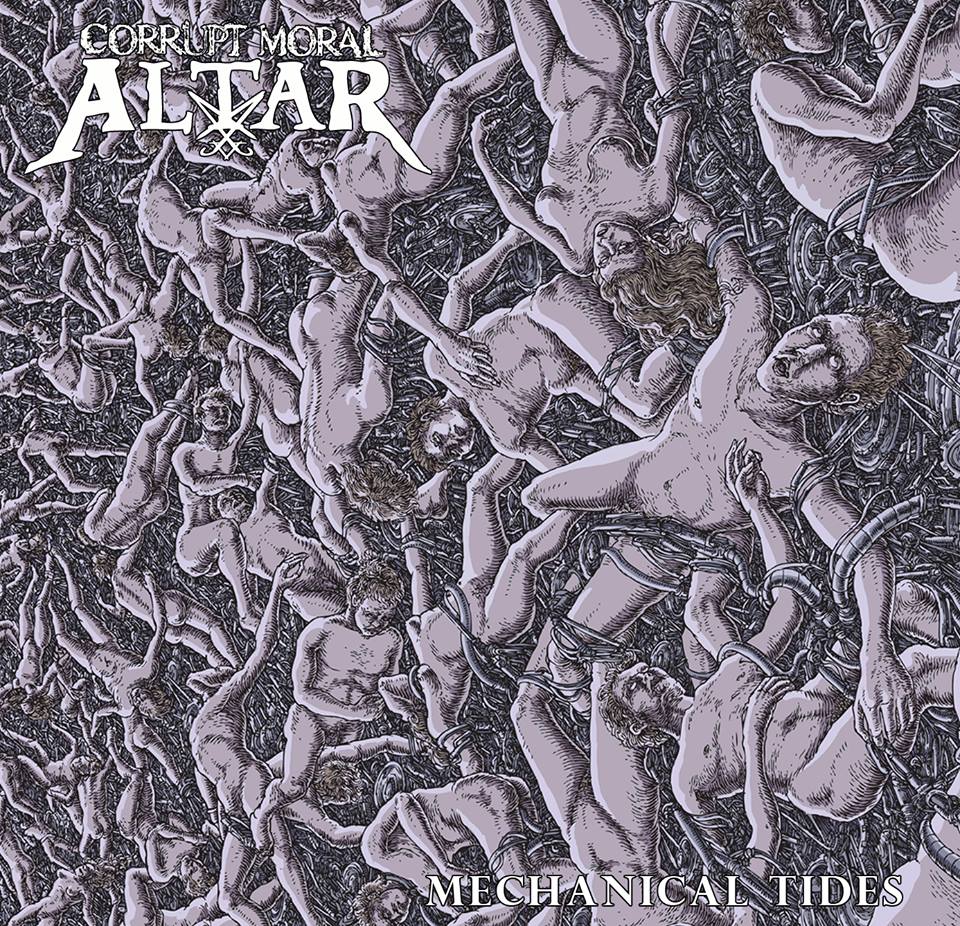 If you want your 2014 filled with nothing but sludgy, colossal riffs of the highest calibre, then Corrupt Moral Altar are probably your best bet. Recently signed with the prestigious Season Of Mist, the band have been causing making a raucous noise, the likes of which hasn't really been seen since the legendary Iron Monkey came and left their putrid mark on the UK scene. And now you can hear the first first track from their upcoming debut, entitled 'Die Glocke'. Das ist gut, ja.
The track is streaming through a multitude of outlets in Europe, but I first happened upon it over at Terrorizer. It contains the thick wall of sound that the band honed over their previous two EP releases and even a guest appearance from none other than Jeff Walker of Carcass.
All bodes well for Mechanical Tides, which will see a July 18th release through Season Of Mist.
– DL