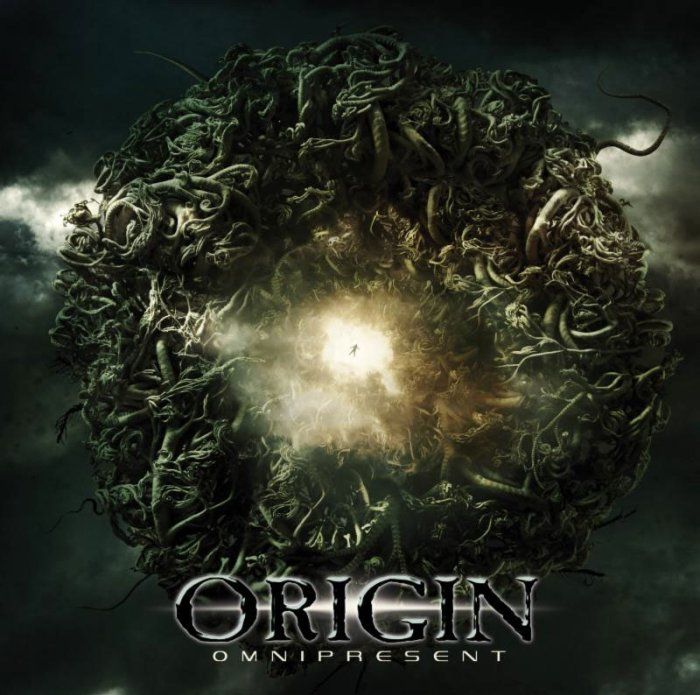 Well folks, the wait is over. Tech death masters Origin have premiered the first single from their forthcoming album, Omnipresent, over at NOCLEANSINGING, and it's everything we could have possibly hoped for, and more. The song is called 'Manifest Desolate', and you can stream it after the jump. Prepare to have your face crushed in.
[youtube src=http://www.youtube.com/watch?v=162AWyhziJ8#t=31&feature=youtu.be&w=560]
If the rest of Omnipresent is anything like 'Manifest Desolate', then we are in for a seriously brutal treat. Origin have always been one of the most talented, consistent, and intelligent bands in all of modern death metal, and it appears as though Omnipresent is going to be yet another classic in their already-celebrated discography. The addition of Jason Keyser (ex-Skinless) seems to have done the band good, as he lays some vicious burps on this track. The production here also sounds much fuller than Origin's previous albums; the guitar tone is nice and thick, and you can really hear all of John Longstreth's virtuoso nuances behind the kit. Count this as one of the most anticipated albums of the year.
Omnipresent is set for release on July 8 via Nuclear Blast. Various pre-order options are available here.
-AL