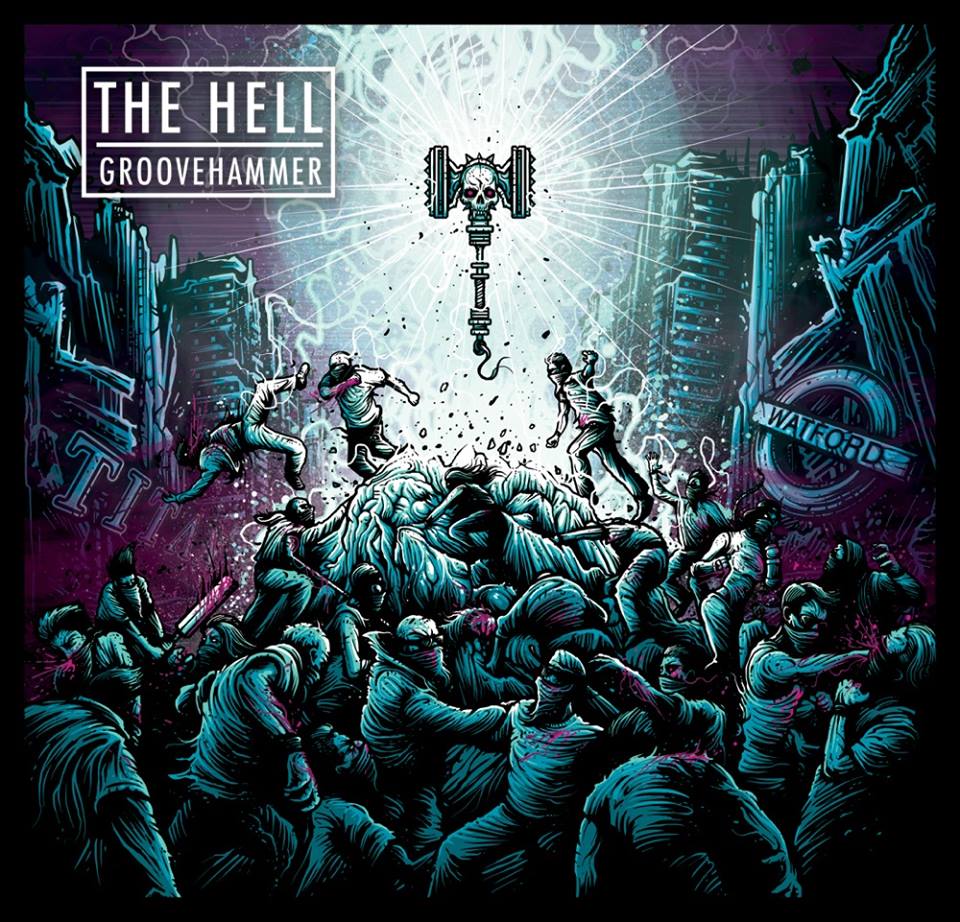 We haven't really talked about this yet, but the album art for THE HELL's Prosthetic Records debut Groovehammer is just as amazing as the album title itself. It's perfect.
That aside, the album's debut single and music video is as blissfully ignorant as we would have hoped for. Grooving hate mosh has never felt so right. Check out the music video for 'Everybody Dies' below.
If you're wondering why we like this and rag on Emmure all the time, then, well… I've got nothing.
Pre-order Groovehammer at this location. The album will be out July 8th via Prosthetic Records, #youdick
– JR