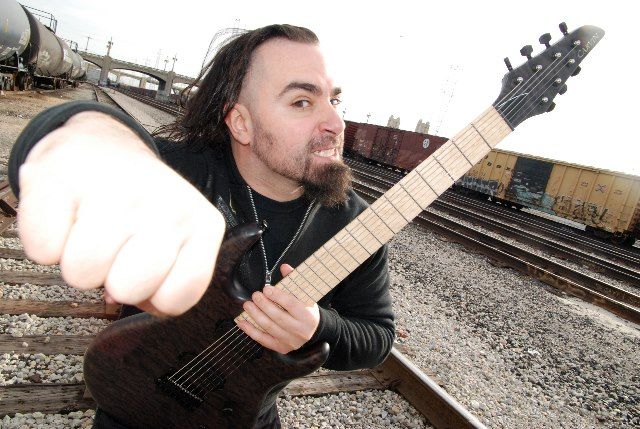 As you may be well aware, the world lost a great musical talent far too soon last week when stOrk and former Korn touring guitarist Shane Gibson passed away due to a rare blood clotting disorder. He was only 35 years old. In his memory, the Gibson family and Berklee College of Music have teamed up and created a scholarship fund, which will help students who are not only musically talented, but also have "a desire to impact the community and make a positive difference through music."
Here is the announcement, via The Official "stOrk" Fan Page:
All,
The Shane Gibson Memorial Scholarship Fund link has been created and is ready for contributions!
Once we reach the minimum endowment level, this scholarship will become active and will remain active for as long as Berklee is in academia. This scholarship will be given out on an annual basis and will not require another contribution-unless you feel so obligated to do so.
This Scholarship will be for a student whose musical talents are matched by their desire to impact the community and make a positive difference through music.
Please consider being a contributor to this worthy effort. Shane affected all of us, let's continue his legacy through this Scholarship. If you are not able to contribute, please support this effort by spreading the message about Shane and this Scholarship.
Thanks-Gibson Family
If you are interested in making donations, you can do so by going to the "Make a Gift" page of the Berklee College of Music website and choosing "Shane Gibson Memorial Scholarship Fund" from the designation drop down menu.  Any donation will surely be appreciated by the Gibson family.
-NB