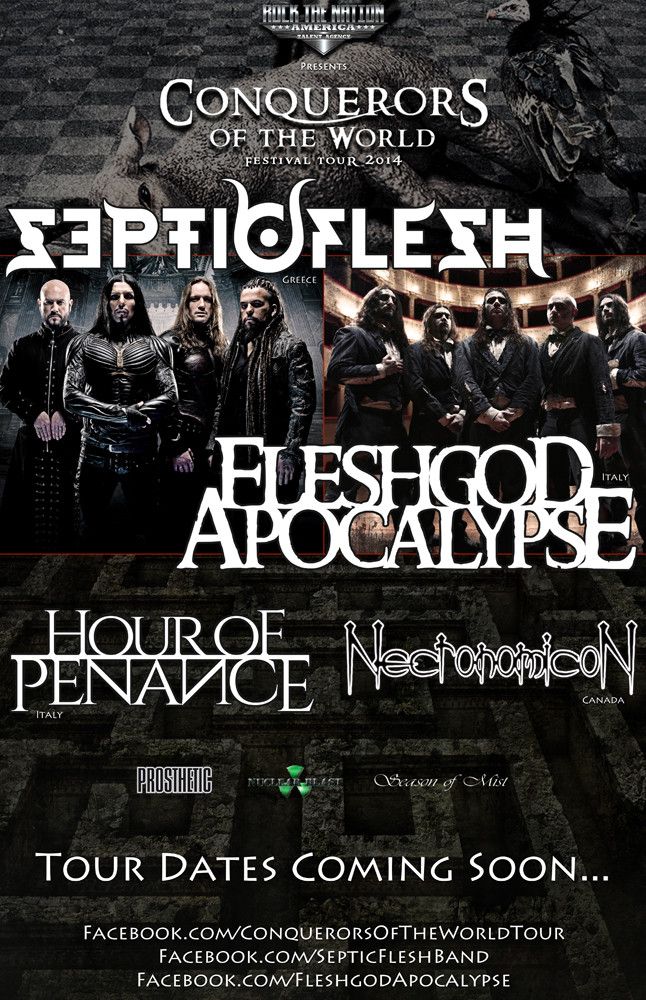 Fans of symphonic metal will be pleased to know that Septicflesh and Fleshgod Apocalypse have just announced that they will embark on the Conquerors of the World Festival Tour, a co-headliner tour in North America at the end of June.  Joining SepticFleshgod Apocalypse on the road will be Italian brutal death metallers, Hour of Penance, and Canadian black metal act, Necronomicon.
Septicflesh and Fleshgod Apocalypse will each be playing an hour-long set on this co-headliner tour.  For Septicflesh, this will be their longest set time in North America and it will likely include some tracks off of their new album, Titan, which comes out on June 24th, 2014.
Septiflesh comments on the upcoming tour, "We are thrilled to announce that we will be returning to North America with our blood brothers in Fleshgod Apocalypse, Hour of Penance and Necronomicon.  This promises to be a night in darkness to be remembered as we prepare to unleash our colossal new album 'Titan.'"
Tour to be announced dates soon!
-NB