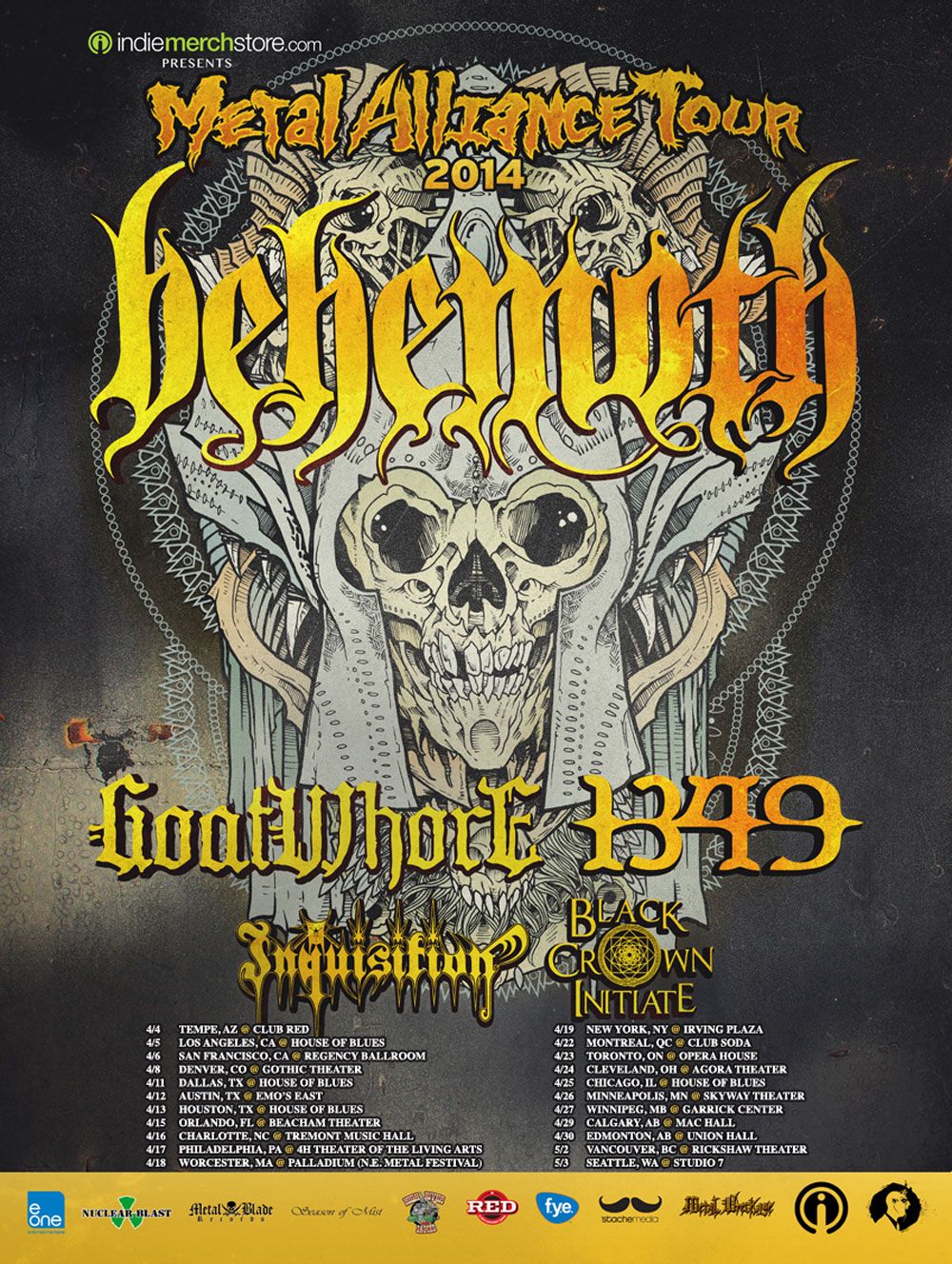 We have photos of the Metal Alliance Tour 2014 courtesy of photographer Maclyn Bean! In Philadelphia at the Theater of Living Arts, we have black metal giants Behemoth, having just released their excellent album The Satanist. We also have shots of superb acts 1349, Goatwhore, Inquisition, and Black Crown Initiate. Please enjoy!
Black Crown Initiate
Inquisition
Goatwhore
1349
Behemoth
For more from the photographer, visit Maclyn Bean Photography on Flickr.