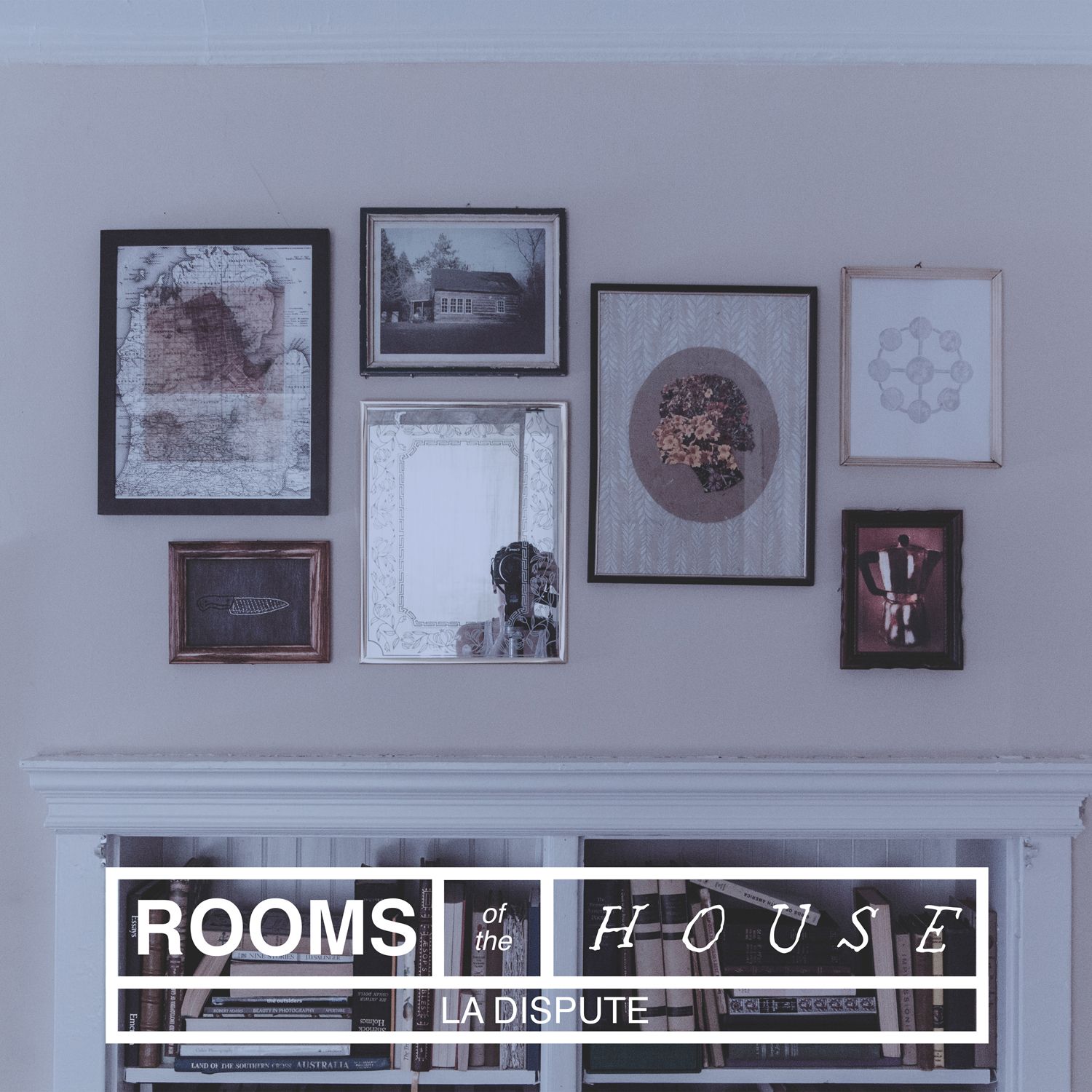 La Dispute
Rooms of the House
01. HUDSONVILLE MI 1956
02. First Reactions After Falling Through the Ice
03. Woman (in mirror)
04. SCENES FROM HIGHWAYS 1981-2009
05. For Mayor in Splitsville
06. 35
07. Stay Happy There
08. THE CHILD WE LOST 1963
09. Woman (reading)
10. Extraordinary Dinner Party
11. Objects in Space
[03/18/14]
[Staple Records]
La Dispute's specific brand of post-hardcore is one that is deeply rooted in pain, longing, melancholy, and the angst of youth, a trait shared by their few contemporaries, Pianos Become the Teeth being the closest in theme and style. Weaving together a collection of interconnected stories very much tied in the band's home state of Michigan, Rooms of the House sees the band expanding on the formula they perfected on their previous endeavor Wildlife. Over the course of it's runtime, lead vocalist Jordan Dreyer weaves a series of symbolic, cryptic stories that are stark, beautiful, and often sad. This is a band that has always had a way with words, and while other elements of their sound are often polarizing among listeners, no one can deny their lyricism is anything less than superb.
Rooms of the House is packed with references to living and growing up in central and northern Michigan—pleasant summers, harsh winters, and everything in between marries unique regional vibe in songs that are intensely personal, yet immediately relatable. In many ways, La Dispute have crafted an album that sounds very much like them, but is still diverse and fresh enough to feel like a forward progression. The band know what they do well, and they play to their strengths here, taking enough chances to break up any monotony while not alienating anyone who's a fan of their distinctive sound.
Packed with melancholic clean guitars, soaring riffs, and spoken word pieces interspersed among the shouted vocals and plaintive singing, the poetry on display here is complemented by an equally impressive instrumental section. Remove a single piece of this equation and the whole would fall apart. This is a band that truly sounds like a group of musicians who make music together, rather than apart, and it shows, especially in this day and age where records are often made by people sometimes literal continents apart. There's something to be said for going into a room with friends and jamming out songs, and while there's no wrong way to make music, the togetherness of the creative process shines through here.
This is their third album, and La Dispute already sound like seasoned genre veterans with little left to prove. Such confidence and maturity go a long way to selling their image and sound to newcomers, and by all accounts it's working, as Rooms of the House stands poised to break the band into newer, bigger levels of popularity. Some would decry this as horrifying, but it's simply a natural progression of the sound and style La Dispute have been crafting since their inception. How they'll top it won't be important until this latest effort wears out its welcome, but it's hard to even consider that with such a masterpiece on our hands. Rooms of the House is simply perfection.
La Dispute's Rooms of the House gets…

5/5
-CK