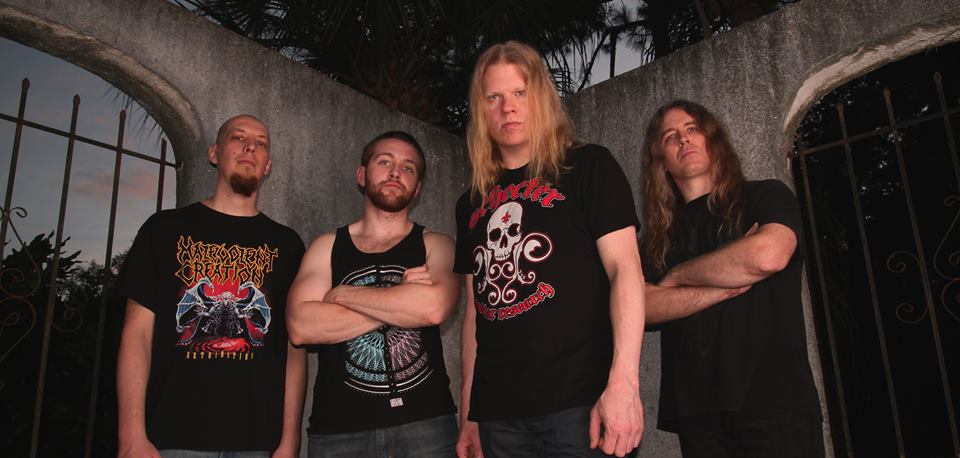 You may have heard rumblings of Conquering Dystopia, a supergroup featuring Keith Merrow, Jeff Loomis, Alex Webster and Alex Rüdinger. Culminating in a tagline that will eventually read: "featuring members of Demisery, ex-Nevermore, Cannibal Corpse and The Faceless"? So yeah, there's no way this could possibly sound bad. And thanks to a new fifteen minute preview of the album, then you can easily check that for yourself:
What can you expect? Well some surging instru-metal, with riffs by the barrel load — maybe you could even say it's a more modern take on Webster's own instrumental side project Blotted Science? It's certainly got a lot of groove behind it, in place of rampant technicality.
Regardless, you're going to want to pick this up when it drops on March 10th, so keep your eyes on it.
– DL