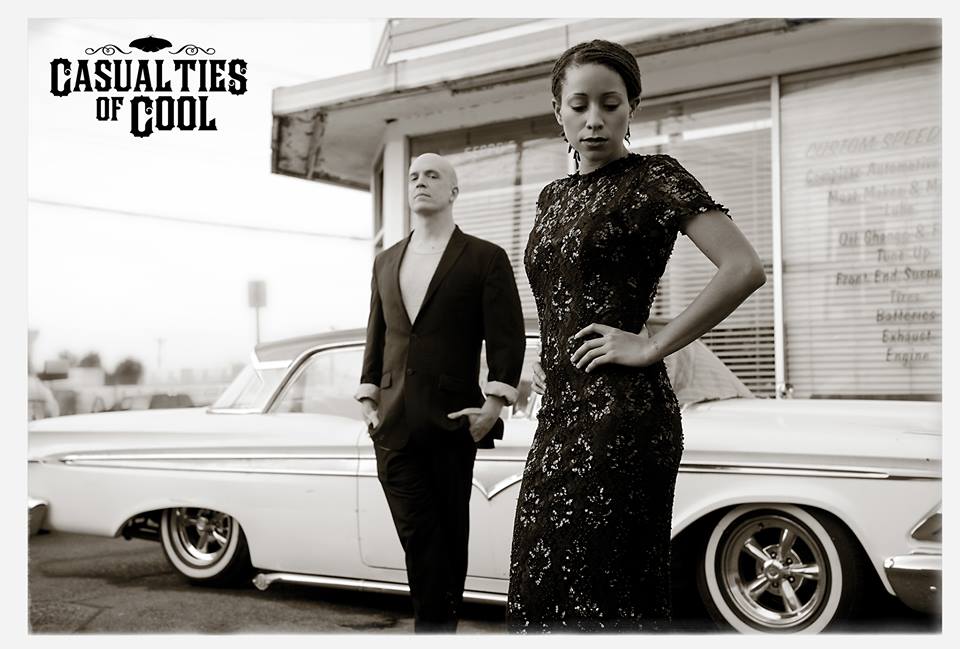 It's been teased for a little while now, but over the weekend it all finally came together for Devin Townsend. Townsend had discussed the route of crowdfunding a new project and finally settled on the new acoustic project Casualties Of Cool that features contributions from Che Aimee, who you may remember from Ki, and Morgan Ågren, whom you should be familiar with from his work with Fredrik Thordendal.
A better description than I could possibly give is available on the pledge page:
It's not a metal album, nor is it meant to be a statement about my interest in metal. It's a side project from my work with DTP, Ziltoid and my touring band. I love that music, and always will…this is something different. This is something that I would write late at night while working on other projects as sort of a 'release'…a way to make music for myself, without pressure from ANYONE to do things a certain way. It's an independent release, and it's dark, quiet, and special.
It was setup through the PledgeMusic front and can be found here, if you're looking to get your hands on anything from a digital copy of the album, to a vinyl boxset, to USB sticks, to guitar straps, amongst a whole host of now unfortunately sold out gear. For whatever reason, PledgeMusic doesn't allow you to actually see the amount of money that the project was aiming for, but it took less than twelve hours for that amount to be more than doubled. And with 79 days still left to pledge, I think it's fair to say we're looking at easily doubling that again.
Worried about where the extra money is going? Well, you can rest easy knowing that a large amount of it is going to be pumped directly in the caffeine ridden veins of everyone's favourite omniscient poopy head Ziltoid. The pledge page reads:
However, more even to the point: If we did manage to reach our goal for casualties, which allows us to cover what we've put into the project so far and release it commercially (it is independent, there are no labels for this project) ANY ADDITIONAL FUNDS get put directly into this massive next project we have been meticulously planning: Z2… movies, comic, albums and an absurdly over the top live show. Basically, Casualties Of Cool is the umbrella I'm using to make a lot of dreams happen creatively.
And the topper to this magnificent cake? You can get a taste of the project in the form of a beautiful and subtle new track by the name of 'Forgive Me', just hit that play button on the left hand side of the page. Or click below:
I think it's fair to say that no label will ever doubt him again.
– DL