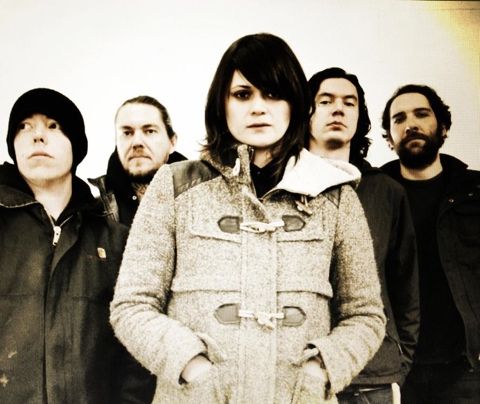 The explosive end to Botch seemed to have some volatile effects on the bands that spawned from their ashes. Forever intertwining and collapsing on themselves, the timeline pretty much looks like a Hofstadter butterfly now. But, how does that relate to Dust Moth?
Well, I'll try and explain it. Dust Moth is a new dreamy post-rock project, featuring members of XVIII Eyes, These Arms Are Snakes, Narrows and Minus The Bear. MTB saw guitarist Dave Knudson of Botch creating off kilter indie rock and TAAS, if you'll remember, is the now defunct post-hardcore act formed by Brian Cook of Botch and members of Kill Sadie, amongst others — upon their deactivation, guitarist Ryan Frederiksen joined up with Botch vocalist Dave Verellen in Narrows. Swinging back round to my original point, now Frederiksen and ex-keyboardist of Minus The Bear Matt Bayles have come together in Dust Moth, with nary a Botch member in sight!
Confused? So am I. Doesn't matter, just listen to the music, it's great.
Brooklyn Vegan recently premiered 'Casual Friends' from the bands upcoming debut EP, Dragon Mouth, that will be released on the 25th of March through The Mylene Sheath. It's not hugely heavy but if you're interested in layered atmospherics that are simply dripping with reverb and smothered in lush female vocals then you're in luck, as this is pretty infectious and I'm really interested to see how this project unfolds.
– DL