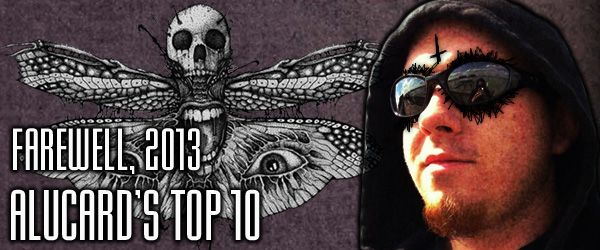 2013 was a difficult year for me musically. Choosing ten albums that stuck with me, meant something to me, was not an easy task. No other year in my memory did I spend more time listening to albums from years past than albums from the current year. There were, however, many albums I did enjoy. Every album I gave a positive review was worth quite a few listens. My biggest problem this year was the mass amounts of hype surrounding certain albums, a few of which I really wanted to enjoy. Album's like The Ocean's Pelagial started off strong enough but fizzled around the halfway mark. So, here are ten albums, and some honorable mentions, that provided me with entertainment, inspiration, and some great drives.
Honorable mentions: Cyclamen – Ashura, Tesseract – Altered State, Erra – Augment, Rivers of Nihil – The Conscious Seed of Light, Fit For an Autopsy – Hellbound, Persefone – Spiritual Migration, Port Noir – Puls, Deafheaven – Sunbather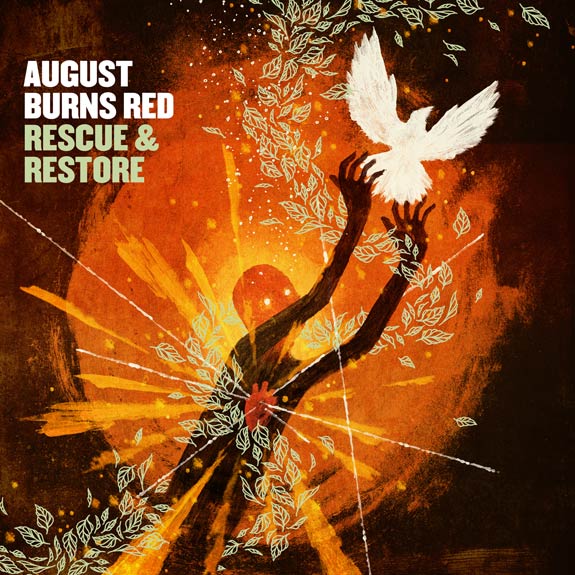 10. August Burns Red – Rescue and Restore
This album came as a bit of a surprise to me. August Burns Red's last album was less than stellar, not bad but not good, though Rescue and Restore most definitely restored my faith in them. Their song writing is stronger than ever, the vocals are more fierce, the  guitar work more varied. The use of different instruments and other influences outside of metal are mixed more subtly and more intelligently. The production on R&R is one of my favorite things about it. The guitar tones are extremely smooth, the bass is gritty and violent, and the drums hit like a truck smashing into a brick wall. Overall, a stellar comeback for ABR and proof that metalcore is not dead yet.
https://soundcloud.com/solid-state-records/provision-august-burns-red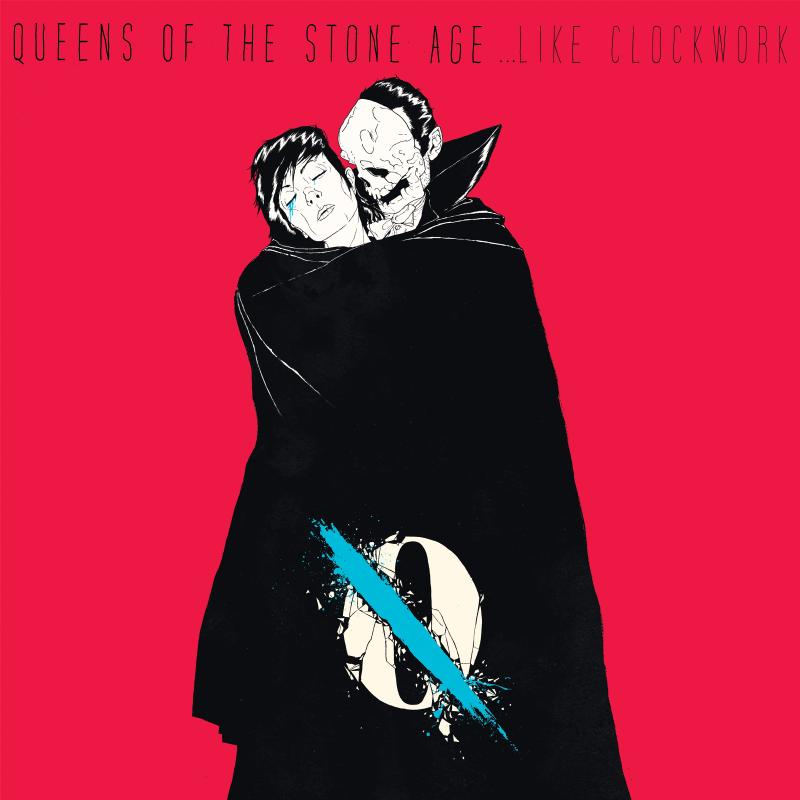 9. Queens of the Stone Age – …Like Clockwork
I've been a QOTSA fan for a while now, since, arguable their best album, Songs for the Deaf. While their previous two albums didn't amount to the greatness of SFTD, …Like Clockwork is the closest they've come to it and they did it with grace. Bringing a legend like Dave Grohl back into the picture was the smartest thing they could have done to rekindle that fire that Songs for the Deaf had that its follow ups lacked. On the topic of legends, Sir Elton John actually performed piano and vocals on the song "Fairweather Friends" alongside Trent Reznor. It makes me all warm and fuzzy inside to hear this band back on form. Track 9, "I Appear Missing", to me, could be considered one the best songs QOTSA have written to date.
https://soundcloud.com/qotsa/i-sat-by-the-ocean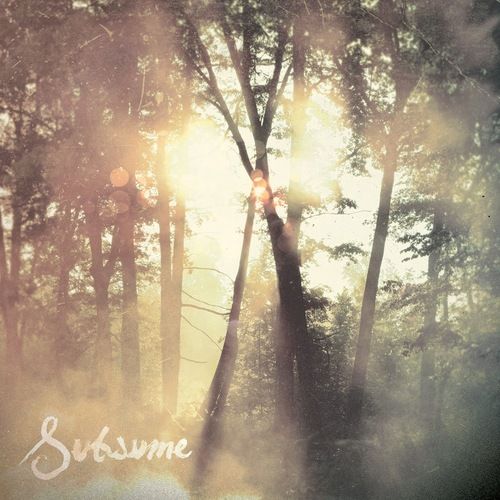 8. Cloudkicker – Subsume
I reserve spots in my year end lists for Ben Sharp's Cloudkicker project every year, and besides last year's 'Fade', he has yet to disappoint. Fade was less of what most people would expect from him, but not the departure previous release 'Let Yourself Be Huge' saw. According to an interview with Mr Sharp, if he had not seen Meshuggah earlier this year, Subsume may not have even come into existence. It's extremely apparent that seeing the band that influenced him to do Cloudkicker in the first place really brought back the sound fans had been dying for. A mix of his older style and a newer more sludge/post-metal vibe gives this album (yes, it's an album, it's over 40 minutes long even though it only spans four songs.) The only criticism I could really come up with for this album is that the longer songs have parts that sound as if they could have been cut right there to make another track, which could have made this album upwards seven or more tracks in the end.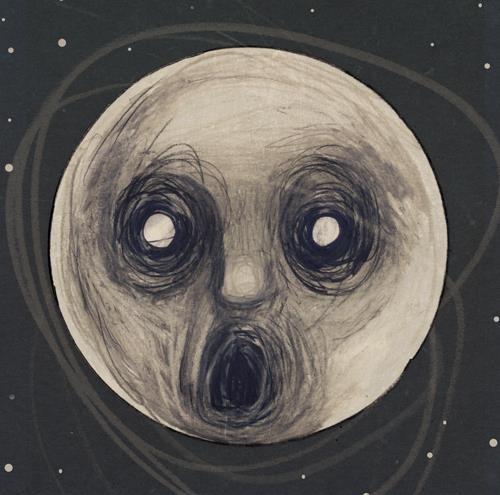 7. Steven Wilson – The Raven That Refused to Sing
Just like Cloudkicker, I feel obligated to reserve a spot for Mr Steven Wilson (along with Devin Townsend and usually Opeth). Wilson has been on a kick of making 70's style prog throwback stuff but in a way that isn't the same as bands like Ghost. Instead of being gimmicky about it, Wilson pours his heart and soul into these songs to make them something that Robert Fripp smile about. Wilson's line up on TRTRTS is up there with the line up of '…Like Clockwork', including the likes of Guthrie Govan and Marco Minnemann on both recording and live performance. TRTRTS is Wilson coming back around to the modern progressive style of his first solo album, Insurgentes, while still playing on the glorious sound he brought on Grace For Drowning. Guthrie's guitar work, while usually over the top, is extremely restrained often on this album, but when he lets loose he really lets loose. The best part about his playing is that no matter how fast he plays, his note choice and phrasing are so unparalleled that it just works, even in slower pieces like the songs on TRTRTS.
https://soundcloud.com/steven-wilson/luminol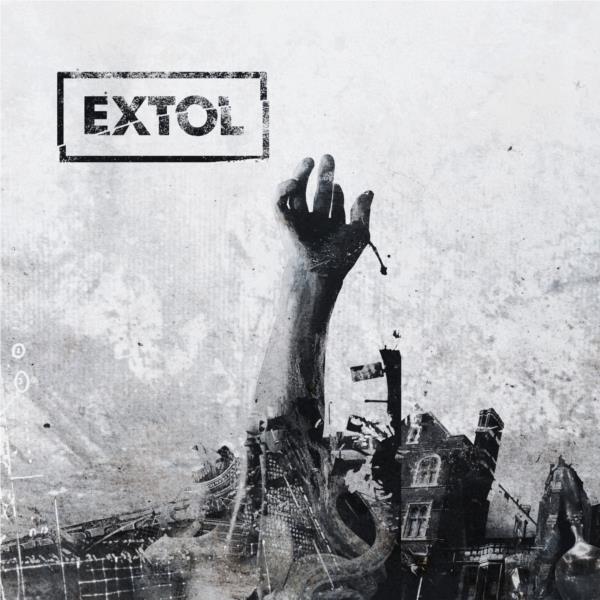 6. Extol – Extol
Extol are a band that few people know, but many should. Since the 90's they've brought a style of progressive black/death metal that is similar in style to Opeth, with more black metal influence. They disbanded after 2005's 'The Blueprint Dives' album, thankfully that didn't last! I've been a casual fan of these guys for a while, but it wasn't until last year that I really got hooked on them. Their self titled comeback is something to make fuss over. They're still pushing boundaries, they still don't sound like anyone out there, and they still have it. I was absolutely blown away by this album and I don't think it could have been a better comeback. Here's to hoping they keep up the music for years to come.
https://soundcloud.com/facedownrec/extol-open-the-gates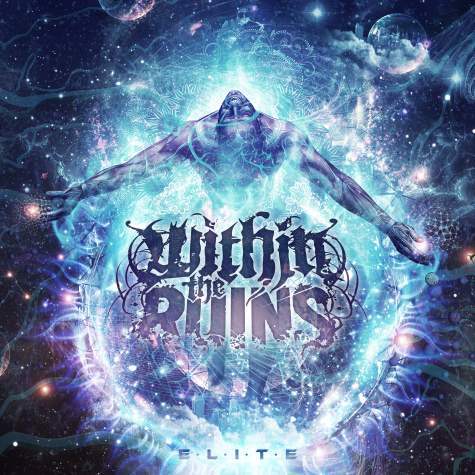 5. Within the Ruins – Elite
I can only hope these guys do a bit of branching out with their sound soon. They've released three crushing albums in a style of technical deathcore that no other band is even close to emulating. Elite is by far their best sounding, and most crushing album yet. A few of the songs on this album got stuck in my head for days, some parts of the songs made me wonder how a human could even pull them off on a guitar. Joe Cocchi is unreasonably gifted as a musician and I truly hope they expand on their sound in the future.
https://soundcloud.com/finalformx/within-the-ruins-i-blaspheme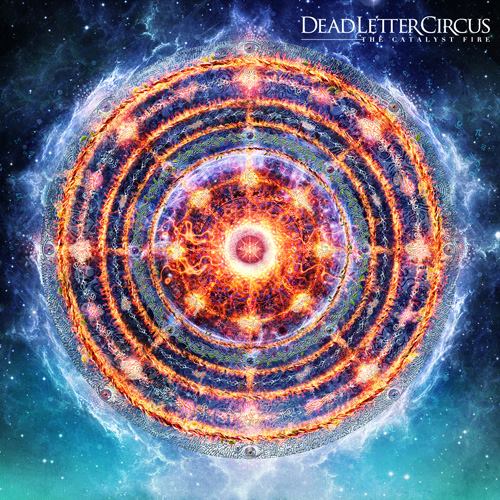 4. Dead Letter Circus – The Catalyst Fire
I wasn't a fan of the new Karnivool release. I loved Sound Awake, but I did not like their newest. I feel that DLC kind of picked up where Karnivool left off with The Catalyst Fire. I put it as "Dead Letter Circus did Karnivool better than Karnivool did Karnivool" to everyone on the blog, and I still stand by it. They didn't fully rip them off, they still have their signature sound, and they most definitely sound different. Less "technical", more feel good. Less about being out there for the sake of it and more accessible to a casual audience. The Catalyst Fire got countless listens this year.
https://soundcloud.com/lesangre/dead-letter-circus-lodestar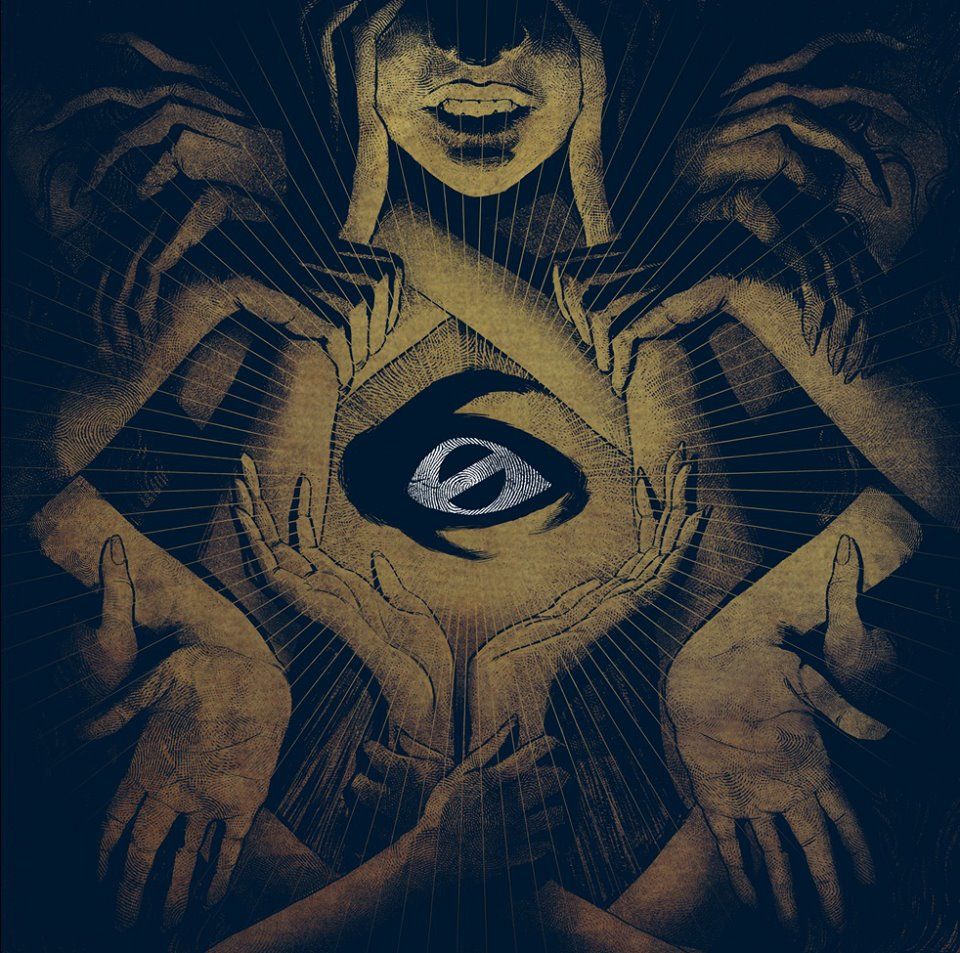 3. Misery Signals – Absent Light
Misery Signals' 'Controller' is one of my favorite albums of all time. It's one of those albums that I can listen to any time and absolutely love it, and it's been one of the biggest influences on my music in years, so I had extremely high expectations for its follow up. To me, MS delivered. It's more technical, the songs flow just as well, the signature sound is 100% intact, and they even dipped back into the more chaotic side of 'Mirrors' for this one. It's one of those albums that could have only been made better if they worked with Controller's producer, Devin Townsend.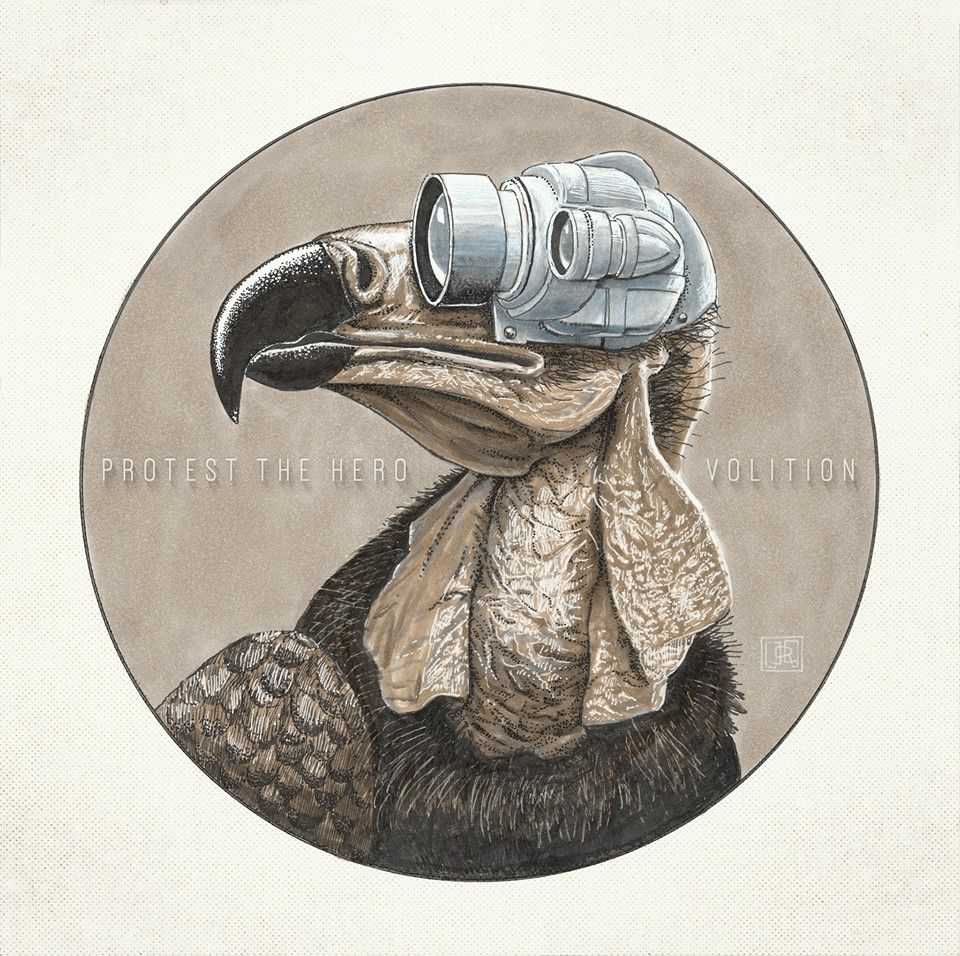 2. Protest the Hero – Volition
Expectations were high, higher than most any album released this year, even next to Misery Signals. Expectations were exceeded greatly. Volition is every single thing I could ask for from Protest the Hero. The guitar work is as over the top, if not more so, than on even Fortress. It tops Scurrilous in every way imaginable, and it features the return of bass guitar parts. The lyrical content ranges from awareness of major social issues to goofy things like the battle between Star Trek and Star Wars fans. I feel like Volition is the whole package when it comes to progressive metal and the next step forward for the style.
https://soundcloud.com/razorandtie/protest-the-hero-clarity-1
1. The Dear Hunter – Migrant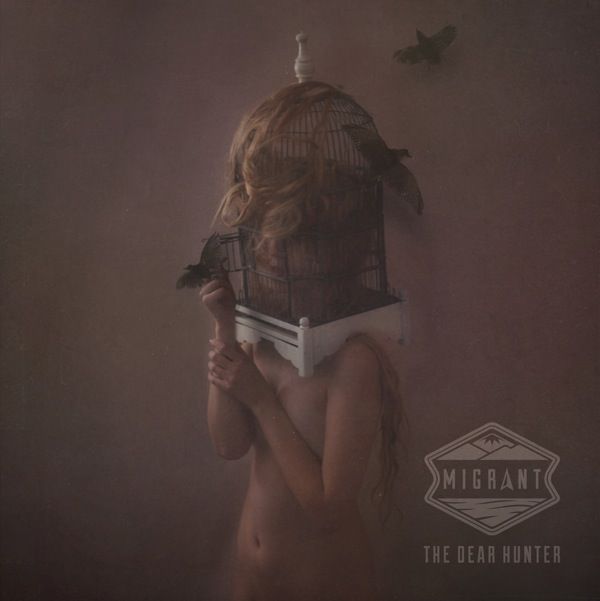 I did this list mostly based on two factors: how many times I listened to an album and how much it meant to me. Before this spot, those things are varied and not exactly true to the numbers, but Migrant absolutely takes the cake in both categories. I was introduced to The Dear Hunter about a year or so ago, and I didn't pay much attention. Something made me want to check this album out for some reason, and I really couldn't be more happy that I did. Migrant is an exhilarating listen from start to finish. A maturation of a band that has so much potential it's scary. Their back catalog is full of varied musical performances, albums following huge over arching concepts, and an aptitude in lyrical and vocal delivery prowess. Migrant is less over the top than their previous releases. It's more constrained, but also more focused on being different than their previous albums. This album got me through tough points this year, it entertained me listen after listen and still to this day remains one of the few albums I can listen to from start to finish and enjoy every minute of it. The track 'Let Go' has more meaning to me than almost any other song I can think of. It's been a constant source of inspiration to keep going through tough spots in life. Collectively, this album has more plays than many albums I've had for years, and for me it's rare to listen to something as much as I've listened to this album without getting bored and burnt out on it. Migrant is truly a work of art, it's inspired me to want to do something different with music, something I know I don't have the ability to do right now but want to try to reach. It's without a doubt my album of the year.
[youtube src="https://soundcloud.com/equalvision/the-dear-hunter-whisper&w=560"]