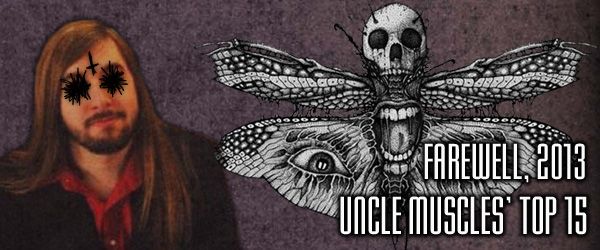 I'm not going to spend too much time here introducing my list because really, the list itself is what you're here for. I will say though that 2013 has been an amazing year for music, with many new band discoveries (7 of the artists on my list I hadn't heard of until this year) and the arrivals of quite a few albums I had been greatly anticipating. There were of course some disappointments as well, but this list isn't about those. With the sheer volume of quality music we've seen this year it's been incredibly difficult for me to narrow this down to my favorite 15 releases, but after much thought and deliberation I've come to settle on these fifteen. I hope you enjoy my picks and maybe even discover something new that you like. With that being said, here goes: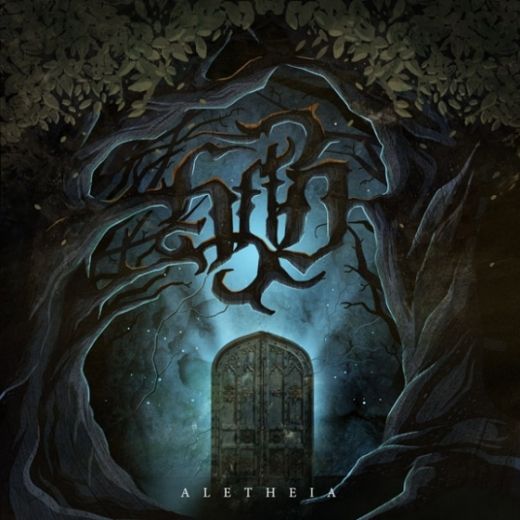 15. Hope For The Dying – Aletheia
Typically, when you see that a metal band labels themselves as "Christian", or is signed to Solid State or Facedown records, you pretty much know what to expect right off the bat. Most likely the music will be sub-par, and consist mostly of uninspired open breakdowns. Thankfully though, there are a handful of exceptions to this and Hope For the Dying are one of them. Continuing along the path from 2011's Dissimulation, the band have continued to develop their symphonic progressive style that should appeal to fans of acts like Ovid's Withering or Opeth, and produced an even better album in Aletheia. However cliche it may sound, there are few words to better describe this album than 'epic'. The abundance of synths and orchestral elements do make the music feel slightly cheesy at times, but regardless the record is an excellent piece of work and the band should be commended for it.
https://soundcloud.com/facedownrec/hope-for-the-dying-acceptance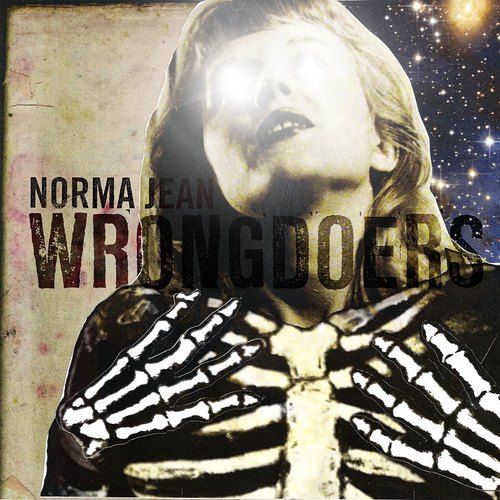 14. Norma Jean – Wrongdoers
The last time I wrote a year-end list for the site was back in 2010, and Norma Jean's Meridional easily occupied a spot on the list. That album was fantastic, and matching it's quality should have been no easy task. Norma Jean have made it look easy though with Wrongdoers, which is a worthy follow up without a doubt. Blending their trademark spastic and chaotic brand of metal with catchy choruses that easily lean more towards rock, the group continue to show they are among the best at what they do. There's no dramatic shift in style from previous releases; just a continued refinement of their craft, and that's perfectly fine with me.
https://soundcloud.com/norma-jean-band/if-you-got-it-at-five-you-got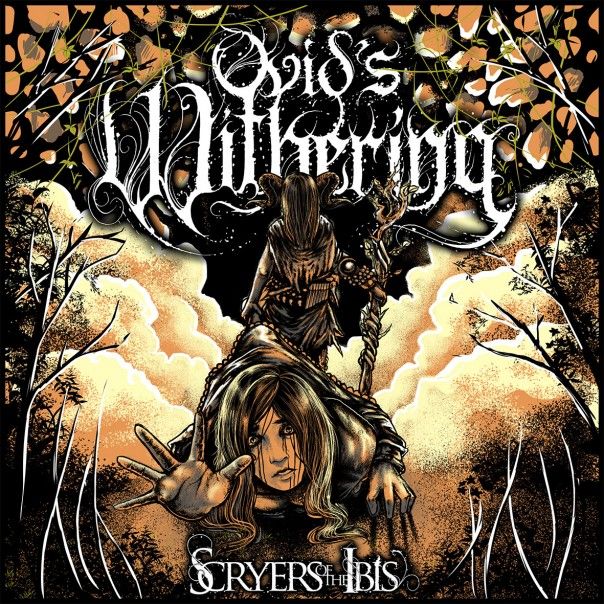 13. Ovid's Withering – Scryers of the Ibis
"Ambitious" is one of the first words that comes to mind when considering Ovid's Withering. Seriously, who releases a 72-minute behemoth as their debut album?! If this list was titled instead "Most Epic Albums of 2013", Scryers of the Ibis would most likely sit at the top. With the album being themed around a expansive mythological concept, the symphonic elements go a long way in contributing to the overall package. Many bands get synths wrong, but this album is a shining example of how to do them the right way. Throw in an amazing vocal performance and some superb riffs, and you've got one of the best debuts I've heard in a long time.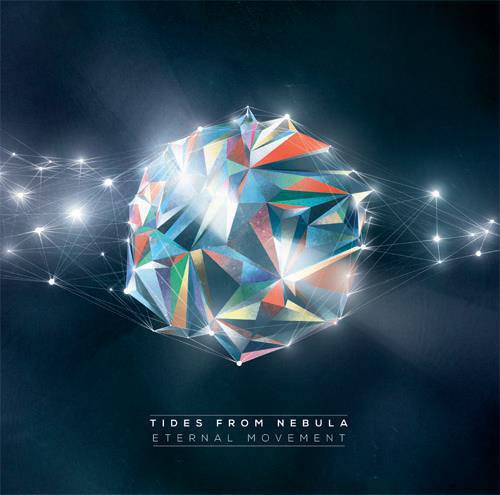 12. Tides From Nebula – Eternal Movement
Post rock is one of my favorite musical genres, but I had never heard of Tides From Nebula until a few months ago. There hasn't been too much post rock released this year that I've really enjoyed so discovering Eternal Movement was a godsend. Reminding me of some of my favorite artists like older This Will Destroy You or God Is An Astronaut, the album is full of beautiful melodies and relaxing vibes. It's the band's third release, so it's a treat to be able to go back and check out their two previous records. If you're a fan of the genre, be sure to give it a listen.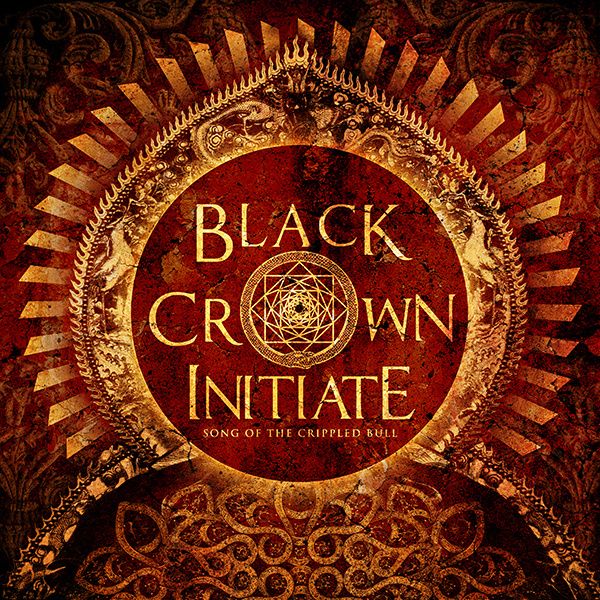 11. Black Crown Initiate – Song of the Crippled Bull
One of the most exciting new acts to pop up this year, Black Crown Initiate seemingly came out of nowhere and blew everyone away with their debut EP, Song of the Crippled Bull. Like a ridiculous cross between Opeth and Beneath The Massacre, the band seamlessly blends hauntingly clean sections with insanely fast and heavy tech-death. The entire EP plays through like one big song which is hard to pull of right, but the group do it effortlessly. It's always inspiring to see when a band starts out as a studio project but then assembles a full lineup and begins to play shows and tour. These guys have a very bright future ahead of them, so don't miss out on it.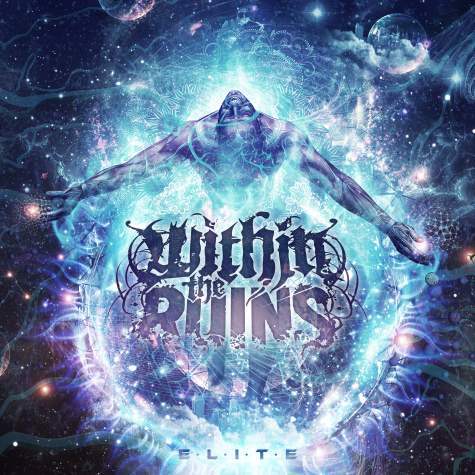 10. Within The Ruins – Elite
Within the Ruins have been nothing if not consistent with every single one of their releases to date. Right from the start the band has had their style figured out, and they haven't made any drastic changes to it since day one. Instead, we've seen a steady improvement in quality with each successive album, the latest of which is Elite. Continuing to dish out their trademark blend of technical deathcore and metalcore, the group unleashed what can easily be considering to be their best work yet. Recently there has been an increasing number of younger bands springing up to imitate their sound, but Within the Ruins continue to show they are the paragons of their trade, and that fact doesn't look like it's going to change any time soon.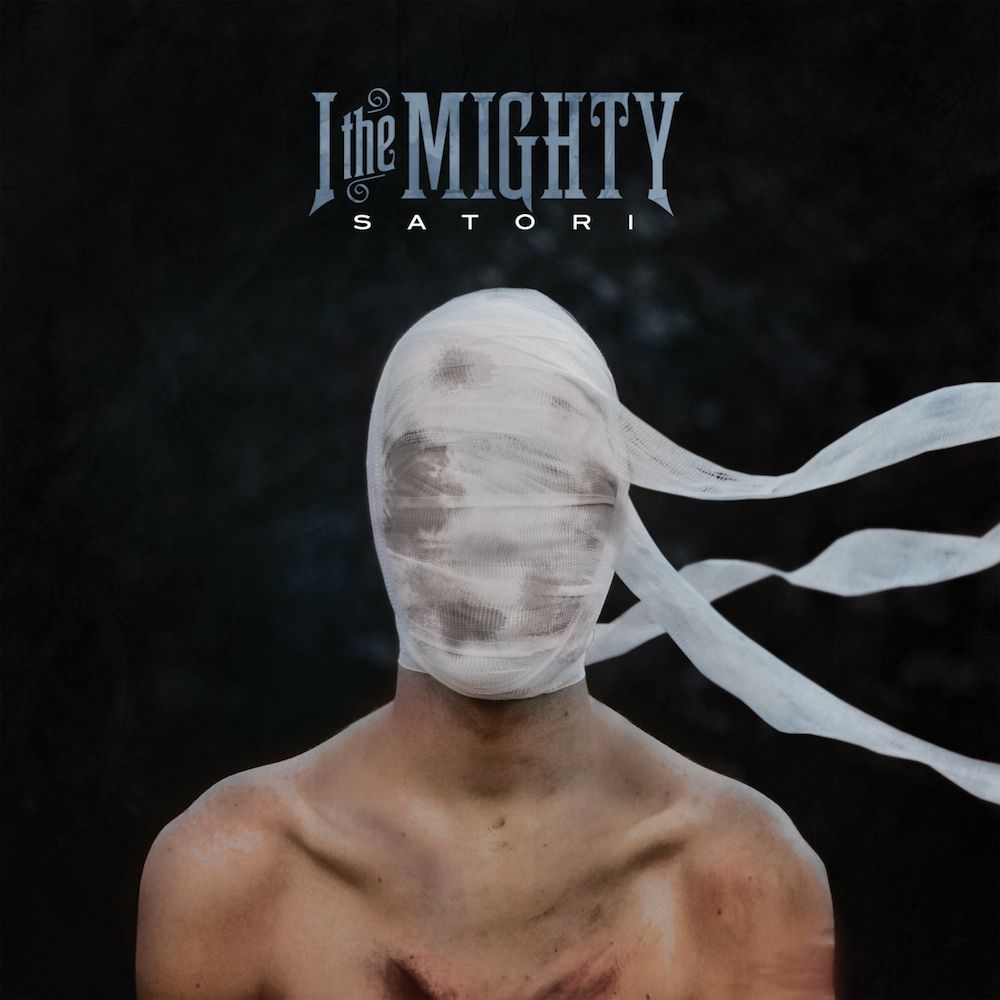 9. I The Mighty – Satori
One of my favorite new bands I've found this year has got to be I the Mighty. Their debut full length Satori is full to the brim of catchy progressive rock tinged with post-hardcore that should easily appeal to fans of Coheed and Cambria or Tides of Man. The album came out in June, which was great because it goes along perfectly with summer weather and driving your car around with the windows down. The group aren't content to simply write catchy music though; you'll find plenty of unconventional time signatures and some fairly technical guitar work here. They seem to be swiftly growing in popularity over the past few months, which I'm sure is due in part to Coheed and Cambria taking them out on tour recently. Here's to hoping they can maintain their momentum and keep putting out great music!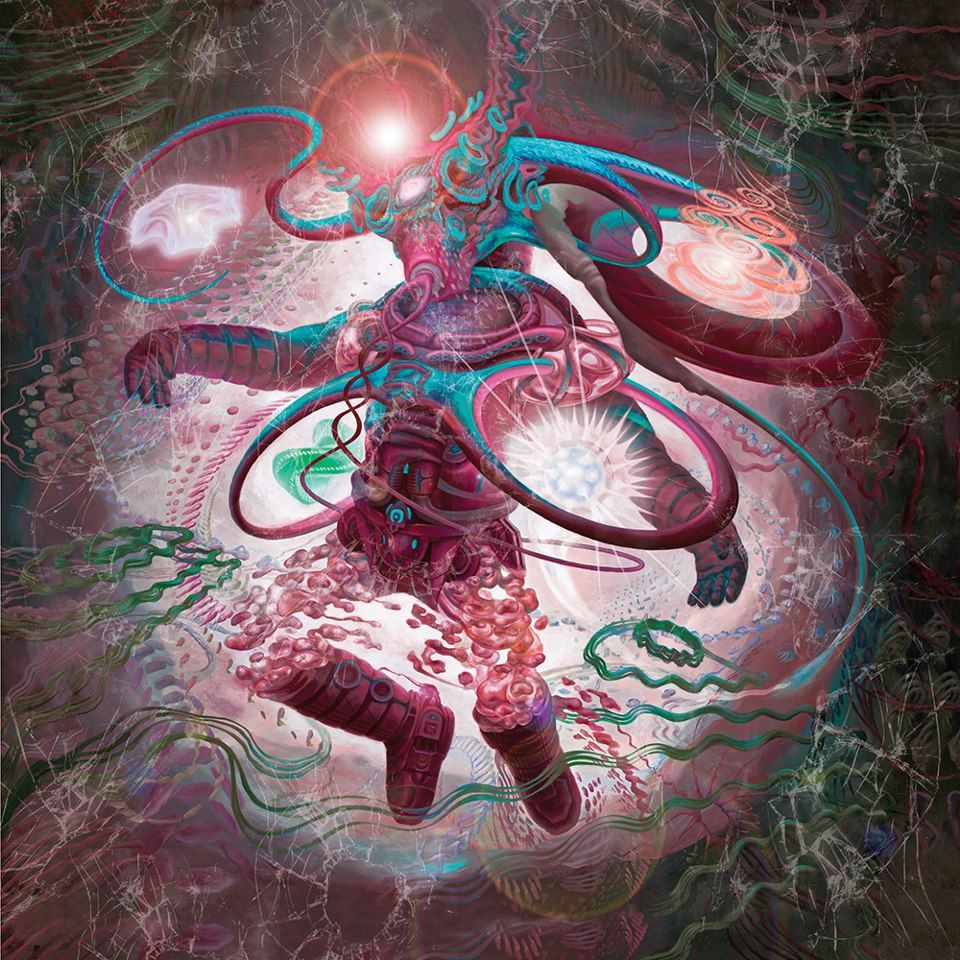 8. Coheed and Cambria – The Afterman: Descension
Speaking of Coheed and Cambria, they have long been a favorite band of mine. Their song 'Welcome Home' is what first inspired me to start playing music back in 2005 and in turn become a more active listener. This doesn't mean I'll simply automatically love every single thing they release, however. For example I don't really enjoy Year of the Black Rainbow very much, but that does seem to be a lot of folk's least favorite album by them. Thankfully though, my faith in the band has been fully restored thanks to the brilliant back to back Afterman dual albums. I'm honestly not sure which one I like better, but since Descension was the only one to come out in 2013, it's not really an issue here. Whether you're a bigger fan of the music or the underlying story, Coheed delivers on both fronts. There aren't too many groups that are still putting out quality material seven albums in, so big props to the band for that.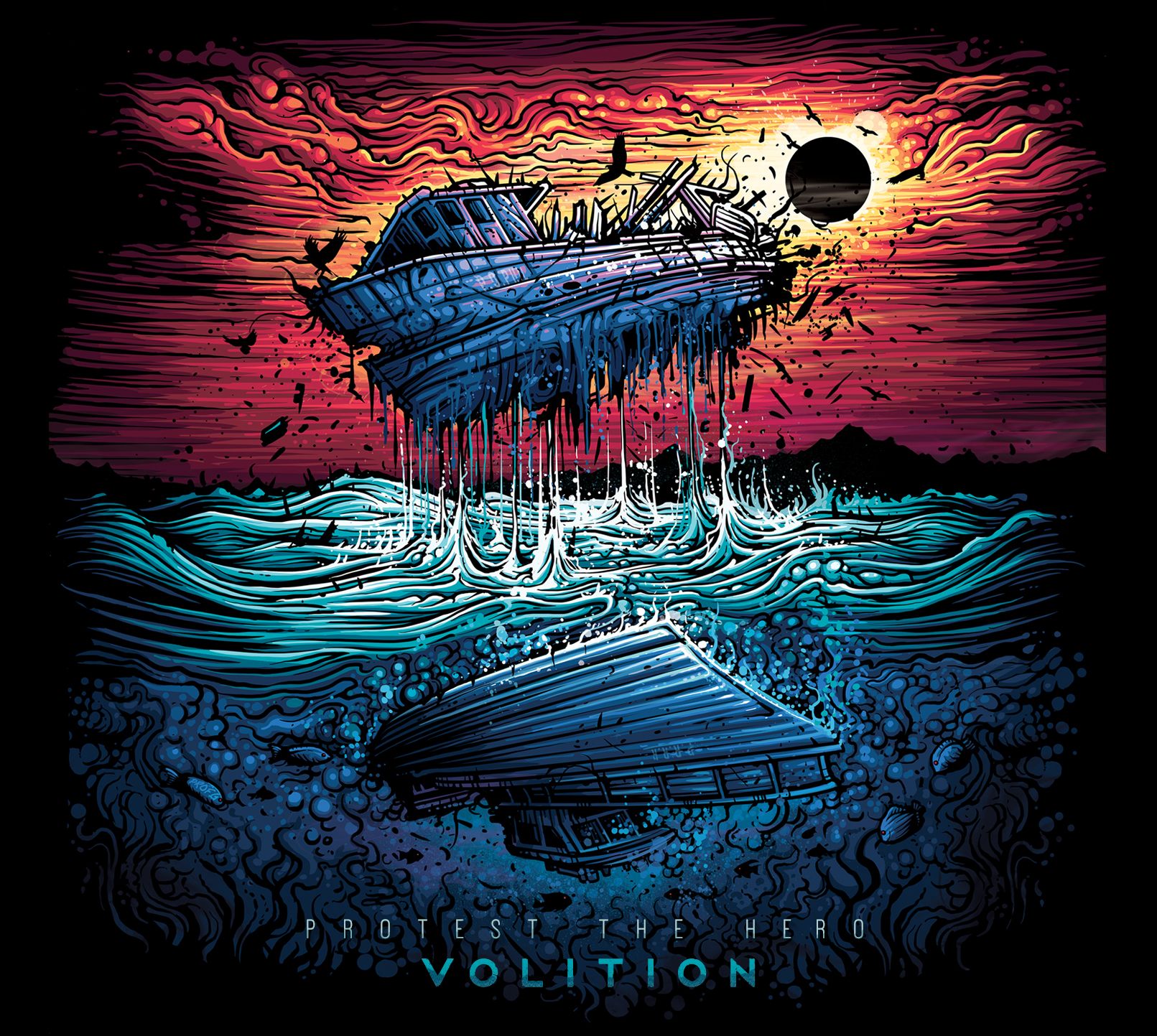 7. Protest The Hero – Volition
Due to their goal smashing crowd funding campaign, Protest the Hero have been one of the most talked about bands this past year. Likewise with all the hype surrounding the band, their latest album Volition has been one of the most anticipated releases in recent memory. After the long and agonizing wait though, the band delivered and released a stellar piece of work. Perhaps it's unfair to always compare their releases to Fortress, but this is still the same band that put that album out back in 2008, so we know what they're capable of and will have appropriate expectations. Volition may fall slightly short of the standard the band set for themselves 5 years ago, but that doesn't stop it from being an excellent record that will be enjoyed by fans for years to come.
https://soundcloud.com/spinefarmrecords/a-life-embossed-1?in=spinefarmrecords/sets/protest-the-hero-volition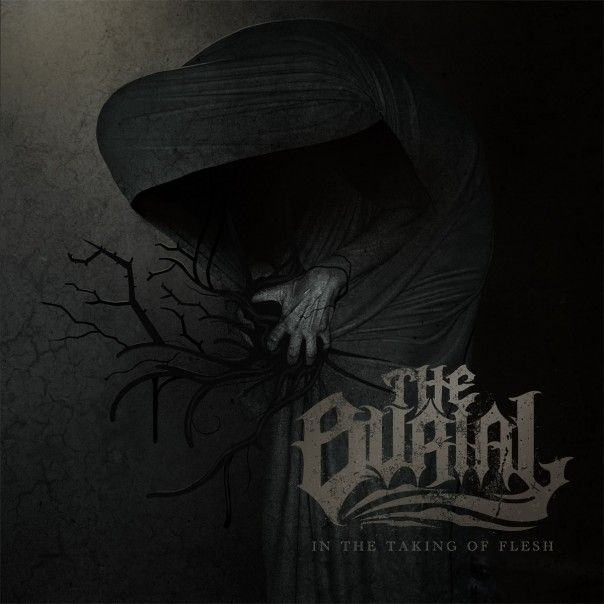 6. The Burial – In The Taking of Flesh
The Burial don't waste any time. Not even stopping to take a breather after releasing last year's LP Lights and Perfections, which was a great album in of itself, the tech-death outfit have gone and created something even better with this year's In the Taking of Flesh. Yet another band intent on defying the norm in a heavy music industry where "christian" is synonymous with "suck", the group don't pull any punches on this album. A showcase of supreme musicianship and tight songwriting bring this band to a new level, and don't even get me started on the instrumental shred fest that is 'Quintessence'. If you like your metal fast, heavy, and tight then you owe it to yourself to check these guys out immediately.
https://soundcloud.com/facedownrec/the-burial-en-hakkore
5. Plini – Other Things/Sweet Nothings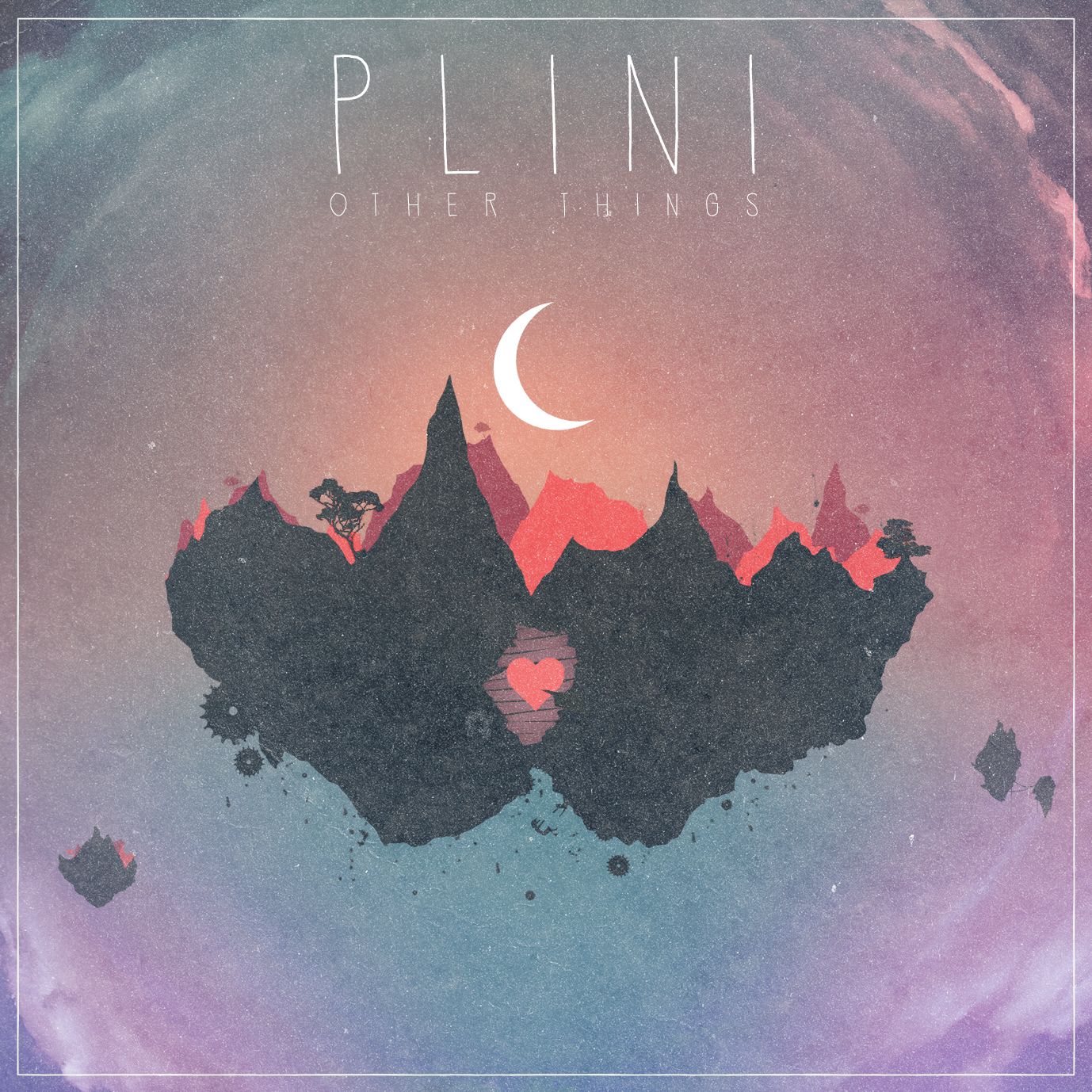 In regards to one man bedroom studio projects, there was a certain level of quality (or lack thereof) most people had come to expect, prior to 2013 anyways. All of that changed this year when Plini showed up and began releasing his 3-part Other Things EP trilogy. So far we've been graced with the first 2 parts in Other Things and Sweet Nothings, and although technically these are two separate releases I'm letting them share this spot due to their nature. Significantly raising the bar for these type of projects, this 21 year old guitarist has yet to release anything bad. This is instrumental progressive rock done right, with plenty of dreamy and jazzy sections to compliment the heavier parts. The musicianship on display here is top notch, and the cohesive way the music is pieced together really gives it life. I'm eagerly awaiting the third and final part of this trilogy.
4. Enemies – Embark, Embrace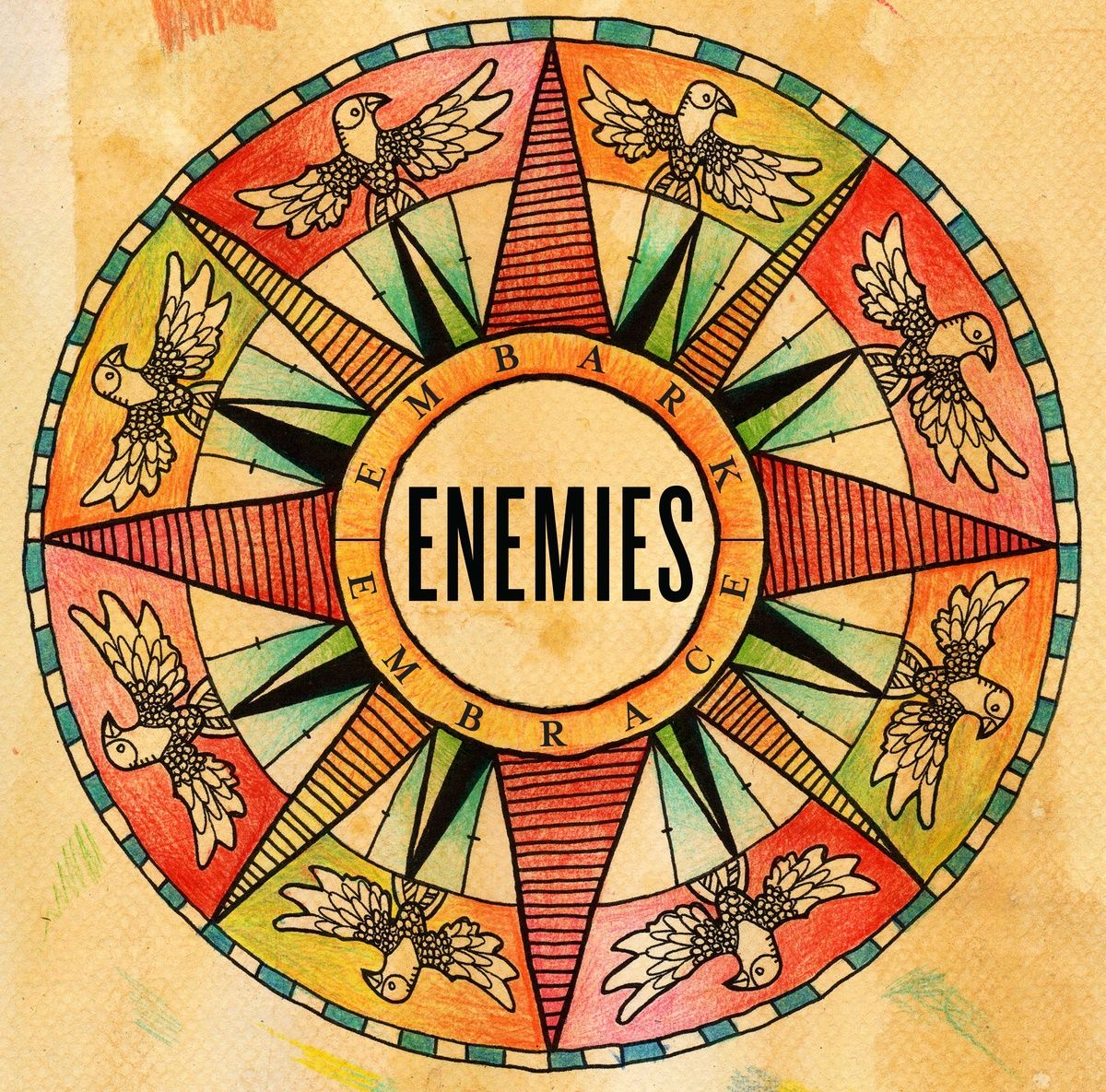 There are plenty of great math rock bands out there, but Enemies are surely one of the best. It's as if they somehow captured the essences of blue skies, warm breezes, and sandy beaches and infused them into their second album Embark, Embrace. Like a more happy and upbeat version of This Town Needs Guns or Toe, these guys are making beautiful music that should be the perfect compliment to any outdoor summer activity. The group function mainly as an instrumental outfit, with the entirety of the album's lyrics consisting of a mere few lines. Many of the songs don't even have any lyrics at all, and when the vocals do appear they are presented subtly and in the background. The focus is all on the music here, and this approach works out quite well for the band. A must listen for fans of the genre, pick this album up if you haven't already.
3. Mandroid Echostar – Citadels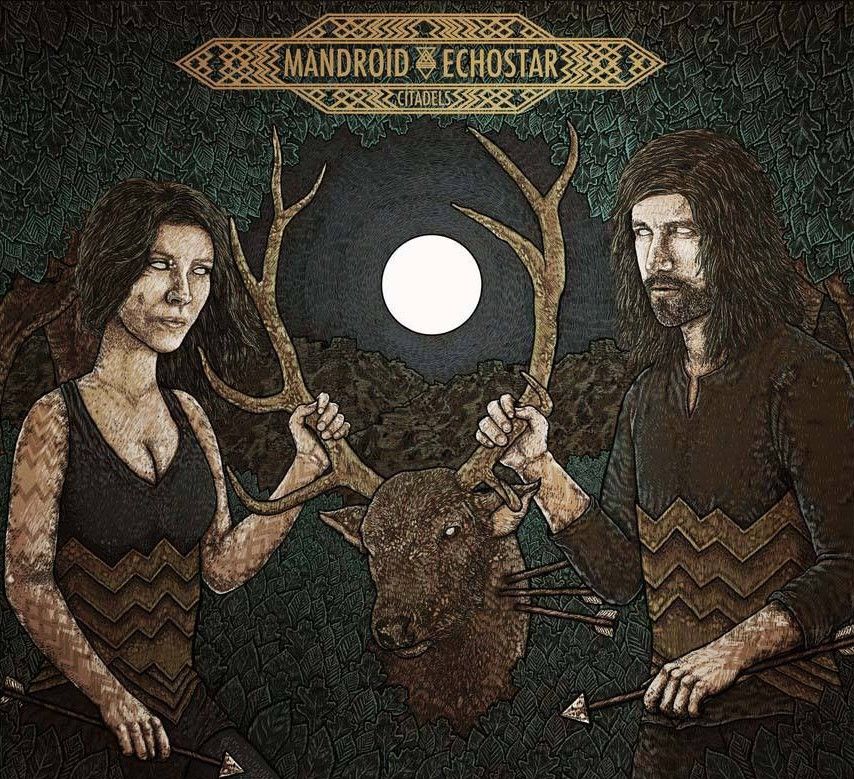 There's a long and ever growing list of excellent bands to come out of Canada, and Mandroid Echostar are one of the more recent additions to that list. First making a splash with their self-titled EP last year, the group have gained a lot of attention with their style of music that sounds like Coheed and Cambria fused with Protest the Hero. Even though it was released pretty late in the year, their second EP Citadels has had no trouble in quickly becoming one of my favorite releases of 2013 and claiming a high spot on this list. This release tops their older stuff in every way, which is saying a lot when you consider the quality of their previous work. All seven of the tracks here are excellent and packed full of everything I love about music. My only complaint is that I want more, and with that being said, the day these guys release an LP can't come soon enough.
2. Scale The Summit – The Migration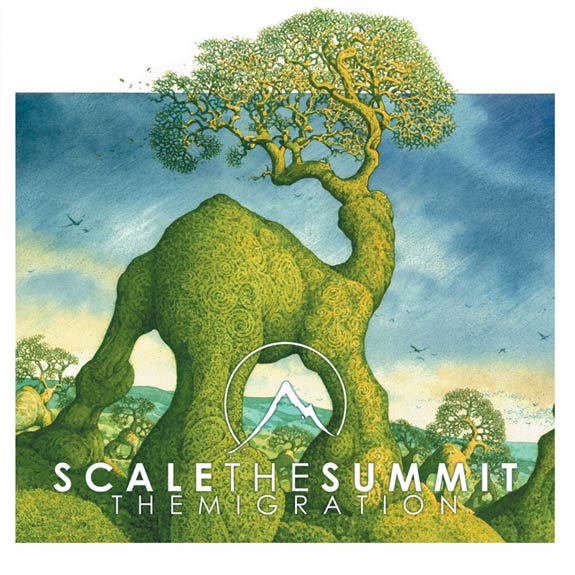 Without a doubt, Scale the Summit have played a huge role in the growing popularity of instrumental music today. I've been a fan of the band for a long time, and it's been a pleasure to see how they continue to improve with each album they release. I was one of many who believed The Collective couldn't be topped, but the group thankfully proved me completely wrong with The Migration. Their latest release not only sees the band refining their signature sound, but also exploring some new territory as well. We can speculate that this progress is due to them recording the album with Jamie King, or possibly because of lineup changes, or maybe even something as simple as experience and growth over time. Regardless of the reasons why though, the bottom line is that as long as Scale the Summit can write quality songs like 'Odyssey' and 'Atlas Novus', then they deserve to keep their spots at the forefront of the modern heavy progressive scene.
1. Erra – Augment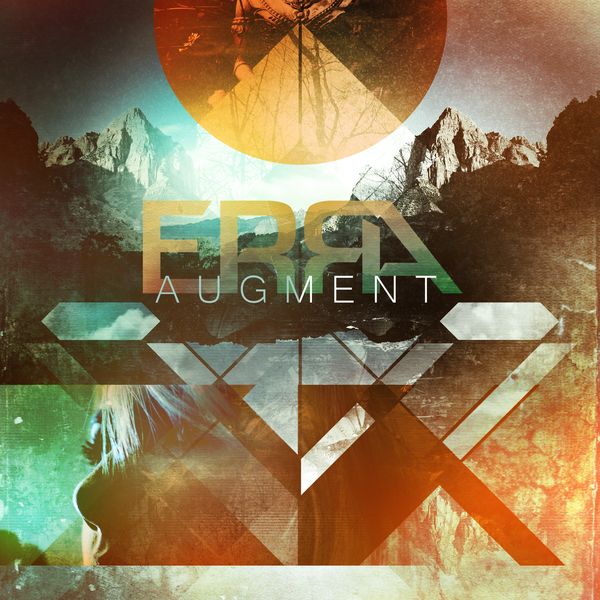 Alright, here we finally are at number one, and it really shouldn't be a surprise. Erra have been around and working diligently since 2009, but it's only been this year with their third album Augment that they're starting to get the recognition they really deserve. Breathing life into the long stale genre of metalcore, this group have stayed consistent and true to their vision when many of their peers have long since given up. I first wrote about these guys here on the site back at the beginning of 2011 before most people knew who they were, and even then you could tell that they were onto something special. They've progressed miles in the intervening years though, and are now a serious force to be reckoned with.
Metalcore was mainly responsible for me getting sucked into heavy music, so I will always have a soft spot for it. Augment is a perfect title for this record, because the band really do take the staples of the genre and improve on them with progressive elements. I've done my fair share of moaning and whining about bands playing way too many breakdowns, but Erra have proved that there is a right way to include them in music. Now we just need the rest of the metalcore world to start taking notes and clean up their act.
Like I said, it's been an amazing year for music. Even though at times it feels like we're swimming in worthless garbage somehow labeled as "music", looking back on this year gives me hope that the ones who persevere and work hard to create quality art for the right reasons will continue to do so. I'm encouraged, and very excited to see what 2014 holds in store for us. Thanks for reading, and feel free to share your thoughts in the comments below, whether you agree or disagree with my choices!
– PM