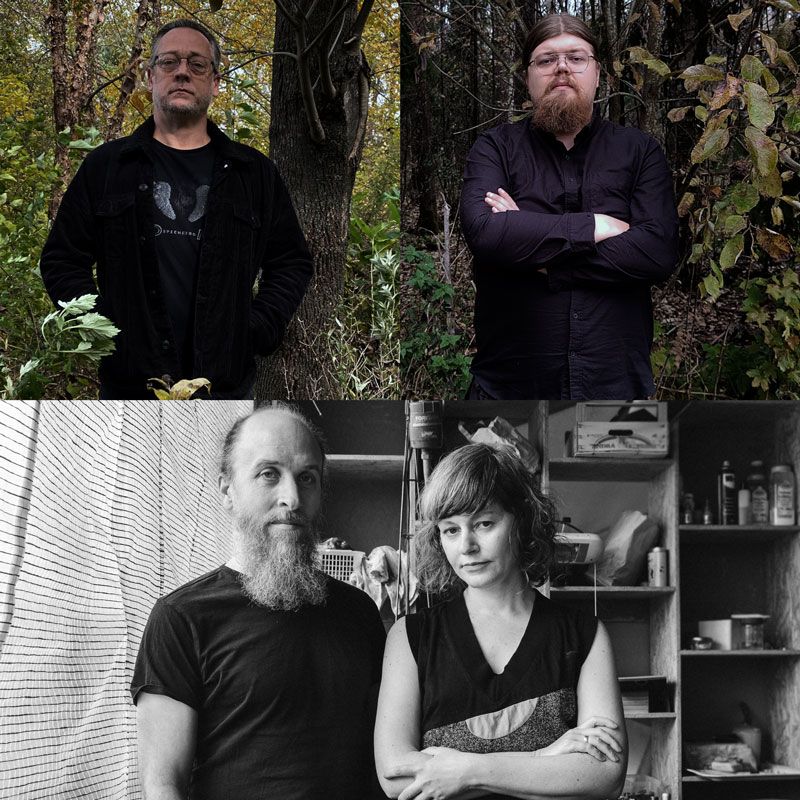 Experimental mathcore project Fawn Limbs and atmospheric doom / drone outfit Nadja have joined forces for an intercontinental collaborative LP Vestigial Spectra, out November 24th via Roman Numeral. The record fittingly explores both acts' propensity towards exploratory and avant garde sludge metal, taking to the stars with meditations on the parallels between spectral bodies and human nature.
Trading off bursts of maximalist chaos and gargantuan introspective sludge, the record's leading single "Distilled In Observance" is as thought-provoking as it is absolutely terrifying. Fawn Limbs' Eeli Helin says of the track:
"Distilled In Observance" was the first track written for the album, which started out from a bare bones guitar riff by Nadja's Aidan. Being one of the more hectic cut-throat tracks–aka one of the "fast" ones–it felt natural to lead with it as it's as telling of the rest of the album as it is a decoy of sorts. Either way, it encapsulates a lot of the tonalities found on Vestigial Spectra, and I personally enjoy how everything came together, particularly with the whole elongated gravity blast-meets-hard rock-meets-black metal vibe it has going on. Thematically the song is about the Doppler effect and how everything from slight resonances to tumultuous feedback affects us and our views, alongside from our surroundings, to various unforetold degrees."
You can stream the new track below:
Be sure to check in with Fawn Limbs and Nadja when Vestigial Spectra drops November 24th. Pre-orders are available at this location.
-JR