Greetings dear reader and welcome to this month's (busy, excellent, delightful, enchanting, masterful) edition of Editors' Picks! I always say this but believe me when I say it once again: we have some truly excellent releases for you this time around. This is also the type of entry in the column that makes me point out the sheer variety on display. While progressive rock and metal definitely seem to have had a stellar month, so have many other genres. This makes the palette this time around exceptionally wide, especially if you dive into the Further Reading section (as well you should!).
Therefore, without further ado because you have a lot of listening ahead of you, I am proud to present to you what are, in our opinion, the best albums of the last month. Enjoy and I will see you next month when, without fault or doubt, we will probably have yet another crop of fantastic albums because we are truly blessed to be living in the golden age of metal and beyond.
-Eden Kupermintz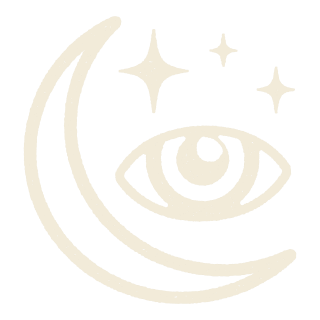 The Chronicles of Father Robin - The Songs & Tales of Airoea - Book 1 (progressive rock)
Reading the words "new progressive rock band featuring members of The Samuel Jackson Five and Wobbler" felt like divine intervention was touching the top of my head. Taking members from two of my favorite bands of all time, and certainly my favorite bands in the prolific and amazing Nordic Prog Rock scene (Malady the one which completes the trinity) is like a godsend. Unsurprisingly then, I fell completely in love with the first album from The Chronicles of Father Robin, The Songs & Tales of Airoea - Book 1. This is a work in the tradition of early era King Crimson, Camel, Genesis, and Yes, brought to life with the unique talents and usual passion for progressive rock of the founding members.
Like their other works in this vein, the album manages to be completely true to the source and, more importantly, to the themes and emotions it elicited and still elicits. The album beings the story of the titular Father Robin, as he wonders a realm of fantasy and fairy in search of his lost love. The instruments move from the sweet, redolent synths of Camel, through the rich and varied compositions of Geneis, with their invocation of the pastoral, and the meatier groove of King Crimson.
As I hinted at above though, none of this is derivative; you won't find a recycled riff, vocal line, or tone on this album. Instead, the artists use their deep understanding and control over what makes these genres great to birth their own iterations on the style, cutting to the source of why it works so well. Over all of this, the amazing vocals, which fans of Wobbler will immediately recognize, weave the classic and enchanting tale of a magical journey. If you're as big of a fan of progressive rock as me, you owe it to yourself to listen to this album. It shows that, when made by absolute masters of the genre, it remains one of music's best and most captivating of genres. Plus, it's a fantastic Autumn album so now is the perfect time to dig in.
-EK
Gridlink - Coronet Juniper
Some albums enter our lives somewhat miraculously. It could be due to the content itself speaking into a particular moment in time in our lives. It could be a taste situation, where a record opens us to an entirely new style or section of the music world left inexplicably unexplored. In the case of Gridlink's astonishing fourth full-length record Coronet Juniper, the reason for its magical nature is a bit more straightforward: It simply exists. After guitarist Takafumi Matsubara's medical issues left him unable to play his instrument, it felt logical to assume that grind masterpiece Longhena would be the band's swan song. Nearly a decade later, we find a minor miracle in another release from a band that should by all historical comparisons not exist in its current form. But exist it does, and all grind fans should be thankful for that because this record owns.
Outside of the truly astonishing story of Matsubara's journey of recovery as a musician, Gridlink have been owners of the grind space since first jumping into the scene in 2008. They've set the gold standard for technically intricate and brutally punishing grind from the jump, and have not released a bad album in their career. So Coronet Juniper comes saddled with some pretty high, and perhaps unreasonable, expectations. Let's get this out of the way right now: Coronet Juniper exceeds all of them. In my estimation, Longhena is the only release in the band's catalog that this record finds itself in any real competition with. It's an intense salvo of incredible riffs, expert musicianship, and unhinged vocals that's easily the best and most complex record in the grind space this year.
While Coronet Juniper delivers exactly what you'd expect from a Gridlink record in 2023, that doesn't mean that the music doesn't feel fresh in today's grind climate. While utterly overdriven powerviolence has been the soup du jour of the grind space over the past few years, Gridlink brings a deeply refreshing and simple ethos to Coronet Juniper. This is chaotic music produced with crystal clarity and in an unusually high register for this type of music. It's a particularly ballsy move, as it leaves the door open for all the cracks in the armor to show themselves, especially for a band that's been through as much as Gridlink has. But it's a decision that pays off, as every facet of the band's sound and songwriting is borderline perfect throughout. Which leaves listeners not only with a new batch of incredible tunes to jam, but a unique and powerful clarity in which to experience them. It's grind as a holistic, open experience and I'm all the way here for it.
I haven't touched much on the actual songs on the record in this review, so in the briefest terms I'll endorse them by saying they're punishing, blistering, heavy, and oddly beautiful. This album is chock full of gorgeous and memorable melodies, cutting through the guitar and drum pyrotechnics with pristine, potent regularity. If you have ever enjoyed a Gridlink record, you'll probably love this one. If you've never heard one of their releases, I suggest you read up on their incredible story then listen to Coronet Juniper immediately. You won't be disappointed. It's an absolute miracle this record exists at all, let alone that it's among the band's career best. What a gift.
-Jonathan Adams

Sprain - The Lamb as Effigy

The concepts of dissonance and noise as integral forces to a genre have long been an acquired taste. It's fortunate that as a listener of "extreme" metal, I was gradually exposed more and more to these concepts through the likes of progressive/technical death metal, mathcore, and black metal. Now combine that with a long-time love for post-rock and math rock, and a growing affection for post-punk, and it was inevitable that I'd find myself fawning over the enigmatic genre that is noise rock. While Sprain are somewhat newcomers to this scene, their approach feels refined and well developed beyond their years. Their new album The Lamb as Effigy builds on the throwback post-hardcore/slowcore approach of their 2020 debut into something that is among the best noise rock and experimental rock that you will find this year.
The Lamb as Effigy, "or Three Hundred And Fifty XOXOXOS For A Spark Union With My Darling Divine" as it's referred to on their bandcamp brings a lot from first-wave post-rock (and it's revival) bands such as Slint or Black Country, New Road. Combining a range of strings and synths to the typical rock affair adds to this. The droney, erratic, semi-spoken word vocals even take on a bit of mewithoutyou when they get extra shouty. What all those bands largely lack that is in full-force here though, is the noise. The distorted walls of nihilistic self-hatred and melancholy that wails from guitar feedback and the vocalists adequately deranged delivery. It's disorienting and overwhelming, while still feeling engaging and oddly mesmerizing.
This album is not an easy listen for a number of reasons. Beyond the cacophony of sounds and spiraling descents into madness, it's also quite long, pushing over 1.5hrs including two 24-min tracks. Behind everything there's also a profound sadness to the music. A real earnest bleakness that especially comes across in those longer ambient-post-rock songs. Tormented vocals wail over soft piano strokes until angular guitars slash away at the canvas, like two polar bears tearing the sails of a shipwreck (text shamelessly borrowed from a Sprain t-shirt, go buy it).  The percussion and bass fortunately carry steadying grooves that give something more to latch onto, like a steadying liferaft along this journey into a Willy Wonka-like tunnel of terror boat ride into insanity. There's no earthly way of knowing, which direction we are going…
Anyway, while I wish some more of the album was like the Tunic-sounding heavier opener "Man Proposes, God Disposes", the breadth of the slowcore and experimentation on display throughout is consistently engrossing. Beyond the visceral waves of self-loathing and pain put forth, there's an element of triumphant satisfaction. Perhaps it's the sheer raw honesty of this album, or just pride in the glorious triumph which it truly is.
-Trent Bos
Tomb Mold - The Enduring Spirit (progressive death metal)
Tomb Mold's transformation over the years has truly been something to behold. These death metal ambassadors from The Great White North came out hot in the OSDM revival of the mid 2010's and had a proper breakout when 20 Buck Spin released their sophomore LP Manor of Infinite Forms in 2018, making them certified metal blog darlings. Releasing three albums in three years culminating in 2019's Planetary Clairvoyance, they showed signs of becoming increasingly daring and adventurous, but never quite going as far as their contemporaries in Blood Incantation, splitting the difference between cavernous and reptilian death metal and fully-fledged prog.
But that was four long years ago, and things have changed. In what has been called a hiatus, the band have been quietly developing their sound even further while guitarist Derrick Vella taking up residency in side project Dream Unending, which released two ethereal death doom records in 2021 and 2022. Surely Vella had no intentions of Dream Unending providing hints on where Tomb Mold would be heading with its shimmering melodies, lush atmospheres, and comfortability with synthesizers, but it's hard to shake the feeling that perhaps Vella's detour into melodic death doom and prog metal informed (or at the very least reflected) where Tomb Mold would wind up on their long-awaited follow-up The Enduring Spirit, which sees the act taking huge steps forward in their sound into further progressive and melodic territories.
Tomb Mold continue to bring the sticky riffs and slimy death metal grooves one would come to expect from a band so steeped in OSDM, but clear nods to Cynic, Atheist, and Death's most forward-thinking 90's records no doubt inform The Enduring Spirit. Standout tracks like "Will of Whispers" (which may very well be the death metal song of the year) and the 11-minute finale "The Enduring Spirit of Calamity" both channel the fusion-tinged melodicism and ethereal nature of Focus in particular. It's a palpable evolution to their sound, and one that makes perfect sense for Tomb Mold to make if you've been paying attention. It's also arguably their best record to date and really solidifies their space as leaders in the current death metal scene. Death metal fundamentalists may disagree, but this album is magical and monumental.
-Jimmy Rowe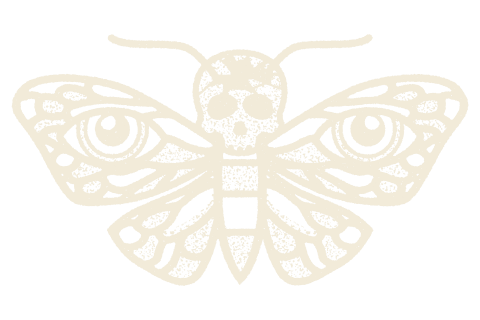 FURTHER READING
Blood Incantation - Luminescent Bridge (progressive death metal, ambient)
Blood Incantation takes a pit stop on what are presumably (hopefully!) some new album sessions to demonstrate their increasing command of ambient music and its context within their death metal sound over two tracks at eighteen minutes in combined length on this one. It's Blood Incantation; we don't need to give you the hard sell.
-JR
The National - Laugh Track (indie rock)
After a string of near-perfect records, The National reached a creative crossroads that resulted in output that split their fanbase and left their sonic future in question. I Am Easy to Find and The First Two Pages of Frankenstein are certainly controversial, but what is less so is that surprise album Laugh Track is probably better than both of them. It's a step backward in the best way, and proof that the band still have some of that old magic left in them.
-JA
Tesseract - War of Being (djent, progressive metal)
Tesseract are back after five long years with what turned out to be their best material in a decade. Djent has had its day in the sun, but it's nice to have a compelling reason to dig back into the genre.
-JR
Aviations - Luminaria (progressive metal)
Man, the prog is strong with this iteration of Ed Picks, huh? If you know me, you know I've been waiting for this album for a long time and boy, it hasn't disappointed. If you're looking for rich, over the top, well composed and lovingly crafted progressive metal - this is it.
-EK
BESRA – TRANSITIONS (PROGGY POST METAL)
GUNSHIP – UNICORN (SAXY SYNTHWAVE)
THE HIRSCH EFFEKT – URIAN (PROGRESSIVE METAL, POST PROG)
KAMBODSJA – RESILIENT (POST METAL, PROGRESSIVE STONER)
NERVOSA – JAILBREAK (DEATH THRASH)
RORCAL – SILENCE (BLACKENED HARDCORE, BRUTAL DOOM)
WOE – LEGACIES OF FRAILTY (BLACKENED DEATH METAL)
WOLVES IN THE THRONE ROOM – CRYPTS OF ANCESTRAL KNOWLEDGE (PROGGISH POST BLACK METAL)
BEKOR QILISH – THE FLESH OF A NEW GOD (PROGRESSIVE BLACKENED DEATH METAL)
DEADSPACE – UNVEILING THE PALEST TRUTH (BRUTAL BLACK METAL)
GRAILS – ANCHES EN MAAT (POST-ROCK, EXPERIMENTAL ROCK)
HEXVESSEL – POLAR VEIL (FOLK DOOM)
KEN MODE – VOID (PROGRESSIVE HARDCORE)
STONE OF DUNA – MOONSPLITTER (PROGRESSIVE STONER DOOM)
WORMHOLE – ALMOST HUMAN (BRUTAL PROG DEATH)
ALKALOID – NUMEN (PROG DEATH)
ALTARAGE – WORST CASE SCENARIO (DISSODEATH)
BLOOD OATH – LOST IN AN ETERNAL SILENCE (PROG DEATH)
BOLT GUN – THE TOWER (WEIRD BLACK METAL)
DEADLY CARNAGE – ENDLESS BLUE (POST METAL)
NIGHT VERSES – EVERY SOUND HAS A COLOR IN THE VALLEY OF NIGHT – PART 1 (INSTRUMENTAL PROG METAL)
SYLOSIS – A SIGN OF THINGS TO COME (GROOVE THRASH)
CRYPTOPSY – AS GOMORRAH BURNS (BRUTAL TECH DEATH)
JUTE GYTE – UNUS MUNDUS PATET (AVANT-GARDE BLACK METAL)
POMEGRANATE TIGER – ALL INPUT IS ERROR (PROG METAL)
POLARIS – FATALISM (NU-ISH METALCORE)
PRIMAL FEAR – CODE RED (HEAVY METAL)
BLESSED BLACK – SEASONS: VOL. 1 (HEAVY METAL, STONER DOOM)
SLOWDIVE – EVERYTHING IS ALIVE (SHOEGAZE, DREAM POP)
THE SOUND THAT ENDS CREATION – EXACTLY WHAT YOU THOUGHT, BUT WORSE THAN YOU IMAGINED (WACKY MATCHORE)
WEALD AND WOE – FOR THE GOOD OF THE REALM (BLACKENED FOLK METAL)