Dissonant Discourse - Tracing the Roots of Dissodeath
Deep in the throes of compiling my list for Heavy Blogs recent Best Of 2023 So Far, I noticed that the sub-genre of dissonant death metal was not just present and correct, it was gathering the proverbial troops. A pleasing discovery, but one that wouldn't have been thought possible just a few short years ago. Nine months into the year and we're already blessed with a plethora of top-quality Dissodeath releases, a few of which could end up on some AOTY lists (mine included). The genuinely exciting thing is that these albums aren't just great examples of the Dissodeath style, they are all trying to do something different and test the boundaries of this relatively new sub-genre.
This current abundance of excellent dissonant death metal got me thinking about the burgeoning health of the sub-genre and how it has progressed such a long way in a short space of time. It also raised a few questions; Who started these dissonant shenanigans? Why has it become so prevalent in the last few years? What is the future of dissonant death metal? Let's dive in!
Death Metal is bloody brilliant, the blasts beats, the growls, the shredding, I love it all. But…sometimes it can be slightly one dimensional. A bit meat and potatoes. Nothing wrong with that, meat and potatoes taste good. But occasionally you want your meat smoked on mesquite for 13 hours and your potatoes to come with a sriracha mayonnaise. What I'm trying to say is, dissonant death metal adds a few extra layers of flavour (namely eccentricity, atmosphere, and complexity) to proceedings. A lot of the time, it does away with traditional song structures, preferring freeform compositions and experimentation. Whilst intensely heavy, it can also be strikingly beautiful and strangely melodic. It ticks so many boxes for me and has become a genre I actively seek out, like a pig sniffing for truffles, desperately trying to unearth the next discordant gem.
As with all new sub-genre's, inspiration and influences are taken/stolen/liberated from other genre's, specific bands, albums, or even individual songs. These elements are then honed into something new. It can be difficult to pinpoint where a new genre found its influences, and people will often have different opinions about those origins. With Dissodeath there are few obvious places to start.
Somewhat predictably, a modicum of responsibility for dissonant death metal's sound needs to be laid at the feet Chuck Schuldiner and Death. Their experimental death metal ripped up the rule book and opened the gates to boundless new possibilities. Albums like Human, Individual Thought Patterns and (my personal favourite) Symbolic influenced a host of bands and kick-started multiple death metal sub-genres.
However, there is one band who can be considered the godfathers of dissonant death metal…Gorguts. The Quebecois pretty much invented the Dissodeath sound with their utterly insane 1998 album Obscura. A raw but truly innovative release, full of eccentricity and mind-boggling complexity. Nobody had taken death metal to this place before and the album both confused and enthralled in equal measure. After a prolonged hiatus, frontman Luc Lemay, returned with a new set of musicians behind him and decided to refine the Gorguts sound even further. The now seminal Coloured Sands was released in 2013. I remember first listening to this album and being blown away by the intricate arrangements and time signatures. Not to mention the bona fide classical track, "The Battle of Chamdo", composed by Lemay and recorded with a live string quartet. Many modern Dissodeath bands cite Gorguts and Coloured Sands as a major inspiration.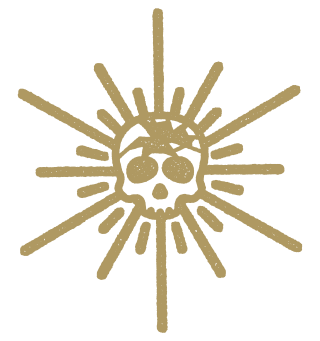 Dissonant Drive - The Next Generation of Dissodeath
Sadly, Gorguts are on another one of those lengthy hiatus's they tend to embark upon. So, who has picked up the mantle of dissonant death metal innovators in their absence? Portal, Artificial Brain and Convulsing have all played their part in progressing the dissonant death metal sound in recent years, but the red carpet has to be rolled out for New Zealand's Ulcerate. The Auckland trio have been pummelling ear drums since 2000 and whilst always having an intensely dissonant sound, they have slowly evolved over the years the to create something that is truly unique. Their most recent release, 2020's, Stare into Death and be Still, is considered an extreme metal masterpiece for its dense and atmospheric compositions. The songs are built around Jamie Saint Merat's meticulous drum structures (to call them simply 'beats' would be an insult), and whilst being thoroughly brutal there is also beauty to be found in their music.
It's difficult to deny that Stare into Death and be Still has been anything other than a catalyst for the dissodeath scene, sparking twisted imaginations into life and influencing many a complex drum fill. The fruits of this album's impact are now coming to bear, and we're seeing an influx of bands heavily influenced by the Ulcerate sound, which is mightily impressive due to the standard of musicianship required. The new wave of dissodeath bands emerging over the last few years are creating a real buzz in terms of what can be done within the remits of the sub-genre and where it could end up going.
The future is looking bright and with so many excellent dissonant death metal bands out there right now, it would be impossible to talk about all of them here. The bands below have not only left a lasting impression on me but are pushing dissonant death metal distinctly in the right direction.
Karmacipher hail from Hong Kong and have been around for ten years, but 2020's Introspectrum put them on the map. It's brutal, merciless, and epic, with some of their songs clocking in at nearly nine minutes long. Like Ulcerate, they enjoy creating bleak atmospheres in their music with a spotlight on the drums, which hold the songs together and are, at times, mind-bendingly fast. The vocals act as another instrument with their low-end guttural rumbles adding another layer of rage. Sadly, the band are now on hiatus (possibly influenced by Gorguts), but let's hope this isn't the last we'll hear from them.
Ad Nauseam is a band that have had a few false starts under different monikers (Kaos, Death Heaven), but released a debut album in their current guise back in 2015. They play an experimental, jazz influenced form of dissonant death metal and aren't afraid to mix things up or slow everything down, using melody and even silence as effective tools. 2021's Imperative Imperceptible Impulse is simply an exceptional piece of extreme metal. You'll be hard pushed to find a better example of the dissodeath sound that combines quality songwriting, musicianship, and production. This Italian quartet are late bloomers, but I'm waiting with bated breath for their next release.
New York's Aeviterne released their debut album The Ailing Façade in March 2022, and its sinister, claustrophobic ambience feels like the twisted soundtrack to a horror film. Featuring Samuel Smith of Artificial Brain and Fawn Limbs, along with ex-members of Flourishing and Tombs, these guys know what they're doing. Add in the superb mastering of Colin Marston and you've got one of the best death metal albums of last year.  
There must be something in the water over in Denmark, because they just keep spitting out incredible metal and hardcore bands. LLNN, Hexis and Telos to name just a few. We can now add Dysgnostic to that list. Their 2022 debut Scar Echoes is as technical as it is atmospheric, creating complex compositions to a backdrop of jagged discordant guitars and a barrage of hypnotic blast beats. There are lighter, melodic moments too, but always building up to something truly monolithic.
Turkey doesn't produce many death metal bands, and even less who dabble with dissonance. Serpent of Old are traditional in some respects; they don't try to break your brain with insane time changes or off-kilter rhythms. They simply play epic blackened death metal saturated with darkness and menace. The scale of this year's debut album Ensemble Under the Dark Sun is ambitious and will require multiple listens to fully appreciate all the intricacies hidden within. For example, there are wonderful, chanted vocals on the track "Virtue of the Devil in His Loins", and at ten minutes long "The Fall" takes you on a journey through discordance, melody, and brutality. One of this year's highlights.  
Mithridatum, featuring ex-members of The Faceless and Abhorrent, released their debut, Harrowing, in February this year. It's an ambitious and technical beast, yet also strangely listenable. The speed throughout is unforgiving, but they manage to drop earworms of riffs all over the album for you to collect and cherish, like lifebuoys dotted in rough seas. It's an album I find myself coming back to again and again. If this one passed you by, I suggest you give it a spin.
International group Nightmarer have become veritable cheerleaders for dissonant death metal since forming in 2014, releasing two full lengths, a host of EP's and setting up their own Dissodeath focussed label, Total Dissonant Worship. Their latest album, Deformity Adrift, is brutal, creative, and ground-breaking in equal measures. Everything feels epic in scale with a production that manages to walk a fine line between clarity and eerie. It's dripping in atmosphere and will no doubt be a future classic of the sub-genre. I cannot wait to see what these guys do next.  
New Zealand's Blindfolded and Led to the Woods unleashed Nightmare Withdrawls in March 2021 and set down a bold marker for other technical dissonant death metal bands. This year's Rejecting Obliteration sees the band evolve their sound by exploring elements of melody. We're not talking about crowbarring in some acoustic guitar for the sake of it, everything is considered and composed with care. There's even a dash of trombone for good measure! Could this be one of the first Melo-Dissodeath albums?
OK, this entry is a bit of a wildcard, as it's literally just a single track, but it's a release that has huge relevance. Cast your mind back to the annus horribilis that was 2020. Covid has shut down the world, everyone is stuck inside and we're all slowly losing the will to live. The folk at Metal Injection come up with the 'Slay At Home' concept, an online gig that everyone can attend from the comfort of their living room. One of the bands performing was a metal supergroup consisting of Luc Lemay (Gorguts), Dave Davidson (Revocation), Liam Wilson (Dillinger Escape Plan) and Elliott Hoffman (Car Bomb).
This mouthwatering new collective blasted out a song called "Pallid Veil", and it was the highlight of the whole event; a masterclass in discordance and mind bending riffage. Was this the new incarnation of Gorguts? Or perhaps it was simply Lemay's new side project? Nobody knew (and to be honest we still don't know). But what we did know was that these four people got together over the internet, during a pandemic, and wrote one of the best dissonant death metal songs since Coloured Sands was released. Previously only available on YouTube, Total Dissonance Worship made the track available for download and physical purchase in May this year. It truly is a beautiful thing and shows that the originator of this sub-genre is still capable of pushing things forward.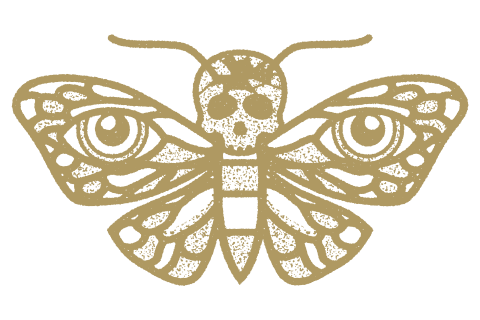 Nothing would be more apt or pleasing than Gorguts coming back in some form and taking dissonant death metal to the next level. But even if this resurrection never materialises, the sub-genre is flourishing, and we've got plenty of delectable dissodeath to enjoy. The scene and sound will inevitably evolve and due to its experimental nature, that is a mouthwatering prospect. 2023 has been an exceptional year for dissonant death metal, a landmark year even, but considering its current trajectory I've got high hopes for 2024 and beyond.