Hello! Welcome to the first Editors' Picks edition of the second half of 2023 and the first Editors' Picks which I'm writing from the United States, to which I've relocated. The last few weeks have been very intense for me because, as it turns out, moving your entire life to a different continent is pretty hard. Who would have thought? During this time, I've obviously come to rely on music a lot. As always, it has been one of the constant on which I can count.
It also just so happened to be that I made this move during one of the most prolific and excellent two months for music in 2023, as evinced by the sheer amount of excellent releases contained in this edition. As we took last month off to focus on our Top 25 Albums So Far list, this iteration of Editors' Picks covers both July and June and, as mentioned above, there's plenty to dig into. Let's get to it; enjoy!
-Eden Kupermintz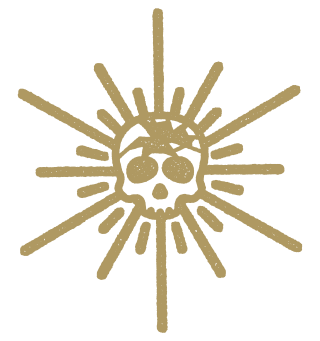 Agriculture - Self-titled (post-black metal)
I've been an unabashed fan of post-black metal since it first hit my ears back in 2012, finding myself immediately transfixed by the dramatic songwriting of Bosse-de-Nage and the shoegaze slather of Deafheaven. I've seen the latter at least four times live and they have not once disappointed. But I'd be a liar if I didn't state that much of the genre's most recent output was somewhat lacking. I'd be hard pressed to name a band or album that really struck a chord with me in this space over the past few years outside of anything released by White Ward or Wolves in the Throne Room. Which is part of what makes Agriculture's stunning self-titled debut so special. In a musical valley of dry bones, Agriculture present an oasis of texture, melody, gazy-ness, and good old fashioned tremolo aggression. It's as good a debut in post-black metal as I've heard in years.
To be completely fair, Agriculture's debut doesn't pull some Altar of Plagues-style reinvention of the post-black wheel. Nor is it attempting to. Many of the musical motifs contained in this record can be traced back to their subgenre forebears with relative ease. But that's more a comment on stylistic comparison than anything else. Where Agriculture excel isn't in bending post-black in new directions, but instead reveling in its best elements with an uncanny and genuinely impressive mastery. This is an utterly exceptional album from front to back, with each track stacking upon the last with an intentionality in songwriting and instrumental execution that is among the most effective and mature that I've heard in years. The progressions in "The Glory of the Ocean" alone are enough to fill the entirety of a lesser album, while interludes like "The Well" add a certain acoustic softness not unlike what one would hear in a Panopticon record without ever veering into base indulgence.
Which is another aspect of Agriculture's debut that stands out. Compared to many of its black metal contemporaries, this record is surprisingly short. Clocking in at just over half-an-hour, it's one of the few records I've heard this year that I genuinely wish was longer. But it's a small complaint, given the fact that Agriculture use every ounce of space in that all-too-short 30 minutes to pack every track with enough memorable melodies and riffs to satisfy even the pickiest kvltist. This thing is wall to wall good ideas, with almost no excess fat to speak of. It's an utterly satisfying black metal feast that does something that very few records have done as of late… leave me wanting more.
While the astoundingly frequent output of bands like Esoctrilihum, Krallice, and Hoplites over the past few years has truly been a sight to behold, Agriculture's strict adherence to concision and economy in a musical space known for traditionally epic vistas in both duration and scope is wildly refreshing. Not a moment overstays its welcome, but the band also isn't rushing things. It's some of the most expertly crafted black metal songwriting I've heard in a while and with every new fade out of the album's excellent closer "Relier" I'm left with a strange juxtaposition of complete satisfaction and a craving for more. It's a peculiar, wonderful feeling to not be completely drained after hearing a black metal record, which has kept me coming back again and again for repeat listens. Which I don't anticipate will abate any time soon. An excellent and expertly performed work of art that I recommend in the strongest of terms.
-Jonathan Adams
FLESHVESSEL – YEARNING: PROMETHEAN FATES SEALED (PROGRESSIVE DEATH METAL, AVANT-GARDE)
It's really hard to overstate the extent to which I, Voidhanger Records has been on a roll these last few years. From a purveyor of music on the very fringes of the avant-garde, the label has quickly grown into, well, an extremely well-known purveyor of music on the very fringes of the avant-garde. The cool thing has been to see the extent to which the bands themselves have grown with the lahore, increased popularity and support churning the fetid and bizarre waters from which their art arises. Obviously we can't really know whether these records and groups would have existed anyway but it's pretty safe to say that we probably wouldn't have heard about them.
Fleshvessel is a fantastic example of this growth and awareness. Bile of Man Reborn, the project's debut released in 2020, turned many a head in the online metal community when it was released. A furious and acrid dose of weird death metal, the EP was also clearly a first, furtive exploration, a hint that something much more lay beneath the surface. Lo and behold, that something has reared its head in the form of Yearning: Promethean Fates Sealed, one of the more ambitious, intricate, and complex albums of 2023. It takes the death metal underpinnings of Bile of Man Reborn and runs them even more thoroughly throw a sieve of experimental, progressive, "art", and avant-garde ideas to produce something truly unique.
The result is an album I can only call "fragile" or maybe "brittle" is a better adjective. At its core, it bears the indelible aggression and heaviness that has powered Fleshvessel from the beginning; when the music is heavy, the growls are deep, the riffs are relentless, and the production towers tall above us. There are also the odd, string-inflected leads, and progressive blemishes that spotted the previous release as well. But the most novel additions are more depressive, melancholic, and melodic; they take up just as much of this album as the heavy parts and add that crystalline, brittle atmosphere to the whole thing which was nowhere to be found on the previous release. It's almost DSBM in the depths of its forlorn introspection and mood.
This makes the album even harder to parse, in ways, than the all-out, brutally fragmented, and caustic assault of the previous release. But it also creates a fuller, deeper release, one that is sure to set the hearts of those who love I, Voidhanger and its associated sound alight with joy. Take your time with this one; there's a lot hiding behind its surface.
-EK
King Gizzard and the Lizard Wizard - PetroDragonic Apocalypse; or, Dawn of Eternal Night: An Annihilation of Planet Earth and the Beginning of Merciless Damnation (psychedelic stoner thrash)
Everyone's favorite genre-hopping garage rockers King Gizzard and the Lizard Wizard have been on a hell of a streak over the last several years, dropping a barrage of AOTY material and discography-topping records, which is no small feat as they nearing two dozen records in about of decade in activity. Building off a baseline sound of psychedelic rock, the outfit have shown themselves capable of jumping headlong into any genre under the sun, including but not limited to folk, pop, hip-hop, and jazz fusion. Their latest LP PetroDragonic Apocalypse; or, Dawn of Eternal Night, is quickly shaping up to be one of their most widely celebrated records to date and sees the act diving into a sort of progressive and stonery thrash sound. Think High on Fire if Matt Pike & Co had an obsession with playing in 5/4.
It's not as if King Gizz are doing anything unheard of here; in addition to being influential in stoner metal-adjacent circles with albums like Nonagon Infinity and Flying Microtonal Banana, the group have taken full-on explorations of thrash in Infest the Rat's Nest and some stoner metal sidequests for the diverse Omnium Gatherum. For a group so world-renowned for being so genre agnostic, their ability to sink deep into this corner of metal so adeptly and consistently on this record is not just fun, but inspiring. The sound fits them so comfortably, it's hard to believe that this is the first record they've put out that sounds quite like this, and to top it all off, it's a cohesive concept album with recurrent musical and lyrical themes throughout.
The eight-minute opening track "Motor Spirit" is not just a thrilling example of sludge metal, it also serves as an overture for the album at large, as it establishes so many themes that will later appear throughout the record; there are many examples, but some immediately obvious easter eggs include the chorus of "Witchcraft" being telegraphed through a guitar solo, and a 5/4 breakdown serves as a rhythmic foundation for a key portion of "Supercell." This makes the record so unbelievably exciting and rewarding on repeat listens, which is liable to keep this one in circulation for months to come.
Beyond all the heady prog, the fuzzy riff-oriented songwriting is simply fun and catchy. It's easy to overthink and overanalyze a record like this (look what website you're on), but at the end of the day, this is a stoner metal record about dragons. This is the kind of music fit to send folks in metal-themed bars into a frenzy, with grooving riffs, blazing solos, and anthemic hooks. It's so intoxicating, and I for one welcome our PetroDragonic overlords.
-Jimmy Rowe
Nithing - Agonal Hymns
Sometimes, a casual Bandcamp find turns into an obsession. Maybe the cover art looked cool, or it was released by a trusted label, or there was an intriguing description, so you pressed play to add some variety to your listening. Two hours later, you're repeating that album for the fourth time and still can't quite wrap your brain around it.
That was my experience with Agonal Hymns, arguably the first full-length by California solo project Nithing. Released by the artist on June 13th, I only uncovered the album when it was re-released by New Standard Elite in July. Harsh, dissonant, and absolutely punishing, Agonal Hymns is already one of my favorite brutal death metal releases of 2023.
Long-time brutal death metal fans will recognize Nithing mastermind Matt Kilner as the drummer for heavyweights like Gorgasm, Iniquitous Deeds, and Vitriol, among others. Given his veteran status, it's no surprise that a pillar of Nithing's sound is the ferocious drumming. Kilner refuses to allow the listener to become comfortable at any point across Agonal Hymns, rapidly shifting between jagged beats before we have the chance to adjust. The approach works extremely well with the rest of the harsh, distorted instrumentation; the overall impression is BDM refined and distilled to a collection of dissonant edges. No vestiges of beefy death metal guitars, barely a hint of melody, just pure aggression.
If I had to summarize Agonal Hymns in one sentence, I'd say it's brutal death metal from the AI apocalypse. Synths glance off blast beats, playing into the aura of ferocity, while Kilner's growls inject just enough humanity to keep the entire record grounded. It's Defeated Sanity fused with Putridity and warped into something alien.
-Bridget Hughes
Further Listening
ABSTRACT VOID – FOREVER (BLACKGAZE, SYNTHWAVE)
I can finally say that I wholeheartedly endorse an Abstract Void release. Whether it's the new, sleeker production, or the fact that a lot of the excess has been stripped off of the composition, this is Abstract Void's best release, a true answer to the promise of synth-black or however you want to call this.
-EK
Chamber - A Love To Kill For (mathcore)
Mathcore's recent renaissance continues to serve up some incredible records over the last couple of years, and Nashville TN act Chamber's sophomore album A Love To Kill For offers some real confrontational and earth-shattering stuff. Fans of Botch and END will find much to crowdkill to with this one.
-JR
NUCLEAR POWER TRIO – WET ASS PLUTONIUM (PROG SHRED)
I'll be very honest with you, I did not expect to enjoy this release at all. I've been a bit put off by the band's gimmick (just take a look at the cover art) and I found the last two releases to be nice and not much more. However, maybe they've evolved or, more likely, maybe I'm just more receptive to what Nuclear Power Trio are dishing out with this release because I absolutely love Wet Ass Plutonium. It's pure chocolate cake (you always want more but too much will make you queasy): when you're in the mood for it, nothing tastes better. Riff-tastic, shred-a-dalic, you name it, this is it.
-EK
Sarmat - Determined to Strike (brutal, progressive death metal)
Like Artificial Brain? Imperial Triumphant? Then you're going to love Sarmat's scintillating death metal debut Determined to Strike. A bit of a supergroup of sorts featuring members from projects like Cleric, Kilter, and the aforementioned IT, Determined to Strike blends technical madness with the brutality of projects like AB and Afterbirth, creating a dizzying musical explosion that's as mind-numbingly unpredictable as it is striking. A very effective slab of weird death metal that I highly recommend to fans of more adventurous fare.
-JA
Tongues - Forml​ø​se Stjerner (avant-garde black metal)
Another great black metal album that doesn't overstay its welcome, fans of Oranssi Pazuzu and Ihsahn alike should find plenty to love in the band's sophomore record Forml​ø​se Stjerner. Opening track "Elder Fire" should give you all the introduction you need to the album's general musical direction, also serving as one of my favorite black metal tracks of the year. Tongues are no strangers to the weird, but Forml​ø​se Stjerner succeeds in both its most bizarre and straightforward moments, striking a balance that's hard to find in this style of music. It all culminates in a record that's as challenging as it is rewarding.
-JA
The Zenith Passage - Datalysium (tech death)
Californian Tech Death outfit The Zenith Passage have returned seven years after their debut record with their full-length follow-up Datalysium. Composed of former members of The Faceless, Datalysium most certainly solidifies the band's place as proper heirs to the Planetary Duality throne.
-JR
LOKUST – INFIDEL (PROGGISH GROOVE THRASH)
ARCH ECHO – FINAL PITCH (NU-PROG, DJENT)
ASTRALBORNE – ACROSS THE AEONS (MELODIC DEATH METAL)
BEAR THE MAMMOTH – PURPLE HAUS (POST ROCK)
THE GORGE – MECHANICAL FICTION (POSTY SLUDGE PROG)
MUTOID MAN – MUTANTS (SKRONKY SLUDGE-CORE)
WYRGHER – PANSPERMIC WARLORDS (WEIRD DISSO-DEATH)
RANNOCH – CONFLAGRATIONS (PROGRESSIVE DEATH METAL)
BREATHS – FLORUIT (POST BLACK METAL)
MIZMOR – PROSAIC (BLACKENED FUNERAL DOOM)
THUNDER HORSE – AFTER THE FALL (DOOM)
AURALAYER – THOUSAND PETALS (STONER METAL)
DJINN-GHÜL – OPULENCE (TECH DEATH)
RADIANT KNIFE – PRESSURE (SLUDGE PROG)
VOYAGER – FEARLESS IN LOVE (POP PROG)
EAST OF THE WALL – A NEUTRAL SECOND (PROGRESSIVE METAL)
COFFIN MULCH – SPECTRAL INTERCESSION (DEATH METAL, CROSSOVER)
OK WAIT – SIGNAL (POST-ROCK, POST-METAL)
THE ANCHORET – IT ALL BEGAN WITH LONELINESS (PROGGY PROG METAL)
WOODEN VEINS – IMPLODING WAVES (ATMOSPHERIC DOOM, PROGRESSIVE POST METAL)
KRIGSGRAV – FIRES IN THE FALL (BLACK METAL)
BALMORHEA – PENDANT WORLD (MODERN CLASSICAL, POST-ROCK)
CHRISTIAN COSENTINO/WINTERQUILT – PORTALS TO PERDITION (PROGRESSIVE BLACKENED CYBERGRIND)
MEMORRHAGE – MEMORRHAGE (NU METAL)
CLAUSTRUM – CLAUSTRUM (DEATH METAL)
DEAD QUIET – IV (DOOM METAL)
EREMIT – WEARER OF NUMEROUS FORMS (PROGRESSIVE FUNERAL DEATH DOOM)
GRANT THE SUN – VOYAGE (PROG METAL)
BRÍI – ÚLTIMO ANCESTRAL COMUM (NOISY PROGRESSIVE POST BLACK METAL)
PROJECT: ROENWOLFE – PROJECT: ROENWOLFE (ANTI-FASH POWER THRASH)