It's with a Heavy heart I write this final introduction to Rotten to the Core, a column started many moons ago by grindfreak Matt McLennan and raised from the dead with new purpose by yours truly three years ago. The column isn't dying or going anywhere, fear not – but I am. Going somewhere, not dying. Yeesh, this isn't going well.
I joined Heavy Blog just after the pandemic hit. I'd taken a few years off from the whole metal and hardcore scene and had just been sinking my teeth back into the verdant crops of the underground when Eden gave me a chance to write. The blog immediately became a way for me to stay connected and involved in the music that helped shape me as a youth. I cannot thank him or the other editors and staff enough for taking a shot on me. It's been an honor and a privilege to help build this column into what it's become: a diverse, full-spectrum look at all the best underground -core and bleeding edge pioneers of moshable music the scene has to offer. I'm proud of the work I've done here and wouldn't change it for the world.
As with all things though, circumstances inevitably change and it's time for me to mosey along. You'll be in good hands from here on out; I've recruited Trent to take over and wouldn't entrust you all to anyone else's tastes but his. I'm gonna go sell hot sauce to white people on TikTok now. Thanks for everything, y'all. Be good to each other. I love you.
-Calder Dougherty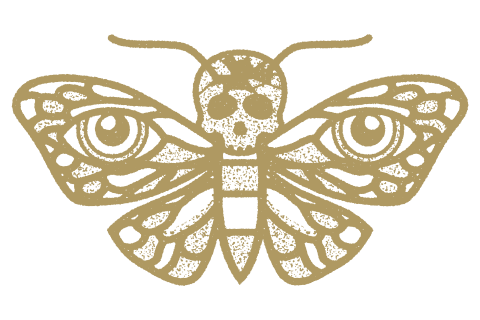 The Wall of Death
Sleep Token - Take Me Back to Eden (progressive metalcore, art pop)
Sleep Token's breakout third LP Take Me Back to Eden was, for about two whole weeks until the Avenged Sevenfold album came out, the most controversial and divisive metal record to land all year. This enigmatic masked band and their melodramatic blend of metalcore, hard rock, pop, prog, and contemporary R&B divided audiences into love-it or loathe-it camps, even within the ranks of Heavy Blog staff. As a reformed djent kid put off by the band's past material, I was ready to keep ignoring Sleep Token, but as with many, I got swept up in the meteoric rise following the release of album single "The Summoning" with its bait-and-switch funk and soaring choruses. I was skeptical of the hype - god I wanted to avoid it - but this album right here is fucking magical.
Yes, masked band-leader Vessel's incredibly British affectations and pop sensibility take some getting used to, but my album of the year in 2022 was very nearly The 1975's Being Funny In A Foreign Language, so I was primed and ready to adore Take Me Back To Eden, particularly with the very 1975-informed "DYWTYLM." I grew up with Elton John's music, so the piano-led balladry of closing track "Euclid" is wonderfully nostalgic. People like to compare the arena rock exhibited on this record to Imagine Dragons at its worst and Breaking Benjamin at its best, but I cut my teeth on Breaking Benjamin in high school. An early highlight of 2023? SZA's SOS. So consider me delighted with the club-ready R&B sections of "Ascensionism". Throw in ridiculously low guitar tunings with breakdowns and post-metal atmospheres and you've got a record that's practically tailor-made for me.
The fusion of genres on this record are so uniquely and expertly made that it's no wonder that Sleep Token have fast become the metal band of the moment, during a time when genre agnosticism is at an all time high among zoomers. I'm sure the teenage version of me would be distraught over a metalcore band using trap hats, 808s, and autotune. I hated the first Issues album when I heard it, but Issues walked so Sleep Token could run. Loads of people seem to absolutely hate this record, but it's just so endearing that I can't help but love it. I mean, you're not gonna catch me parroting the Worship stuff, but I'll be scream-singing these songs in my car for months. The idea of guilty pleasure is out, anyhow.
-Jimmy Rowe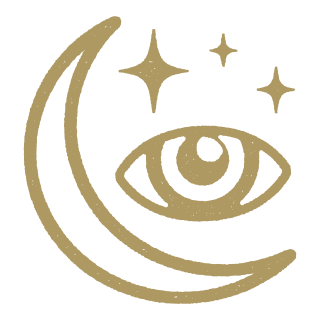 The Crowdkillers
Suffering Quota - Collide (grindcore)
One of the most personally frustrating trends of recent years in grindcore has been the encroachment of the slick, quantized production so common among modern technical death metal bands. The implementation of that production style, in this writer's humble opinion, often has the effect of sterilizing the recording, subsequently sucking the emotion right out of it. Unfortunately, this production style has been adopted by some of grindcore's most recognized names over the last few years. But carrying the torch for a more traditional, rawer production style are Dutch grindcore veterans Suffering Quota on their newest full-length, Collide.
Just like the band's previous release, Life in Disgust, Collide was recorded live in studio. There is an immediacy, as well as an appealing disorderliness, that accompanies live studio recordings, and this seems especially true for a genre notorious for its extreme speed. Early recordings from celebrated grindcore bands, such as Napalm Death and Repulsion, displayed a frenzied urgency in their writing that came through in the imprecise performance and muddied production of their early work. These are recordings that sounded as if they ran the risk of spiraling out into complete unstructured chaos. Not all of these aforementioned foundational recordings were recorded live in the studio necessarily, but Suffering Quota capture the urgency demonstrated in those embryonic recordings.
While elements of Suffering Quota's songcraft and production recall the aforementioned traditional, more straightforward grindcore, there is a technicality on display in Collide that reflects the current state of modern, more complex versions of the genre. There are certainly riffs on Collide that are a bit more primitive (in the best way possible), but some tracks display an intricacy that rivals some modern grindcore bands' technical prowess. "Drown", for instance, begins and ends at a frantic pace, and sandwiched between those two sections is an off-kilter rhythm that vacillates between measures of 7/8 and measures of 8/8, the latter of which is punctured by dissonant major seventh intervals that wouldn't sound out of place on a Discordance Axis album.
As implied earlier, Collide is not solely focused on speed and technicality. Suffering Quota aren't allergic to straightforward grooves as songs like "Pig" and album-ending "Scorn" make abundantly clear. The groove toward the beginning of "Pig" could be mistaken for a simplified version of the oddly-timed beat in "Fucktoy" by Brutal Truth, a band that seems to have had a strong influence on Suffering Quota. The middle section of "Scorn" contains a vaguely tribal toms-heavy groove before turning into a stomping rhythm that would be sure to move even the meekest of moshers.
This is all to say that Suffering Quota has carefully balanced, along with their death metal, crust, and hardcore influences, the primitive rage of their grindcore forebears with the technical expertise of their peers. Considering that Collide is the third high-quality full-length in as many releases coming from these Dutch masters of grind, it is well past time that Suffering Quota gain the recognition they deserve as executing excellent grindcore that stays true to the original vision while helping to push the genre forward.
-JD
Thus Spoke Zarathustra - Act Like You Don't Know (myspace deathcore)
The deathcore genre has had a few paradigm shifts over the past three decades. It has evolved with developments in recording technology and software, and new trends and techniques in song-writing and technique. The late 00s especially had a really distinct sound that we're starting to hear more new bands refer back to. Notably there was more melodic metalcore influence, a genre in itself influenced by the Gothenburg melodeath scene. This style has come to be referred to as the myspace deathcore revival, and the new solo-project of Andy Reynolds, Thus Spoke Zarathustra are one of the best new acts doing it. Their debut album (or second EP?) Act Like You Don't Know spans 8-tracks over a brisk 18-minute run-time, including 3 tracks previously released on their shorter EP out last year. Once again this release has been picked up by the rising label Ephyra (Balmora, Razel Got Her Wings etc.), a growing hot-bed for that throwback sound.
With their name taken from the famous essay by Nietzche, the lyrics follow a predictably nihilistic approach, also alluding to the concepts of eternal recurrence which is a central theme of the late 1800s writing. Though you might not expect it based off the quality song titles such as "Artery Records Could Never" and the curious shoutout to Excide guitarist in "The Gage Lanza Tapdance Extravaganza". Beyond the themes - if you're introduction to deathcore came from the likes of early Salt the Wound, Suffokate, Suicide Silence or the underrated  From the Shallows, the nostalgia trip here will have you living room moshing in your gym shorts. This band just fully embraces every trope from that era and nails the execution. The mix of high and low screams and gutturals, simple but effective melodic At The Gates riffs, moshable breakdowns, TV and film audio samples, even the alternating scream to tough-voice spoken word to scream repeating the same lyric trope in "Allison Morkin" is just perfect. For songs that are fairly formulaic at their core, this thing has great flow and replay value. Just pure brutal fun that reminds me why I first got into this genre.  
-Trent Bos
Jeromes Dream - The Gray In Between (screamo, noise rock)

Early 00s screamo legends Jeromes Dream re-emerged again this year with a follow-up and the arguable course-correct to their contentious 2019 comeback album LP. On The Gray In Between, Jeromes Dream have diverted back to their roots and away from the shouty post-hardcore of LP. This is the JD revival Seeing Means More Than Safety (2000) fans have been waiting for. The emoviolence, the frantic mathcore riffs, the desperate screams and unrelenting passion.
The Gray in Between saw the introduction of Sean Leary on guitar, notably of fellow screamo legends Loma Prieta, but also hot newer acts like Elle and Stormlight. While this is a return to the form of their debut which is hard not to compare it to, with the addition of Sean and shift from their 2019 album, it also feels like a new beginning. These are tracks that feel like they're meant to be experienced live with their squealing energy and unbridled emotion. And with them just wrapping up a US tour, it's clear that this comeback was for more than just themselves, but a commitment to a screamo scene that's always been about the community. With a sound that many didn't see coming, Jeromes Dream have somehow put out their best album to date, a ripe 26-years since their formation.  
-TB
Death Goals - A Garden of Dead Flowers (mathcore, screamo)
#DeathGoals. One of the most exciting new two-pieces from the UK returned in May with their sophomore LP A Garden of Dead Flowers, out now on Prosthetic Records. We've raved about Death Goal's 2021 debut The Horrible and the Miserable previously on this column for their mix of chaotic metalcore and screamo, and unabashed love for panic chords. Well all of that is back again this year, however they've unapologetically embraced their sass roots and queer identities even further this time around and we love them for it. A Garden of Dead Flowers also has more range, including the occasional melodic and clean chorus and a softer side, as well as more diversity in the harsh vocals. The duo alternate with their prominent screamo wail and a more pained shouted vocal style for some effective contrast. There's also more diversity in the song writing here, as they pack a lot of unpredictability and nuance into the 29-minute run-time. They can go from punky Birds in Row sounding emotional depth, into manic bouts of hostile mathcore, always with sincere passion.
-TB