Why yes, we keep spending money on antiquated media, but apparently so is everyone else, so we can't just whiff it on the vinyl drops. Here's our regularly irregular monthly-ish rundown of recent purchases of physical media, including a handful of metalcore classics from Cave In and Protest the Hero, the bookends of the Wormed discography, Liturgy's submission for AOTY, and buyer's remorse on an AFI bootleg. Let's go.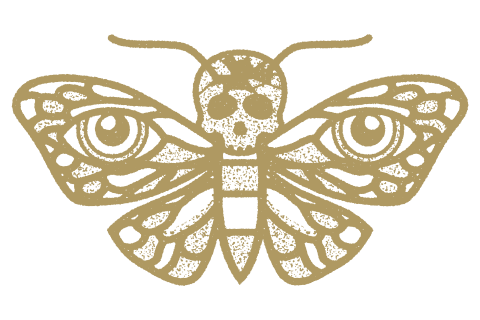 AFI - Sing The Sorrow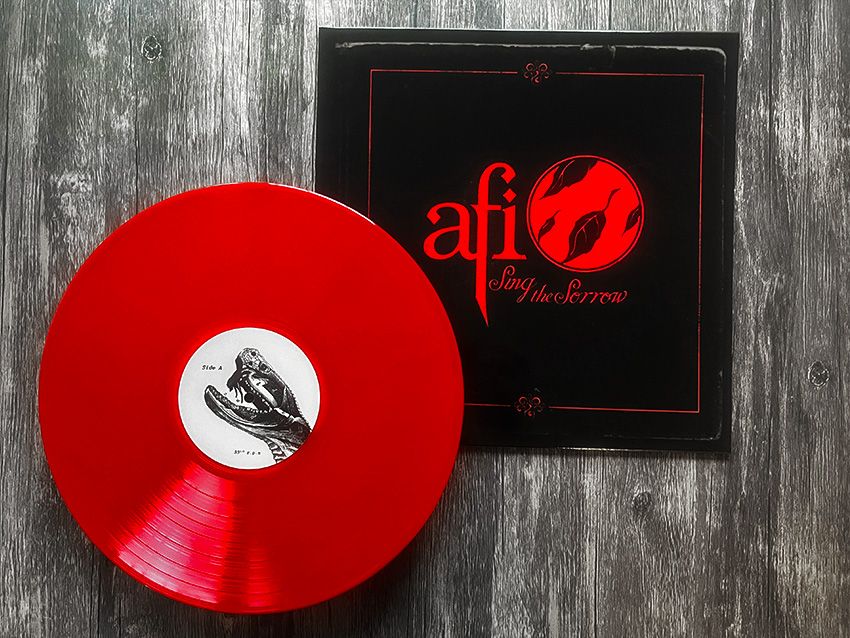 Unofficial, Red
After my very pleasant experience with my first-ever bootleg in Limp Bizkit's Still Sucks, I went ahead and purchased some more bootleg copies of out-of-print or never-before-printed records from the Australian record store. Unofficial LPs from JPEGMAFIA, Breaking Benjamin, Linkin Park and Jay-Z (yes), and Chevelle litter my shelves now, but I'm here today to talk about the only regret I have out of the bunch: AFI's Sing the Sorrow.

Sing the Sorrow has long been out of press for over 20 years, and even bootlegs were highly sought after, so to my mind, either I grab this new bootleg run while I can, or miss out. FOMO at work. So I purchased the single LP and had it shipped from Australia to the tune of $60, all said and done. I placed the order on February 24th. I received the record about a week later. On March 10th, two weeks after purchasing the bootleg, the band announced an official repress that I have since pre-ordered through my local record store.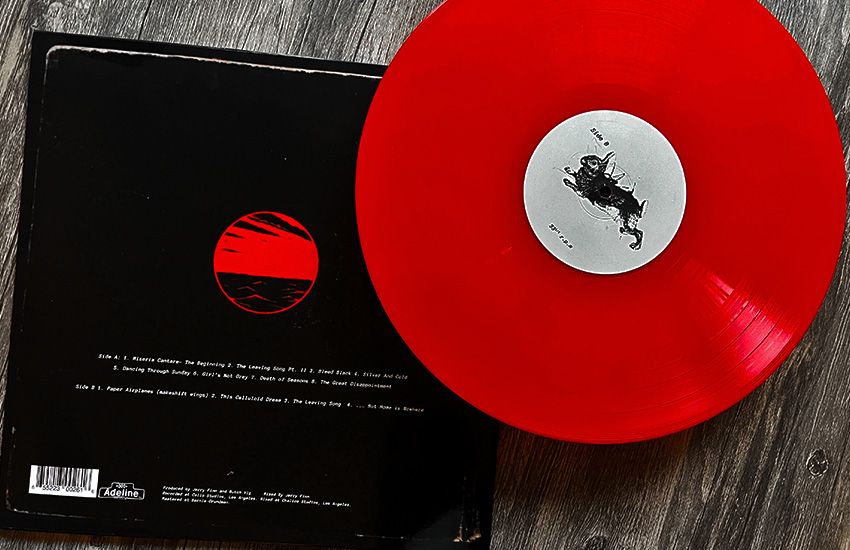 It wouldn't be so bad if this bootleg wasn't so terrible. I can handle the blown up .jpeg file on the cover with pixelated artwork, but this nearly hour-long album is crammed on a single LP. The sound quality essentially amounts to a YouTube rip; low bitrate and quiet, yet compressed to shit. It's audible sure; I cut my teeth on cheap off-brand mp3 players with limited space and would cut the bitrate on my downloads low enough to cram in more music, so I'm not overly prejudiced against some sizzly hi-hats. But had I waited two weeks, I could have spent that same money on a very generous official wide-release on 2xLP. Talk about buyer's remorse. I'm most certainly going to wait around for the repressing of Decemberunderground, but hopefully they don't wait until 2026 on the 20th anniversary or I might just cave.
Go buy the official repress | Discogs
---
Cave In - Until Your Heart Stops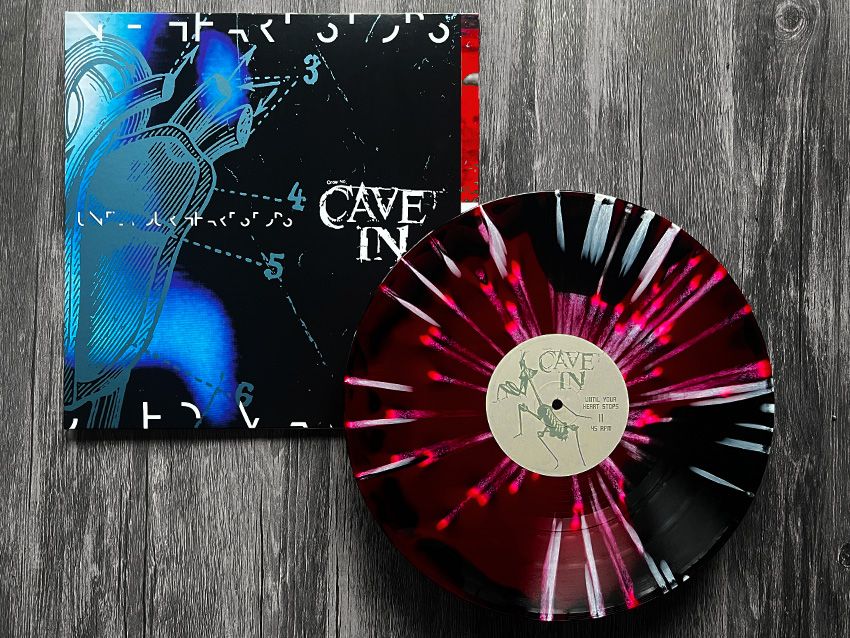 Merge with Splatter /553
Relapse Records
Massachusetts metalcore outfit Cave In have attained legendary status and, as far as I noticed, have been getting their flowers over the past decade for being so influential and consistently excellent during their formative years throughout the 90's and 2000's, particularly in the wake of the passing of bassist Caleb Scofield in 2018, the band's reunion, and celebrated comeback record Heavy Pendulum in 2022. Their debut LP Until Your Heart Stops, originally released in 1999, is classic metalcore in every sense of the word, combining metallic Slayer-esque riffs (particularly on tracks like "Terminal Duty" and the title track) with throaty shouts and pummeling breakdowns. Post-hardcore, prog, and sludge also come into play and foreshadow the band that they would eventually become as they embrace doomier riffs and space-rock leads in subsequent records.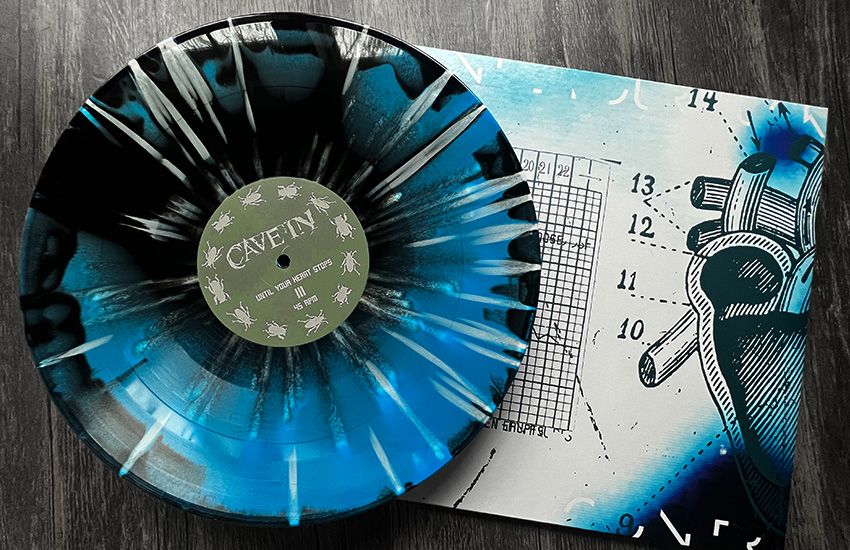 I'm a late fan of Cave In. In the 2000's when I discovered metalcore, their style wasn't what I was looking for as a fan of Killswitch, Trivium, and the like. By the time I circled back around to them via the mathcore to Converge pipeline, Cave In didn't have enough mathy weird shit to keep me interested in that frame of life. Now, in my twilight years (30's), I absolutely adore this transitional period of metalcore, and I'm happy to see a renaissance of sorts via vinyl represses putting out these seminal 90's records. I revisited Until Your Heart Stops in recent years and was floored by it, but didn't have an opportunity to purchase it and filed it away in the back of my mind until Relapse came through with a surprise drop in early March. The notification of the drop came through via email at the top of my phone screen, and I moved through the checkout process through the most limited of the 2xLP variants available on the Relapse website and was able to check out successfully. A 4xLP box set featuring demos and bonus tracks set was also made available for the superfans, but I'm not really that deep into it to justify the $80. Almost immediately after I made my purchase, the floodgates had opened and Relapse's webstore would be down for hours. By the time it came back up, this specific variant was gone. I've been saved on these drops by being chronically on my phone, so I'd highly recommend signing up for any email list you can find for bands and labels you enjoy.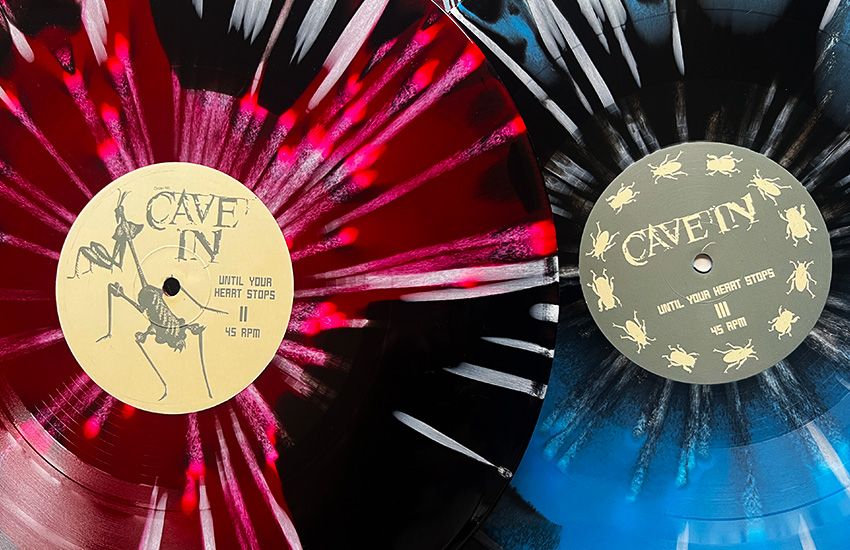 Relapse Records is pretty much a given when it comes to labels to keep an eye on. Perhaps their new releases in recent years have lacked the punch they used to have, but their broad and highly influential catalogue and their ability to license classics such as this reaffirms their status as a legendary label in the genre of alternative and extreme music. Their physical releases also tend to be fairly priced, with great care taken to product design and quality. Until Your Heart Stops is no exception. This is a 2xLP presented in a gatefold in some standard paper sleeves that you'll want to swap out for poly-lined antistatic inner sleeves like those from Mobile Fidelity or Vinyl Style. There's also a two-page insert with additional artwork, lyrics, and live photos for those feeling nostalgic.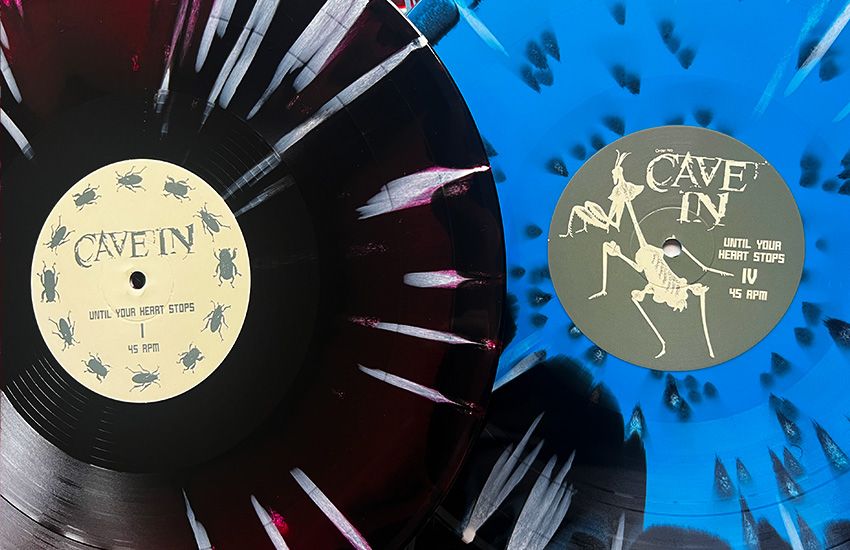 The LPs are wonderful, with loads of variation between not just the two discs, but all four sides. LP1 has a red merge where LP2 has a cyan merge, and each side has a different intensity of the effect. The 45 RPM speed also lends itself to some great sound quality for this album, which has been remastered. After a surface cleaning with a solution and a microfiber brush, I can't say I have any complaints at all in terms of surface noise or playability; it plays through perfectly on through its ethereal and noisy conclusion.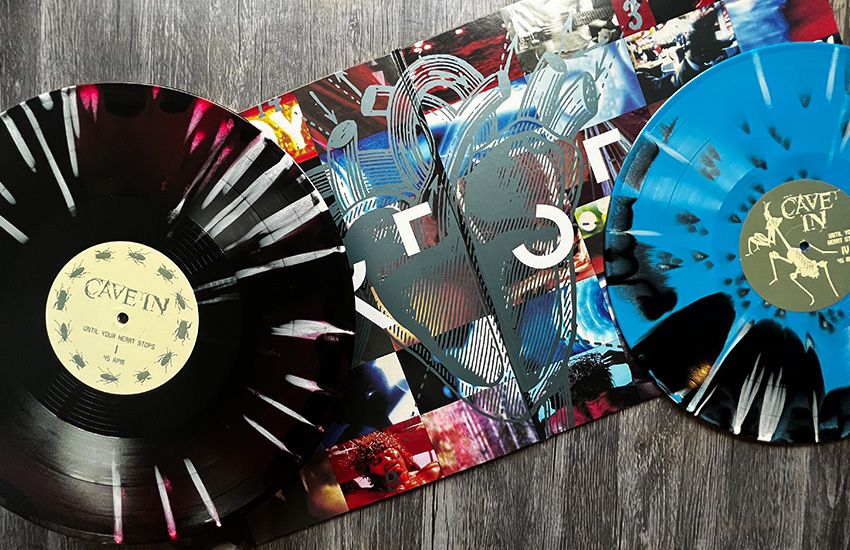 Having a record like this next to releases by The Dillinger Escape Plan and Botch makes me feel like I'm putting together a nice little through-line on late 90's metalcore. Hopefully we can get a new run of Jupiter next. I don't own a single Converge record though, come to think of it. I oughta fix that whenever I can when they drop another line of Jane Doe LPs. And not the live ones, either.
This variant is sold out, sorry! (Other variants available at Relapse) | Discogs
---
Liturgy - 93696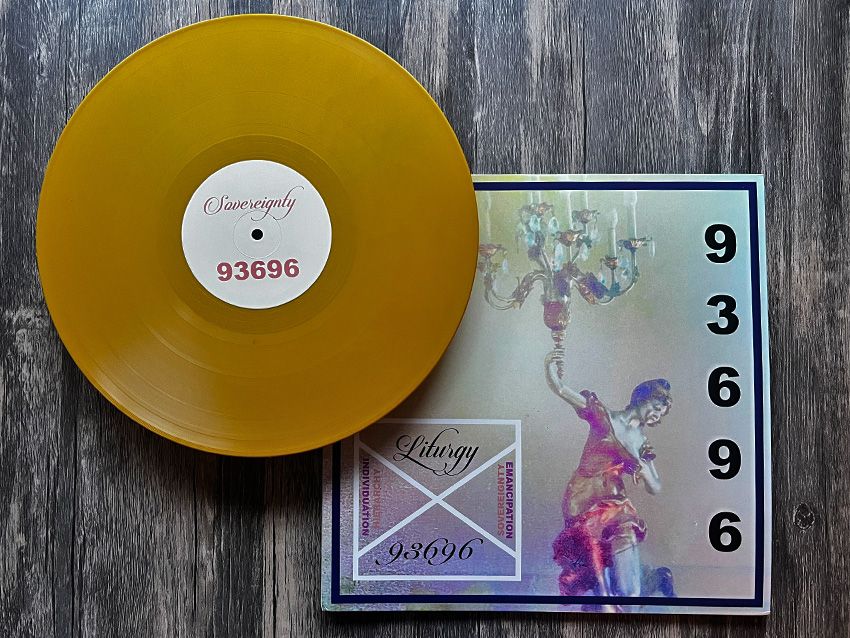 Metallic Gold
Thrill Jockey
Sporadically throughout the previous year, I came to discover my love of avant garde and experimental black metal act Liturgy through a deep dive in their discography, quickly scooping up most of the back catalogue on vinyl (I still need Renihilation and The Ark Work). Around the holiday season, their latest record 93696 was announced and opened up to pre-orders, and I was quick to jump in. I'm a particularly big fan of the band's recent output, with 2019's H.A.Q.Q. and 2020's Origin of the Anomalies opening up the spectrum of sound enormously, with operatic and orchestral arrangements pushing this so-called Transcendental Black Metal project to more ethereal highs. 93696 may very well be the band's greatest work to date, elaborating further on the band's more elevated ideas and quickly landing as an early AOTY contender as far as I'm concerned.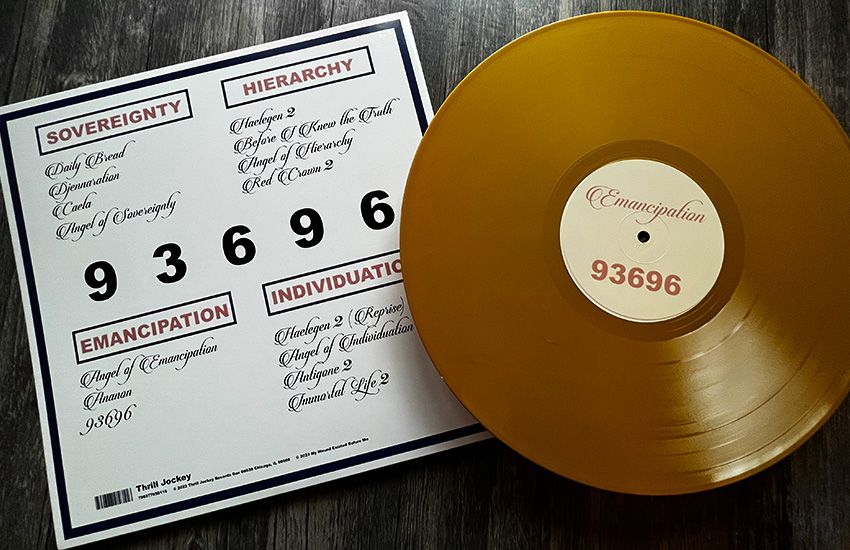 I had waited until this came in to listen to the album properly, and I'm not at all disappointed. 93696 is every bit as challenging and experimental as I had hoped, elevated by how moving the music often is. Sure, the weirdo black metal is challenging, but with orchestral movements swelling throughout this thing, it's honestly transcendental.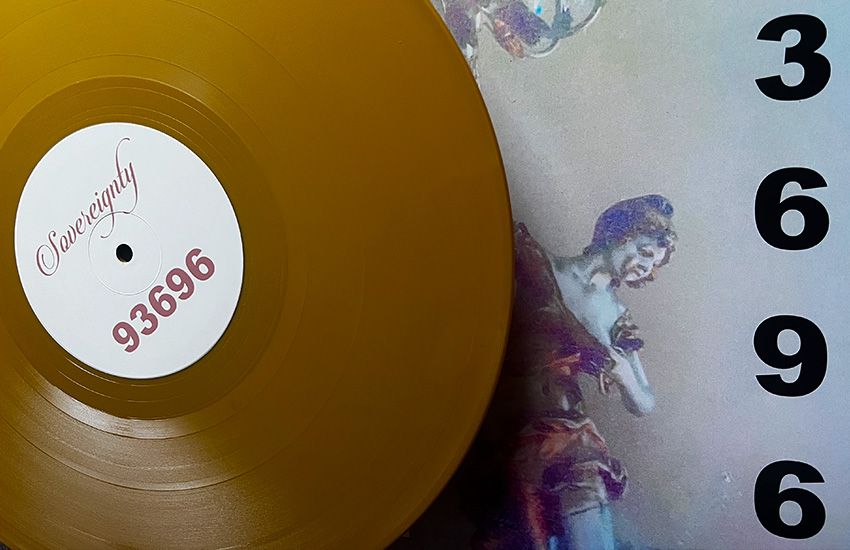 I wanted to get in early, and I'm glad I did, because this first edition gold LP sold out by the time release week came and went. The metallic gold wound up being more of a mustard yellow, but I think we can live with it. I enjoy the band's consistent and unique aesthetic, and the packaging reflects this continued thematic through-line.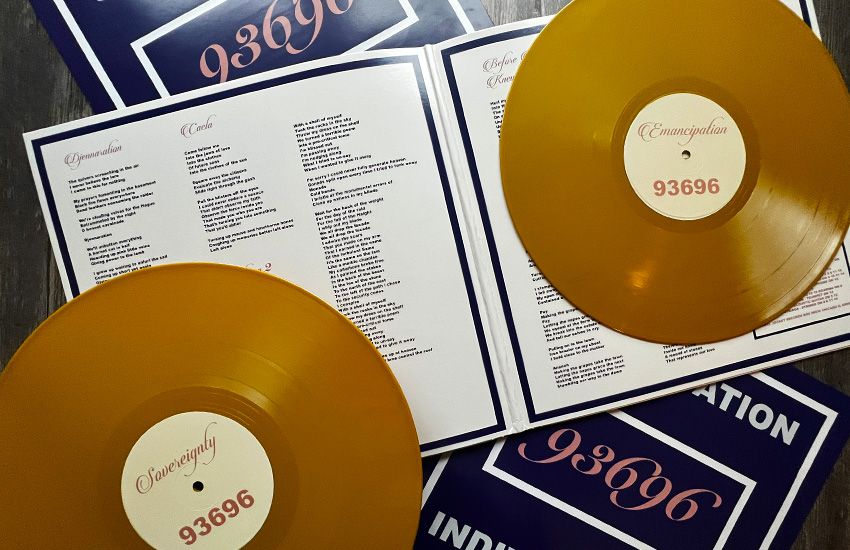 Thrill Jockey, who has worked with Liturgy on and off throughout their discography, did a great job with this. This is a dense album, and it sounds pristine with no playback issues to speak of. The production fits the format, and the aesthetic consistency throughout makes for a worthwhile addition to the collection. It also happens that this is easily one of the best records to come out of extreme music circles in the first half of 2023, so picking up a copy is a no-brainer.
This variant is sold out, sorry! (Other variants available on Bandcamp) | Discogs
---
Protest the Hero - Kezia & Fortress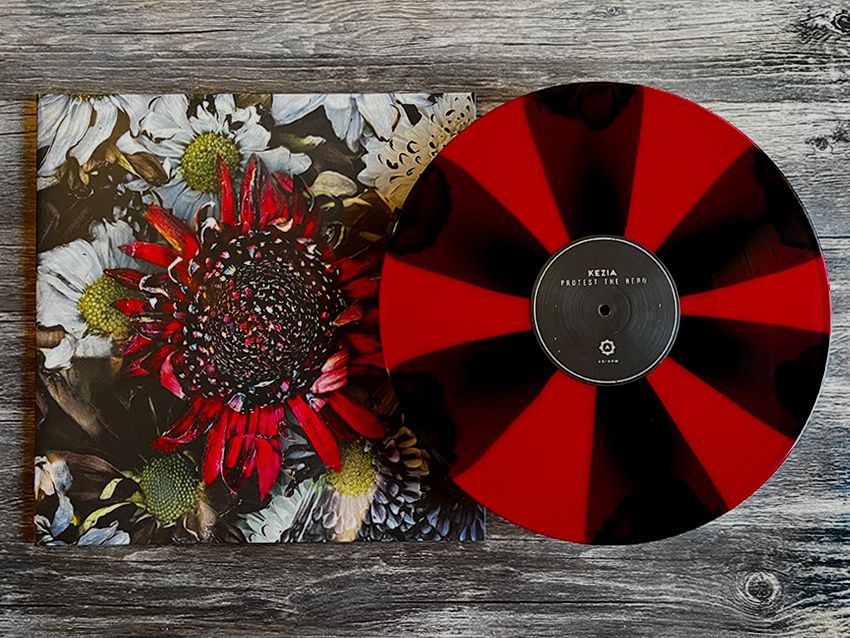 Red and Black Cornetto /1000
Sheet Happens Publishing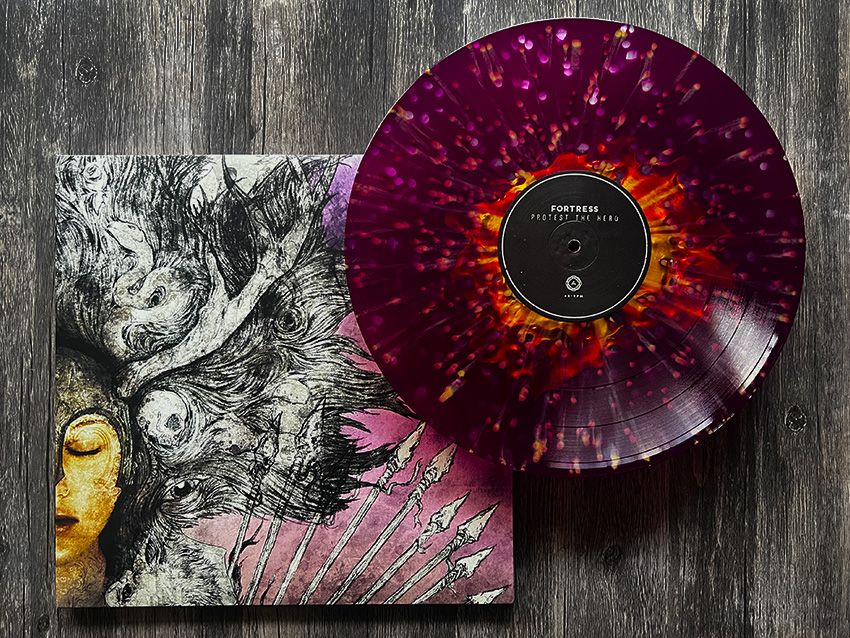 Pine Box Burst [Translucent Grape with Gold Nugget Blob + Gold & Clear Splatter] /1000
Sheet Happens Publishing
I'm going to double up on the reviews for a handful of releases this month. First up are the first two full-length albums from Canadian progressive metalcore outfit Protest the Hero, Kezia and Fortress. I had copies of both of these from over a decade ago that I likely purchased second-hand on eBay, and neither of them particularly well-kept before I bought them. They mostly sat on a shelf undisturbed in the years since. I had felt nostalgic for some classic Protest, so I pulled them out and was pretty dismayed at the state and sound of them. My copy of Kezia was an original black pressing and Fortress was in a gorgeous purple, but both albums were crammed into single LPs and sounded like trash. Fortress was passable, but Kezia had a scratchy hiss that remained through some deep cleaning. It just wouldn't do, so I pulled up Sheet Happens Publishing, a tablature company and label that is closely associated with the band, and was delighted to see that the two records were not only available, but appeared to be a vast improvement on the original pressings.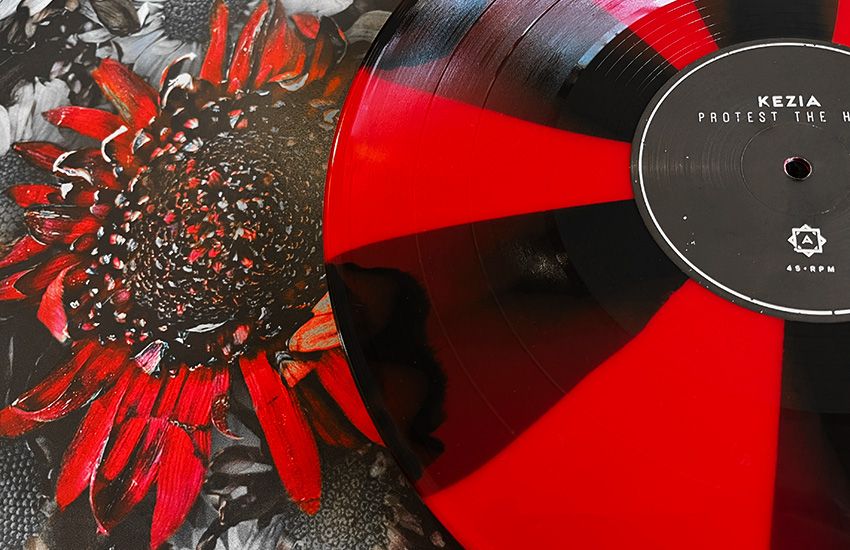 Both albums are 2xLPs with gatefolds that offer alternate takes or crops of the original album art. The packaging offers no text of any kind save for the artist and album title on the jacket spine, which is a level of minimalism which I can appreciate. As much as I enjoy having lyrics and liner notes, these classic albums can speak for themselves. No barcode, copyright info, nothing. Just records in sleeves. Pretty bold of Sheet Happens and the band for that.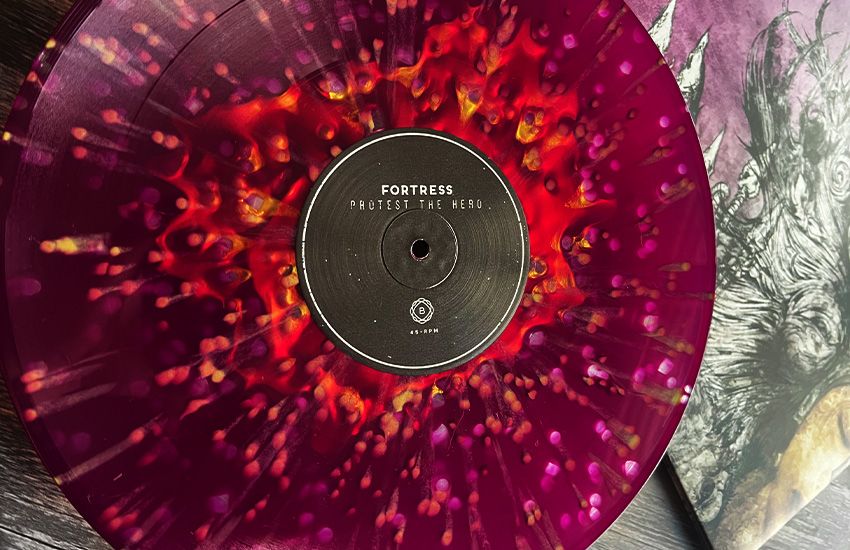 Both albums have incredible variants in their own right. Kezia's pinwheel variant just feels suitably floral, but the real MVP of this duo is Fortress' Pinebox Burst variant. The photos don't do it justice; it's easily the most gorgeous vinyl pressing I own. It has some real depth to it, and the pockets of clear are stunning.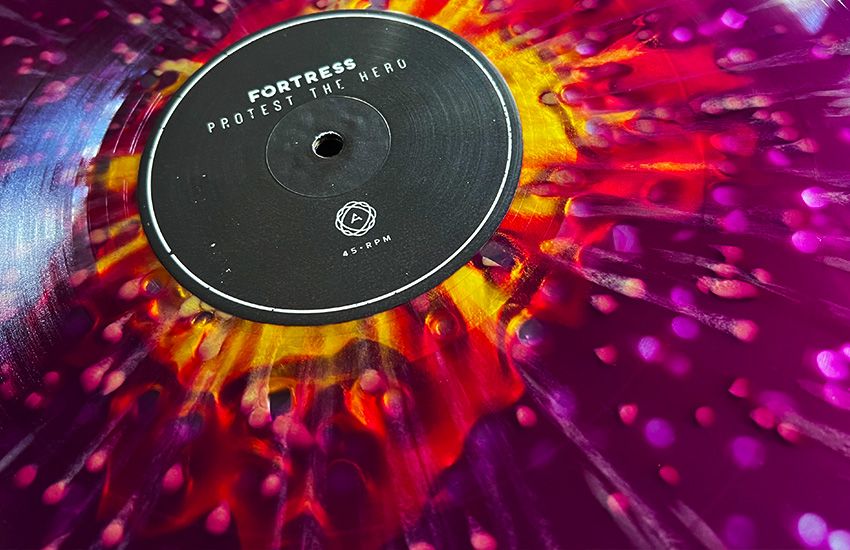 Pressed at 45 RPM across two LPs each, these two records sound fantastic. I had no questions as to the quality of Sheet Happens releases, as their handling of Palimpsest left me completely satisfied in the past. I'm incredibly happy with how these turned out. Playing nearly flawlessly, I'm ecstatic to replace the worn out and blemished classics on my shelf with these.
Kezia for purchase at Sheet Happens | Discogs
Fortress for purchase at Sheet Happens | Discogs
---
Wormed - Planisphaerium & Metaportal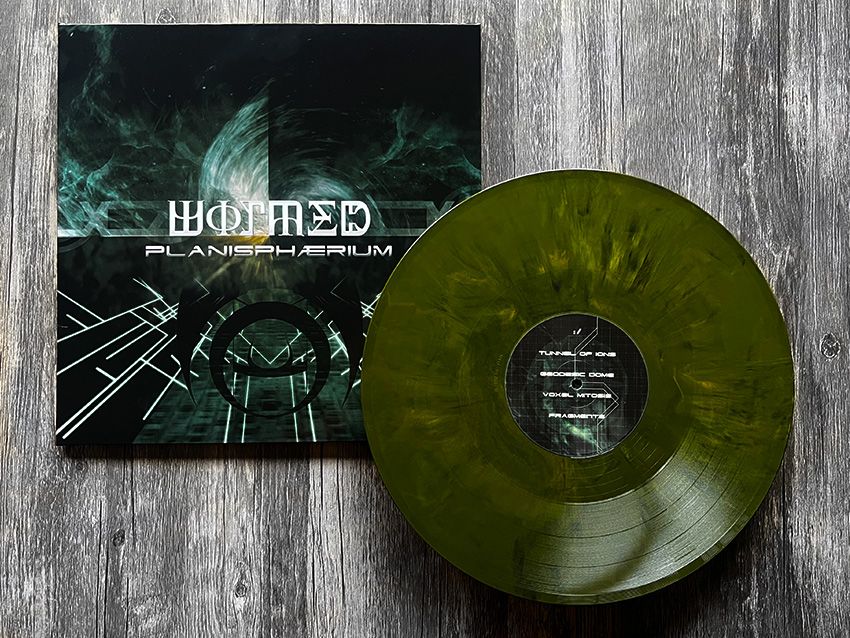 Opal [Mineral Yellow, White, and Black Marble] /75 hand-numbered copies
Throne Records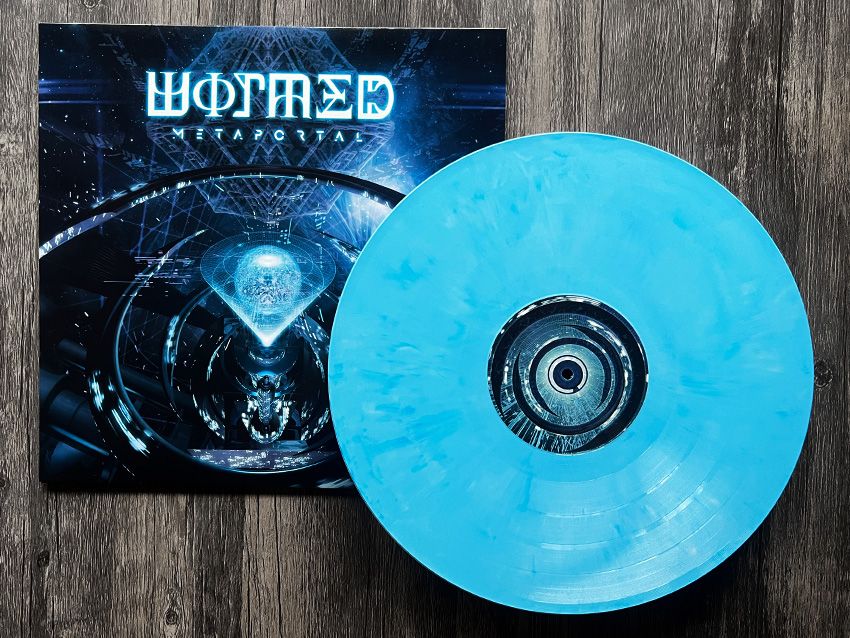 Stratosphere [Icy Blue & White Marble] /75 hand-numbered copies
Throne Records
Another double-up package deal for you today, and that's Planisphaerium and Metaportal, the first and last releases from Spanish tech death outfit Wormed on vinyl for the first time ever, pressed by small Spanish label Throne Records. I'd never heard of them previously, but they've been around since 2001 and have put out releases from The Ocean and Ulvesang, so I assumed they would be quality. I've been a fan of Wormed's weirdo sci-fi tech slam for years, and own their two most well-known and widely available records Exodromos and Krighsu, so I've wanted to complete the discography for some time. The band have teased this release since Metaportal's 2019 release, so it's good to finally see it come to fruition.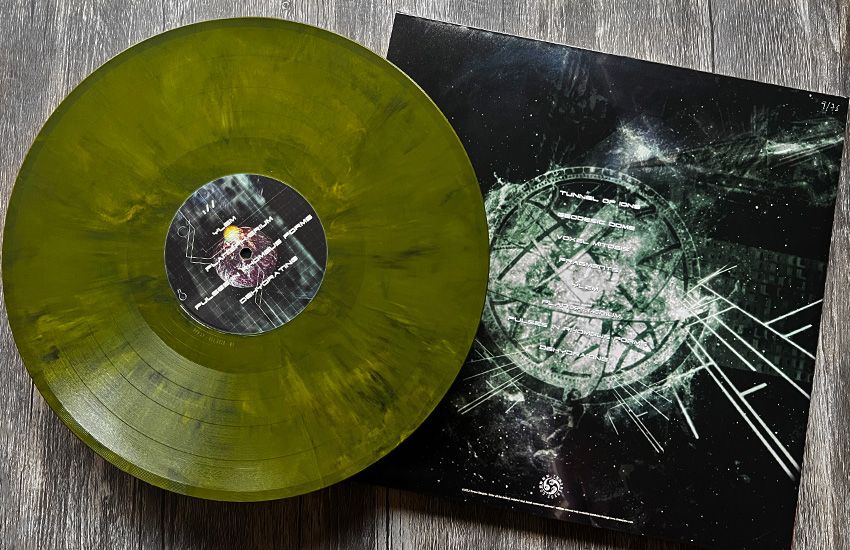 I've never particularly been a fan of gloss coatings on vinyl jackets, but the campiness of Wormed makes the sheen feel appropriate. These two records were pretty limited at 75 hand-numbered copies per variant, so I was quick to pounce when the drop was announced. They moved slower than I anticipated; Planisphaerium has sold out from the label, but it was far from instant. Distro copies from Meteor Gem out of Chicago are available at the time of this writing, so if you're interested, jump quick.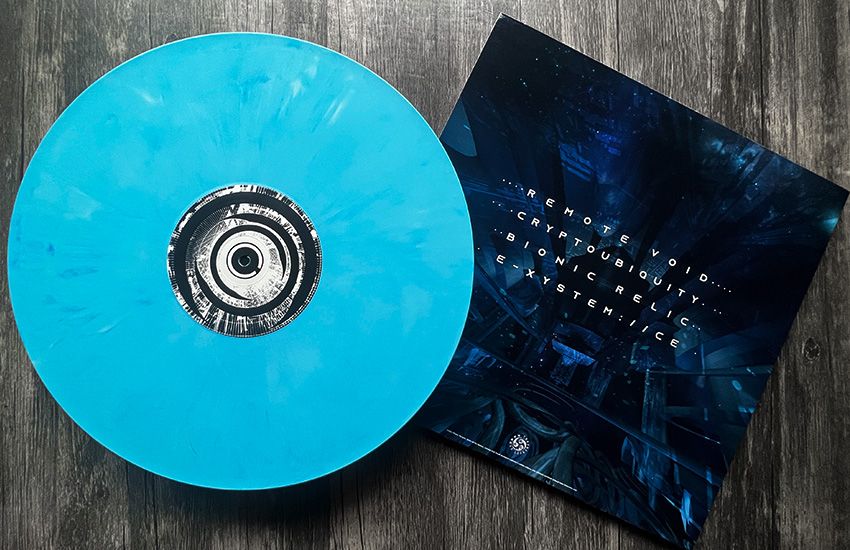 The hand-numbering aspect feels like it was a second thought here, and I had almost completely forgotten about it until I saw some fine-point silver marker in the corner on the back. Pretty unceremonious for it to be such a selling point, but we're not really here for that; we're here for the music. Death metal is usually fantastic on vinyl, and the thick and punishing nature of Wormed feels right at home, particularly with the remaster of Planisphaerium from none other than Colin Marston (Krallice, Gorguts). I complain a lot about cheap pressings of dynamic music leaving bare the limitations of the medium – not saying these releases are "cheap" – but Wormed aren't particularly dynamic or subtle at their baseline, so even if that were the case, I wouldn't anticipate any major issues, and I haven't experienced any here. If you're wanting shrapnel blasted in your direction in zero gravity, this band and these releases deliver.

Metaportal is available for purchase via Throne Records | Discogs
Planisphaerium is sold out, sorry! | Alternate variant available at MeteorGem | Discogs
-Jimmy Rowe