For those familiar, you never really know what you'll get with a new Cicada the Burrower release, and of course Blight Witch Regalia is no exception. There's plenty on this latest release that threads back to 2021's wonderful Corpseflower, but there's also a significant measure of trip-hoppy flavor that harkens back to Cameron Davis' other project, Devour Every Star.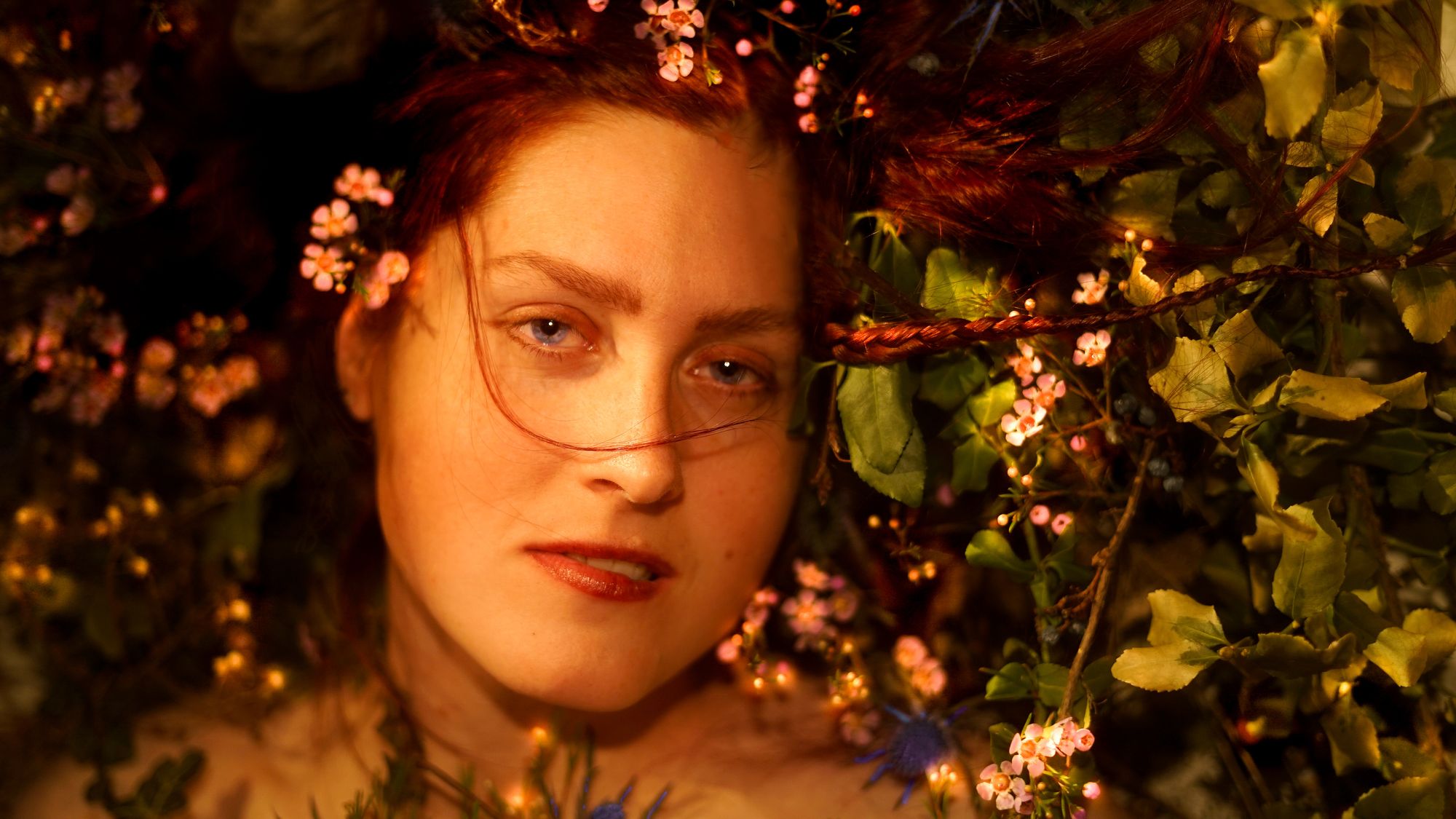 This makes for an interesting, at times Brií-esque vibe where blackened themes find good company with trance and breakbeats, witch house and contemporary pop, and an Ulver-like noir feel. For me, Blight Witch Regalia feels more nuanced and fully fleshed than previous Cicada the Burrower releases. The rhythm department is significantly more intricate and varied—there are some sneaky catchy snaking bass lines to be found in there—and the synth interplay is often lush and layered, ghostly and bright, contrasting and mysterious.

"So much has changed since I released my last record, Corpseflower. I started hormone replacement therapy. It is such a strange and miraculous thing to endure. I watched every part of me change. Those parts of me that I thought were immutable, everything from my skin to my sexuality. It is all so unfamiliar now. I wrote Blight Witch Regalia to help me work through all that difference. To understand myself. To grieve the loss of who I once was. It's a reflection of my experiences these past two years. My love. My trauma. My hope. It is a beautiful and terrifying sound I have never felt more alive."
—Cameron Davis, Cicada the Burrower

Each song finds its footing quickly, bounding between abrasive clashes and panoramic atmosphere-setting with an ease that sometimes belies these relatively short compositions. There's a lot happening, like there's always something else that seems to bubble up; a hook will sink in or an unexpected melodic moment will twist your ear ("Make Still This Beating Heart" is instantly amongst my favorite tracks of the year), it's consistently rewarding in curious ways. Dig in already!

Blight Witch Regalia releases tomorrow, April 7, via Blue Bedroom Records with CD pre-orders still available now.