The Prog-nosis! Whatever shall I do with you, a column as neglected as the style of music that it is dedicated to? I think I shall do with The Prog-nosis what I have done with progressive metal in general - kept the flame alive but, reluctantly, removed the genre from active rotation. The Prog-nosis, in like-kind, shall return when I find something, or two, worthy enough to dedicate a column to. And that's indeed what has happened this time around, as I have two excellent albums that should set your aching heart, aching for guitar/synth unisons, for groovy progressive riffs, and for emotive, cheesy vocals, a little bit at ease. From time to time I shall return, like a thief in the night, to leave a tasty morsel of progressive goodness at your doorstep. Except do not wait for me, as a watched pot never boils. Or something. I'm tired of mixing metaphors. Onto the prog!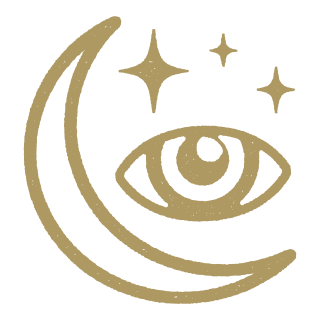 Ice Age - Waves of Loss and Power
It is no secret that the age of the muscular, groovy, and technical progressive album has long passed. While bands like Threshold or Dream Theater are still around, they have drifted far from their mid-career antics, where the chunky riff ruled side by side with redolent synth, soaring vocals, and the unison guitar solo. But there are some of us who still love that style and the contrast which it brings, offering up albums that are both intriguing and viscerally moving as they channel progressiveness and heaviness to equal degree. For us, finding an album that does it well is a true treasure, perhaps a treasure great enough to get us to revive a fading column about progressive metal? At least that is the case with Ice Age's Waves of Loss and Power, an album wholly dedicated to that hard to execute balance between the powers of intricate metal and hard-hitting riffs, dedicated to the art of the heavy progressive metal album.
The biography of Ice Age makes total sense in light of this opening paragraph. The band released their debut, The Great Divide, in 1999 AKA the golden age of the heavy progressive album (this is, after all, the year that Metropolis Pt. 2: Scenes from a Memory was released, alongside Dreaming Neon Black and Tonight's Decision). The band then quickly followed up with Liberation but then fell off the map, only returning this year with Waves of Loss and Power. And let me tell you, what a return it is! It's as if those millennial vibes have come back in all of their glory, channeling the sort of sleek, heavy, and technical music that I described above to great effect.
Skip on over to the third track, "Perpertual Child, Part II: Forever" (yes, these guys are continuing a multi-track suite from their first two albums because of course they are) for a taste of this. Listen to the emotive and contemplative softer verses and how much they conjure Falling Into Infinity's more melancholic moments. Hear as the heavier riffs of the verse burst forth from these somber compositions, conjuring that delicate balance I referenced above with great synth/guitar unisons and groove. Keep going into the track and you'll find your many-noted solos, your more drawn out affairs, emotive vocals and lyrics, and everything else you'd expect from this very specific iteration of progressive metal. It's all there, every trope arrayed with loving affection, transforming the album to something more than homage but rather another worthy entry in a musical history that has sadly faded with time.
Of course, if you go elsewhere on the album, you'll find those Rush influences you are looking for ("Riverflow"), the rock ballads ("All My Years") and the massive closer ("To Say Goodbye, Part V: Water Child"). It's all there and yes, if you're not a fan of this style it all might sound cheesy, outdated, or misplaced. But for those of us who have had our appetite for this genre embedded deep within us, and who get to satisfy it so rarely today, this album is a true blessing. It is a love letter to a sub-genre that is falsly maligned and which has much of everything that's great about progressive metal as its very bones. God bless you Ice Age for this album! Thnak you for keeping the flame of heavy, dark, progressive metal alive.
Crown Lands - Fearless
Well, while I have you here for my throwback entry, why not go even further back in time, all the way to Rush? That's the idea behind Crown Lands, a duo that's wholly dedicated to the aforementioned band's style of progressive rock n' roll. Fearless is their most well crafted attempt at the style to date, hitting on all of the great spots that this specific type of progressive rock is good for: great sci-fi concepts, powerful and interesting grooves, and expansive, high-register vocals. But this is more than "just" an homage to one of the greatst rock bands of all time; there's plenty on Fearless that is wholly Crown Lands, injecting a lot of modern sensibilities and production into the mix (get it?) Bottom line, if you're hankering for some well made, expansive, and lovingly crafted progressive rock, you could do much worse than Crown Lands' Fearless.