Well, hello there! Welcome to the first "proper" Editors' Picks of 2023! As always, we took a little break for the first two months of the year, letting a monstrous amount of music pile up which didn't stress us out at all, no sir! But, as I've said on the blog many times before, taking breaks is important and it's how we're still doing this thing! By the way, this year marks ten years (in December) that I've been writing/running the blog! That's not crazy at all and definitely doesn't make me feel the march of time breathing down my neck! Everything is fine! In fact, every is so fine, that I would like to listen to a metric ton of music so I can drawn out the voices in my head whispering to me of my own ensuing demise.
Good thing we have plenty of that for you right here, as 2023 wastes absolutely zero time on getting great music out of the door. From crushing, dissonant death metal, through melancholic progressive rock, and all the way to expansive, heart-bursting black metal, January and February's vintage (OK, we cheated a bit and included some early March releases in there), has been especially fine. And so, for the first time this year, let us move on to our excellent selections. See you next month! Tempus fugit!
-EK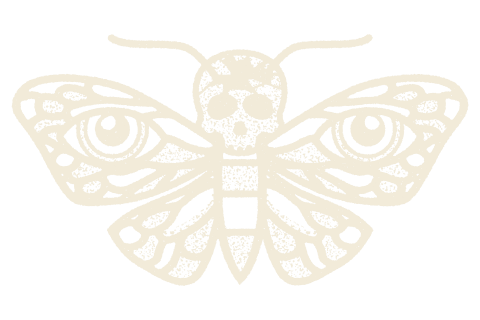 Anachronism - Meanders (progressive death metal, technical dissodeath)
It should be no surprise to our readers that I've been on a heavy dissodeath kick for a while now. Between its increasing prevalence in progressive, avante-garde circles and the general quality of albums being released, it couldn't be a better time to dive in. Enter Switzerland's Anachronism, whose aptly titled new album Meanders takes its listeners on a sonic sojourn the likes of which only Ulcerate and Gorguts could even fathom.
In yet another example of artist Adam Burke nailing the essence of an album's contents, Meanders' cover depicts a tributary flowing through a blasted lunar landscape, its cool neutrals invoking a sense of reflective mysticism and life among death as much as unknowable cosmic desolation. The album itself operates in much the same way; creepy, teetering atonal riffs dissect the listener from reality before launching them heavenward through soaring galactic leads that inspire awe as much as terror throughout much of the record.
The tracks undulate endlessly, thanks in no small part to the heavy basswork and technical angularity of Anachronism's approach. There are plenty of moments that channel the near-absurdity of acts like Behold… The Arctopus that crest and break into gorgeous pools of melody, scintillating mirages in a desert of dissonance. There are even nods to acts like The Contortionist on tracks like "Prism", an Exoplanet B-side if I've ever heard one. In a weird way, this is perhaps the most relaxing dissodeath album I've ever heard. Between eschewing the standard cavernous dissodeath cacophony for a more straightforward tech metal tone and an airier production à la Cynic, Anachronism have crafted an extreme album that is as infinitely replayable as it is labyrinthine. I literally can't stop listening to it. Meander along with me below.
-Calder Dougherty
Katatonia - Sky Void of Stars (Prog Metal)
In a weirdly controversial stance, I'm one of those folks who adored City Burials. Coming off a career high in The Fall of Hearts, it felt like a somber, exploratory breath of fresh air from a band still capable of surprising and delighting. So viewing Sky Void of Stars as a return to form feels inaccurate to me, as in my humble estimation there isn't any form that Katatonia have lost and returned to. Nevertheless, there's definitely an argument to be made that Sky Void of Stars helms closer to the sounds that made the band a household name in the progressive metal world than their last offering. So let's not call it a comeback. But perhaps a continuation, even a retrospective, of the sounds that have made Katatonia great.
To my ear, there's little about Sky Void of Stars that feels particularly new or unusual in the context of Katatonia's back catalog. The textbook gorgeous vocals are a bit more transcendent and front-and-center, perhaps, but if you've heard The Fall of Hearts or Dead End Kings there are few directions taken here that will feel wholly unfamiliar. But I want to make it explicitly clear that this is in no way a bad thing. Sky Void of Stars serves as a sort of compendium of the band's most grandiose, gorgeous era of music.
Opener "Austerity" and its follow-up banger "Colossal Shade" set the sonic groundwork perfectly, featuring some exemplary instrumentation and one of Jonas Renkse's most strident and powerful vocal performances in the band's entire catalog. Renkse's vocal acrobatics throughout serve as a principal highlight of the record, adding invigoration and intensity where City Burials displayed sadness and reserve. But the whole package is intensely delightful, melding Opeth-adjacent prog and the band's borderline goth-rock conventions into a truly masterful release.
I wholeheartedly admit to being a Katatonia fanboy, and am equally strident in my opinion that their latest record is a glorious triumph that succeeds on every level. The production, performances, and overall songwriting structure feels deeply familiar while accentuating the aspects of the latter part of the band's career that have kept them sharp, relevant, and transcendent. It's a glorious record that I cannot recommend highly enough for fans of Katatonia's particular brand of tragic magic.
-Jonathan Adams
Paramore - This Is Why (post-punk revival)
It's not as if emo pop icons Paramore need an introduction, even on a site with a background on heavier music styles, but in case some stragglers wonder in forgetting that this is a genre-agnostic column, let's get the long story short: Paramore are back after a nearly six year hiatus with their sixth studio album This Is Why. Moving through a series of lineup changes and going from pop punk to experiments in new wave, power pop, and alternative rock, Paramore in 2023 have landed in the realm of post-punk revival and dance punk. Gone are the days of massive power chords and post-hardcore antics; the band are taking cues from funk, soul, and new wave on This Is Why, and it's a good look for the legacy act.
From the sparse and intricate fusion rhythm section and scratchy funk licks of of the title track and the paranoid verses and raucous chorus of "The News," it's clear that this version of Paramore is playing a different game entirely than when we last saw them in the more overtly glamorous and poppy After Laughter. "C'est Commes Ca" invokes Talking Heads specifically weird brand of danceable and loop post-punk, and not just because of the novelty of having prominently French lyrics in the hook. The band also cites Bloc Party as a primary influence across this thing, and the DNA is evident all across This Is Why, even on low-key cuts like "You First" and "Figure 8" and I'm not mad about it.
It's a trap that I frequently disagree with to chalk a stylistic shift like this up to maturity as it's often used as a covert synonym for boring, but while This Is Why may be subtle, it's also intricate, dynamic, and thoughtful. This isn't Paramore's most immediate record, but it's a triumph and testament to the band's longevity, adaptability, and consistency.
-Jimmy Rowe
Tension Prophecy - Tribal Hatred (brutal death/technical death)
Iranian brutal death metal group Tension Prophecy (previously known as Riot of Sacrificers) have risen from the desert once again to bludgeon the world with their vicious strain of technical brutal death metal. The fourth full-length album and Amputated Vein Records debut brings together technical and even progressive elements for a razor-sharp audio assault in the style of Cannibal Corpse, Beneath the Massacre, and Brain Drill.
True to their name, Tension Prophecy does an excellent job in building tension over the early tracks of Tribal Hatred. Ali Esfehani's death metal growls and Pooyani Ahmadi's eerie bass performance form the perfect counterweight to a dynamic guitar played by Behnam Z, adding an emotional edge not often heard in technical or brutal death metal. As the album bursts in emotional and musical flames, the band's ability to experiment with rhythm and samples adds yet another layer of texture. On title track "Tribal Hatred," chants from a crowd play into the beat of the song for a tighter, more integrated effect, eventually transforming into a killer riff from Behnam. That precision and creativity play a standout role throughout Tribal Hatred, no doubt assisted by the contributions of Hannes Grossmann (Necrophagist, Obscura, Blotted Science, etc).  
But Tension Prophecy isn't content to coast on their technical brutality. "Intrinsic Fear" opens with pummeling vocals and buzzsaw guitars, only to melt into a bridge that's almost jazz-like with bluesy undertones. The disconcerting, but not unwelcome, delicacy of these moments just underscores the range and execution of Tension Prophecy. Tribal Hatred is an excellent example of brutal death metal that showcases the creativity to be found in the subgenre.
-Bridget Hughes
vvilderness - Path (black metal)
While I have been a voracious enjoyer of folk black metal in the past few years since I started listening to the genre seriously, I do often find that many of the releases within it lack a certain ferocity that is at the root of black metal. Don't get me wrong; like I said above, I love my black metal with a little something added to it, whether that be the expansive of the "atmospheric" moniker or the softness that is often associated with folk music. But I also often miss the aggressiveness and "edge" in these experimentations and modifications. Therefore, the greatest black metal artists, to me at least, are those that can blend the genre with outside influences without losing the punch that the genre inherently has.
vvilderness is perhaps the greatest current artist doing this for folk black metal. The project uses more classically utilized instruments like acoustic guitarst to create that somber, melancholy, and "soft" sound that folk black is known for. But it also relies, on vvilderness' latest album Path and before, on tools like the talharpa, hurdy-gurdy, and nyckelharpa to add a very distinct sound to the project's black metal. These sounds, especially the metallic undertones of the hurdy-gudry and the nyckelharpa, do much to set off that ferocity I spoke about earlier, conjuring the imagery of lit bonfires, dancing figures leaping in its shadows, and the unbridled power of the forest or a mountain range.
Add in absolutely ferocious vocals, a real talent for composing sweeping black metal riffs, and a dedication to the overall aesthetics and atmosphere of great black metal and you already have the full package. While I loved 2021's As Above, So Below, Path is even better, once again pushing the needle of how to make forceful, explosive black metal while still conjuring forth tantalizing themes and contrast via folk instruments and influences.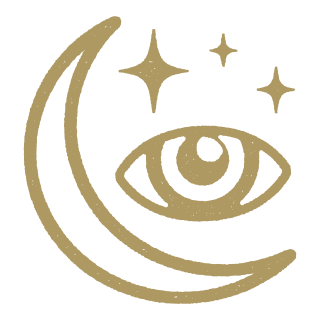 FURTHER LISTENING
Bejalvin - Bejible (experimental cybergrind)
The cybergrind renaissance is happening in a big way, and young duo Bejalvin have blown its doors off the fucking hinges. From dubstep to deathcore and every maximalist, heavy, catchy niche in between, Bejible is the most fun I've had listening to music in years. This is truly next level shit. Prepare to have your ears demolished.
-CD
Carnosus - Visions of Infinihility (technical death metal)
Sometimes an album just hits you exactly the right way. No warming up to it. No "grower" vibes. Just immediate fist-to-face action. That's Carnosus' incredible sophomore record Visions of Infinihility. If you like tech death I feel confident it will have the same impact on you. Fucking slaps.
-JA
Ὁπλίτης (Hoplites) - Ψ​ε​υ​δ​ο​μ​έ​ν​η (blackened death metal, mathcore)
Chinese extreme metal band Hoplites came through within the first two weeks of the year with an absolutely crushing and caustic take on the Serpent Column's chaotic and blackened mathcore sound. Fans of DSO and Plebeian Grandstand will obsess over this one.
-JR
Gorillaz - Cracker Island (Electropop, neo-psychedelia)

The world's most renowned virtual band Gorillaz have returned with a psychedelic dance pop record, featuring Thundercat, Stevie Nicks, Tame Impala, and more. This album has proved to be divisive among the fanbase, but I'm of the mind that a new Gorillaz record is an event worth participating in, whether it's mid or not.
-JR
Nothingness - Supraliminal (death metal)
With Supraliminal, Nothingness have unleashed one of the finest specimens of debaucherous, flagrantly profane death metal I've heard in years. If you enjoy your death metal slathered in riffy filthiness look no further. Album of the year contender in the death metal category without question.
-JA

Ulthar - Anthronomicon & Helionomicon (progressive brutal death metal)
Both their most ambitious and most accessible release(s) to date, Ulthar have cemented themselves as living legends here. A sprawling double album that explores everything we love about hair-raising, headbanging, goopy death metal. A must listen.
-CD
Algiers – Shook (Post-punk, Neo-soul)
Big|brave – Nature Morte (Noisy Post Rock)
Conjureth – The Parasitic Chambers (Brutal Death Metal)
Hypno5e – Sheol (Progressive Metal, Post Metal)
Insomnium – Anno 1696 (Melodeath)
Megaton Sword – Might & Power (Heavy Metal, Trad Metal)
Upcdownc – Duel (Post-metal, Sludge Metal)
Oceanhoarse – Heads Will Roll (Heavy Metal, Alt Metal)
Jakub Zytecki – Remind Me (Prog Fusion, Nu-prog)
Flub – Dream Worlds (Progressive Tech Death)
Mithridatum – Harrowing (Black Metal, Dissodeath)
Tentacult – Lacerating Pattern (Death Metal, Doom)
Idle Ruin – The Fell Tyrant (Blackened Death Thrash)
And Oceans – As in Gardens, So in Tombs (Progressive Black Metal)
Grief Symposium – In the Absence of Light (Death Doom)
Kimbra – A Reckoning (Art Pop)
Oak Pantheon – The Absence (Extreme Progressive Metal)
Aiming for Enrike – Empty Airports (Alternative Dance, Math Rock)
Atsuko Chiba – Water, It Feels Like It's Growing (Prog Rock, Post-rock)
Inherits the Void – The Impending Fall of the Stars (Melodic Black Metal)
Scalp – Black Tar (Grindcore, Blackened Grind)
Silent Whale Becomes a Dream – North (Post-rock)
The World Is Quite Here - Zon (Extreme Progressive Metal)
AHAB - The Coral Tombs (Funeral Doom)
Pelegrin - Ways of Avicenna (Stoner Metal)