From old instrumental post-lusciousness to newer, darker territories, Aortes have gone through a number of critical changes since you knew them as Autism. We caught up with Tomas and Andrius ahead of the release of their new album, Devouring Gloom, streaming early in full right here. Just hit play and check out the interview below!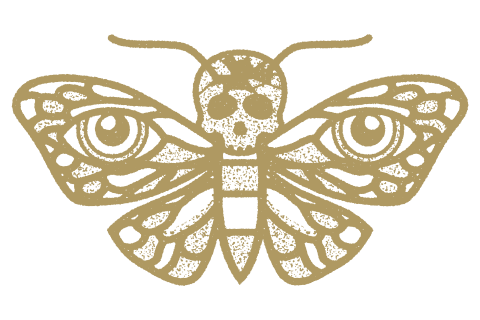 It's been a few years since your last release, and in fact, many may not realize they already know you. Walk us through what's happened to the band since 2019's Have You Found Peace?
Tomas: It is kind of staggering that 4 whole years have passed since our last release. Wow. I wish I could say that a lot happened since then, but to be honest - it really didn't. In February of 2019 we've released Have You Found Peace?, we played some live shows and even started to slowly work on some new songs, but then the whole Covid thing happened and as the world started to spin more slowly - so did we. Sometime in summer of 2020 we finally had some new material ready and decided to try the whole singles thing - just to release songs as we go. I think we had 2 full songs ready back then and decided once again to try and invite a guest vocalist for one of them. During HYFP we did "No Word" with Krzyszstof from Rosk and it was really refreshing to add a voice to our instrumental thing that we did at that time. So as that experience was a blast  - we contacted Andrius who was doing vocals in local dark hardcore band Red Water and asked if he would be interested in screaming his lungs on one of our new tracks. So that's how he ended up on "Immersion" which we recorded sometime in October of 2020 and released in December of the same year.
I think at that time we already started to work on "The Crown of Nails" track, which had to come out few months after "Immersion" as the second single, but then again 2nd wave of pandemic and lockdown happened and we once again decided to put everything on pause. For the first half of 2021 we slowly tried to rehearse and get back to writing new songs, but sometime in summer of 2021 we got invited to perform in quite a big one-day-showcase concert of local heavy underground bands. We felt that we needed some kind of kick in the ass in order to be productive. So we decided to invite Andrius to join as a full-time vocalist after he did an awesome job on "Immersion" and try to move away from the whole instrumental path that we were probably getting bored of.
Anyway, we did the showcase gig in September of 2021, it was really cool and exciting, but a few weeks later our 2nd guitar player Karolis decided to leave the band. Once again we had to rethink how we will continue from that - should we find someone else to fill the 2nd guitar or maybe try something new. The decision was made that Andrius alongside his vocal skills will start playing synths / noize / textures live and try to fill the gap of the 2nd guitar. And we also decided that after all these changes the only logical step would be to change the band name to Aortes, as soundwise we moved quite far away from the whole instrumental post rock / metal thing that we were doing under the Autism name.
So yeah, during these 4 years after the release of HYFP we stagnated and it felt like for every step we took forward we also had to take two steps back. But the kick in the butt that happened in 2021 and the whole restart of the band was the best what could happen to us. If in late 2021 we still didn't know how we should proceed with the new lineup and band name - in Fall of 2022 we already had finished all the arrangements for the new album and entered the studio to record Devouring Gloom.
Devouring Gloom feels much darker and more claustrophobic than your previous releases. Was this simply a result of the changing lineup bringing new direction or a more calculated, nuanced approach you wanted to explore?
Tomas: I guess it was just a natural evolution for us. When looking back, I could hear parts of "Devouring Gloom" even in HYFP days. For example the heavy dissonant riffs in "Tremorous Luminance" are not so distant from what we did in the newest album. But at the same time, when I was working on new arrangements and riffs I was deliberately trying to play as heavy and dark as I could. Also when Andrius decided to start doing the whole synth / noize thing, it opened new ways to explore and experiment with how the live instruments react to the sounds that he was doing. We tried to do this whole ambient / synth thing before, but it was mostly a part of an album version or some kind of playback thing when playing shows, but it is totally different when another band member is creating and playing these sounds live. You can bounce ideas from each other and also play around one another instead of having just a static playback.
Andrius: When I got offered to join the band I was really not sure what to expect, so I just decided to come in with an open mind, and see how it goes. However, yes, I wanted it to sound heavy, but we didn't really discuss it that much, I think that we all just kind of felt a push to move towards this direction.
For me it was stressful, when Karolis left the band, and we decided that I will try doing some synths and noise stuff, since I hadn't done that before. So I wasn't sure that i will be able to make it heavy and dark enough. But after listening to the first demos, it sounded better than I had expected. So yeah, I'm very happy about the current direction.
Your haunting post-metal rendition of Nirvana's "Something In The Way" feels like a natural embellishment of the original. Be honest: were you already planning on including it, or did The Batman soundtrack remind you (like the rest of us) what a great track that was?
Tomas: To be honest, I had no idea that this song appeared on Batman's soundtrack. Only after releasing the single a few weeks ago, someone pointed out to me that "Something in the Way" was one of the main songs in the latest Batman. I have missed all the post-Nolan Batman renditions…I've always loved that song, it had a really dark and gloomy atmosphere. I remember that I pitched the idea to the rest of the guys sometime in the middle of the creative process of Devouring Gloom. I had the whole arrangement already in my head from way before. Really wanted to stay true to the original album version - very intimate, monotonic, atmospheric and softly played drums until the explosive 2nd chorus. I even thought it would be quite an original idea to do a post metal cover of this song, but was quite bummed out when guys told me that Thou already did a cover version of this song. Yet their version was much different from what I had in my head, so I decided to try and record it and if it sucks - we will bury this recording and forget about it. But in the end it went better than I thought and here we are.
Andrius: I actually had no idea that there was a new Batman movie out - one friend told me on the day of the release that it's one of the key pieces of the soundtrack, so two items of new information for me. As far as I remember, we would often talk about doing some covers of bands that are most influential to us and was really happy when we decided on doing this one. Well okay, to be completely honest, I would have wanted to cover "I Hate Myself And Want To Die" but yeah, the ideas and arrangements for "Something In The Way" from Tomas sounded really good. I'm really happy about how this cover turned out.
What art has truly moved and influenced you over the past few years? Doesn't have to just be music.
Tomas: I get most of my influences from watching movies. Mostly imagining what music would fit under the cinematography that catches my eye. Musically I've been recently obsessed with IDLES. And also Eminem's "Kamikaze". It's something really comforting to hear middle age men being angry.
Andrius: A lot of literature - fiction, philosophy, poetry. But mostly music, though. Myself coming from a hardcore punk background, I'm really happy that I've rediscovered the love for this music. Been listening to a lot of SPY, GEL, Bib, The Chisel, Gulch, and Incendiary recently.
What's next for Aortes after Devouring Gloom?
Tomas: I really hope we will manage to do some kind of tour this year. It's been a while since we've played abroad, so this is my biggest hope for the near future. And of course it's time to work on new songs.
Andrius: Yeah, doing some touring is totally the dream right now, we are kind of working on a short tour, but finding shows is far more difficult than I remember, so we'll see how that goes.