The wheel of seasons turns and we once again find ourselves looking back on the first two months of a year. As always for post-rock, a semi-dormant genre which seems to wake up in fantastic spurts of activity at random times during the year, the question arises of what sort of year it might be for the genre. The answer is, of course, that we have no way of knowing. Last year, I was ready to mostly write the whole thing off, categorizing 2022 into one of rest and recuperation for post-rock. But then November happened and the community veritably exploded with great music, deluging me with fantastic releases very close to the end of the year and forcing me to re-write the narrative for the entire year. Suddenly, 2022 was a fantastic year for the genre and another reminder not to close off the musical year before it actually ends.
So, what sort of year will 2023? Who knows but judging by this, the first PRP entry of the year, it's looking damn good. We already have a host of fantastic releases, including a new release by blog favorites Atsuko Chiba. Not only that but, for the first time in years, we have a new contributor to the column in the form of Jonah! So yeah, things are looking up for the coming year (at least as far as post-rock is concerned, you won't catch me vouching for anything else) and I can't wait to see what it ends up bringing. Therefore, without further ado, here is your first batch of excellent post-rock and post-rock accessories for 2023. Enjoy!
-Eden Kupermintz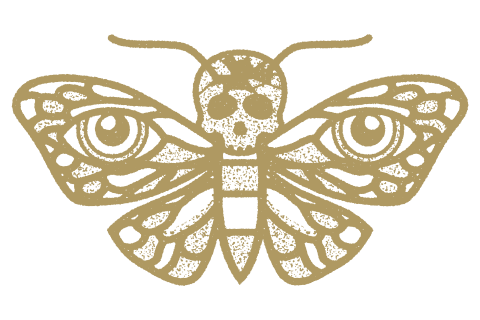 You, You're Awesome (Top Picks)
Atsuko Chiba - Water, It Feels Like It's Growing
What a pleasure it is to follow along with Atsuko Chiba's growth. I think I wrote much the same the last time I covered them on the blog but I don't really care; they really are one of the bands I most enjoy following. Seeing them go from weird art-rock to somber post-rock, passing through weirder territories like trip-hop and ambient, is a big part of that joy. But Water, It Feels Like It's Growing is actually one of the more "grounded" Atsuko Chiba releases of the last few years, going back to the groovy post-rock roots of the band. It sounds more like The Memory Empire, still my favorite release of theirs, drawing on the same deep pools of contemplative, moody, and well composed post-rock that first introduced me to the band. However, it's definitely not a retread, bringing much of the lessons that the band have accrued over the by-now years of their existence to bear on their original sound.
Check out "Sunbath" for example, which opens the album and is also probably my favorite track on the release (except for, perhaps, "Seeds"). It begins with this psychedelic, expansive intro that we wouldn't expect to find if we had just listened to the band's earlier releases. Quickly though, it transforms into the track's main segment, fueled by that trademark Atsuko Chiba bass-centric groove and ponderous guitar riff. However, here too things are more psychedelic than we'd previously heard; there are more blank spaces among the composition and the track takes its time before unveiling the "final form" of the groovy riff at its core and those wonderful Chiba vocals I love so much. It makes that moment, which only arrives a minute before the track ends, all that much sweeter, a sort of reward for traversing the more challenging psychedelic passages that precede it.
The album itself sort of follows this plan as well, taking its time to build up before it reaches the aforementioned "Seeds". This has to be one of Atsuko Chiba's all time best track. The kosmiche synths, way more redolent than the band have ever used, the Pink Floyd-esque build up and release of it, the brilliant vocals, the towering guitar riff right after its middle. It's all there, once again reminding me (and, hopefully, us) why I've been following this band for so long. They are simply masters of their craft, able to be both expansive and tight, groovy and daring, fleeting and wonderfully present. Water, It Feels Like It's Growing is yet another entry from one of post-rock's most underrated and surprising groups.
-EK
MOLLY - Picturesque
Shoegaze and dream pop have long been linked and intertwined with post-rock. The genres just share a lot of common ground. The obsession with reverb for starters, but also the stronger focus on forming textural atmospheres of moods and emotions rather than riffs and verse-chorus song structures. There have been a number of bands over the years, especially in the European scene, finding ways of bringing the three of these together. Kyte, Immanu El, Blankenberge are a couple names that come to mind, but out of Austria a newer band has entered this discussion: MOLLY. A rare 2-piece project, Molly broke out with their sophomore album in January, Picturesque. This highly ethereal journey takes you from valleys of melancholy to the mystical beauty of the peaks of the Austrian alps.  
Picturesque manages to walk a neat line between feeling both lush and cold. One of the things that more immediately evokes this is both the style and production of the percussion. It's shimmering and fluttery, reminiscent of early The American Dollar and other more ambient-electronic adjacent post- artists. Adding to this are the drawn out angelic backing-synths such as in "The Golden Age" which creates this heavenly aura behind the percussion and glowing, mostly androgynous-feeling vocals.
The sprawling 11-minute album closer "The Lot" finds them in their most post-rock element, with some of the album's heavier distortion and a darker apocalyptic and cinematic build up. It's unnerving and suspenseful in a fashion that's really unique to post-rock as a genre. The vocals here feel almost choral. An awe-inspiring track that feels like it would just command your undivided attention in a live setting. The metal/core fan in me definitely wanted some sort of blackened shrieks or Holy Fawn-esque screams during that build-up for maximum catharsis, as the generally safe-approach throughout the album leaves it feeling a bit wanting.
For a prominently sad and mellow release, Molly is able to capture a certain element of purity. This really comes through in moments such as the booming title-reference in "So To Speak" which just fills you with untethered joy and feels meant to be listened to while glaring out a picturesque Alp landscape. While not the perfect encapsulation of the three prominent genres they straddle, fans of any of the bands mentioned herein should find a lot of redeeming qualities amidst this easily listenable record.
-Trent Bos
Chora - There Lies a Friend I Once Knew (post-metal)
Being a post-metal fan feels quite a bit like listening to the music itself. You spend a lot of time sitting and enjoying the atmosphere and every once in a while a crescendo of an album hits and blows you away. Well this month's crescendo is There Lies a Friend I Once Knew by Tennessee post-metallers Chora. This album is full to the brim with everything a fan of the genre could love. The riffs are big enough to crush a house, the drumming is pummeling and militant when needed and rhythmic and soothing when not, and the vocals are the kind of mid-range roar that could have been ripped straight out of a Cult of Luna song.
Put all these elements together and you've got a series of tracks that swing effortlessly from barraging you with heaviness to lulling you into a sense of peace and bliss with their atmospheric sections. The production is also impeccable, never feeling overly sterile or raw, but instead really letting each component of the band shine, and making the heavier moments of the album really feel like they have the intensity and weight that they deserve.
Of particular note are opener "You've come to grief" and closer "You must lie", both of which perfectly encapsulate the combination of atmosphere and heft that defines the genre. Each is a sprawling 10+ minute journey filled with riffs and roars and should not be missed.
At just five tracks and 45 minutes this is a tight and well paced listen that any fan of the style should check out. While they haven't quite mastered composition like some of the genre greats, Chora clearly knows their stuff and much like last year's Hundred Year Old Man will certainly be on my radar in years to come.
-Jonah Robertson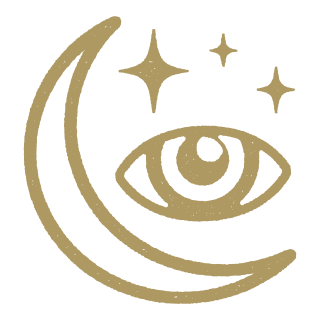 The Endless Shimmering (Other Notable Releases)
Ropes Inside A Hole - A Man and His Nature
One of the unforeseen benefits of taking a break over January and most of February (as we've done for three years now) is that it adds perspective. First, it really sorts out the albums you love from the beginning of the year, since you only add up writing about those that really stood out. Secondly, it takes those albums and changes your relationship with them, as you spend more time with them, both diving deeper into them but also changing yourself. And then, lastly, the distance gives you more time to think about what you want to say about them. All of this is true in the case of A Man and His Nature, an album I started out liking and then really grew, over time, to love.
It's been a while since a post-metal album really grabbed me, I'm not quite sure why. But on this release, Ropes Inside A Hole (an enigmatically named band if there ever was one) have managed to do it. Maybe it's because the release is relatively short, which makes sure that only the best musical ideas make it on there and that my attention is maintained throughout. Or maybe it's the excellent tone the production employs for all instruments, sort of different than the chuggy, heavy sounds that dominate today's post-metal sound. The tones here are more mournful and forlorn, perhaps more post-rock one might say, working beautifully in any case with the composition.
Or, perhaps, even after all of this time, there is something about this release which I can't quite put into words but which makes it much better than most post-metal I've heard in the last few months. Whatever the case, if you're looking for melancholic, well made, and introspective post-metal than look no further than A Man and His Nature; it only grows better with time.
-EK
DAVID'S NEW RELEASES LIGHTNING ROUND, OR: YOU'RE GONNA SPEND A LOT OF TIME LISTENING, WHY SPEND A LOT READING?
The Lightsenders - …And When The Sky Was Opened (post-rock, space rock)
The title of my section was largely inspired by this Phoenix duo's newest release (their second of three over the past six months), which spares no detail when it comes to fleshing out soundscapes. They must have been writing for a long time before they began releasing, because of the fifteen songs spread over this trio of albums, only three clock in at less than eleven minutes. So, this takes a bit of a commitment on the listener's behalf.
However, if you're down for this kind of expansive, high-drama, interstellar post-rock, this is really solid stuff. Interestingly, it was released almost ten years to the day after Into The Arms Of Infinity, the sole recording by the Lake Charles, Louisiana band Signals To Vega, which is one of the truly underrated post-rock albums of the 2010's. That record is probably … And When the Sky Was Opened's closest relative, and both of them are well-worth investing some time into.
-David Zeidler
Silk Moth - Nymph (post-rock, instrumental, shoegaze)
If you're looking for something you can breeze through easily after spending a full 91 minutes on The Lightsenders, this Australian band's 2-track, 8 and a half minute single is the perfect medicine. It's short, but it's strong, featuring two tracks that fall somewhere between post-rock and shoegaze - dreamy, gauzy, and fuzzy, but also quite melodic. And no worries if you find yourself wanting more: the band also released an LP and an EP in the final third of 2022, so there's plenty to dig into if you find Nymph to be to your liking.
-DZ
Silent Whale Becomes A Dream - North EP (post-rock, cinematic)
An EP in name only, this 2-song, 33-minute opus is typically masterful stuff from these guys. I think it's safe to say at this point that it's between them and BRUIT≤ for both the title of best French post-rock band and band whose name I least enjoy having to type out due to weird symbol placement (yet here I am doing it again for both of them, so they must be good). But no need to pit the two against one another, instead we can just say they make a hell of a one-two punch for the French post- scene.
If you're familiar with Silent Whale's previous work you'll know what to expect from this - lengthy, layered compositions that favor atmosphere building, but also score high marks for drama. If you haven't, just imagine the cinematic beauty of Mono blended with the steely solemnity of Godspeed You! Black Emperor and you'll be on the right track. I should note that this is sort of just a half-new release, as the second track is a remastered version of their 2015 single "Architeuthis," but it would still be a shame-on-us situation were we to neglect to mention new Silent Whale material.
-DZ

Dismissal - Desensitizer (post-black, post-rock, ambient, noise rock)
This keeps with the intimidating track length theme for this month, except in this case it's a single, so it's a bit more manageable. I can imagine you're looking up at those genre tags above and thinking that they paint a pretty confusing picture, but I assure you that once you finish this track it'll make sense. It's actually quite admirable how well this Austin trio balances their influences. It begins as hazy dreamscape black metal, and around the four or five minute mark you may think you have Dismissal pinned down. But then "Desensitizer" goes in some other intriguing directions, eschewing the blast beats for more measured pacing that drifts in and out of ambience and sludgy drone metal. It reminds me a bit of From Oceans To Autumn's Ether/Return To Earth, and if you've been reading this column for long enough you'll know that's high praise. This is only the second song the band has released (the first was "Age Anything" back in August of last year), and suffice it to say I'm very intrigued to see what they have in store next.
-DZ
hubris. - The One Above (post-rock, space rock)
I don't know what's been going on this past month or so, but there has got to be more 10+ minute songs per capita in this column than in any we've published before. Thankfully, all the bands responsible for these mammoth tracks know exactly how to handle them. Everyone who has been following Post Rock Post should be familiar with hubris. by now, as we've been covering them consistently since Apocryphal Gravity back in 2017.
This is a compelling continuation of the expansive, free-flowing space rock foundation they've been building on for nearly a decade now. The One Above is a strong collection of compositions that wind through a number of sonic passageways, offering plenty of opportunity for self-guided emotional exploration, while retaining a strong sense of immediacy and pacing that ensures listeners will remain in tight orbit around the pulsing heart at the center of each song. This is a band that just keeps getting better, and at this point they've become one of the pre-eminent ambassadors for the modern post-rock scene.
-DZ
Clouds Indoors - A Journey (post-rock, instrumental)
I'm not sure exactly how to navigate writing this paragraph, so bear with me. If it were currently 2014 and I came across this album, it would quickly find its way into my regular rotation, and I might even flesh my thoughts out into a full review. But it's not 2014, it's 2023, and I've heard approximately 1000 iterations of this album at this point. But that's not Clouds Indoors' fault, per se. I am in a position where I have to listen to a lot of post-rock albums. I'm cynical and curmudgeonly now, to some extent. I don't get as excited as I used to, and that's a fact I lament. I sometimes wish I could go back to when I just listened to this kind of music because it made me feel something special, and had no obligation to do so otherwise.
That's obviously not in the cards for me, but a post-rock fan is born every day, though, and A Journey is the kind of record that could usher one excitedly into the world of this genre. I would be remiss to ignore it just because I've reached a point of needing something unique or spectacular in order to move me. And honestly, this is a really breezy record that doesn't fall into the trap of tight-lipped sobriety, moving along at a nice pace, and I've now listened to it in its entirety without losing focus, which I have to admit, doesn't happen often these days. So, please listen to this record, and don't let my unfortunate occasional disenchantment deter you.
-DZ
Little River Angel - Hymns of a Garbage Man (post-rock, instrumental)
I thought it would be appropriate, after all of the 10+ minute songs spanning across the albums I covered this month, to finish on an album that hits all the post-rock beats you want to hear, and does so within a startlingly tight 8 song, 17 minute structure. Hymns of a Garbage Man is short as hell, but it doesn't sacrifice quality for brevity. This is a really good collection of songs, and it puts all of those long-form post-rock bands out there on notice - making your point is possible in a succinct timeframe, and dare I say, it may actually be preferable. Not all of the time, mind you - if that were the case, I wouldn't have covered 80% of what I did this month. But it's something to maybe keep in mind. Listen to this album and consider it a new template set.
-DZ