Is it just me, or does it feel like there's something shifting? Collectively, metaphorically, astrologically, paradigmatically, inexplicably, however you process the ephemera of human experience? Maybe it's just the spirit of fall in the air. Maybe it's because I have entered a liminal space in my own life. Maybe it's the quiet waves of panic that bubble and burst over all of us daily. Maybe it's the caffeine shaking hands with the cough medicine. Who knows.
We're almost through to the end of the year. Jesus, we look ragged. Let's get it.
- Calder Dougherty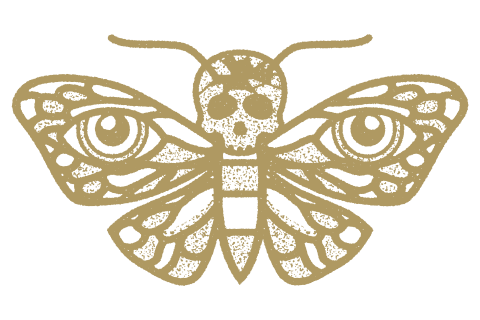 The Wall of Death
The Sawtooth Grin - Good. (mathgrind)

The latest entry within a series of hits the mathcore renaissance has seen in recent years is the long awaited return of The Sawtooth Grin, who were melding mathcore, grind, and emoviolence years before the MySpace-era we associate with the sound started popping off. Their debut Cuddlemonster launched in 2001, well before its time in hindsight. The band would disband in 2004 and gain a niche cult following over the years, bolstered by 2019's re-release of the seminal record on Wax Vessel (no shocker here, I couldn't get one), and not too long after, a reissue of their Pervavor EP (again, couldn't get one). Amidst the re-releases were mutterings of a reunion, and this year, the band began actively teasing with studio videos.
Then on Halloween, the band dropped an entire new record. No singles; no announcement. Simply titled Good., the 22 minute record – produced by The Dillinger Escape Plan and Knife The Glitter's Kevin Antreassian – is a tour de force of intense mathgrind that catapults these genre veterans, now bolstered by a lineup including past and present members of The Number Twelve Looks Like You and The Dillinger Escape Plan (yep, Antreassian has joined since the album's recording), to the top of the scene, where they ought to have been in the first place.
Good. is packed with the level of tectonic chaos you would hope for out of a mathgrind record, and there's no shortage of momentous hooks throughout. For instance, "Grand Sultan Summer" comes out swinging with jagged and jangly panic chords, teeing up "The Shining Wire" to knock it out of the park with angular math rock licks and atmospheric chord work. "Afterlife Kids" plays with spooky sasscore in a moment of Mr. Bungle inspired avant garde before digging in with a snarling breakdown at the track's end, and "Niagara Falls" demonstrates some command of dynamic. "I Don't Need This" and "What's Creation" showcase the band's mastery of inventive and catchy riffing, the latter of which highlights bassist DJ Skully's (also of No12) acrobatic bass performance. "That's Just Swell" flips a piano piece into one of the most interesting breakdowns heard all year for the album's penultimate moments, although "So Long, Dear Bellows" is more of a credits-rolling moment than a climactic finale and leaves a lot to be desired.
The Sawtooth Grin faces a rare problem (one that Limp Bizkit also saw with last year's Still Sucks) in that the only pitfall of the record is that it's just too short. It's a good problem to have, leaving people wanting. A handful of similar quality tracks could have bolstered Good. to Monumental. but the new record is as close to a best-case scenario for a comeback record such as this. Hopefully this isn't the last we'll hear from The Sawtooth Grin in the coming years, because this new tentpole release in the mathcore renaissance is an easy late addition to the End-Of-Year shortlists and sets the band up to be one of the leading creative forces in the movement.
-Jimmy Rowe
Cloud Rat - Threshold (grindcore, post-hardcore)

Mathcore and grindcore are having banner years in 2022, something I'm personally very happy to report. Two of the fastest, most intense, most unhinged genres seeing such a windfall of legendary and boundary-pushing releases at the same time must bode well for the collective psyche, surely. Regardless, whatever confluence of events has led us to such a renaissance in these particular fields of extreme music is a blessing for weirdos like us, but more importantly, for bands like Cloud Rat who continue to carve their name deeper into the foundations of grindcore itself.
Cloud Rat's patented sound is carefully interwoven with heartrending post-hardcore, giving their tracks a mercurial tumult as they ripple and roil between aggression and tenderness. Songs like "Porcelain Boat" and "Kaleidoscope" are some of the best examples of this present on Threshold, but the whole record revels in these upheavals. It's part of their charm. One of the less tangible qualities of grind is its ability to hypnotize the listener, which Cloud Rat preys upon beautifully by driving them full-speed off the edge of an emotional cliff constantly. One moment you're caught in the trance of blistering speeds, the next your heart drops into your stomach at the switch of a riff. It's the exact sort of phenomenon deathcore bands try to emulate by gravity blasting into vacuous downtempo breakdowns, accomplished here with finesse and without gotcha time changes.
Due to this unique approach, Cloud Rat tends to cross over into atmoblack/gaze territory often enough to satisfy even the most frostbitten among us. While the trio have been making a name for themselves for over a decade now, Threshold may very well be the album that finally cements them as a pillar in the grindcore arena. It's their most focused and confident offering yet, with swagger and sincerity to boot. A highlight of the year.
-CD
Birds in Row - Gris Klein (post-hardcore, screamo)

Post-hardcore is a genre that's been taken in many places, but there's still a number of bands keeping to the raw emotionally-charged hardcore punk roots of the sound. Many of these often get lumped into the general 'screamo' genre, which is sort of a blurred line that's not worth getting into right now. Touche Amore is one of the most notable of these, along with Defeater, and La Dispute to an extent. But overseas one band has been channeling that Fugazi energy and pushing that sound perhaps further than anyone right now, and that is a little French band called Birds in Row. Gris Klein is Birds' third and strongest full-length to date since their formation back in 2009, and quite possibly the best post-hardcore album of the year. Forty-three minutes of passion and fury in an eclectic array of forms that through its unpredictability never stops impressing.    
A reliable sign of a good album is when it's hard to decide what the strongest element is. For one, the vocal performance is relentlessly powerful in a myriad of ways. Take the single "Noah", which for the first half works entirely with mellow clean vocals from guitarist/vocalist Bart Hirigoyen. Across the song, and many times throughout the album, he stretches his vocal chords from this near spoken-word style rhythmic flow, to varying levels of fried harsh shouts and screams. His ability to regulate the harshness of his scream allows for varying tonal deliveries that match the level of passion of the instrumentals, be that pained emotion, introspection, or explosive and persuasive anger. Combine that with added backing vocals from the bassist, and you've got a recipe for emotive musical catharsis. Details like this make the strong political lyricism hit even harder, especially with the direct, repetitive almost protest-chant-like nature of the delivery at times. The vocals are likely a make-or-break for some, as there are seldom moments where they're not present.
But this album doesn't enter special territory without the brilliant guitar, bass and drum work. It's eclectic for a post-hardcore album I wouldn't attach the word 'prog' to, but it does so through efficient versatility with 'mood' being the more primary driver. There's plenty of post-rock style tension-building dispersed with relentlessly in-your-face punk riffs and a few intensely loud and barraging climaxes and breakdowns. But it's where this album lets itself get a little weird where things really get interesting, such as the awesome dancing arpeggiated tremolo riffs on "Rodin". It's a really inventive way of crafting a hardcore track that's both powerful and a straight-up banger. I've used the word relentless a couple times here and that of course applies on the percussive end, but it's the intricacies and creativity that push this immense drumming performance even further. From letting things breathe and stretch out, to the moments that get even the most arm-crossed dudes at the back of the pit moving, they seem to always be doing something a little bit more interesting than expected.
Birds in Row are tapping into a unique well of early emotive hardcore punk with modern melodic flair that's unlike much you'll find right now, and people need to stop sleeping on that.
-Trent Bos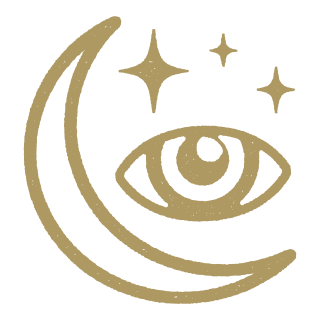 The Crowdkillers
God Alone. - ETC (noise rock, math rock, sludge)

To hear Cork, Ireland's God Alone. tell it, they create "dance-infused math/noise rock," which is about as accurate as you could hope for out of these things. Their Prosthetic Records debut ETC is equal parts brooding and bouncy; in the ten minute "Kung Fu Treachery" alone, God Alone. employ sasscore-like yelpy gang vocals and disco beats, hypnotic and cyclical noise rock riffs, math rock's darting guitar licks and shifting time signatures, and post-metal's sludgy crescendos and more linear songwriting. On the title track, guitars dance around playfully like EDM synth plucks and "15BM1989" features a sludgy 5/4 groove that should prove enticing for fans of acts like Sumac and particularly those along the cutting edge of the genre like Tulip. ETC has it all, and God Alone. are fast making a name for themselves amidst (and apart from) the wave of mathcore and noise rock bands on the rise at the moment with this breakout record.
-JR
ZOMBIESHARK! - BORN FROM A WISH (cybergrind)

One-man cybernetic deathcore machine Cory Swope combines death metal, mathcore, grindcore, hyperpop, and industrial metal for the new ZOMBIESHARK! EP, BORN FROM A WISH. It's his most inventive and engaging material to date. Think frenetic breakdowns, darting 8-bit synths, and saccharine, autotuned hooks. The only downside is that it isn't a full-length. It might not be for everybody, but if it's for you, you're going to be obsessed.
-JR
The Holy Ghost Tabernacle Choir - Slow Murder (metalcore, noise rock)
Slow Murder is the debut full-length from the Georgia-based, politically-charged metalcore band The Holy Ghost Tabernacle Choir. I say metalcore, as it's sort of the base-note that they build off, but the genre-agnosticism of this release pretty quickly becomes apparent. Beyond the several spoken-word sections, there's notable influence from "spidery" noise rock akin to bands from The Jesus Lizard to Slint, 90s screamo, mathgrind, sludge and even southern rock as they tap into their Georgia roots on "It's All Undone, It's Bullshit, There's No Wow Factor."  They authenticate some of that 90s screamo sound even further with the inclusion of SOUL GLO's Pierce Jordan, aka MONEY NICCA on single "Doomed To Grow". With that range of typically discordant influences at play here, it would be understandable that the flow of this album feels disjointed. However it's a testament to their mature and focused songwriting approach that leaves things still feeling cohesive, and has made Slow Murder one of the most unique and memorable -core releases of the year.
Lyrically and conceptually, Slow Murder is focused around the works of political and AIDS activist/writer/artist David Wojnarowicz, as 2022 marks the 30th anniversary of his death. "(dangerousness)" in particular directly quotes a stirring passage from them that's worth a read in full.
-TB
Implore - The Burden of Existence (metallic hardcore)

Implore is one of those bands that I feel like should be way bigger than they actually are. If you were to imagine that mythical perfect blend of death metal and hardcore welded together with a little blackened, chaotic flair that comprises the ideal metallic hardcore sound – it's just fucking Implore. These guys have had that sound dialed in from the get-go, and why people don't look to them as the bar by which the rest are measured is beyond me. New album The Burden of Existence sees them shoring up old inconsistencies and firing on all cylinders, and might quietly be one of the best hardcore releases of the year due to it.
They've also seen a bit of a tune-up in the production department, with The Burden of Existence sporting a much brighter tonal profile than their crunchier, crustier catalog. It gives the album that chromed out sheen of a modern hardcore record, and their willingness to have a little fun outside their comfort zones produced tracks like "Sun Deprived", which Every Time I Die fans will, well, die for. It's by far their most ambitious and high-energy release, and with a new home on Church Road Records, I'm thrilled for Implore's future. Help me wave the hype flag below.
-CD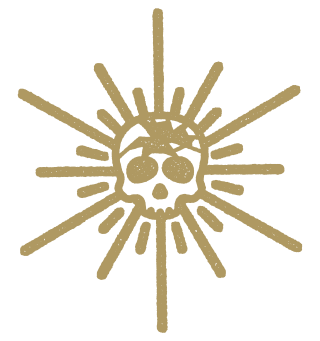 The Circle Pit
Bother - The Wasted Know the Challenge (mathcore)
Counterparts - A Eulogy For Those Still Here (melodic hardcore, metalcore)
Full of Hell - Aurora Leaking From An Open Wound (grindcore, noise rock)
Glassblower - Generation Loss (metallic hardcore, grindcore)
Inclination - Unaltered Perspective (hardcore)
Mal - Malbum (saxcore)
sharptooth - imperfect animal (nu-metalcore, hardcore)
Terror Cell - Caustic Light (mathcore, sludge)
The Gloom In The Corner - Trinity (alt-deathcore)
The Sound That Ends Creation - Unicorn Laser Bubblegum City (experimental mathcore, mathgrind)
Thotcrime - D1G1T4L_DR1FT (cybergrind)
Twenty Million People - New Rome (metalcore, post-hardcore)