Hey friends. First, an apology: it's been almost a full six months since we last visited this column, ever since we switched to our new (old) format. I was planning on making this a quarterly affair, but you know how best laid plans go. Mea culpa. Either way, we're here now! You're here now! You look great, by the way.
Scroll on down to turn down the distortion and turn up the vibes. Welcome back.
-Calder Dougherty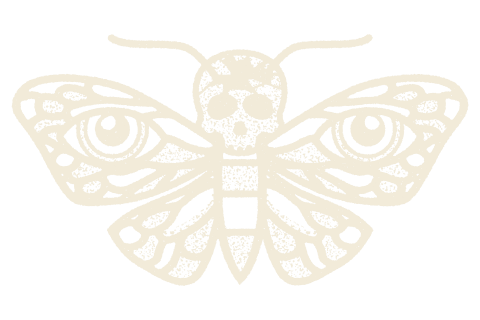 Top of the Pops
Boucle Infinie - Summit

I have gone on record several times on the blog in the praise of restraint. It's more than the cliche of "less is more", though that certainly holds true. Rather, it's that much of the joy of music lies in contrast (what some might call "dynamism") and when everything is constantly blaring, it's hard to fully enjoy the pleasure that comes with detecting subtlety, with enjoying difference, with being surprised. And that is why I have long believed that Boucle Infinie, Rémi Gallego's side project alongside The Algorithm, is way more interesting and satisfying than his main project.
Summit, the project's second release following 2017's 直線移動 is a fantastic example of just why. It takes the chilled, toned down, and lush soundscapes of the project's debut release and uses them to roam even further away from electronics and chillwave towards the realms of majestic, moving post-rock. Fans of Gallego's electronic flourishes need not fear though, as those sounds still inform the basis for the project's music. They are simply further elaborated upon much more than on previous releases (from either project), creating a unique vibe that is very hard to resist.
Opening track "Escape" is a wonderful example of how this works. The track's electronics are still what moves the music forward but the direction in which it's going is all about the track's extended outro. Mono-esque guitars launch off from the electronic grounding, picking up on Boucle Infinie's already-existing penchant for flights of fantasy and epic sounds and articulating them in new and exciting ways. While the rest of the album quickly returns to the chillwave origins of the project (the following track, "Contemplation", is one of the most successful iterations of this sound to date), it is still "painted" in the light of that wonderfully guitar focused and delay-laden outro. Callbacks and further explorations are replete throughout the album's remaining run time.
This turns Summit into what I consider to be Gallego's best album yet, across all of his work. It is moving and filled with contrast, a deep and emotional album that does away with The Algorithm's bombastic delivery and over the top antics to focus on a more subtle and varied sort of expressive work. Hopefully the project, and its complexity, receive the attention they deserve from Gallego's substantial fanbase.
-Eden Kupermintz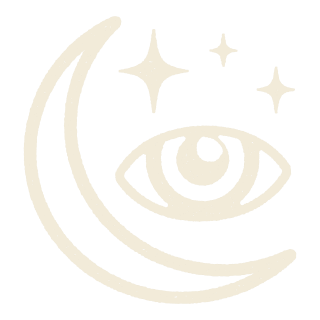 Best of the Rest
The 1975 - Being Funny In A Foreign Language
UK's premiere indie pop act The 1975's 2020 album Notes on a Conditional Form came right as the door was swinging shut on us during the pandemic, and even through its genre-agnostic and generally unfocused hop-scotching through its twenty-two tracks left it with the reputation of being the band's most divisive record, it unintentionally served as a prescient commentary of the pandemic period, elaborating further on the band's well-worn commentary about the sociopolitical climate, the literal climate, and the yearning for connection despite social anxiety. The pandemic killed the promotion and touring cycle to follow, but the record stuck with me in particular, and is home to some new additions to The 1975's growing slate of hits and classics, including the flirty new wave of "If You're Too Shy (Let Me Know)" and the 90's alt rock of "Me and You Together Song."
Over the years, The 1975 firmly established themselves as consistently inconsistent – hopping through whatever genre they happened to be preoccupied with at the moment, from shoegaze, synth-pop, new wave, indie folk, post-hardcore, and beyond – and through overbloated albums nevertheless filled with nostalgic bangers, they found themselves to be wildly successful worldwide and as one of UK's biggest acts of the last decade. Their fifth album, Being Funny In A Foreign Language, sees the band at their tightest album length at under 45 minutes, thanks in part to in-demand producer Jack Antonoff helping the band hone in on what is now being accepted as their most crucially acclaimed record thus far.
The genre-hopping of The 1975 is retained on Being Funny, but the focus is more narrow and the aesthetic is much more consistent across all these eleven tracks, and is packed with some of the band's best work. A contemporary recontextualization of new wave has always been the band's strongest iteration, and "Looking For Somebody (To Love)" and "Oh Caroline" are easy highlights, with the former track donning some bombastic Huey Lewis style rock with commentary on toxic masculinity and school shootings and the latter offering up a shimmering Phil Collins style hit (it's giving Tarzan soundtrack vibes). "Happiness" is a track that smacks of Talking Heads' looping and linear songwriting with a revolving door of hooks, and "I'm In Love With You" is a refreshingly earnest Fleetwood Mac-style pop track about falling in love that's rich in texture. "About You" is a fan favorite shoegazey track that serves as a sequel to 2013's "Robbers" and highlights the strengths in production from both The 1975 and Jack Antonoff, and "Wintering" is the band's energetic take on Christmas, with frontman Matty Healy doing some storytelling about catching up with his family once per year when he's home for Christmas.
Other stylistic offshoots within Being Funny include indie folk and piano ballads. The opening eponymous track as well as lead single "Part of The Band" are cut from the same sonic cloth, and stray somewhere between Bob Dylan and The Flaming Lips. "All I Need To Hear" and "Human Too" are low-key downtempo tracks that are sentimental, bluesy, and slow, and run the risk of derailing the album's momentum if the songwriting wasn't so concise. The finale "When We Are Together" leans into the somber and sentimental folk with fiddle and horns, and it's a gorgeous tune that successfully caps off an album wherein Healy was finally able to repeatedly allow himself to express warmth, love, and optimism without undermining himself with cynicism or self-deprecation.
Being Funny In A Foreign Language is a refreshing album that proves that it's often better to leave the listener wanting more than to risk an unfocused, fatiguing, and meandering experience. This truly is The 1975 at their very best; focused, nostalgic, self aware, and fabulously produced.
- Jimmy Rowe
Healing Potpourri - Paradise

If anything got me through 2020 and subsequent steps towards the end of civilization, it's San Francisco's lively indie pop scene. The wistful musings of The Reds, Pinks, & Purples, the lo-fi charm of Flowertown, and the bubbly synthshine of Healing Potpourri all supplied moments of joy even when the future seemed horribly uncertain. It was hardly surprising, then, to see Healing Potpourri's latest album tagged as 'healing music' on Bandcamp.
Paradise is the third full-length from San Francisco's own psychedelic bedroom pop group. Led by songwriter, vocalist, and multi-instrumentalist Simi Sohota, Healing Potpourri takes their signature electronic-tinged sound in a bittersweet direction that reflects the journey of the band and highlights the delicate beauty of their songs. "What Do I Do Now" feels like rediscovering a memory as 70s folk rock rhythms shimmer with electronic touches. Bopping through Healing Potpourri's swirling songs, we find ourselves buoyed by the effervescent synths of "Terry." And that's the beauty of Paradise: the balancing act between evocative, dreamy songwriting with delightfully modern execution. It's a daydream, an all-too-rare chance to embrace the moment, and a glimmer of hope. Healing music, indeed.
-Bridget Hughes
Kamikaze Palm Tree - Mint Chip
When was the last time music made you laugh aloud in sheer delight? Experimental indie duo Kamikaze Palm Tree seems to specialize in quirky, joyful albums filled with songs that take the listener completely out of the moment. Their sophomore album, Mint Chip, is no different. On the contrary, the 'kids' have only upped the ante in the next stage of their musical careers. The Los Angeles duo bounces energetically between upbeat bops to delightful dissonance to outlandish flourishes of trumpets and electronics. It's strange, to be sure, but Mint Chip never lacks direction.
Most songs on Mint Chip clock in under three minutes, but the longer tracks are where the vision of Kamikaze Palm Tree really shines. "Smoke On the Milk, But My War" juxtaposes slightly off-kilter singing with plucky guitar melodies for an inventive take on indie music. It comes so close to feeling like a familiar, hooky song, but instead flips the entire formula for something altogether more interesting. Similarly, titular song "Mint Chip" leans into verbal repetition and dissonant sounds in a way that's both playful and slightly uncomfortable. Every piece of Mint Chip seems designed to subvert our expectations and transform them into an audio experience that's much more entertaining than we could have imagined. It's weird, surprising, and most importantly, heaps of fun.
-BH
ATEEZ - THE WORLD EP.1 : MOVEMENT
I threw out a quick recommendation for this in a Hey! Listen to This! a couple months back and it still hasn't left the rotation. Truly, there's almost no better jumping off point for readers of the blog who are apprehensive about dipping their toes into k-pop. ATEEZ's new conceptual mini-album draws from synthwave, screamo, prog, and a host of other left-field influences to debut a dystopian thread in their ongoing storyline.
ATEEZ – the 8-member group who were runners-up to upcoming BTS usurpers Stray Kids in last year's Kingdom – have consistently been one of the hardest working, boundary-pushing groups in the realm of k-pop since their debut in 2018. Led by prolific rapper, composer, and now screamer Kim Hong-Joong and featuring the most impressive power vocalist in the industry, Choi Jong-Ho, they've never shied away from darker, more progressive themes in their music. Hong-Joong has often stated his love for rock and metal, even covering "Numb" in his own style not too long ago. The influence is readily apparent on songs like title track "Guerilla", where he lays down the first instance of harsh vocals in k-pop. The inclusion fits seamlessly into their big-beat mashup of EDM and hip hop, which almost feels out of place next to the heavily synthwave-inspired rest of the album.
For a lot of groups in the space, you don't want to venture too far outside the title tracks for fear of filler. That is absolutely not the case here. From start to finish, the dystopian-tinged concept is present both in the music and the defiant, powerful vocals. Jong-Ho is on a tear as usual, putting up a performance that The Weeknd should hope to aspire to, especially on tracks like "Cyberpunk".
Little else has been as powerful or as meaningful as THE WORLD EP.1 : MOVEMENT in k-pop this year. ATEEZ continue to prove their creativity and willingness to eschew industry standards to forge their own path, and they deserve all eyes on their future for it.
-CD