For those who missed our last installment, We post bi-weekly updates covering what the staff at Heavy Blog have been spinning. Given the amount of time we spend on the site telling you about music that doesn't fall neatly into the confines of conventional "metal," it should come as no surprise that many of us on staff have pretty eclectic tastes that range far outside of metal and heavy things. We can't post about all of them at length here, but we can at least let you know what we're actually listening to. For those that would like to participate as well (and please do) can drop a 3×3 in the comments, which can be made with tapmusic.net through your last.fm account, or create it manually with topsters.net. Also, consider these posts open threads to talk about pretty much anything music-related. We love hearing all of your thoughts on this stuff and love being able to nerd out along with all of you.
Scott Murphy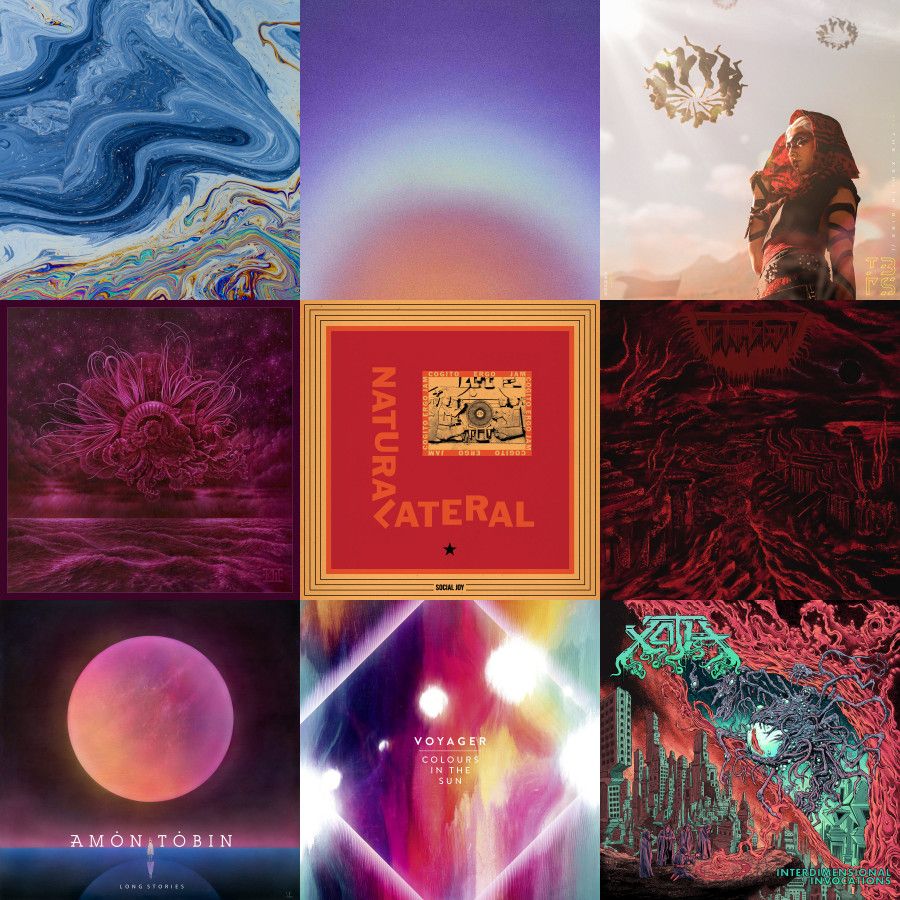 Floating Points – Crush
Jacques Greene – Dawn Chorus
I Built the Sky – The Zenith Rise
In Mourning – Garden of Storms
Natural Lateral – Cogito Ergo Jam
Teitanblood – The Baneful Choir
Amon Tobin – Long Stories
Voyager – Colours in the Sun
Xoth – Interdimensional Invocations
Joe Astill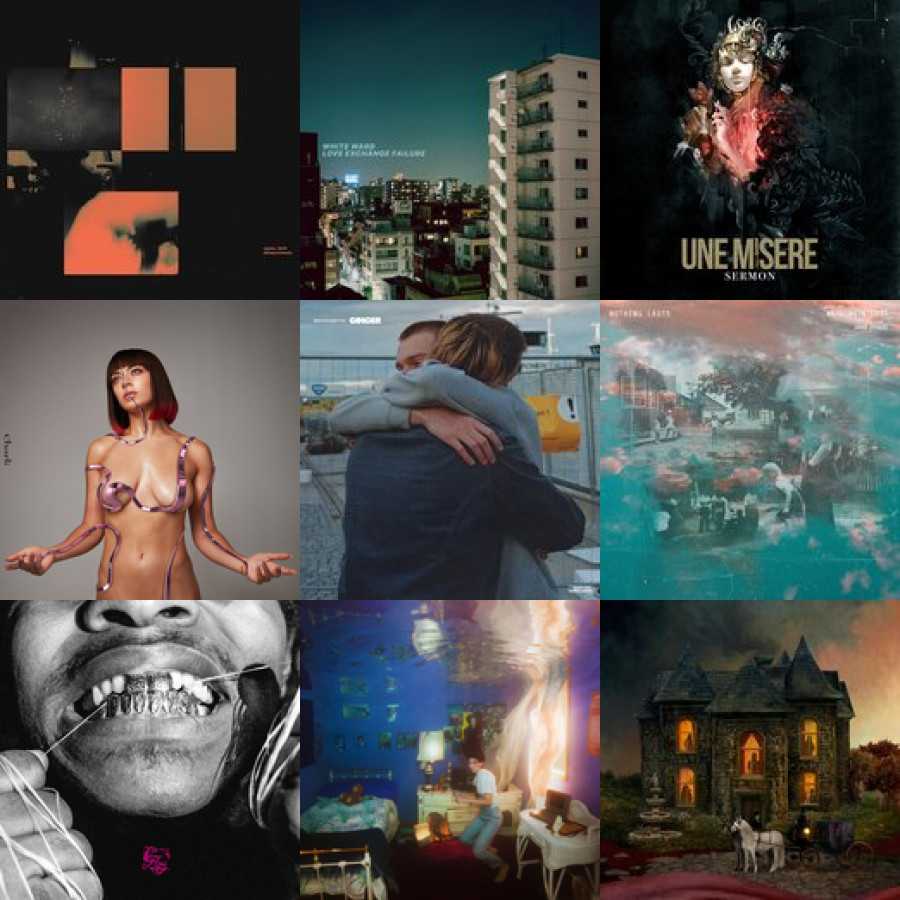 65daysofstatic – replicr, 2019
White Ward – Love Exchange Failure
Une Misère – Sermon
Charli XCX – Charli
Brockhampton – Ginger
Jakub Zytecki – Nothing Lasts, Nothing's Lost
Injury Reserve – Floss
Weyes Blood – Titanic Rising
Opeth – In Cauda Venenum
Eden Kupermintz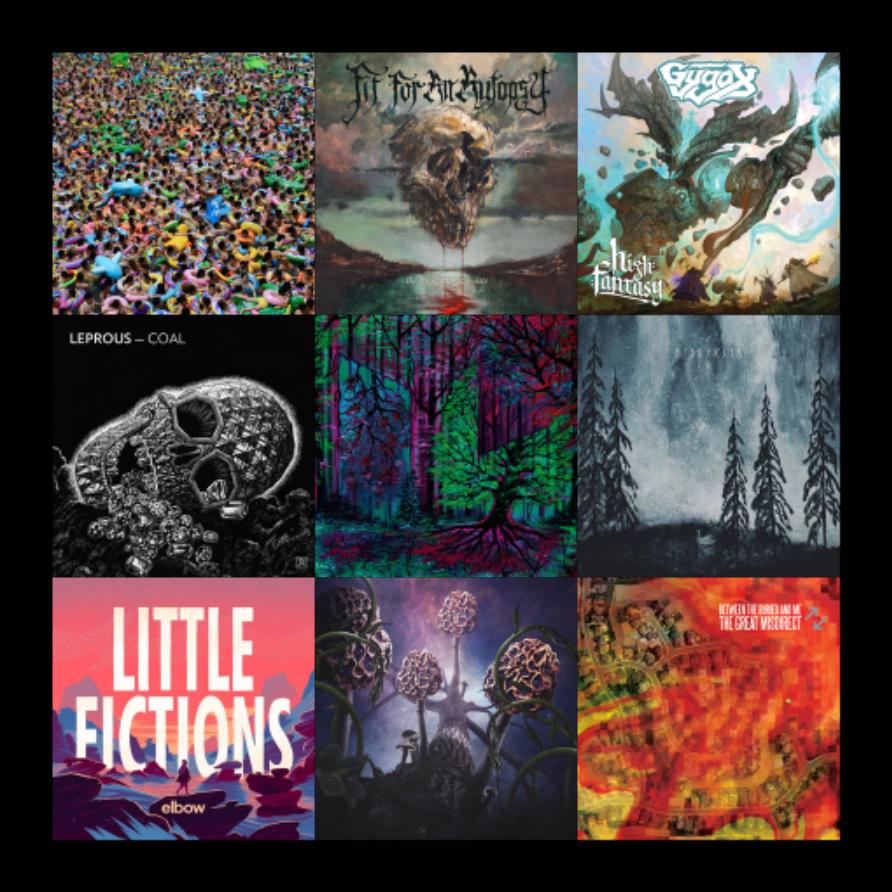 Elbow – Giants of All Sizes
Fit For an Autopsy – The Sea of Tragic Beasts
Gygax – High Fantasy
Leprous – Coal
Ashbringer – Absolution
Ofdrykkja – Gryningsvisor
Elbow – Little Fictions
Blut Aus Nord – Hallucinogen
Between the Buried and Me – The Great Misdirect
Joshua Bulleid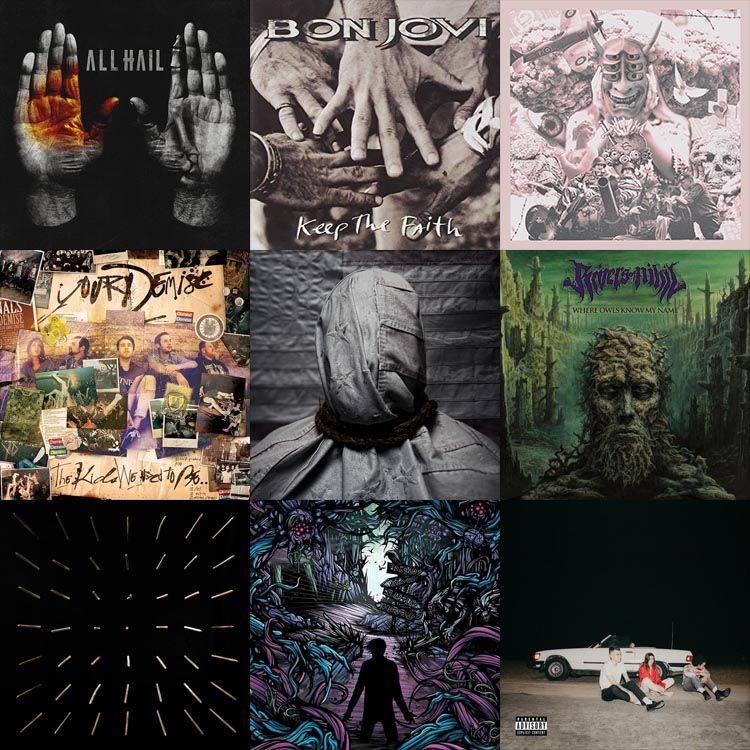 Norma Jean – All Hail
Bon Jovi – Keep the Faith
Can't Swim – Foreign Language
Your Demise – The Kids We Used to Be
letlive. – The Blackest Beautiful
Rivers of Nihil – Where Owls Know My Name
clipping. – There Existed an Addiction to Blood
A Day to Remember – Homesick
Pvris – Hallucinations
Pete Williams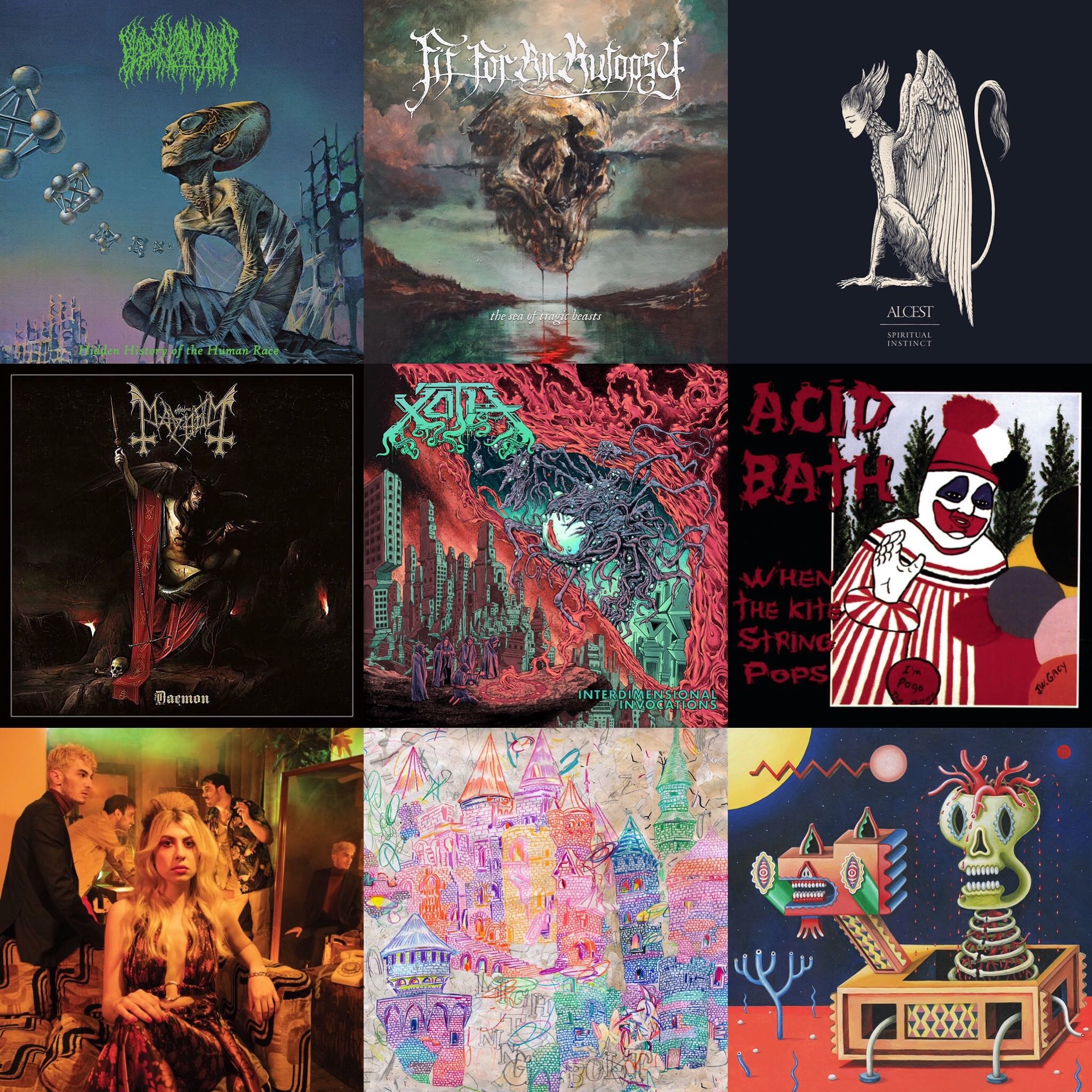 Blood Incantation-The Hidden History of the Human Race
Fit for an Autopsy-The Sea of Tragic Beasts
Alcest-Spiritual Instinct
Mayhem-Daemon
Xoth-Interdimensional Invocations
Acid Bath-When the Kite String Pops
Charly Bliss-Supermoon
Lightning Bolt-Sonic Citadel
Guerilla Toss-What Would the Odd Do?
Jordan Jerabek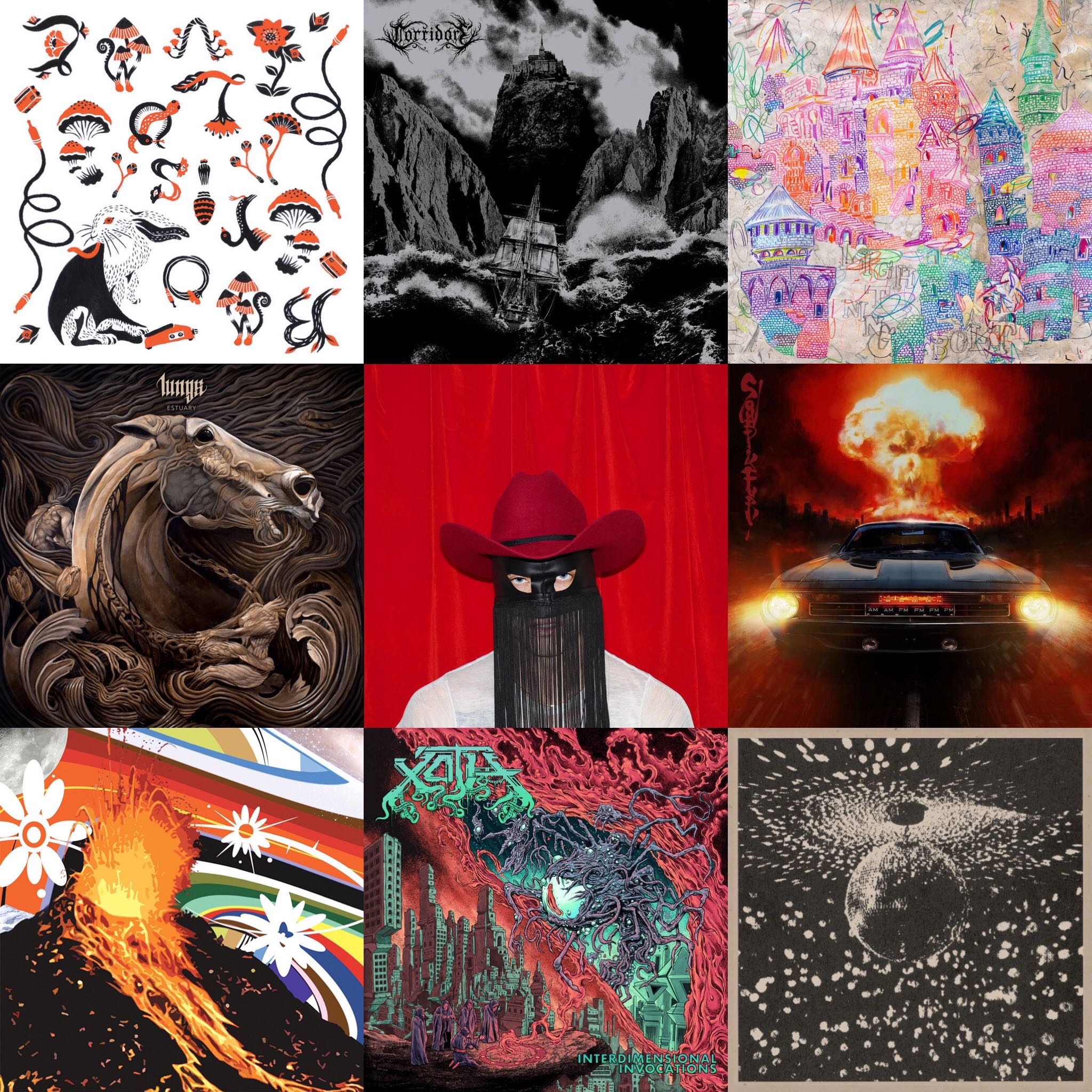 Boris – Love & Evol
Corridoré – Corridoré
Lightning Bolt – Sonic Citadel
Lungs – Estuary
Orville Peck – Pony
Sturgill Simpson – Sound & Fury
Torche – Torche
Xoth – Interdimensional Invocations
Neil Young – Mirror Ball
Trent Bos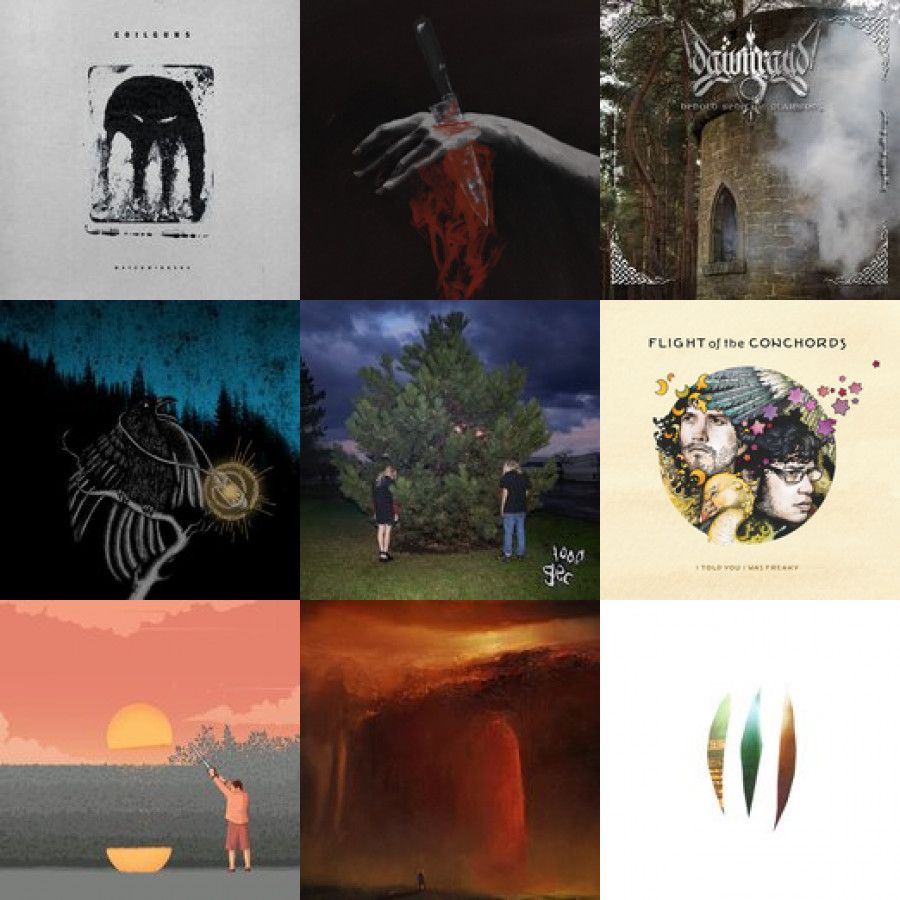 Coilguns – Watchwinders
Counterparts – Nothing Left to Love
Dawn Ray'd – Behond Sedition Plainsong
Redshift Pilots – Moonlight Synthesis
100 Gecs – 1000 gecs
Flight of the Conchords – I Told You I Was Freaky
Slow Meadow – Happy Occident
Vukari – Aevum
Polyenso – Pure in the Plastic
Jonathan Adams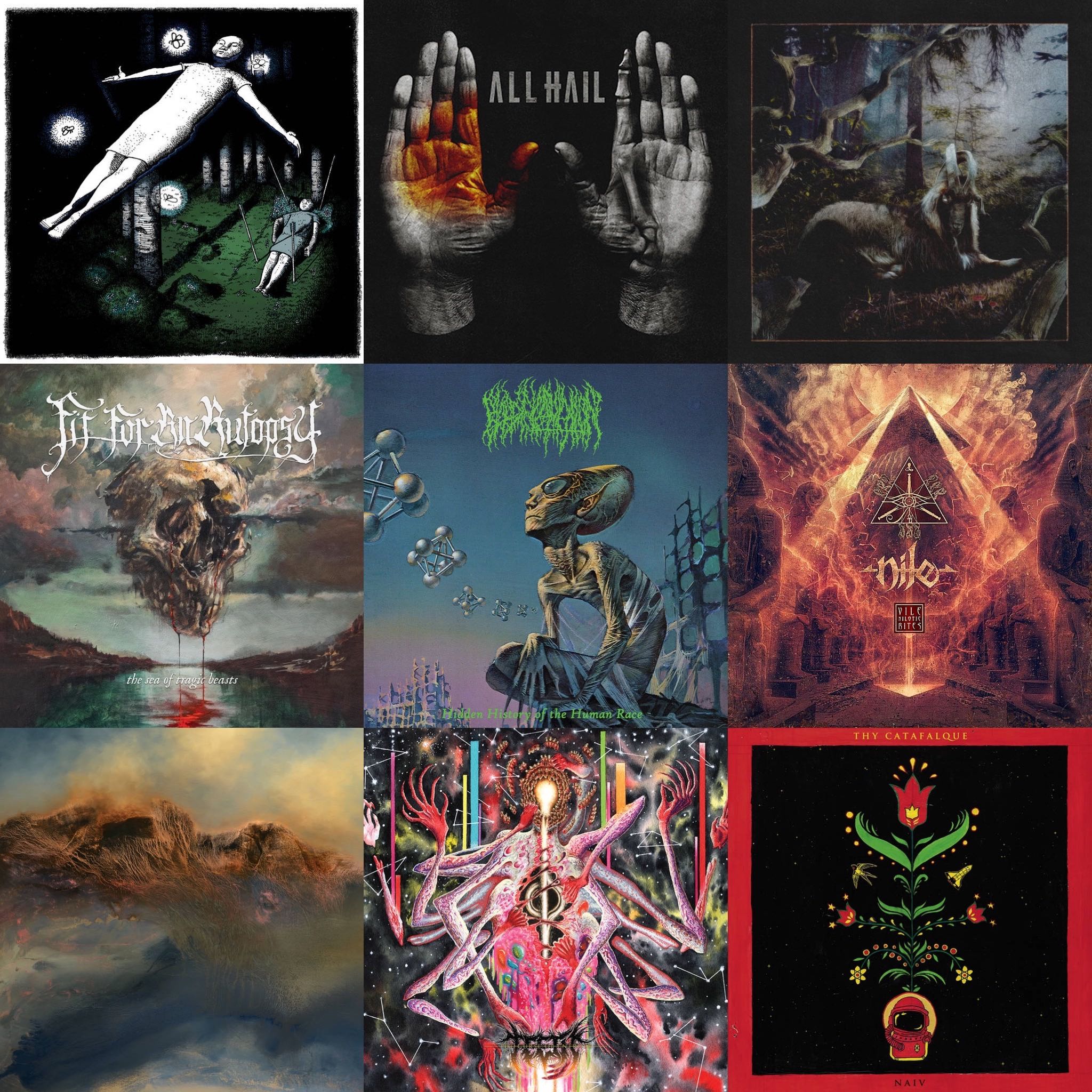 Great Grandpa – Four of Arrows
Norma Jean – All Hail
Earl Sweatshirt – Feet of Clay
Fit for An Autopsy – The Sea of Tragic Beasts
Blood Incantation – Hidden History of the Human Race
Nile – Vile Nilotic Rites
Sunn O))) – Pyroclasts
Teeth – The Curse of Entropy
Thy Catafalque – Naiv